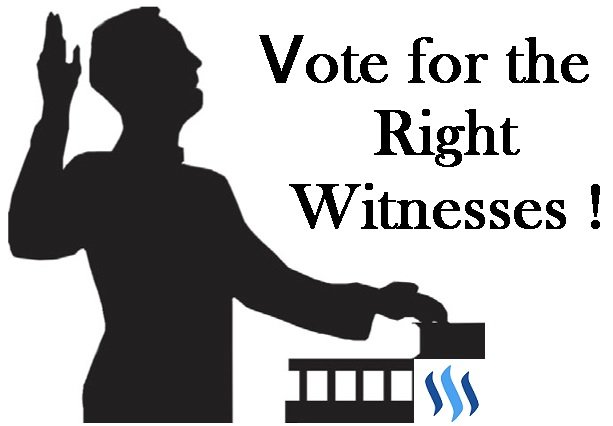 I voted for a lot of witnesses when I was new to it. Now I am here for almost 11 months and I know more about steemit and what is useful for it. So I removed my vote for a lot of witnesses because I think they don't deserve that vote if they are not doing anything important for our community. I am just a minnow and that's why I won't talk about those who aren't worth being voted, but only about those who deserve it.

So I am leaving my vote to these useful witnesses because they are doing good things to our platform, not ruining it like others :

I unvoted those witnesses who became upvoting bots because I think it will not improve steemit. The witness has to take care of the platform and the community, but not to earn as much money as he can.
If you know other witnesses who deserve to be voted by steemians and who did a good work for the community or steem blockchain, tell me about that and I will vote for them and add them to my list and share it in another post.

To vote for the witness you like, use this link : https://steemit.com/~witnesses
---

Join our group with more than 19,500 members !