After growing and improving on steemit for 7 months I decide to write the best post from the bottom of my heart. I was also new here and I didn't know a lot of things about this amazing website. I had very difficult time and good surprises but the most important here is to never give up and do the best that you can to grow and improve your account. You have to make people talk about you, you have to make people love you and prove that you are good enough to be someone useful for the community but not just for yourself.
I will write about my best tips that I gave to everyone here who is not spamming but want to work hard to make good results here. If you want really to be the best you have to remember all the tips and implement them in every post and comment you write. You have really to change your thinking and try to understand all of them. I advice you also to read the comments that I recieved from writing each one and how I reply to them.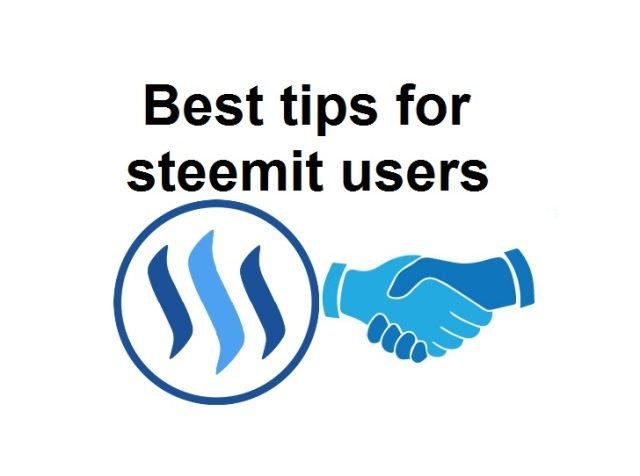 The first tips is about posting of course, I think you have to post everyday on steemit, because if you don't do that people just forget about you like they can forget about you in any social network there. Also you will not have more followers if you will not post everyday or at least a few times per week to support your posting flow.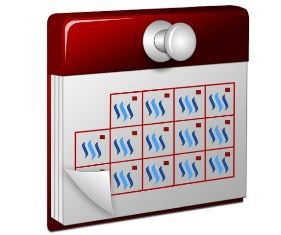 I post everyday and I think it's important !
I know that is maybe hard to post everyday but to do that you have to find something here in steemit that will keep motivate you, the earning, the relationships, good information, interaction with people ... . You have to find your motivation and the inspiration here.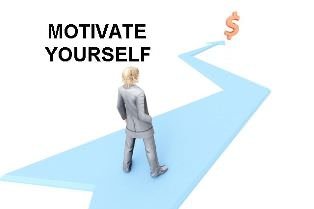 How to Get & Stay Always Motivated
If you will post so often so you will recieve comments from people, so you have to reply them all, because this is your work, you have to interact with everyone here, don't make people disrespect you. If people are writing good comments related to your topic so you just have to answer even if you have 100 comments or more, I really get mad when I write a good comment somewhere and I don't recieve any answer from it.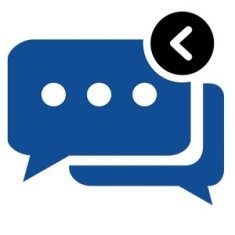 Reply to most of the comments
If other people are writing posts they deserve that little respect from you and you have to read the whole post or at least to understand the main idea to answer, if you need feedback people need it also. So commenting after reading just the half post or just the title is not good at all, the author will understand that you are commenting just to be noticed.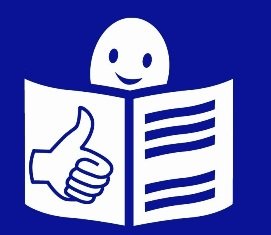 Read the whole post, not just the title !
Of course we are all here to earn some money. But we don't have to be completely material, we are human after all. If we think just about money we will have just money. We will not have good relationships, better life and we will not feel so good. It's so good when you earn some money and feel good at the same time. ☺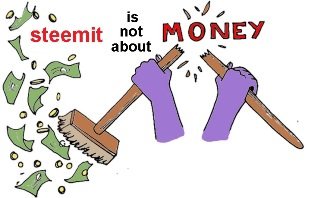 Steemit is not about money
If you are writing posts you will always need a new and fresh content. So it's really easy to find it, you have your life, you have the web, you have firnds. You can share everything you want or you think on steemit. Every person is individual and you will find for sure people that will be interested to your way of thinking because opposites attract each other, it's like in physics, plus and minus.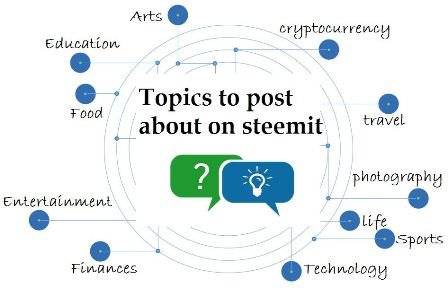 Topics to post about on steemit
Never forget that you can also earn from commenting on steemit not just from posting and I know people that earn from comments much more than they earn from posting. So use this opportunity and go ahead and write good comments to be rewarded. Especially if you commnet a worthy person, you have to really do your best to write the best comment and make the author like it to reward you and maybe to follow you to support you in the future all the time.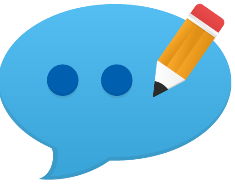 You can earn from comments much more than you earn from posts
Of course if you are commenting and posting on steemit you need to get those views, you need to be noticed. So you have to share every post you write in all the social networks that you know. You have to record videos and share them on youtube and other video hosting sites. That way you can find good people and bring them to our community or you will find people that are already here and they will support you.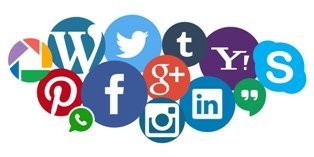 More views, more possibility to get better upvotes !
If you start to notice the change and you feel that people start to comment and upvote you, try to be thankful. We are all people and if we do something we need something in return so if steemit users are commenting you try to comment them also, if they are upvoting your post try to upvote them also. Don't be selfish we are here like in society, the lonely fighter will not win the buttle. Everybody needs that support so try to deserve it. ☺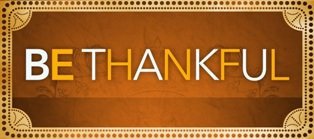 Be Thankful !
In steemit we have a lot of very good, amazing, intelligent, smart and creative developers. So you have to reward them by using all the steemit tools that they created, create, and will creat for us to make steemit better place. Using steemit tools is very importand for all of us because it will improve not just your blogging here on steemit, but it improve all the community and we will be the best community ever online.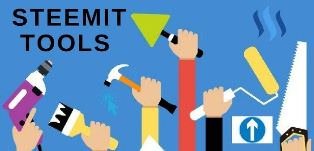 The best steemit tools for my dear followers and all steemit users !
---
---
In the end I am clixmoney telling all steemit users and myself :
---
-You have to be useful and good person.
-You have to be more social.
-You have to be kind.
-You have to live in improvement.
-You have to never give up and keep going on.
---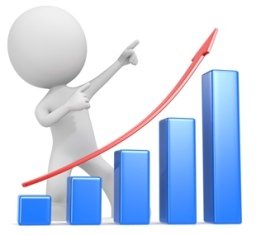 ---
---
Join the chat Connecting Steemians let's grow together !
---
You can also use my group to grow on steemit : ↕ Resteem to steemit
---
There is also a website where you can get free upvotes : steemfollower.com
---
Follow @Clixmoney for more inspiration and motivation !
---