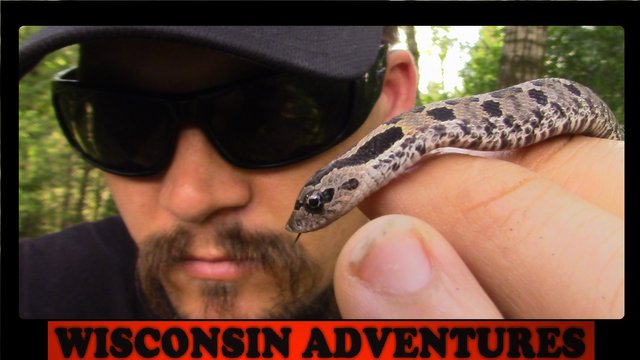 This is one of my favorite snakes!
---
The Eastern Hognose Snake (Heterodon platirhinos) is one amazing snake. I have always loved these guys and we were blessed enough to find one at the home of @grandpa-pepper while we were up in Wisconsin.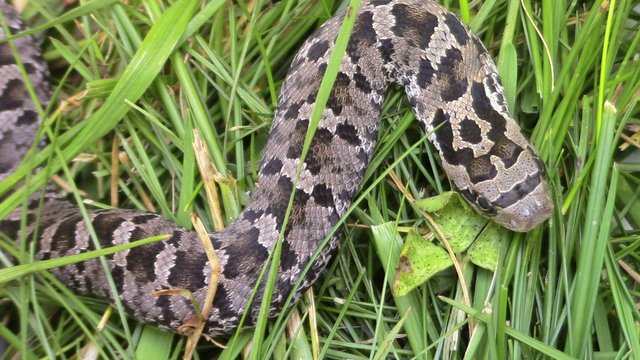 One of my favorite defense mechanisms of the Eastern Hognose Snake is that they can spread their "hood" much like a Cobra does. Compare the photo above to the one below to see what I mean.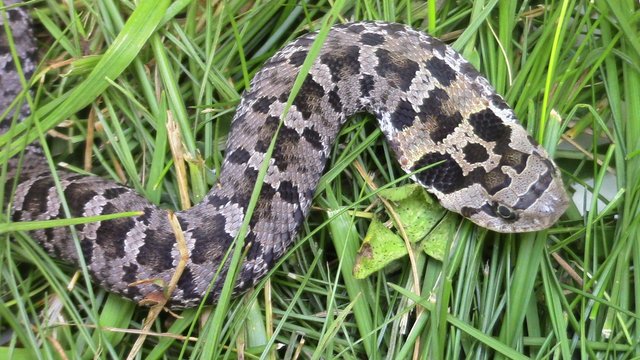 As a bonus illustration of this defense mechanism, check out this video I made the other year of a larger Hognose Snake up in Wisconsin.
HOGNOSE?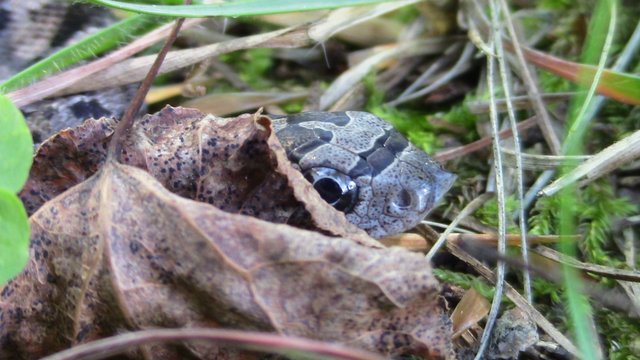 The name "hognose" comes from the upturned nose that these creatures have. They use it to dig in sandy soil, and it definitely gives them a much different look than that of many other snakes.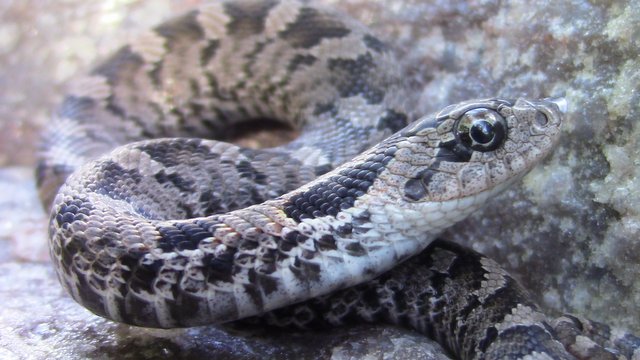 In the photo above you can see the snake acting normal. However, just a little bit of perceived threat can make them employ another defense mechanism, playing dead.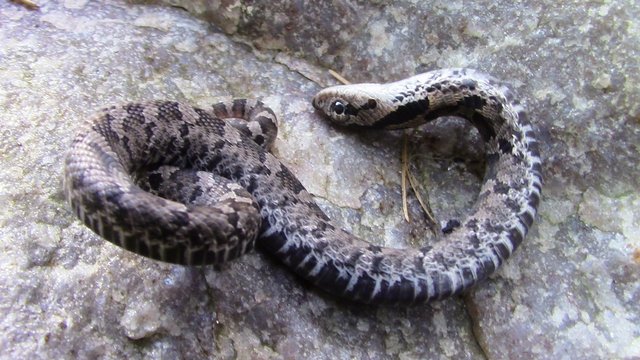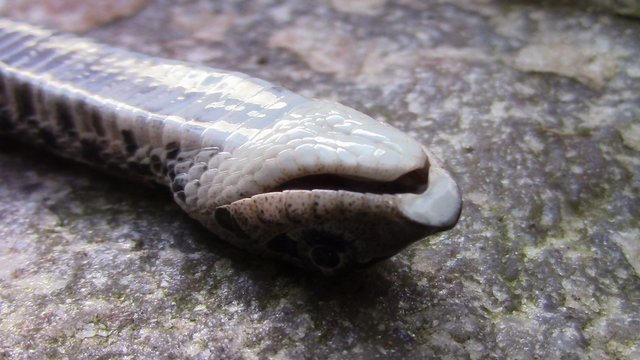 Yeah, these snakes are really good at playing dead, which you may have already seen in our previous post where "Sweet-Pepper" picked it up when we first found it. I'll include a second video below of it playing dead after I include the next video in this series.
The information is the video is original but I did have a quick refresher from this source.
THE WILD-MAN'S WILD FRIENDS - EPISODE 50
EASTERN HOGNOSE SNAKE
---
BONUS VIDEO: PLAYING DEAD
If you enjoyed this video, please consider thanking @thelivingpoet for encouraging me to make it!
---
As always, I'm @papa-pepper and here's the proof: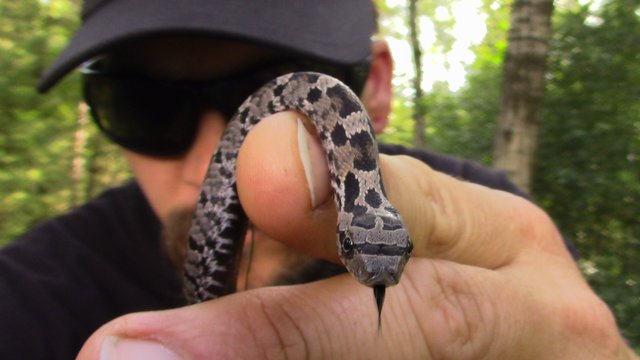 proof-of-wild-friend-eastern-hognose-snake
---
---
Until next time…
Don't waste your time online, invest it with steemit.com

---