DID SWEET PEPPER JUST KILL A BABY SNAKE?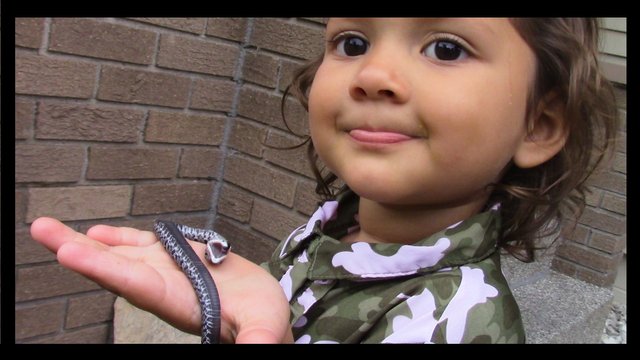 Sometimes, things just happen...
---
Today, the @little-peppers, @mama-pepper and I were about to leave the house of @grandpa-pepper to go visit @provider, @truconspiracy, @msgreenthumb, and others. Just as we were about to leave, this happened.
WHAT WAS THAT?
The snake that we found was a healthy little Eastern Hognose Snake. Within just moments of our two year old daughter Sweet Pepper grabbing it, it looked like this instead.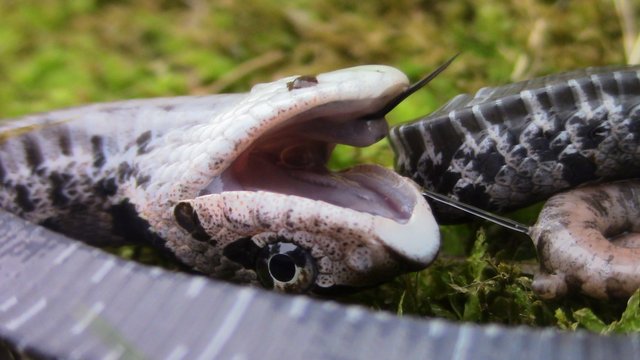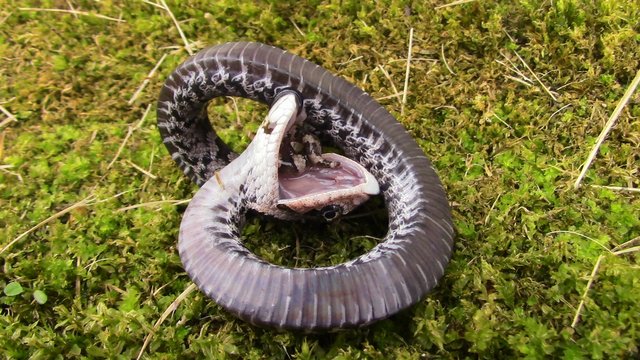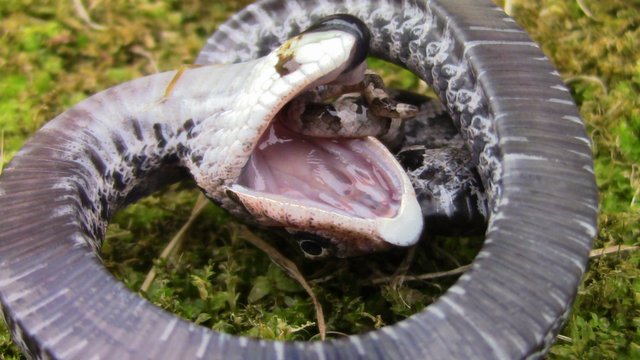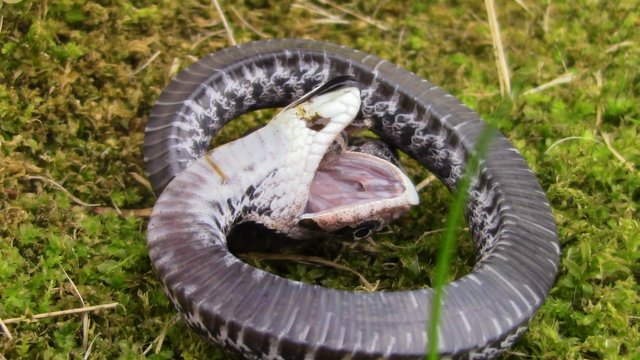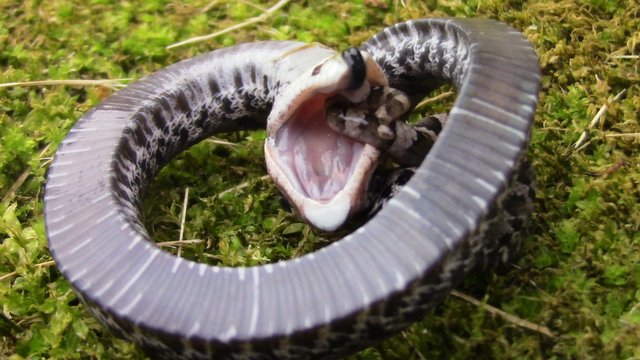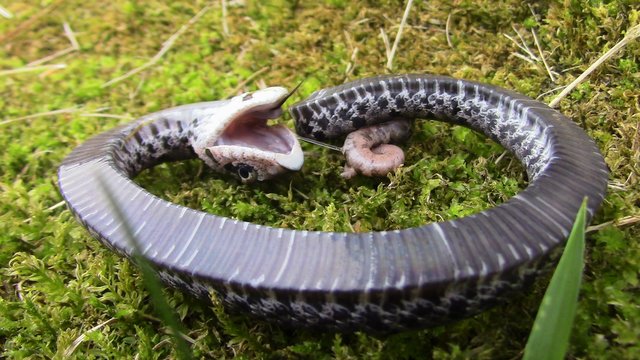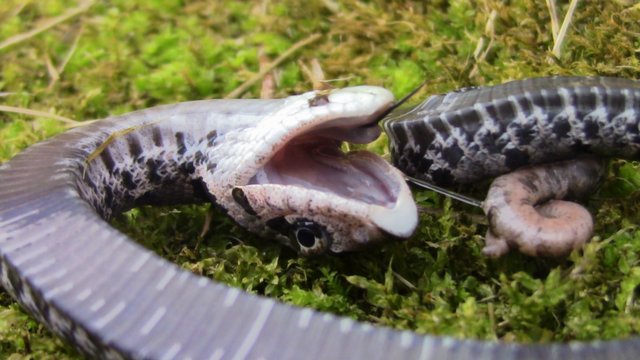 HAD OUR PRECIOUS LITTLE DAUGHTER BECOME A SNAKE-KILLER?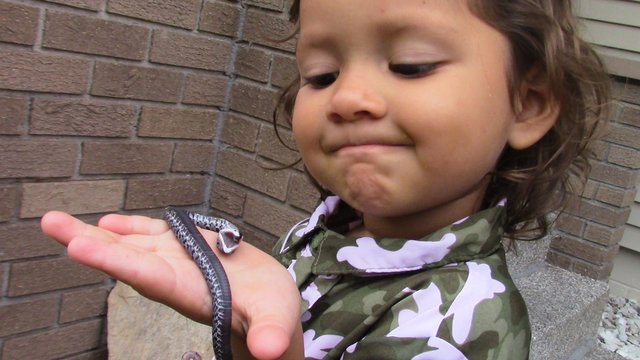 Actually, no. Hognose Snakes are created with many different defense mechanisms and "playing possum" AKA pretending to be dead is just one of them. Once a snake goes into this mode, it is difficult to prevent it from acting this away until you go away and leave it alone.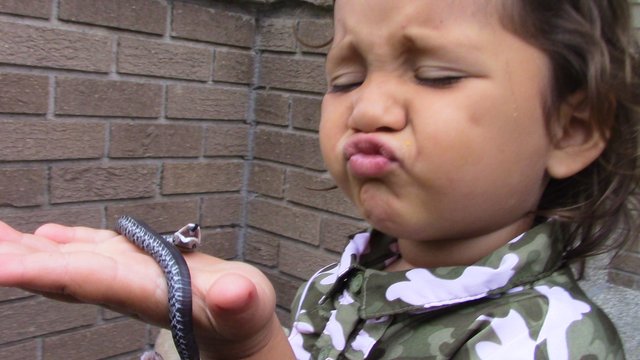 Before we moved to Arkansas, @provider once captured one for me. When I came over and picked it up, it went limp and played dead too. I asked him what he had done to it, just to mess with him a little. Then, I tried to lay it down on its belly... right side up. It quickly rolled onto its back... upside down. Every time that I would flip it the right way to make it look alive, it would flip itself back upside down to pretend to be dead. It was very persistent.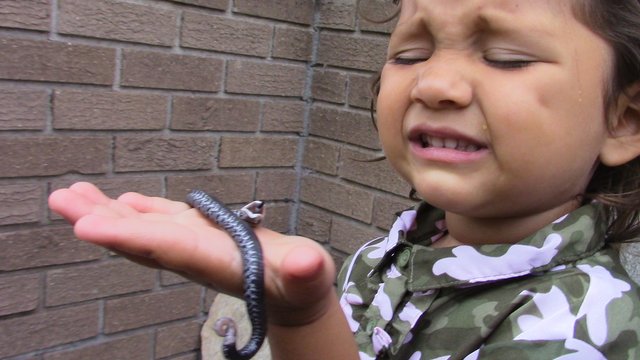 Since we found this one at the same house I grew up in, I thought that it would be good to shoot a quick video, because people always ask me about finding so many wild creatures. I had no idea that the young snake would respond this way. It went through a lot more in the video, so check it out if you have not already done so. I'll try to record an episode of the Wild-man's Wild Friends with this snake too.
As always, I'm @papa-pepper and here's the proof: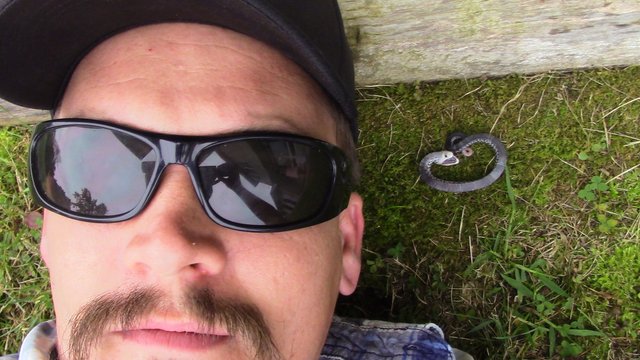 proof-of-baby-hognose-snake-pretending-to-be-dead
---
---
Until next time…
Don't waste your time online, invest it with steemit.com

---