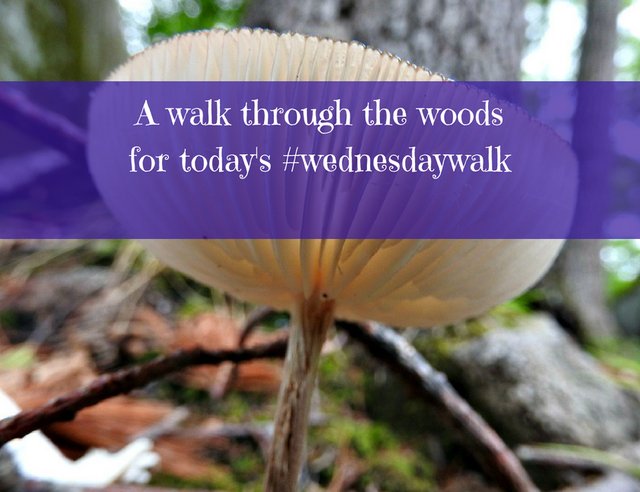 Today, I decided that since I've already done the driveway, the blooms around the yard, and the storm damage kinds of walks, I took a bit of a wander in the woods directly behind our house for
@tattoodjay
's
#wednesdaywalk
challenge (his latest post is
HERE
). While one of his suggestions is "walk for a few blocks or a few minutes looking for things to get shots of," I actually ended up strolling around the incredibly-humid-and-mosquito-filled forest for close to an hour!
I went through the 150+ pictures, narrowed it down to 65 (HA!), then finally managed to knock it down to two dozen-ish. As always, I used my trusty Nikon COOLPIX P610 (Amazon affiliate link - thanks for the pennies if you click through and order something!) for the photos. I have it set on Auto Mode at the moment, and I typically bounce the exposure bias around between 0 and -2 step.
Hope you have a great Wednesday!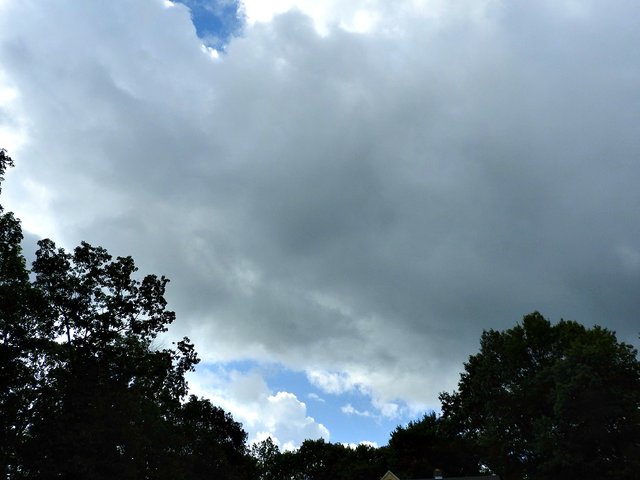 Got a bunch of storms moving in over the next day or so, but at least there's a bit of blue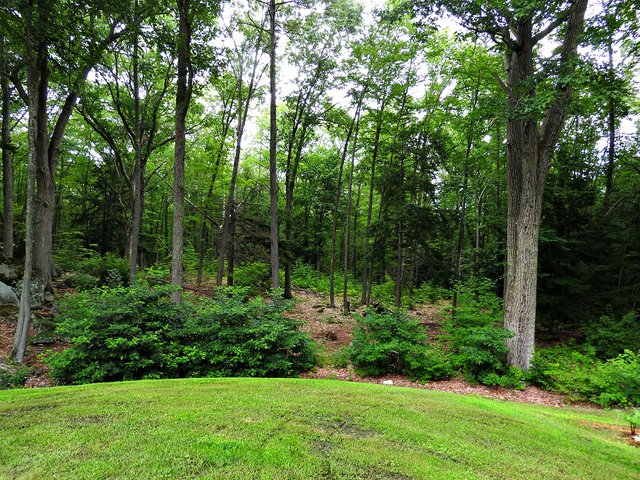 Walking down the hill into the woods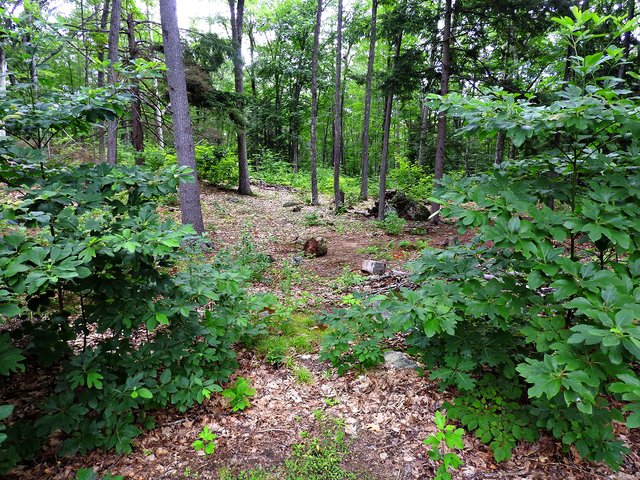 Stepping off the lawn into the wild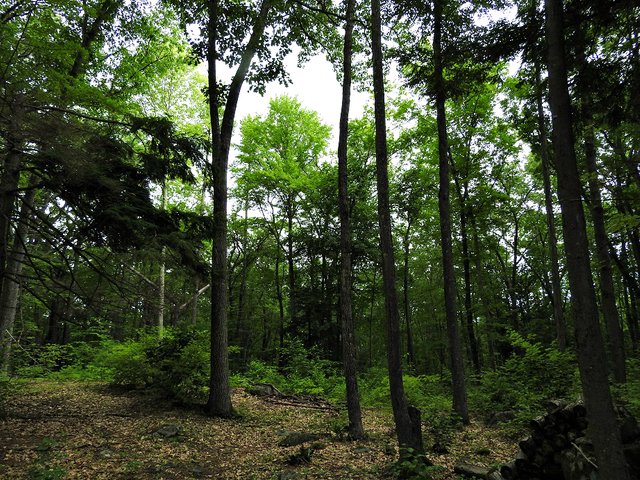 And to show how quickly the weather changes, this picture...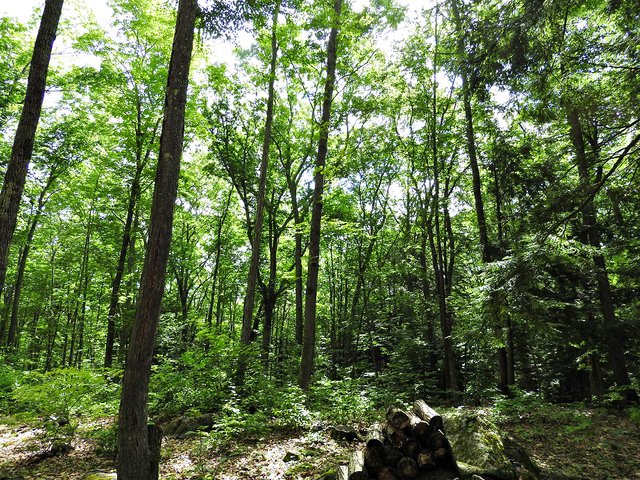 ... and this one were both taken at 10:07an. The sun broke through the clouds in the time it took me to adjust my shooting angle.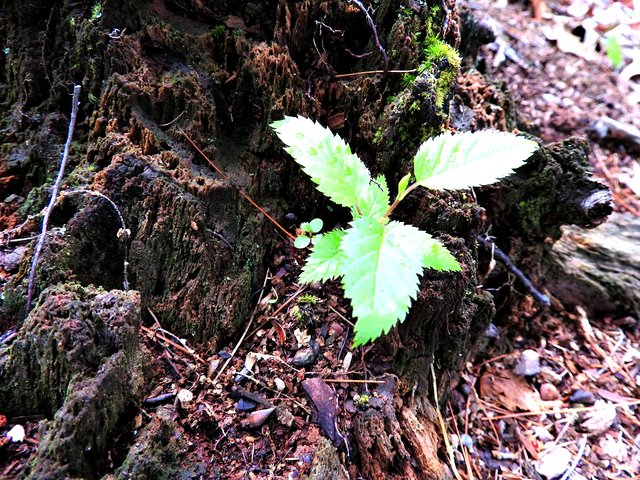 The balance of decay and rebirth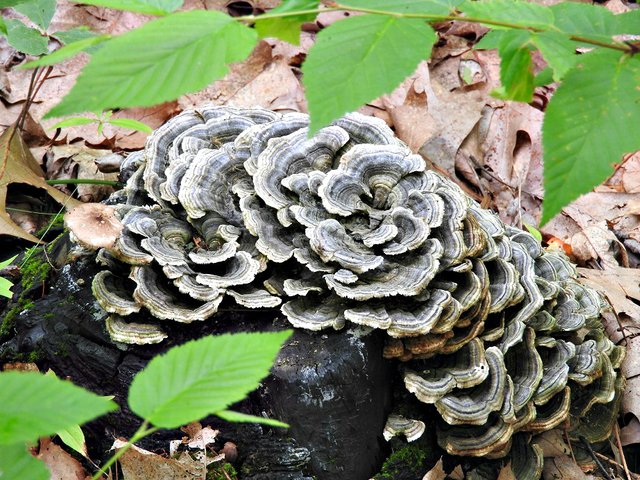 Trametes versicolor (aka, The Turkey Tail mushroom)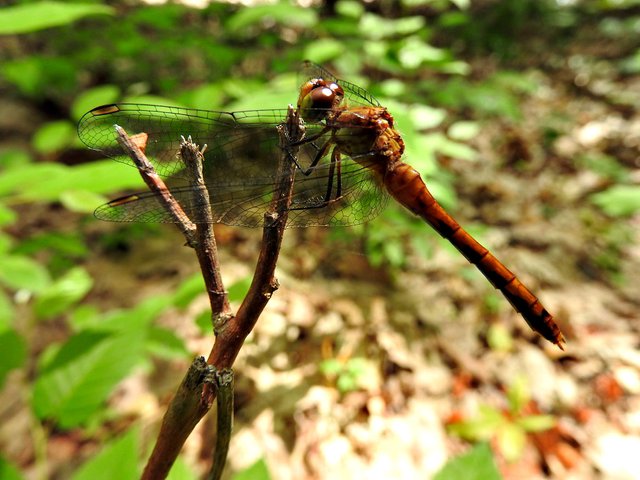 This Wandering Glider dragonfly (at least I think that's the right ID) landed on this stick about a foot away, and posed for me.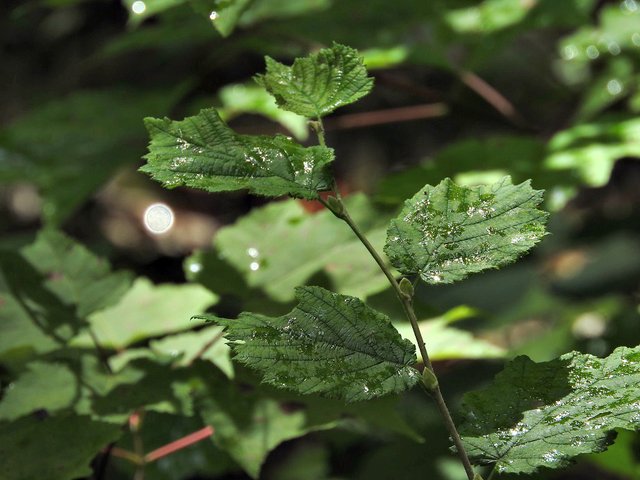 Two seconds later, there was a quick burst of rain - the dragonfly took off, but it still looks magical out here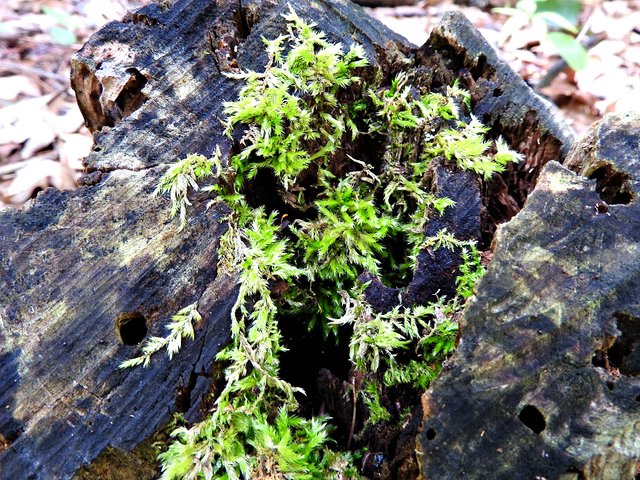 Little bits of green poking up all over the place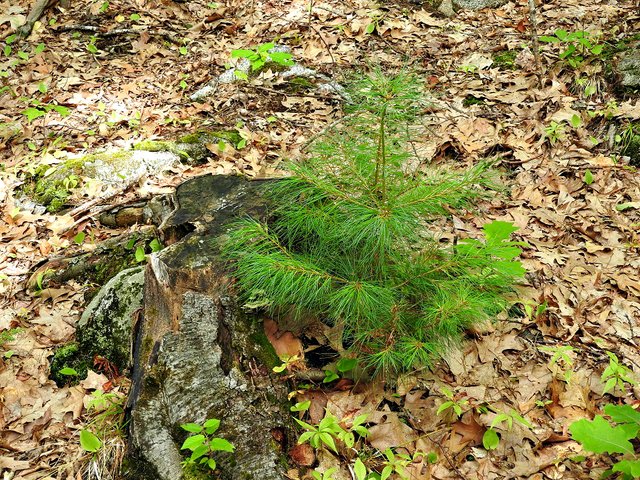 A baby pine growing out of a tree stump is all kinds of inspiring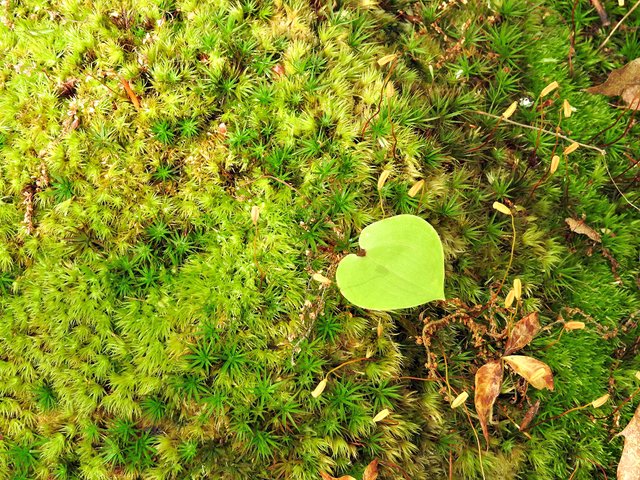 Look! I think the woods loves me as much as I love it!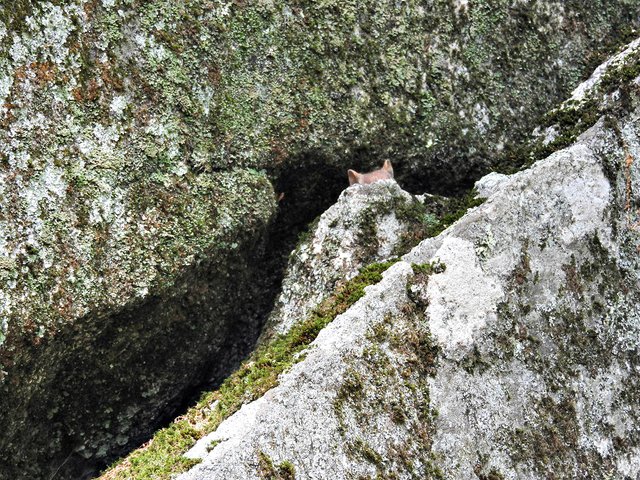 I get the funny feeling I'm being watched, though...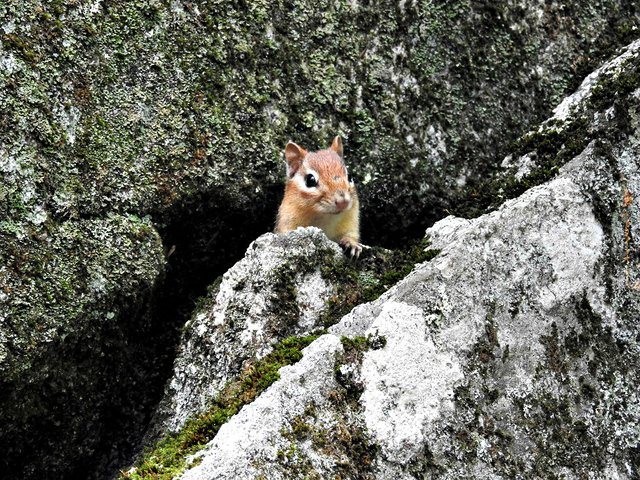 Peekaboo, Mr. Chipmunk!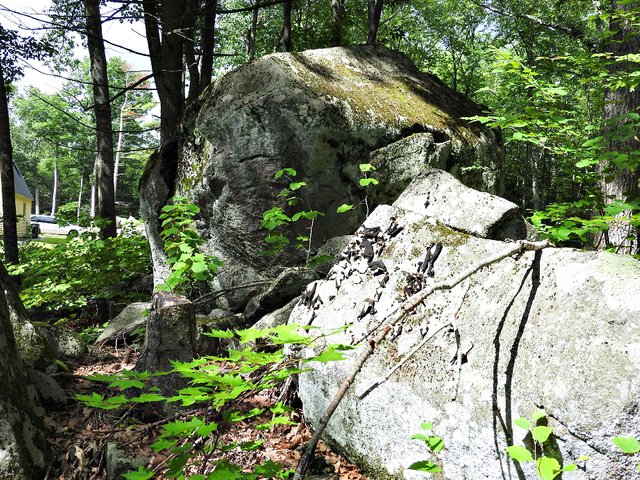 A wide shot of the rock - peek at the left side of the photo and you can get a sense of how close this is to our house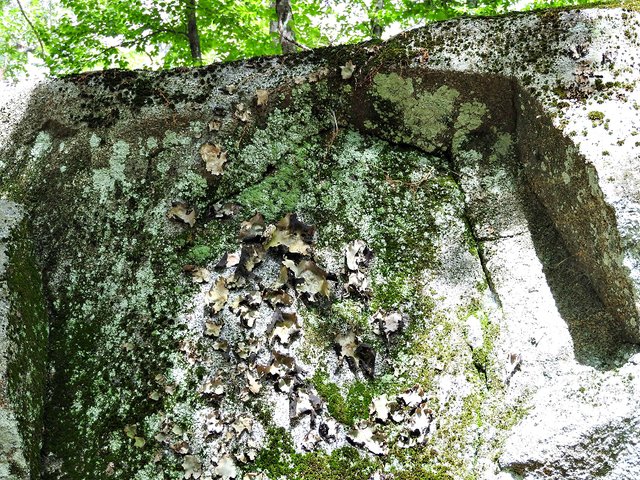 I noticed some cool kind of fungus on a bunch of the granite stones
 
 


It looks like brown paper on one side, and black tar on the other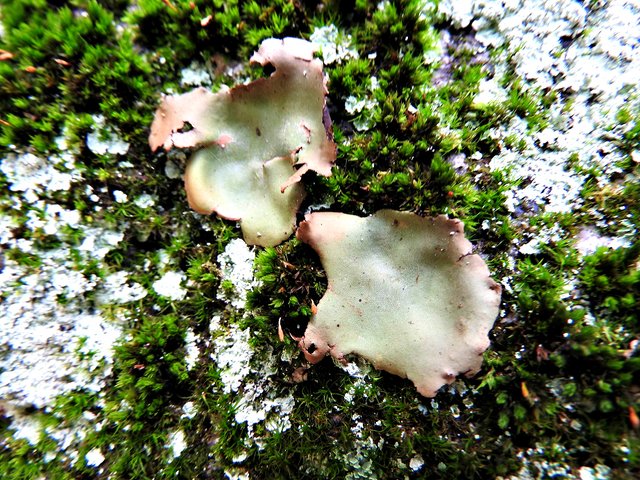 This is new growth of the fungus - I'll be back with an update if I figure out what it is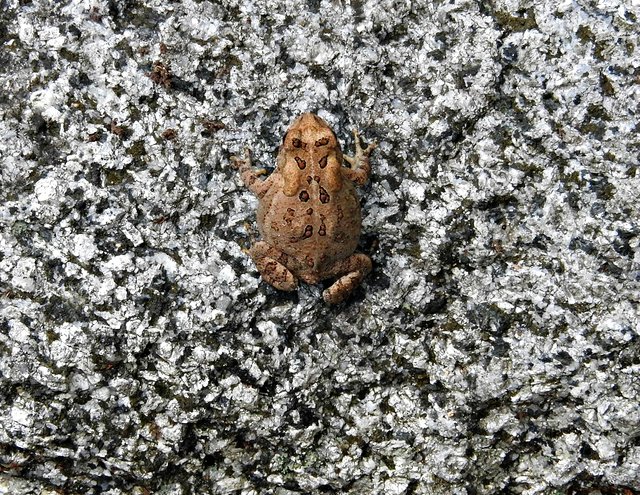 Didn't notice this little guy until he jumped up on the rock in front of me.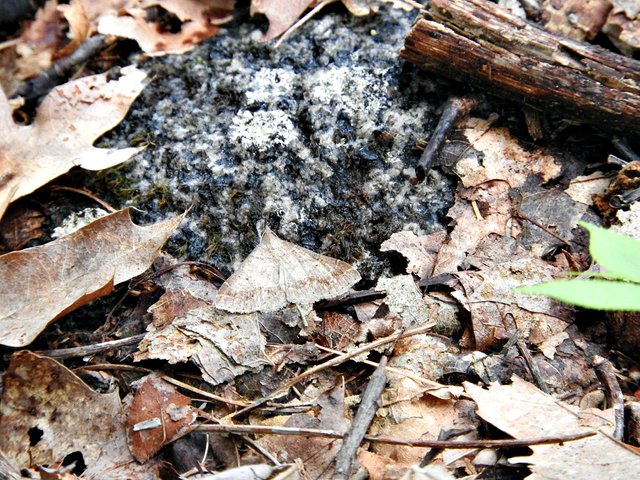 Talk about camouflage! Can you spot the moth (which I believe is a Faint-Spotted Angle)?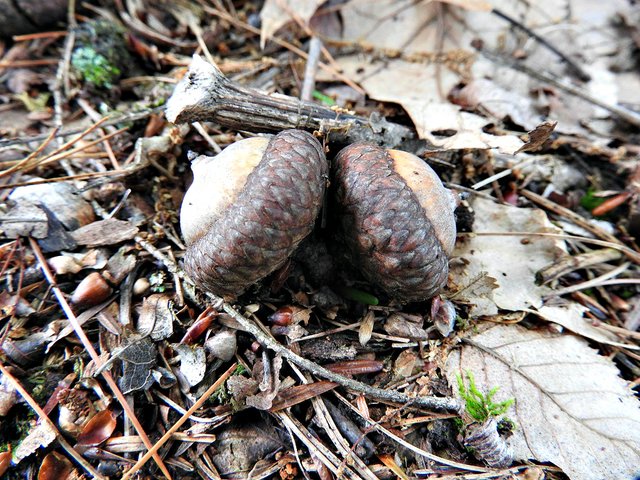 Not heart shaped, but twin acorns like this always make me think of love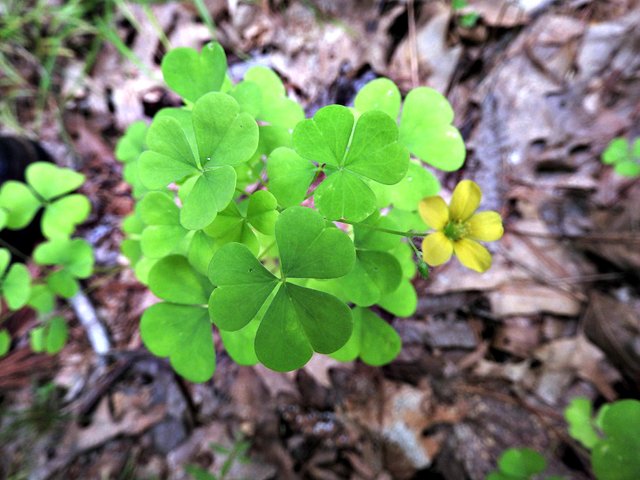 Look! More hearts!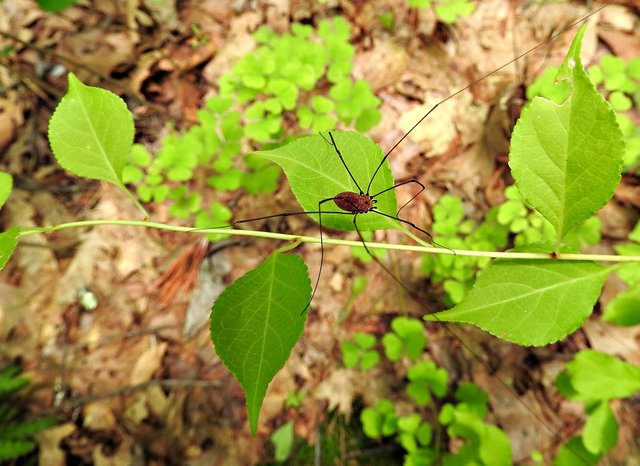 I'm not actually a fan of spiders, but this Daddy Longlegs made a point to pose for me, so how could I refuse?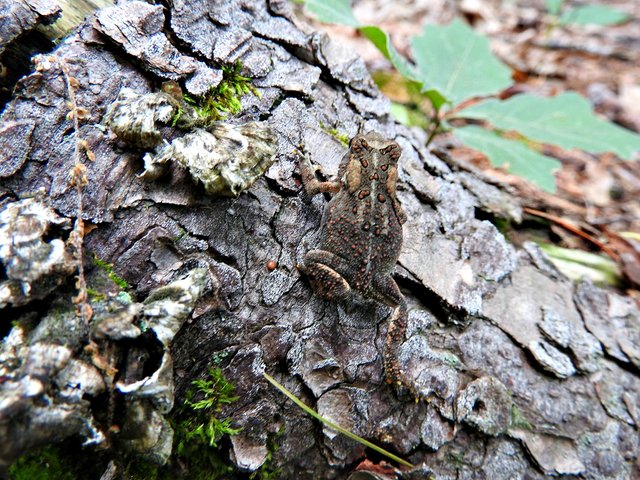 I think this guy, and the other guy that jumped up on the rock, are both American Toads (Anaxyrus americana).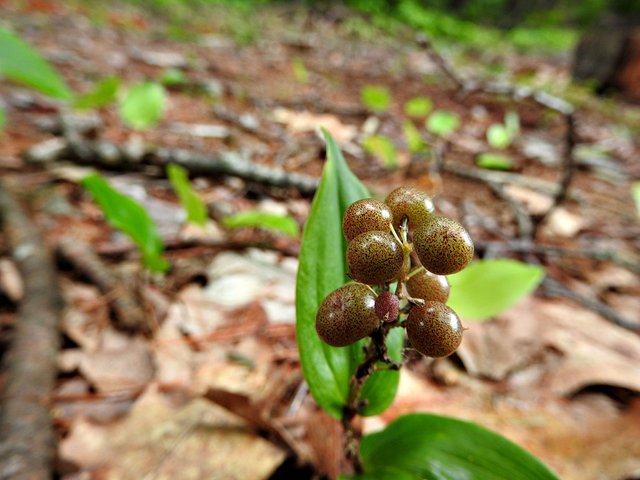 Wild Lily of the Valley (aka Canada Mayflower) ripening red berries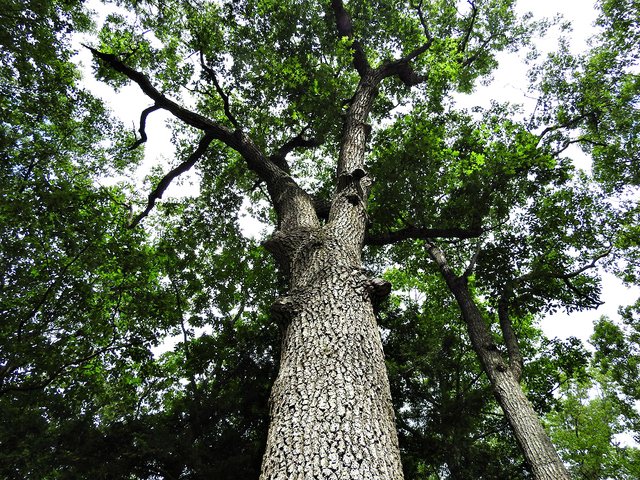 This is one of my all time favorite trees on the property. And when I looked down...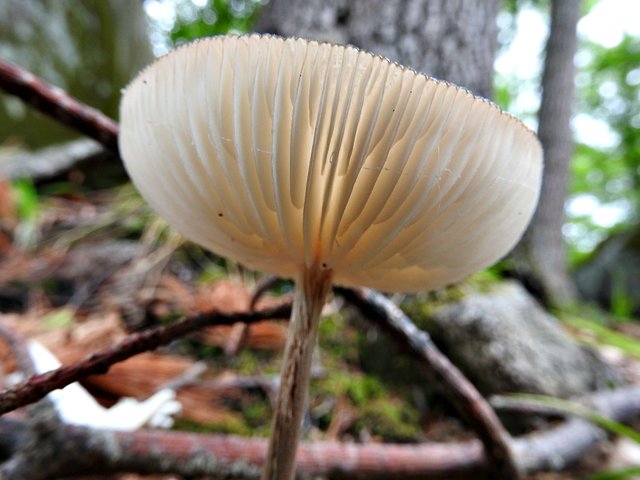 ... I spied one of the few uneaten mushrooms, just begging to be photographed. I happily obliged.
 
 

Have a great week!

Thanks for stopping by!
All words and images are mine (unless otherwise indicated). The
graphics were created on Canva,
and can sometimes also be found on my various social media sites.
Speaking of...

I have one billion many homes on the interwebz. Here are a few -
My posts may occasionally contain affiliate links. If you click through,
I might get a wicked small commission, with no extra cost to you.







 






Join us @steemitbloggers
Animated Banner Created By @zord189
































---

Posted from my blog with SteemPress : https://www.traciyork.com/a-walk-through-the-woods-for-todays-wednesdaywalk/

---