Thanks to Steemit, I'm feelin' the bern!
Sometimes, the voting patterns on this site are completely ridiculous, but so far that's fine with me. :D
With at least several posts being published per minute, especially in the evening, and with the non-uniform distribution of wealth around here, timing can be such a huge factor in getting votes!
If you don't have much STEEM Power yet to shamelessly upvote yourself, you should either quickly catch the attention of someone with real STEEM Power or generate a TON of activity around your post if you want to keep it anywhere near the top of one of the lists (Trending, Active, etc.). Otherwise, it sinks to the bottom pretty quickly and is less likely to do well.
Because of the way curation rewards are given out, if just one person with insanely high STEEM Power upvotes your post, hundreds of people will follow suit to get in on the curation action, WHETHER THEY LIKE THE POST OR NOT. Of course, this isn't to say that there aren't users who focus exclusively on quality. These are just my initial thoughts about the voting system, which has benefited me so far!
In the future I think we'll have more of a Steemit middle class (dolphins?), and the influence of individual whales will be less pronounced. Posting in the right categories can help a post garner the right sort of attention. There's the "Follow" feature, and people will look at the entire history of bloggers they follow, and maybe (!?) upvote old stuff.
Spreading the wealth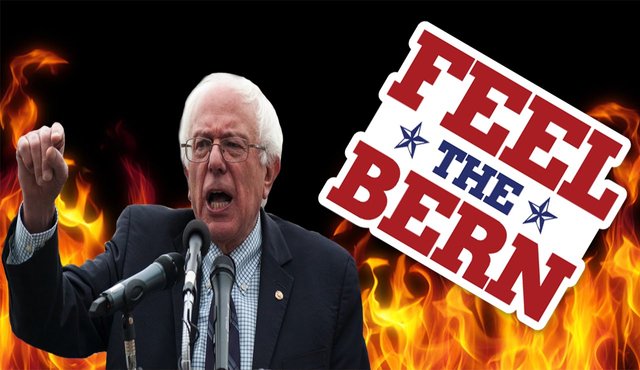 My first full-blown POST with this account was just a stupid story. I was enjoying a beer and Steemit-surfing, and a friend messaged me about her horrific new haircut. It really did have me laughing so I decided to see if posting on Steemit could get some attention, and then I could cheer her up with a check!
Well, now I can, because to my delight and amusement, Bernie Sanders - @berniesanders - actually upvoted my post, giving it a value of something like $800, and proceeded to upvote some of the comments to absurd values in the hundreds of dollars as well! And then @complexring pointed out that he is spreading the wealth of Steem "like a good little socialist." In that case, why not just spread it all over?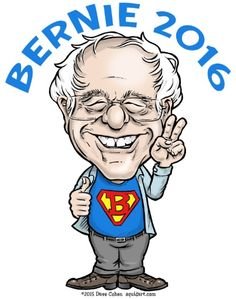 THANK YOU Bernie. You may have lost the nomination but you made a difference in the lives of me and my friend. Keep it coming! ;)