Vena Network represents a new platform with modern digital and financial technologies
The modern economy moves to digital format very quickly. The total trade volume runs to the amount of 4.2 trillion USD. And lots of trade deals, monetary payments and other financial operations are performed digitally online.
But still now there is no effective cooperation, good coordination of operations, guaranteed confidentiality, low cost of transactions, and protection of users' interests.
What can solve all these problems and more? Only blockchain technologies and cryptocurrencies. But there is also a new problem that shows distorted prices during crypto-fiat exchange. Why is that?
Because lots of platforms use OTC trade and manipulate monetary deals. This brings other restrictions for users, for an example, hidden commissions, slow solutions of problems, mediation services and insecurity.
Vena Network found the solutions to these problems and created the new blockchain-platform where people would provide deals with cryptocurrencies and conduct a different kind of financial activities, among them credit operations.



Some words about the Vena Network platform
Vena Network is a digital modern system where people can receive exchange and financial services and create their own financial decentralized applications.
What do the creators of this platform offer? They suggest the following solutions:
Simplicity of use and safety of working;

The lack of geographical boundaries;

The clear workflow;

Providing low-value transactions without mediators;

Cross-chain operations;

Ability to work on the basis of trading templates;

Ability to provide spot transactions;

Granting of a credit without an additory insurance, a huge amount of documents, a long wait for loan confirmations and third party;

Providing information about the market situation;

Deal with NFT standard;

The functional for valuator of assets;

Copyright protection for template contract authors;

The incentive and voting programs for users;

And other solutions which you can recognize in the project site and in the White Paper: https://vena.network/en.html http://whitepaper-en.vena.network/#13-main-characteristics-of-vena-network
And, in General, the project is aimed at the cryptocurrency development in a positive direction.
All above-mentions decisions are available thanks to the special Vena protocols.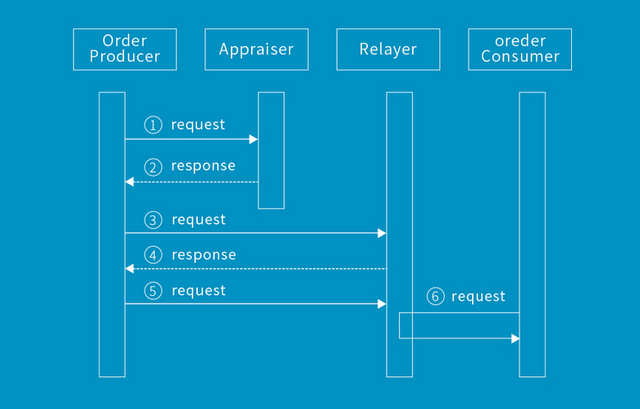 Brief information about Vena protocols
There are following useful protocols in the system:
Handshake protocol consists of trading and credit parts.
In the trading part the protocol helps the order producer to receive a guarantee service for buying cryptocurrencies with fiat money.
The credit part is based on the cooperation between a debtor and credible appraisers. If two transaction partners agree among themselves then the relayer and the handshake will happen. If not, the debtor should repeat all steps and find a new partner in the system.
Trading protocol provides such exchange operations like crypto-fiat and crypto-crypto. Users can receive verification of information. Only after that the deal will be accept;

Debt protocol. There are also two parts. They are the collateral lending and the individual credit loan.
For more information, please, look at the White Paper.
If you want to work with protocols and this platform, you should have Vena tokens.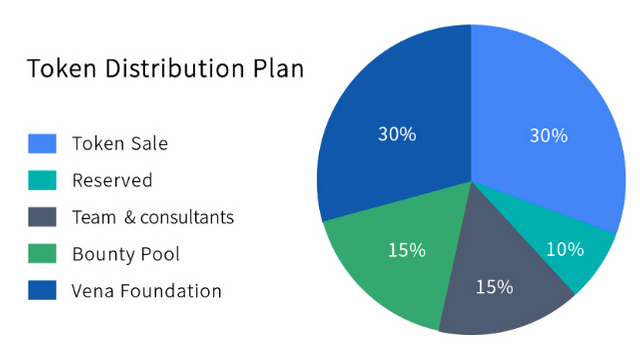 Vena token review
Token VENA is ERC-20 coin and the leading force of all operations. Also its holders can influence on the system development thanks to the voting bloc.
The short information about VENA:
Emission – 1 billion;

Price for 1 coin – 0.0001 ETH;

Minimum for buying – 1 ETH;

Maximum for buying – 25 ETH;

Capitalization – 9000 ETH;

KYC – necessary.
ICO is taking place now, and it will last till the 15th of November 2018.
For taking part in it, please, follow the link: https://vena.network/tz.html
After ICO ending the team will put into practice their roadmap. It is necessary to add that this is a professional team with great experience. And many people believe that they and their project will be successful.
Do you want to know more about Vena Network? Look at the websites:
https://vena.network/en.
html http://whitepaper-en.vena.network/#13-main-characteristics-of-vena-network
https://github.com/venanetwork
https://t.me/vena_network
https://twitter.com/VenaProtocol
https://www.facebook.com/vena.protocol
My profile and the wallet
https://bitcointalk.org/index.php?action=profile;u=2008426
0xd50dDEa4Ed4373EaC55224619F5157b6e3474961