Toyota Dyna wreck
Hi all friends. On this occasion I will share a photo of Toyota Dyna vehicle wreckage that is not used anymore.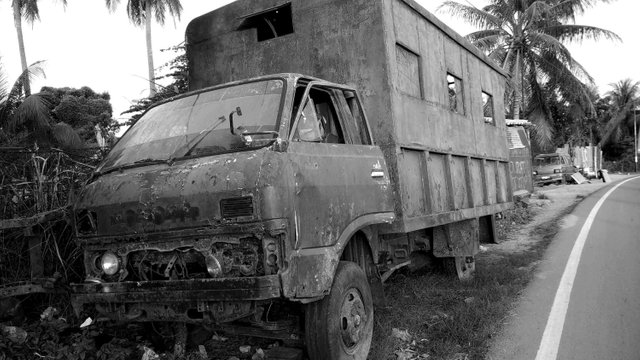 This photo I took in one shelter of secondhand goods in my area is domiciled, namely Lhokseumawe City, Aceh Province.
As the author recalls, the Toyota Dyna truck in the picture used to be a police operational vehicle used around the year 90.
To note, Toyota Dyna is a commercial vehicle or light truck manufactured by Toyota from Japanese manufacturer, with short chassis (4-wheel) and long (6-wheel).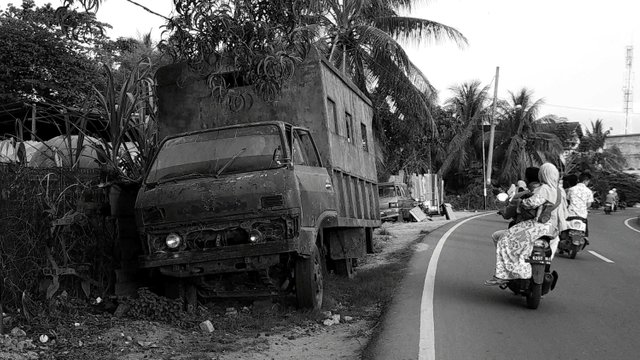 Toyota Dyna has a cab-shaped CEO (Cab Over Engine), where crew seats are above the engine and front wheels.
While the back can be modified as needed, both for transporting goods, plus boxes and chairs to transport people or troops, etc.
Along with the development of the era, automotive manufacturers continue to make innovations to improve production tailored to the ability peruntukkannya.
Currently, for the type of goods are already many models and types, and each manufacturer offers a price that varies with the advantages of each.
This Photo Taken With :
Camera: Smatphone Xiaomi Mi4i Exposure: 1/100 Focal Length: 4.22 mm ISO Speed: 128
Thank you for visiting my blog @bim.scouting