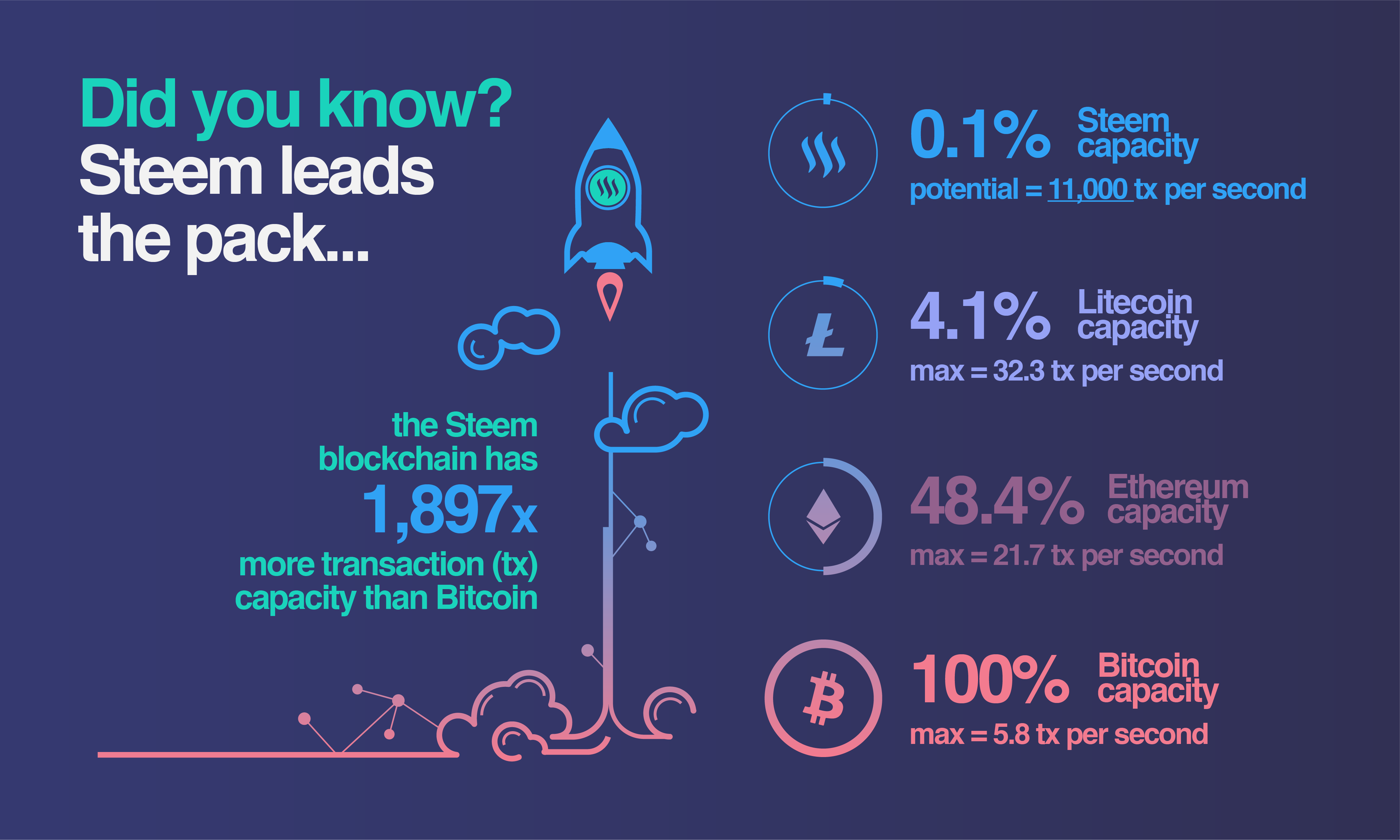 Broadcasting the Blockchain

Yesterday, @timcliff hosted a social media blast day campaign to strengthen awareness of the Steem blockchain. You can browse some of the articles and content developed uniquely for this event under the tag #ssmbd. On Sunday, whilst meandering the depths of Discord, @techslut reached out to see if we might join in on the fun. Graphic design? Education? Crypto awareness? Of course! Over the last year, our team has been very active in cultivating Steem awareness through public art projects, an exhibition, university lectures, workshops, magazines and more.
As we all know, kickstarting an educational crypto-conversation is not easy. This campaign is a tricky one. Steem carries a simple premise (that content and engagement is valuable), but the mechanics behind it are very complex. One image, one tweet or even 1 article simply cannot cover all the bases.
Boiling it Down
Campaigns like these are about starting the conversation. With this animated graphic (scroll down) we wanted to create a series of punchlines that dumb down all the best of Steem. It's a lot to cover! Our tweet has done well so far, with 22 retweets / 45 likes. Shout out to Steem's official twitter account for the retweet!
Click here to find us on Twitter.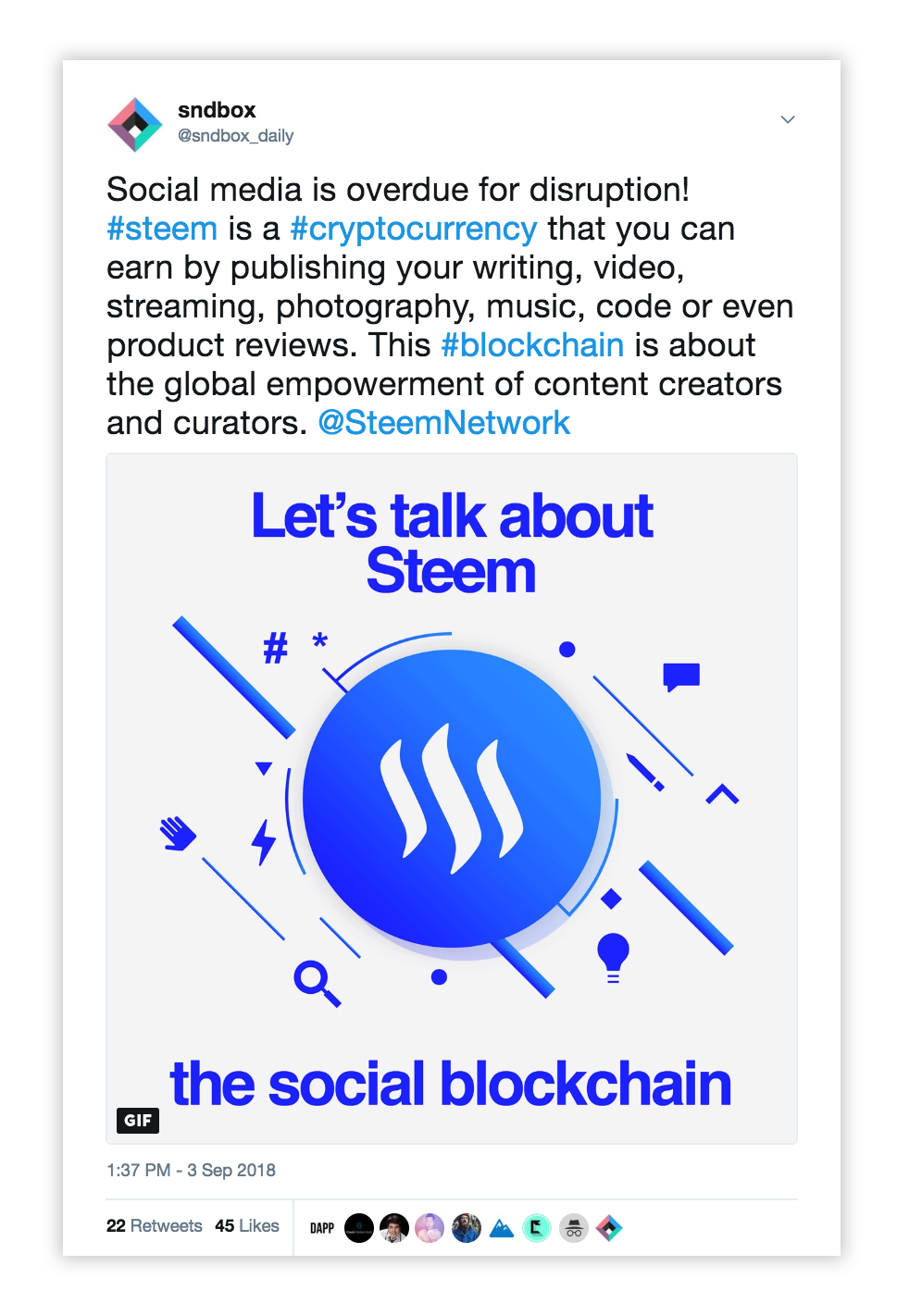 ---
Download the editable illustrator file, here.
---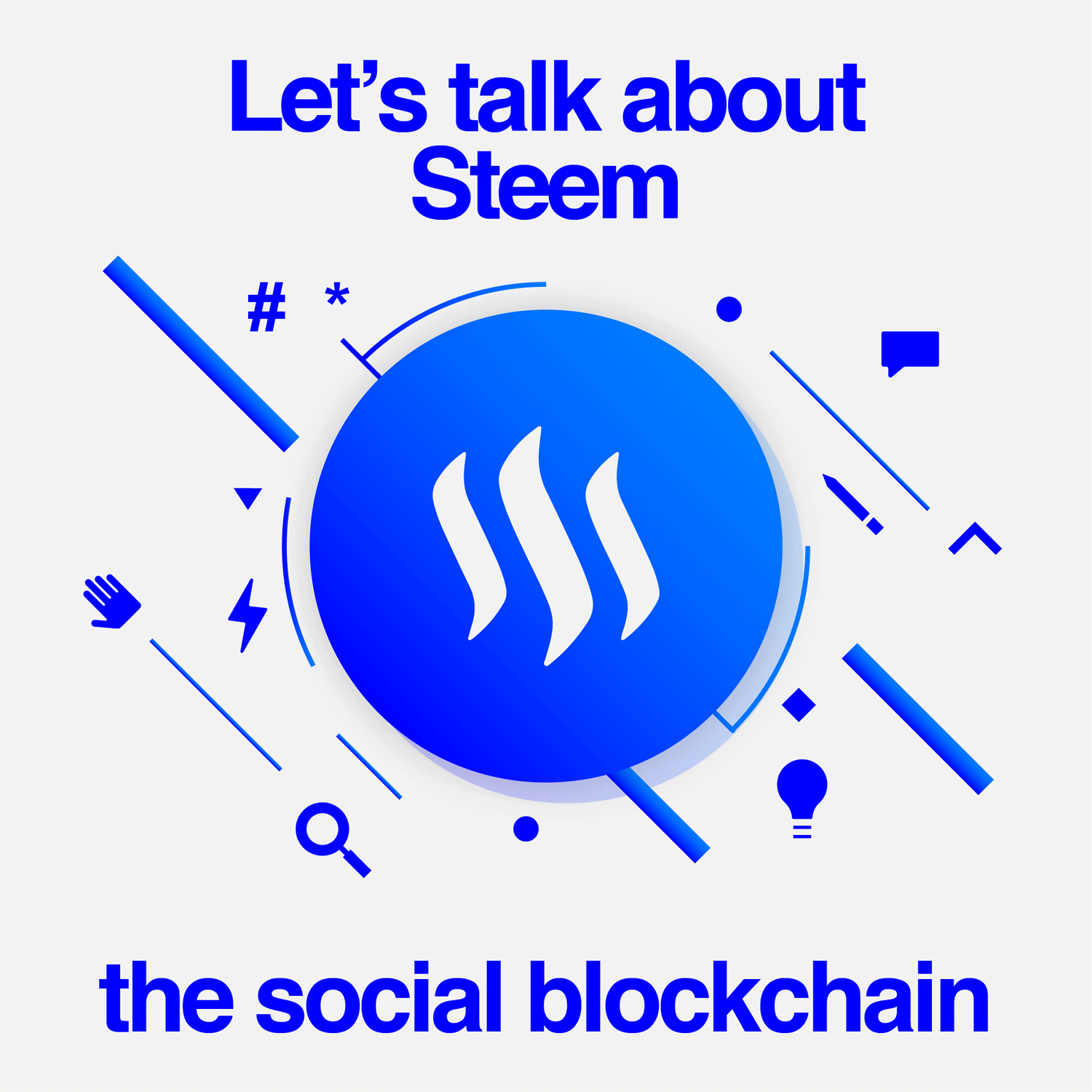 How do we continue the conversation?

Steem has it's foot in the door (so to speak). This campaign is a step in the right direction. We need more proactive witnesses to rally the masses and cultivate awareness for this blockchain. Still, any grassroots campaign needs something to point to in an effort to learn more. Where would you direct newcomers / investors interesting in the steps beyond your catchy Tweet or Facebook link?
Is there a homebase (or article) you resort to when entertaining the crypto-curious? Share your favorites in the comment section below.

Empower artists, writers, musicians, non-profits and community initiatives - delegate Steem Power to @sndbox (using the links below) or follow our curation trail. Learn more about Sndbox - watch our introduction, here.
Follow us on Twitter, YouTube, and our magazine The Creative Crypto / @creativecrypto