What Will I Learn?
You will learn the functionality of Bogaudio's Sample and Hold
You will learn how to operate Sample and Hold
You will learn some of the uses of Sample and Hold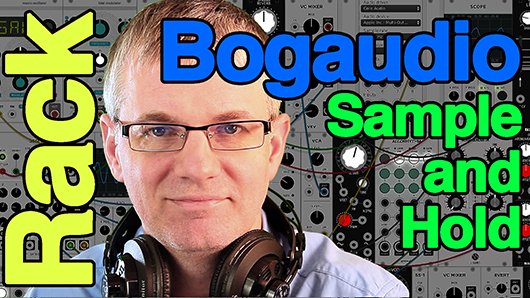 Requirements
To complete this tutorial learners will need to have the following:
The software application VCV Rack installed
Access to the Internet
An account created on www.vcvrack.com
Bogaudio plugins installed
Difficulty
This tutorial is at an beginner level.
Description
Sample and Hold is a very old technology. It can be found some vintage instruments, such as the ARP2600. This tool has allowed the creation of some great music over the decades. There are still new and exciting ways to use this tool in modern music. Have a thorough understanding of the technology behind this module will give you a better understanding of how you can use it in your own music.
Learn the functionality of Bogaudio's Sample and Hold
Sample and Hold is a Control Voltage signal tools. It can be used for audible signals, but is intended for control voltage.
Sample and Hold works by taking a sample of the control voltage on the incoming signal at the moment of a trigger then maintaining this voltage level for a desired duration.

Learn how to operate Sample and Hold
Sample and Hold requires a Trigger input. This can come from a clock or an LFO or any number of other sources. Sample and Hold also takes an input from a Control Voltage such as an LFO. The output will go to the FM of a sound sources, such as a VCO. Setting the trigger time will set how often your module will sample the Control Voltage. Each time a sample is taken the module will sent out that sampled voltage level to the VCO. At the end of the duration Sample and Hold will send out an END signal, resample and start transmitting the new Control Voltage.
Learn some of the uses of Sample and Hold
In this video tutorial I show the basic uses for Sample and Hold, but there are numerous ways to use this module. Explore the possibilities by incorporating it into your own setup.
VCV Rack is an open source application, which means that it is free for everyone to use. Please consider going to the developers' website and show your support for the project - http://www.vcvrack.com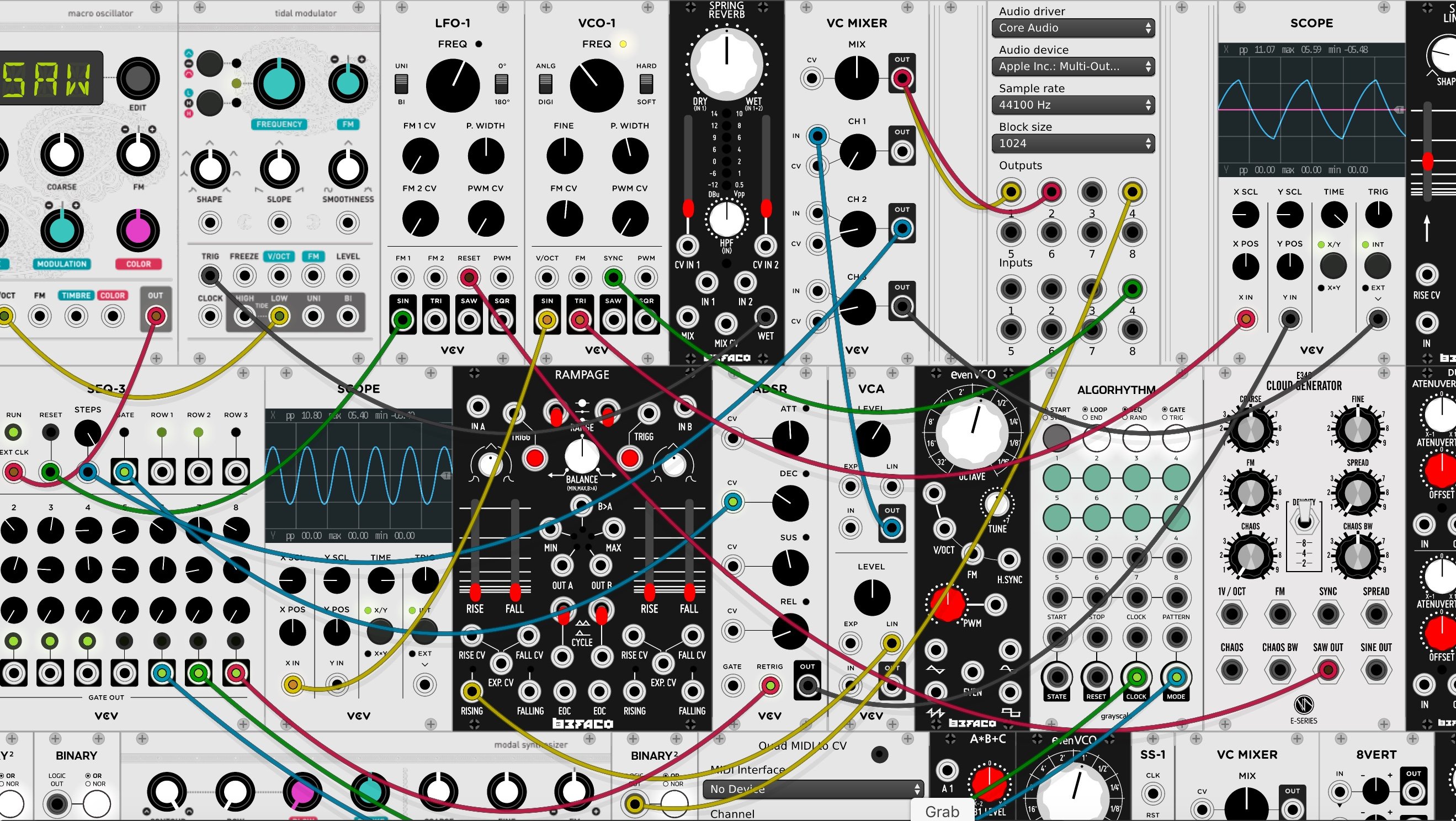 I hope you enjoy this tutorial. If you have any specific questions for me feel free to leave it in the comments of this post and I will do my best to get back to you with an answer.
Cheers,
Video Tutorial
Curriculum
---
Learn VCV Rack Modular Synthesis Series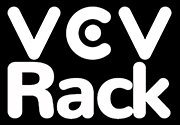 VCV Rack - Modular Synthesis, Plugin Manager, Customize UI
VCV Rack - VC Mixer, Patching, & VCO-1 to VC Mixer
VCV Rack - 1st Setup, Multi-Outputs and Audio Interface
VCV Rack - Scope, MIDI, Organizational Tools
VCV Rack - Delay Module - Time, Mix, Feedback
VCV Rack - VCO-1 & VCO-2 and Their Functions
VCV Rack - 8vert and Waveform Inversion
VCV Rack - Autodafe Modules - Keyboard, BPM Clock, LFO
VCV Rack - Autodafe Modules - Reverb & Phaser
VCV Rack - ADSR - Attack, Decay, Sustain, Release
VCV Rack - VCA , Linear Inputs & Exponential Inputs
VCV Rack - JW Modules' Simple Clock, Quantizer & WavHead
VCV Rack - JW Module Full Scope
VCV Rack - ESeries - Cloud Generator - Tutorial
VCV Rack - Bogaudio's Analyzer
VCV Rack - Autodafe's DrumKit Modules
VCV Rack - Sonus Modules - Chainsaw
VCV Rack - Bogaudio Trigger, Simple Trigger, Befaco Mixer, Sonus Osculum
VCV Rack - Frozen Wasteland - Lissajous LFO
VCV Rack - NYSTHI - Complex Simpler Part 1
VCV Rack - NYSTHI - Complex Simpler Part 2
VCV Rack - NYSTHI - Complex Simpler Part 3
VCV Rack - NYSTHI - Complex Simpler Part 4
VCV Rack - NYSTHI - Quad Simpler
VCV Rack - NYSTHI - LFO MultiPhase
VCV Rack - Audible Instruments - Quad VC- Polarizer, Quad VCA, Mixer
VCV Rack - Audible Instruments - Macro Oscillator
VCV Rack - Befaco - Slew Limiter
VCV Rack - Sequential Switches SS1 and SS2
VCV Rack - Bogaudio - Noise and Offset
VCV Rack - Bogaudio - Fixed Filter Bank
---
Learn Hydrogen Drum Machine Series

If you would like to learn how to use the open source drum machine Hydrogen then have a look at these tutorials:
---
Learn Helm Series

If you would like to learn how to use the open source sound software synth Helm then have a look at these tutorials:
---
Learn Audacity Series


If you would like to learn how to use the open source sound recording and editing software Audacity then have a look at these tutorials:
---
Logo - http://tytel.org/helm
Logo - https://www.audacityteam.org/
Logo - http://www.hydrogen-music.org/hcms/
Logo - https://www.vcvrack.com
---
Posted on Utopian.io - Rewarding Open Source Contributors
---