Before I begin
This post is intended as a hopeful clarification and more careful explanation of our project. I hope that at the end of this post, readers can say "Spunkee Monkee!!! NOW I get it!!!"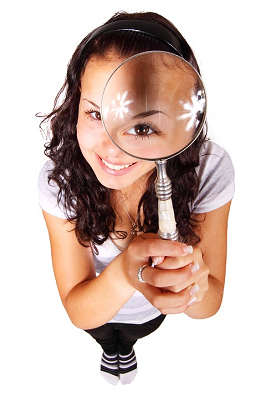 Secondly
This is a long-ish post. I will tell you NOW that if you read it and are one of the FIRST 20 to answer in the comments with the CORRECT secret word - I'll award each of the first 20 with 1 steem + 1 SBI. (because I believe in rewarding your time spent reading this post!)


---
Recently, I've had a handful (maybe two handfuls?) of people saying, "but how do you PLAY Spunkee Monkee????" When I explain it to them verbally, it clicks. However, when they previously read it - there was a disconnect. I have asked several people AFTER they've understood the premise of Spunkee Monkee:
"Where was the disconnect before?"
They haven't been able to explain it to me, because they look back and read the posts and see it was all there, but somehow missed. In a conversation with @bluefinstudios last night trying to narrow it down - it dawned on us.
This app isn't really a traditional "app".

I need to stop you right there and ask you to not skim over that. This is not a game where kids will be "learning about life" on their own. This is a FAMILY- driven system. This is a non-traditional app where kids will not be isolated from the family, glued to an electronic screen - but will be enlisting the PARTNERSHIP OF THE FAMILY to participate.
Yes, the PRIZES are for the KIDS, but there are meaningful REWARDS for the PARENTS too.


I bet you're trying to already guess the secret word, and you're tempted to skim. Don't do it. 😉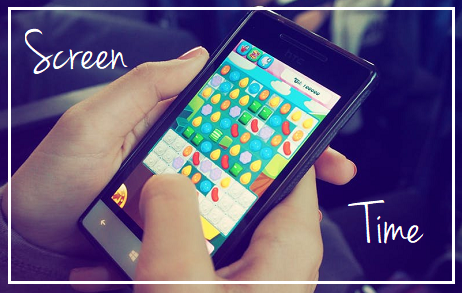 Admissions of a Busy Parent (me)
My kids love video games
There have been times when I was grateful for hours of cartoons to give me a "break"
When my kids have been "grounded", I realized that I was "grounded" too - and sometimes, the mere thought of that exhausted me.
My plate has been so full that I literally could not add another thing, and sadly, there have been times when this was at my family's expense.





Dear parent, grandparent, guardian.... I hear you. I feel you. I've been there. Sometimes we find ourselves in situations where we just need to push through that season. If you are there, I wish you the greatest success in climbing out of that very difficult position. Without sounding trite, I do believe that "This too shall pass."

However, don't let too much time pass. Those little lives will be out of the house faster than you can blink an eye. A season of busy-ness is ok; it's life. Don't let the season stretch into a lifetime. But if you are in this season now? I humbly submit to you - that SPUNKEE MONKEE MAY NOT BE FOR YOU..... yet. When you're ready, we're ready for your family! Until then, don't add more commitments than you can handle. No judgments. We understand. I understand.

IF YOU ARE READY

If you look around the room and everyone's face is in a device, and you WANT something different.
If the last time you played a board game with your family, you thought "we should really do this more often!"
If plans for a hike outside or a bike ride with the family brings a sparkle to your eye.
If spending more time with your kids intrigues and excites you (let's be honest - it doesn't always!)
If family karaoke night (or other ridiculous fun) makes you giggle in anticipation
If you are ready to be a PART of it WITH them, and excited to go on a Treasure Hunt TOGETHER

SPUNKEE MONKEE MIGHT BE THE APP FOR YOUR FAMILY.





I have been doing a lot of promo, marketing, cheerleading and "rah, rah, sis boom bah-ing." It's very tiring! But I believe in this project and projects take money - so, there you have it. (Pause for shameless plug. If you haven't donated, please do! You'll make this so much more fun for the families involved! DONATION LINK BELOW, but finish reading first)😉

In one of the forums where people were asking HOW Spunkee Monkee worked, they asked directly:

"So your staff manually comments on the Monkee posts?

Wouldn't it be easier to just have an automated response?"





Yes, it would be easier. SO MUCH easier! But that's not the point of Spunkee Monkee. Easier doesn't always equal better. We are asking families to spend the time to connect.


Why would we offer anything less?


Manually commenting, encouraging and INVESTING in your family's lives is what we are committed to doing. It's what makes this app - DIFFERENT. Spunkee Monkee is a personal tool that YOUR FAMILY uses in their arsenal to prepare YOUR CHILDREN for life. (and by the way, the secret word is family+ , and don't forget the + symbol.)

IF THIS EXCITES YOU, you have the heart of a Monkee.


...and you have a place with us! So come join our Beta Test, starting February 1, 2019. We are gonna have a lot of fun, but most of all, we hope that YOUR FAMILY connects on a more special level. Because THAT is a priceless treasure for life!




Parents set tasks for kids to complete in 5 areas of growth (Health, Environment, Service, Hobbies & Future Career)

Kids complete tasks daily

Kids write a short post explaining how they completed tasks - daily.

Monkee Pals (staff) award points, according to kids' posts.

Kids use points to choose coordinates on map to reveal if they have won prizes.

... and that's how simple it is! No gimmicks, no tricks, no switcheroos. You put in the time, we reward it. The end!

HAVE YOU DONATED YET?




Before you forget - Give us your support at Fundition or Kickstarter!




Click image to support our FUNDITION




Click image to support our KICKSTARTER

---

HAVE YOU MISSED THE FUN? Check out these posts below!













---

READ OUR CROWNMIND INTERVIEW HERE

---

All Spunkee Monkee images have been created for Spunkee Monkee by the amazing @jimramones! Images are not to be used without permission from Spunkee Monkee.

---

Images and fonts used in this post: