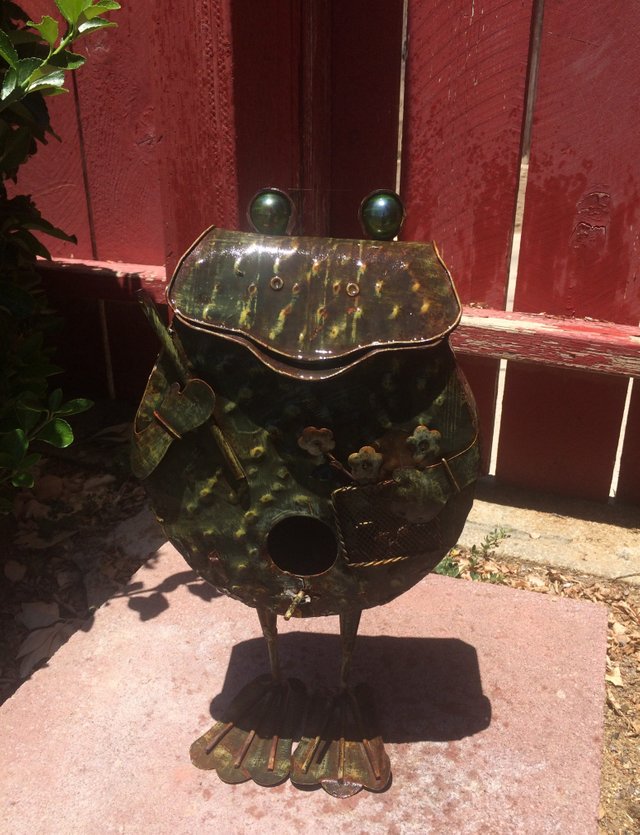 Hello everyone!
Please excuse my absence the last few days, it's been kind of rough.
Physically, emotionally, I have just been totally drained... 😞. Work has been very busy (I did 12 hrs on Friday). My mom is still sick, and I went to visit with her on Thursday and it really upset me to see her in such a weakened state 😭.
The last time I saw her was a few days before on Sunday, and by that day (Thursday) she had lost a noticeable amount of weight. My dad told me it was around 13lbs. The simple act of hugging her got my tears going because there was so little of her there to embrace.
We are all waiting for Tuesday when she goes down to UCLA for a cancer specialist evaluation. Even so, it's scary because depending on if they feel they can treat her or not is the last resort.
I didn't sleep very much on Thursday night. 😭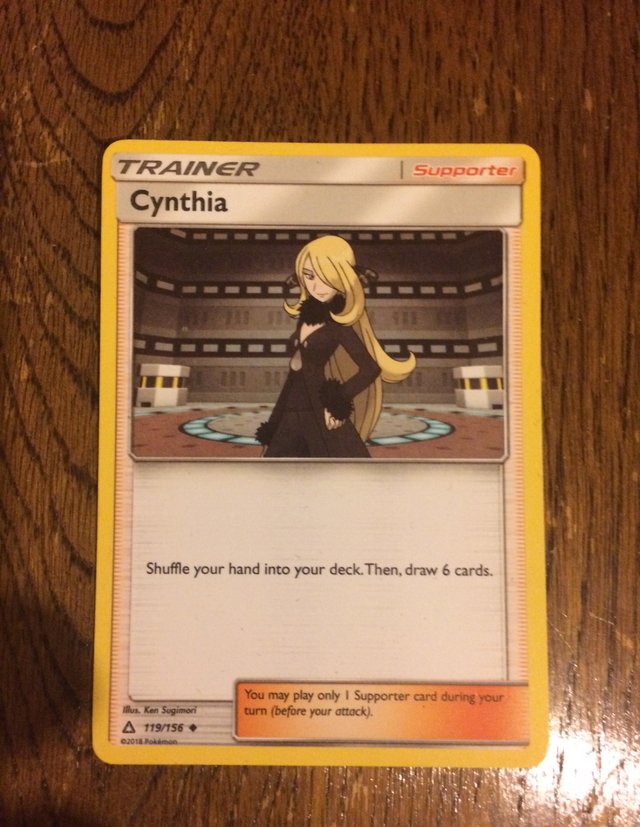 The day before, I stumbled across this Pokémon card that has a trainer on it. I've never seen one like this before!
I've always only seen Pokémon cards with actual Pokémon on them, it reminded me of the summoner cards for @steemmonsters card game.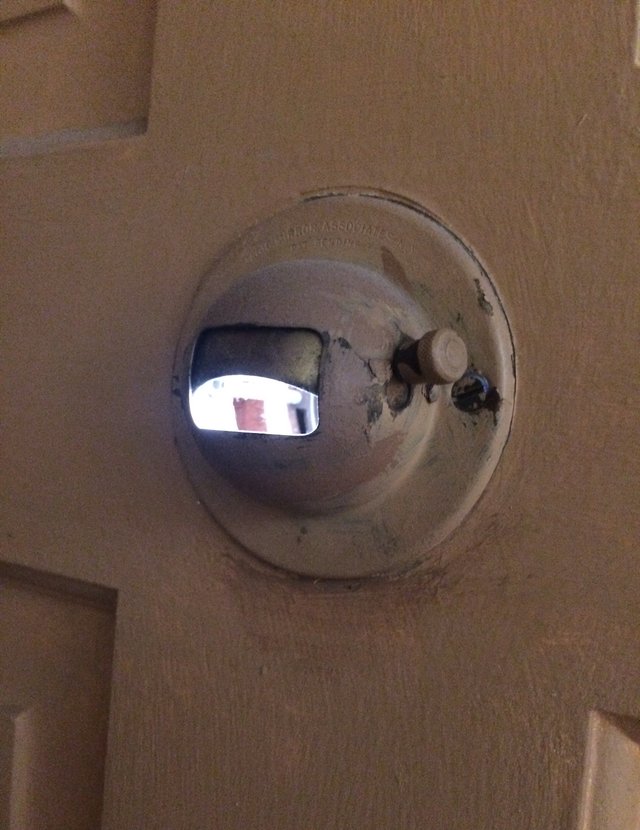 At the same house, I discovered this really cool and unique peephole in the front door.
The large opening has a manual mechanism to physically shut it!
I guess this would have worked better for Kramer and Neuman instead of having to reverse their peepholes for whatever hair brained idea it was that I can't remember now 😂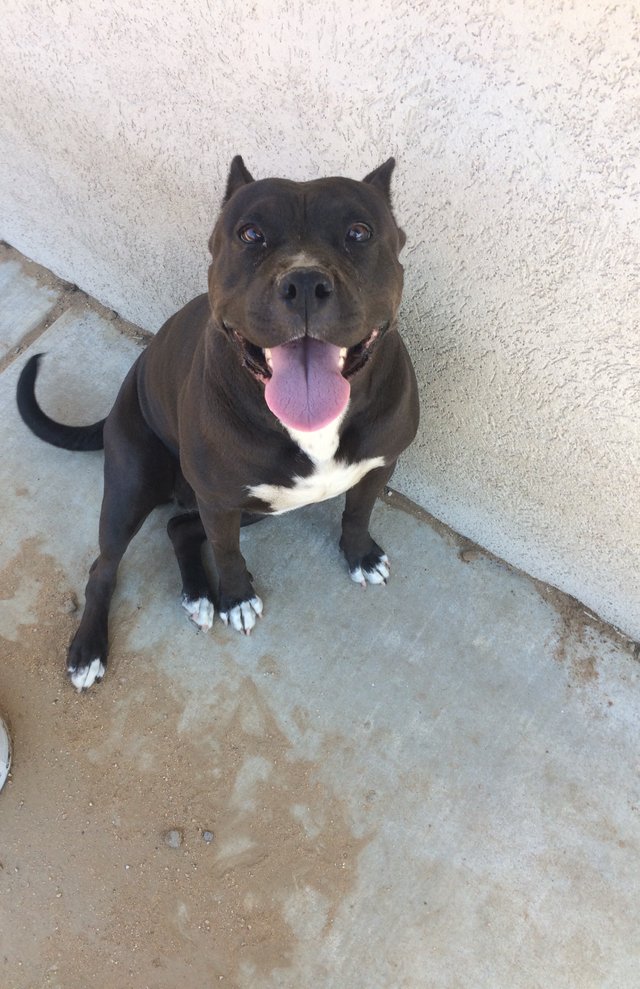 I also met this super friendly and sweet pit bull that apparently recently became pregnant.
If I remember correctly, her name is Bonny! She lives alone in the backyard and is starved for attention, I wish her owners would play with her more often or let her inside to be around them. 😢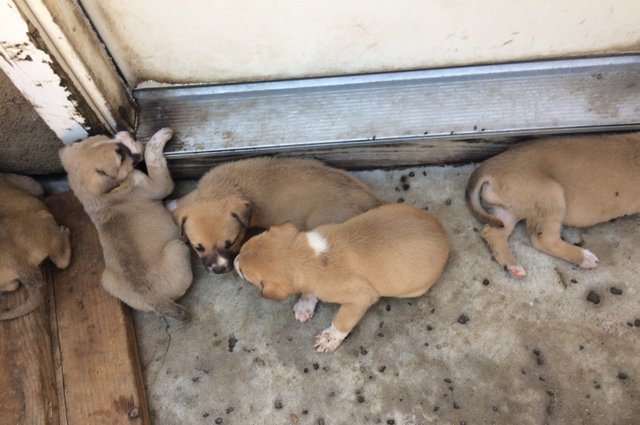 These are not her pups, but their mom is also a pit bull, but a very vicious and mean one!
Hopefully they don't turn out like their mother and can go to some good homes! 😊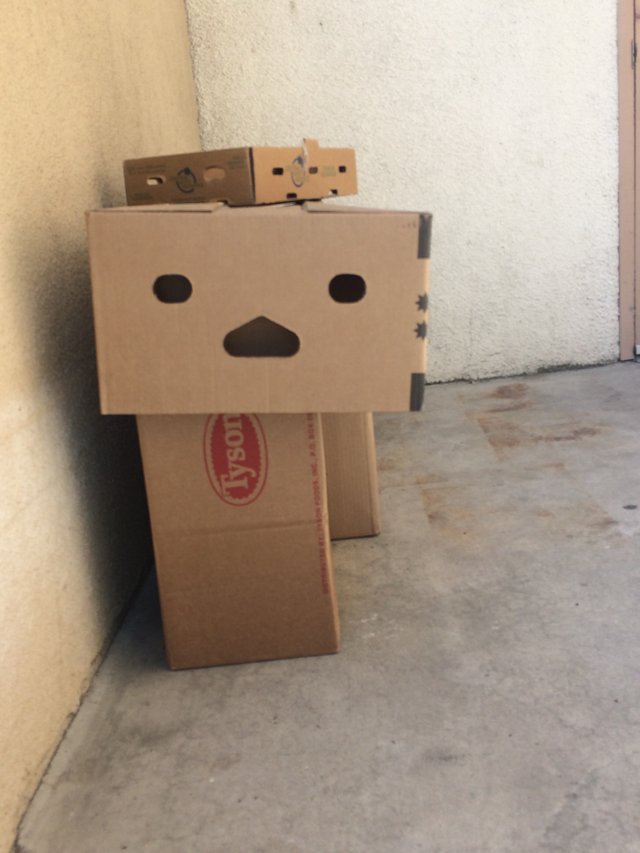 This was a cute stack of boxes by a dumpster I found while I was waiting to be let into a building.
I'm pretty sure the arrangement wasn't intentional, it's just how it happened as someone hurriedly dumped them there 😃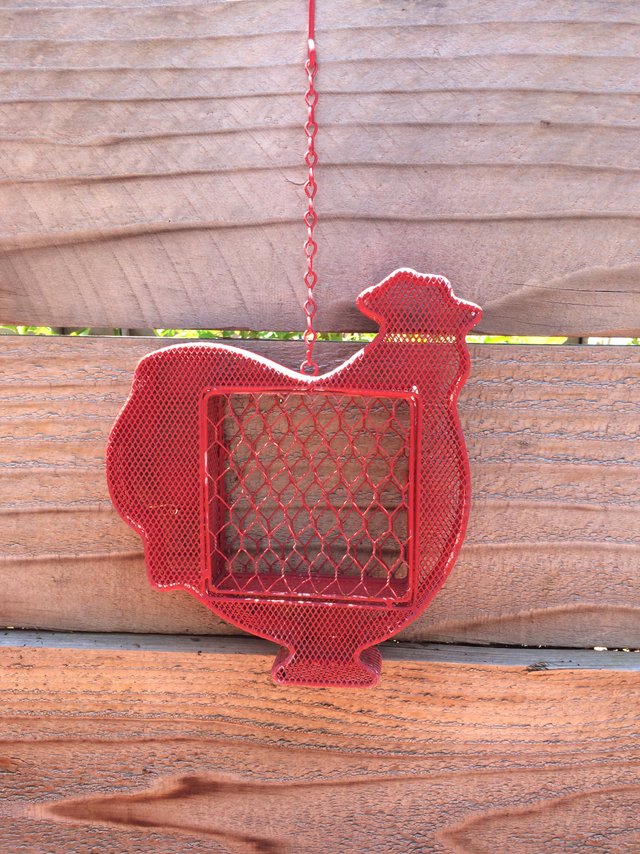 This garden chicken ornament was hanging on the side of a raised box bed that a bunch of vegetables were growing in 🌽 🍅
I thought it looked really nice and really helped the atmosphere of the garden.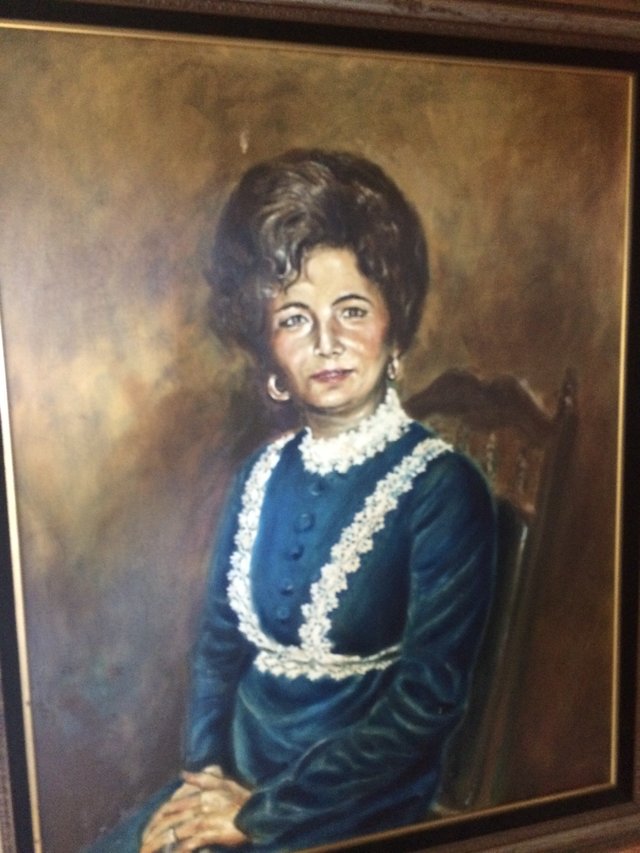 I stumbled across this beautiful portrait of some grand lady on Friday when I was working in a house that a family was still moving in to.
It was the day after visiting my mom, and I was on an emotional rollercoaster all day.
Earlier in the day I was doing service at a house where a lady from my moms church lives. I spoke with her for probably a good fifteen minutes and it helped me feel a little better.
Since I had only slept for around three hours the night before, ate a heavy meal and drank caffeine (HUGE MISTAKE), I was having extreme stomach problems all day Friday. The stress of worrying about my mom didn't help either, so I think that's why talking with the lady that afternoon put my stomach at ease at least for a little while and gave me the second wind I needed after feeling sleepy all day for having slept so little the night before.
Yes, I worked 12 hours on Friday after only having slept for around 3 hours the night before. And on top of that I was severely constipated and had really painful stomach cramps all day. Needless to say, I was feeling very miserable 😩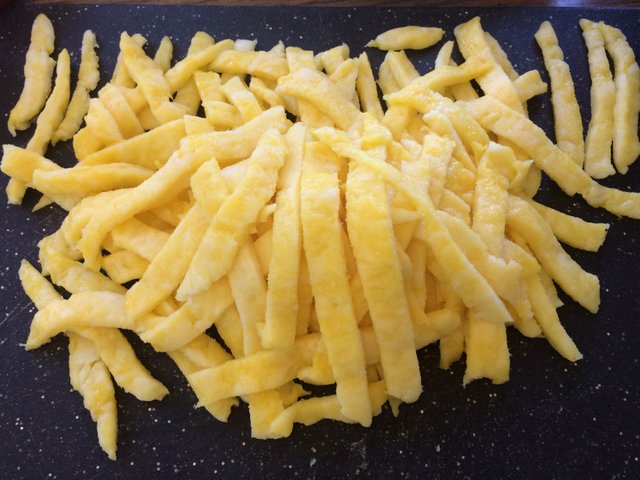 Yesterday was my dad's birthday, so I went over to my brothers house and made some homemade keto style noodles.
These are very simple and come out pretty rustic as they swell a little by the time they are finished cooking. I almost feel like if they were cut into tiny pieces it could make a good substitute for spätzle.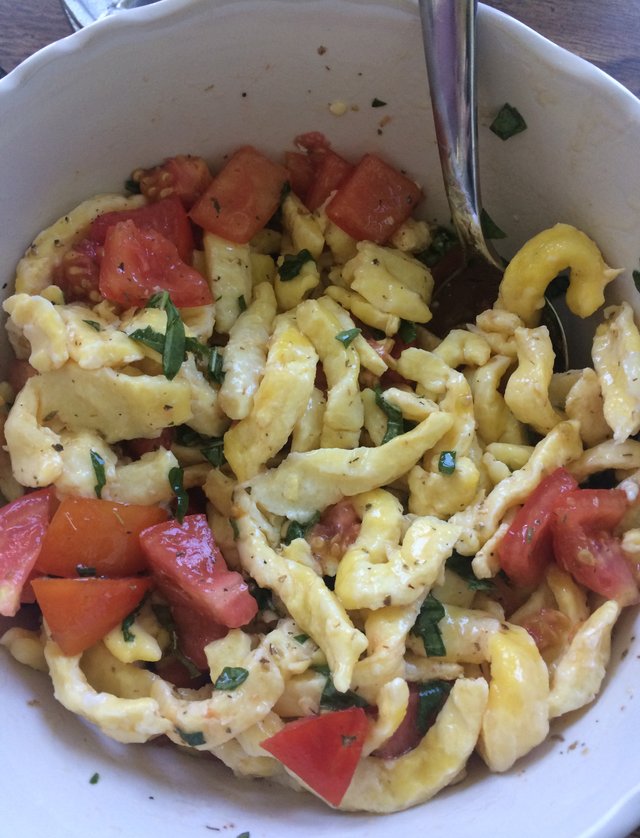 Since the noodles are mostly made out of mozzarella, I decided to make a sort of caprese salad with them. So I cut up a couple tomatoes and some basil and liberally poured some olive oil over the whole thing and gave it a good mix. Everyone really liked it!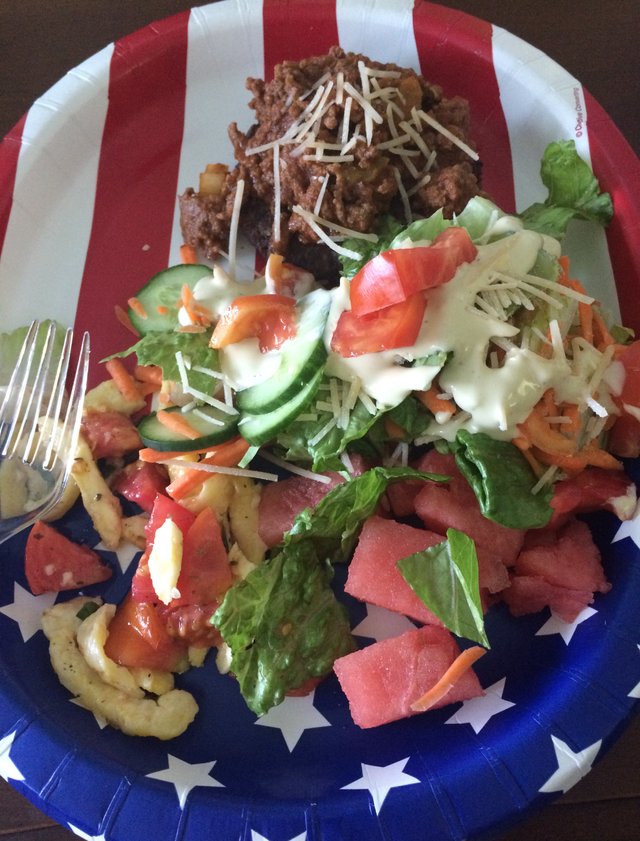 Besides my salad, my plate also had some green salad, watermelon cubes, and a burger patty that I topped with some chili.
It was all very good and a welcome change to my stomach despite me still feeling a little woozy from a laxative I took the night before.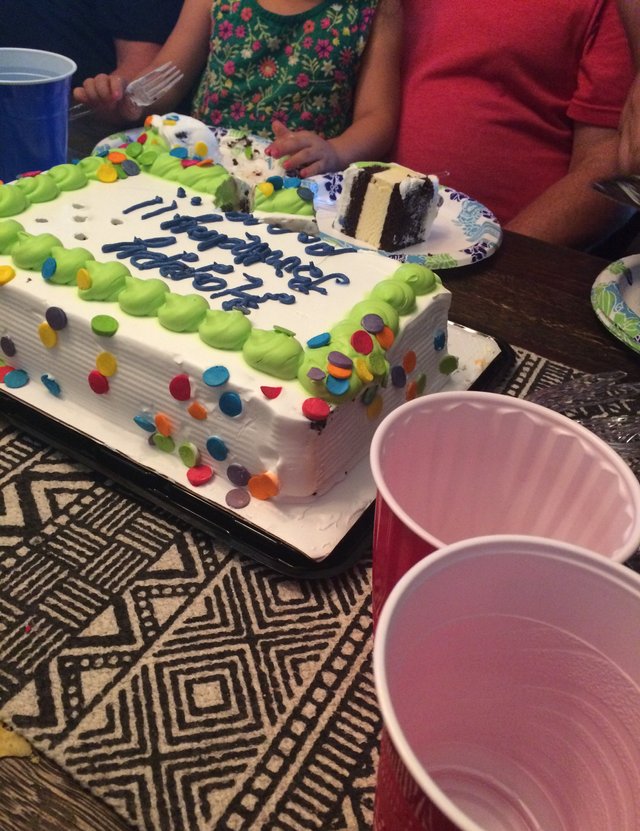 As it was my dad's birthday, there of course was some cake. In this case, it was an ice cream cake!
Afterwards was just some time in the living room with friends and family. My dad opened a few gifts and after a while the friends left.
After seeing my mom on Thursday and feeling so shocked and scared about her health, it was a semi-relief to see her yesterday. She may still be very thin, but she looked healthier in her face and general spirit. Even so, a little before she left, the symptoms of her lymphoma started acting up and it was a painful reminder that yes, even though she looked better at the time, the disease was still with her and fighting her body with great vigor 😓🙁😕
I would ask if you have read all this, if you could please pray for my mom or send good thoughts/intentions her way if you are not the praying type. While we are still trying to stay positive about the evaluation on Tuesday, it feels like it will take a genuine miracle for her to survive this...! 😢😢😢
For this posts nomination to #steembasicincome, I will be nominating the #ulogger @jovema.
If you would like me to nominate a fellow ulogger for next post, please mention them in the comments.
Until next time...