AIRDROPS.IO EXCLUSIVE - dCLINIC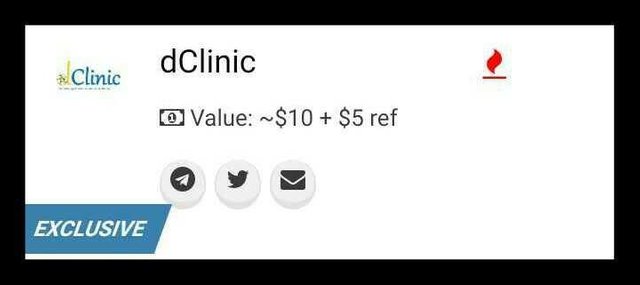 I claimed dClinic Airdrop. I love claiming airdrops.io EXCLUSIVES because the airdrop form is already shown in the same page. Check this out:
https://airdrops.io/dclinic/#refbn46
I am not expecting too much for the rewards. I just keep checking the latest airdrops and joining as long as tasks are easy i. e. joining Telegram channels/groups and following on Twitter without asking for proofs (screenshots) to be posted in BitcoinTalk.org, posting links in the airdrop form, etc. At least I can post something fresh daily for the sake of ULOGGING! 😜
Re airdrops, I want to stick with airdrops.io but sometimes I am tempted to try what I see on Twitter.
I checked out 'FNTC Sports Token Airdrop' and found that the tasks/requirements are easy but the ethen.market where the FNTC token is listed on is not mobile friendly. So, it's a NO for me.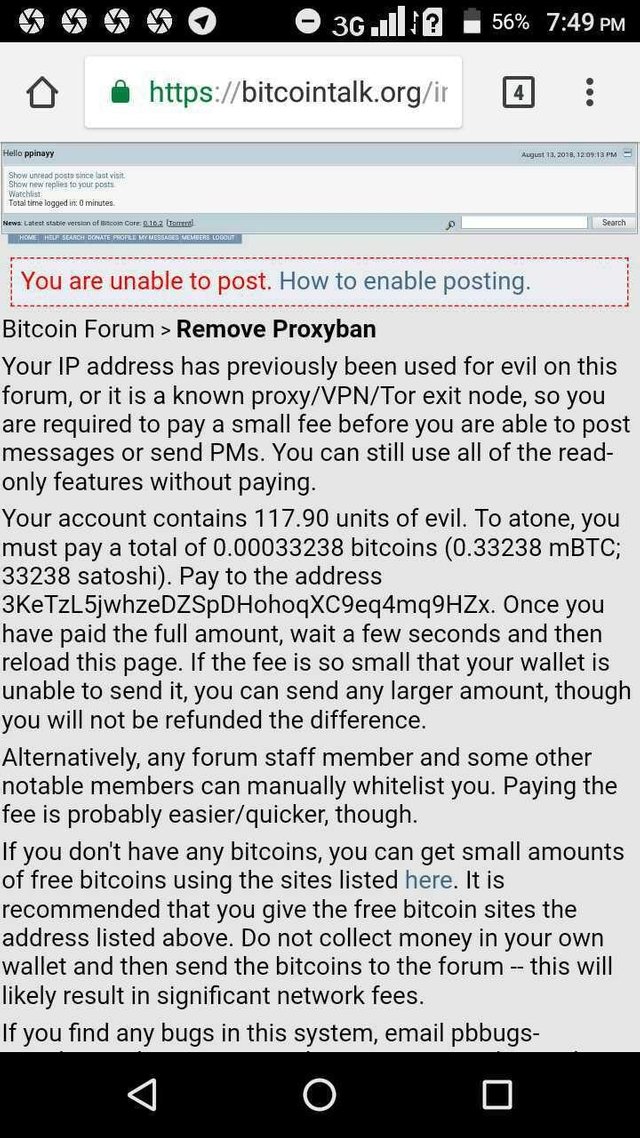 I really dislike sites that are NOT MOBILE FRIENDLY. Much more to the site that asks for a fee to post just because I am using prepaid mobile internet. I was shocked when I read that message from Bitcointalk.org after I created a new account on mobile. Are you aware of it?
*Images are my mobile screenshots

RELATED POSTS:
---