ULOG: 18 | Unexpected Guests - A Sudden Logic Assignment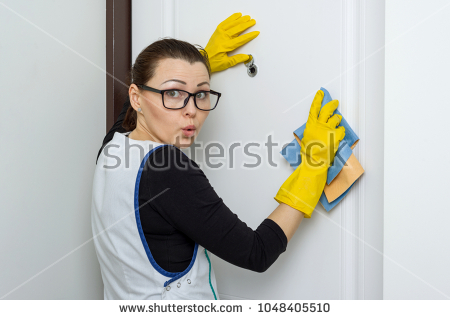 Source
What do you think of having some unexpected guests ???
Will you be happy? mad? annoyed? or your feeling would be depending on what you are doing inside the house?
I have known a number of persons that doesn't want to have unexpected guests, they really gets annoyed and pissed. Some claims that they were not prepared and they have nothing to serve or offer for the sudden visitor, while some gets annoyed especially when they are in the middle of some household chores like cleaning the house or washing clothes.
Well I can't really blame them because it really was hard to front some visitors if you are in a middle of something, also it was quite embarrassing if you can't even serve some descent foods in your guests so I really understand their feeling. But in my case, I Don't Care !
I Don't Care having some Unexpected Guests
Actually I love to have some unexpected guests coming to our house, the feeling of visiting you unexpectedly and hanging out with you was really fun. I don't care if I was doing some household chores or I don't have anything to offer to them, I surely will make a way.
Maybe the reason for this behavior is being an only son, being an only son that was used to play alone in the house, being an only son that was used to talk to himself, being an only son that wa used on sitting on the corner of th house, being an only son that was used to have no other companion other than himself.
To be clear I was not that sad being the only child, but I do admit that I was longing for some companionship. I love having my friends around me.

I was writing my 18th #ulog post a little bit late, it was due to my unexpected guests that get home a little bit late in the night. I was washing clothes this day when my cousin Mechael together with his daughter Mikay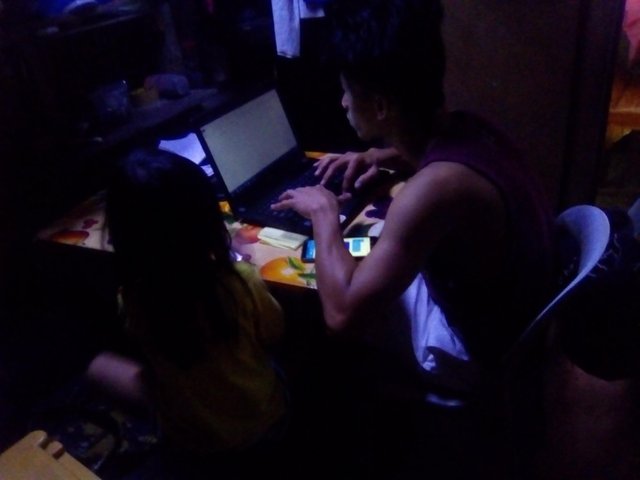 Mechael was my cousin who was studying Electronic Information Technology and visited me to ask for some help.
He was asking if he could make his assignment in my laptop I was still washing clothes then so I don't hesitate and allow him to use my laptop. His daughter Mikay which is practically my niece was just watching him, I also rush outside and buy something for them.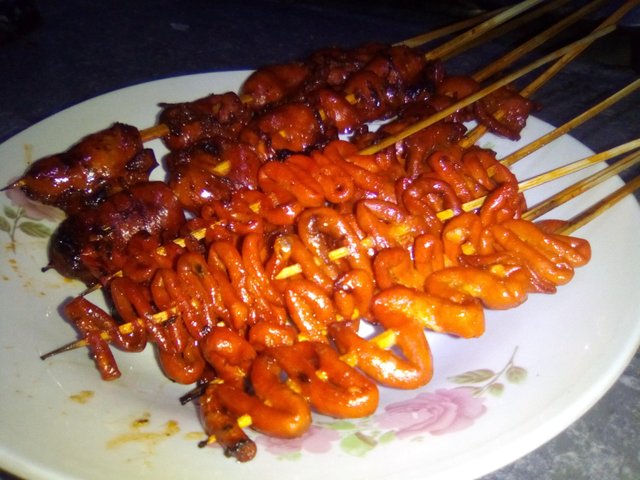 I wasn't that prepared but I still do manage to buy "Isaw" or chicken intestine and some chicken meat. Because my cousin was busy making his assignment and Mikay was somehow shy in my presence I just continue to wash clothes but right after I have finished washing the clothes Mikay's shyness seems to gone. She ask me some paper and a pencil so that she could also write something.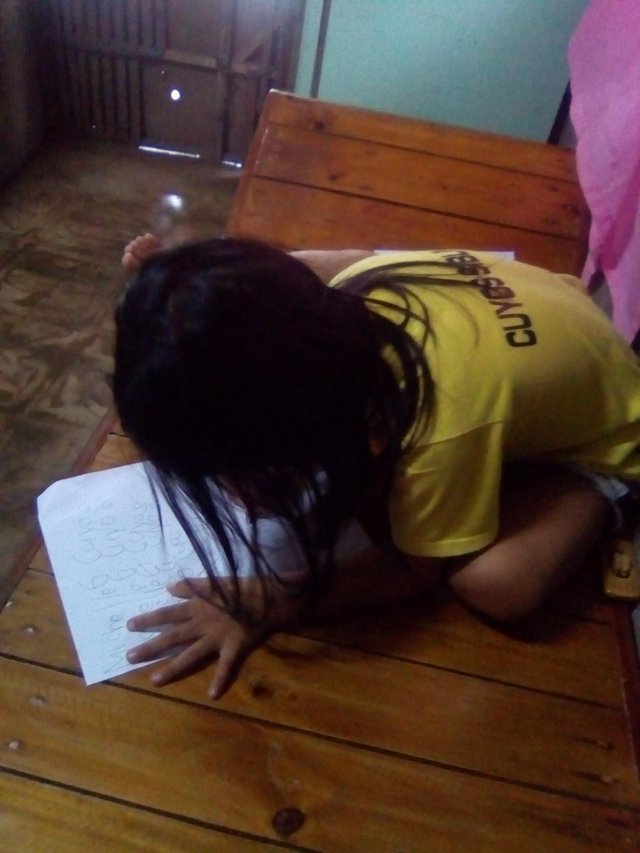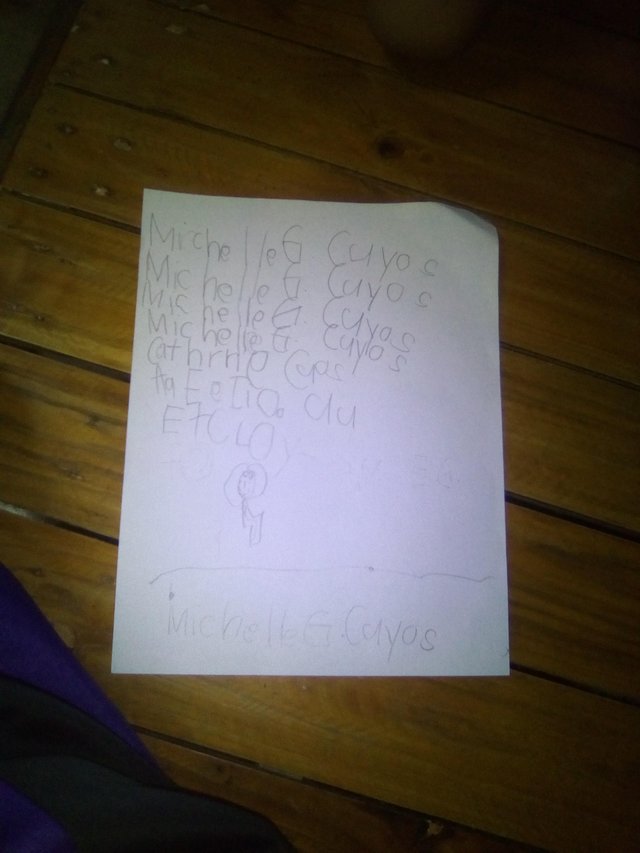 It was already 5:00 pm when Mechael ask for my help, seems that he can't understand his assignment. He was kind of lucky as I have taken before the lesson they are taking now, it was all about Prepositional Logic which I have taken in my Discrete Mathematics Subject when I was first year.
However it takes me I think 30 mins before I truly recall the problems, I guess my memory was not that sharp to store ll the informations then Hahahahaha.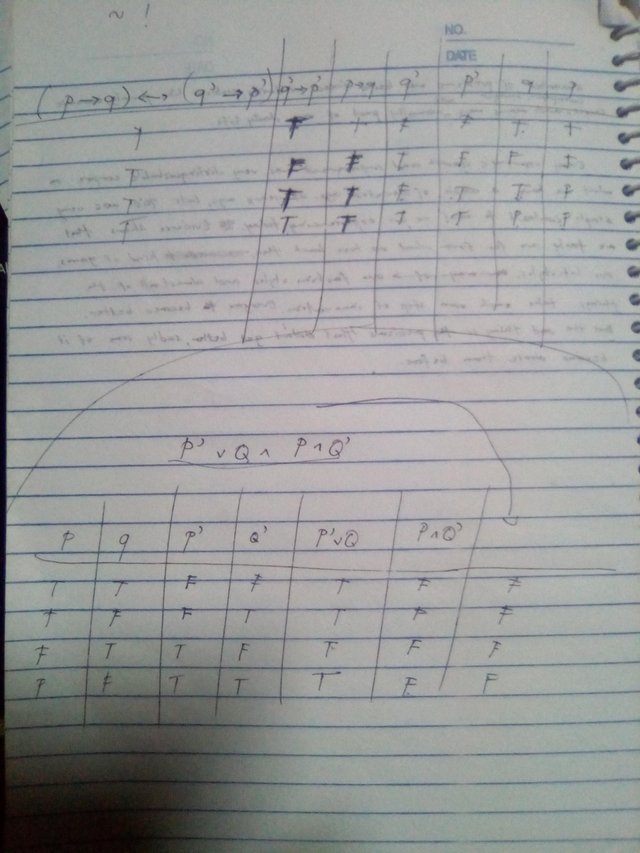 After I have teach him all the basics stuffs in the problems I also give him some equations to answer. At first he find it difficult but he got it right after the second try.
Well I guess our family really do have some good talents in solving mathematical and logical equations, a number of my cousins was very good in solving this kind of questions.

After getting to solve some equations by himself we just have some talk as we didn't meet for quite a time. They also take their dinner in our house and decided to go home by around 9:00 pm. They surely will be back if some problems like that occurs again, I surely will accept them even visiting me unexpectedly again.

To know more about #ulog click here and here.
If you want to know more about me click here.

I am part of the @steemitfamilyph Join us
Be a member on our Facebook page -- Click this Link
"You are the celebrity, We are your fans"

"Not everyone is a blogger but everyone has something to offer"

Please also support @surpassinggoogle as a witness by voting him at https://steemit.com/~witnesses and type in "steemgigs" at the first search box.
If you want to give him witness voting decisions on your behalf, visit https://steemit.com/~witnesses again and type in "surpassinggoogle" in the second box as a proxy.