Kindly Test Out The "#ulog-surpassinggoogle Editor" On Ulogs.org, Another Fun Editor To Post To Steem.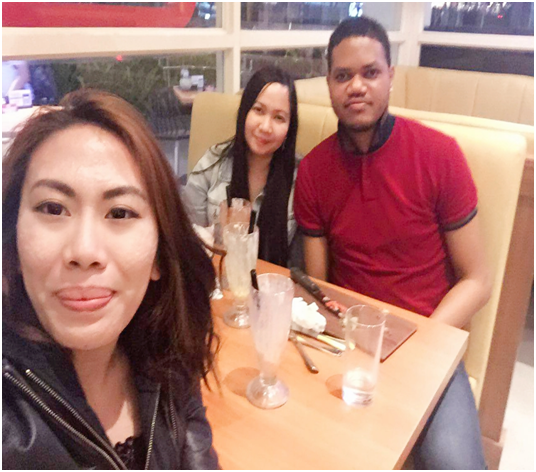 I have been mute for a while now and for some weeks now, i have not been fully present at the weekly SteemGIGS talks shows. I have been there somehow though and the shows have gone on. For instance, the show still went on yesterday as is evident here:
In my mute state, however slow, i have been functioning behind-the-scenes. It is August and i need to push again. Few months left before the end of the year and there is no doubt that i am behind schedule. SMT appears to be nearing fruition looking at their progress on Github and i would like most of our steem-based to be pretty ready before then:
See the following:
In general and in all muteness, i haven't been fully mute. Here is a recent feature that was added on ulogs.org yesterday:
https://ulogs.org/ulog-surpassinggoogle
Note that ulogs.org will have an entire core segment dedicated to FanLove. Overall, we want to build an ecosystem were deeply-rooted love can exist. Yes, an ecosystem of "true fans" and thus, "true celebrities". Well, we will discuss all these things in a separate post.
Mentioning the birth of the #ulog-surpassinggoogle editor is just timely. Steemians and uloggers have chosen to miss me in these periods when i am down and they have kept on persistent about loving me. I have always given that permission away by default; "the permission to love me like crazy": 
The plain truth, in my case is, when it comes to "loving me"; only "loving me my crazy" works! I am grateful to everyone who has loved me all along and to those who have chosen to love me like crazy but there is more, if you are deciding to take it up now and want to "love me like crazy", you now can and you now can be timeless about it. 
Well, you now have one more use for steem, one more use for that simple-looking editor, one more use for beauty:
Make use of https://ulogs.org/ulog-surpassinggoogle to love me like crazy.
The #ulog-surpassinggoogle editor breaks me down. It leaves you with my very cookies in its bareness and by means of my cookies, i am very reachable as my soft-spots are in these very cookies. 
Here are some of my cookies, as seen written on the #ulog-surpassinggoogle editor:
He dedicates his entire steem journey to his mum. Boys do that.
He loves humans like crazy, deeply-rootedly, unshakenly.
He understands and has done suffering like crazy but loves like crazy still.
His substance is deeply-rooted. He will forgive a hundred times.
He will sift even the not-so-good to find good in it.
He creates beautiful disruptions.
He is un(dis)talented, a legit illiterate and possesses rare INTEL.
He wants to build every noble dream.
He is always on the more testimonial harder route.
He celebrates attempts at out-of-the-boxness
He will dig, dig, dig, especially if being "this diggist" involves "YOU".
To prayers, "his amen is on default".
He is ever-unshakenLY "your boy terry".
etc
Did you notice "etc"?
You can also use the #ulog-surpassinggoogle when you want to dig-dig-dig and go diggist into uncovering the endless-rest of my cookies. 
Well, that is how "loving me like crazy" works. 
In general, you can also use the #ulog-surpassinggoogle editor to #beliketerry but when people ask me; "Terry, how do i become like you"; here is what i tell them:
To become like me, you will have to stubbornly become the awesomest version of "YOU".
One More Thing
I am very reachable in my cookies and i am all out there. So, when i am a mute flute and you aren't able to reach me in audio, you can in my cookies. 
Explore #ulog-surpassinggoogle. Be "true fan" on there too and well, not only will you find me, you will find "YOU".
Read @mopelola speak in her post below: 
Please join in, subscribe to this sub-reddit and kindly share daily ULOGs and #ulog-based posts (ulogs.org URLs, steemit.com URLs etc) on to our sub-reddit daily.
https://www.reddit.com/r/uloggers 
Your Boy Terry
I do need strength
Dedicating My Entire Steem/Steemit Journey To My Mum
If you want to support an extra witness and you support mine "steemgigs", it will be really helpful. 
To vote my witness, simply visit https://steemit.com/~witnesses and upvote "steemgigs" or simply click Here to do it on one click!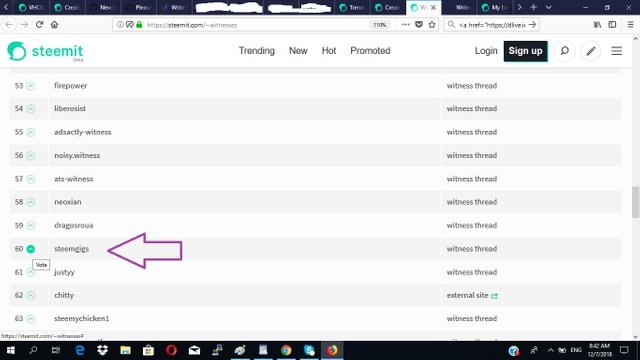 If you want me to make witness voting decisions on your behalf, simply visit https://steemit.com/~witnesses and type in "surpassinggoogle" in the second box for proxy. 

Join the community here: https://discord.gg/gvGc6fj 
Join us on Telegram: https://t.me/teardrops_smt