How to get my $teemit money into my bank account
Here's a step by step guide for steemit newbies who are unfamiliar with cryptocurrency and prefer to just get the cash in their hands and spend it!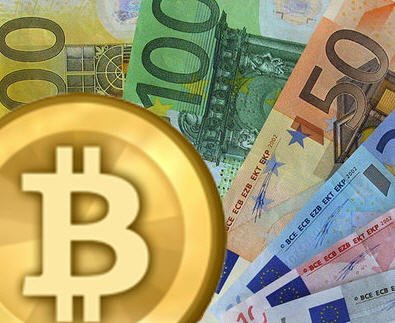 You will need
$tep 1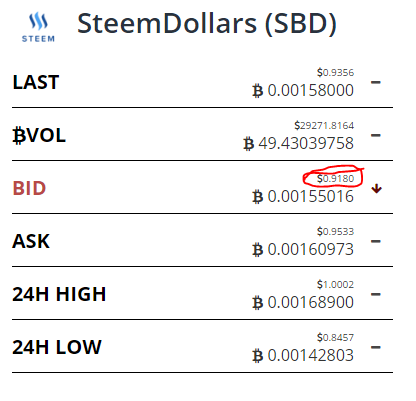 If the BID (circled red in the image) is less than $0.9500 it might be worth waiting for the price to go back up before you exchange.
$tep 2
Click here to set up your Kraken and Bittrex accounts ready to make the exchanges. You will need to get verified on Kraken before you can use it to withdraw your money.
Deposit your $teem Dollars to Bittrex
Open your Steemit Wallet
Click on your $teem Dollars & select Transfer
Open a new tab/window
Log in to Bittrex
Go to Wallets
Search for SBD (Steem Backed Dollars)
Click the + symbol
Create address
Copy & Paste this memo to the steemit window where it says Memo
Fill in the rest with To: bittrex and the amount
Click Transfer
Exchange your $teem Dollars for Ƀitcoin
Go back to Bittrex and go to Ƀ Markets
Select SBD
Scroll down to Trading
Select Max (or enter amount)
Choose Bid for Price
Click - Sell SteemDollars
Click Confirm
Deposit your Ƀitcoin to Kraken
Go to Wallets
Search for Bitcoin if you can't see it
Click the - symbol
Open a new tab/window
Log in to Kraken
Click Funding
Under Deposits select Bitcoin
Scroll down and click Generate New Address
Copy & Paste this address to the Bittrex window where it says Address
Enter the quantity
Click Withdrawal and Confirm
Go to your emails and verify the withdrawal
Exchange your Ƀitcoin for €uro
Wait until you receive an email to say your transaction has been successful
Log in to Kraken
Go to Trade
Check that it says XBT/EUR near the top of the page
Go to New Order
Click Sell
Enter the Ƀitcoin balance shown at the top of the page
Click Sell XBT for EUR
Click Submit Order
Withdraw your €uro to your bank account
Go to Funding
Click Withdraw
Click Euro
Add Account and enter your bank account details
Click Back and select your bank account
Enter the amount to withdraw
Click Review Withdrawal
Click Confirm Withdrawal
And you're done!