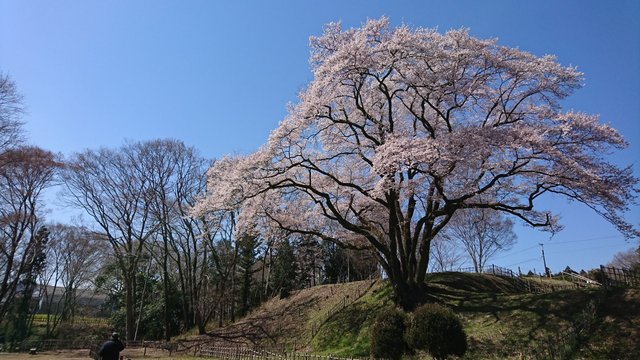 Hello steemians!
I am RYO!
I have many pictures of Sakura(cherry) now so I will post a lot!
This time I went to the park where the big Sakura are blooming!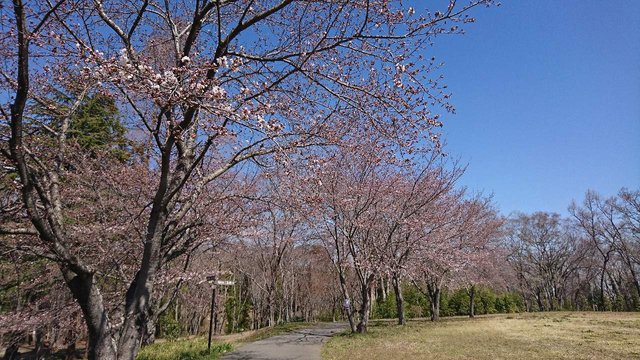 Fortunately for the day the weather was very good!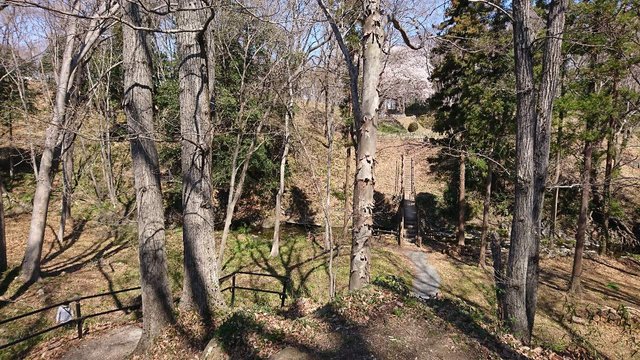 I found Sakura in 5 minutes on walk from the parking,
Do you see Sakura? It is very big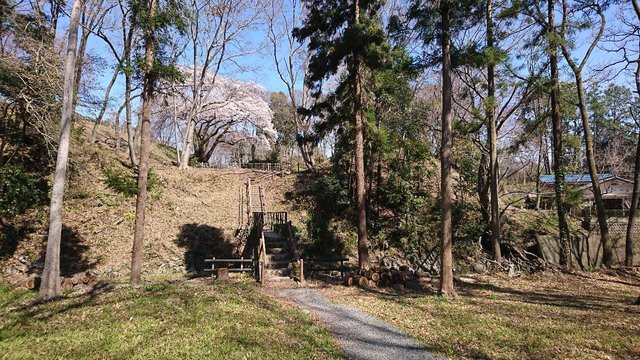 I cross a bridge with a beautiful river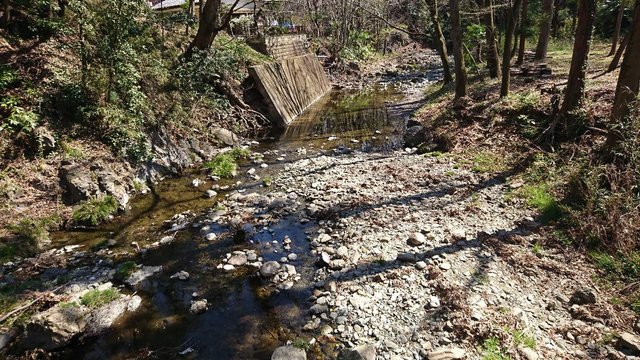 This is!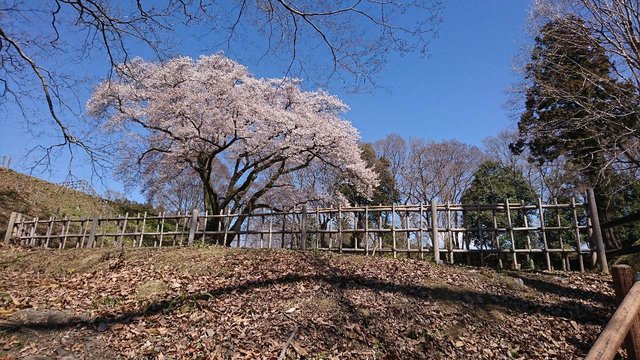 Wow!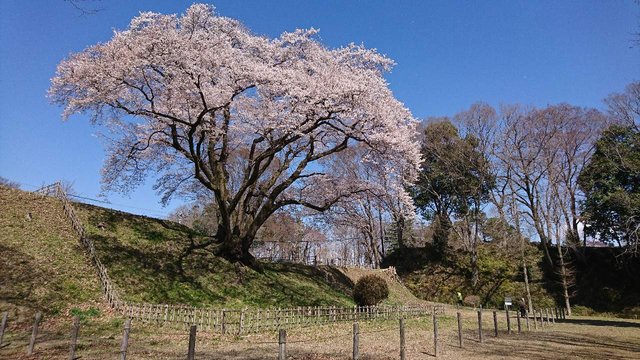 This is so beautiful!!
And very big!!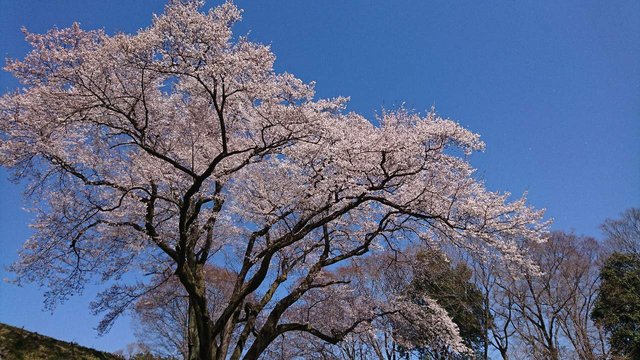 This Sakura is a kind of "Edohigan-zakura.
General Sakura(Someiyoshino) also bloom in the city, but Edohigan-zakura is the kind that only blooms in the mountains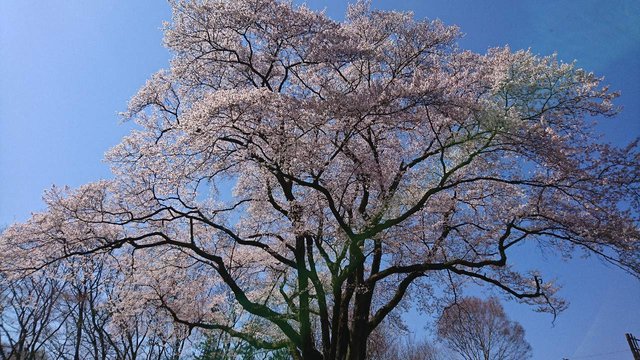 This Sakura has an interesting back story,
This Sakura tree was "two Sakura trees" that bloomed together before, but it is harvested once.
And 12 branches grew from the root of the remaining Sakura tree, and looks now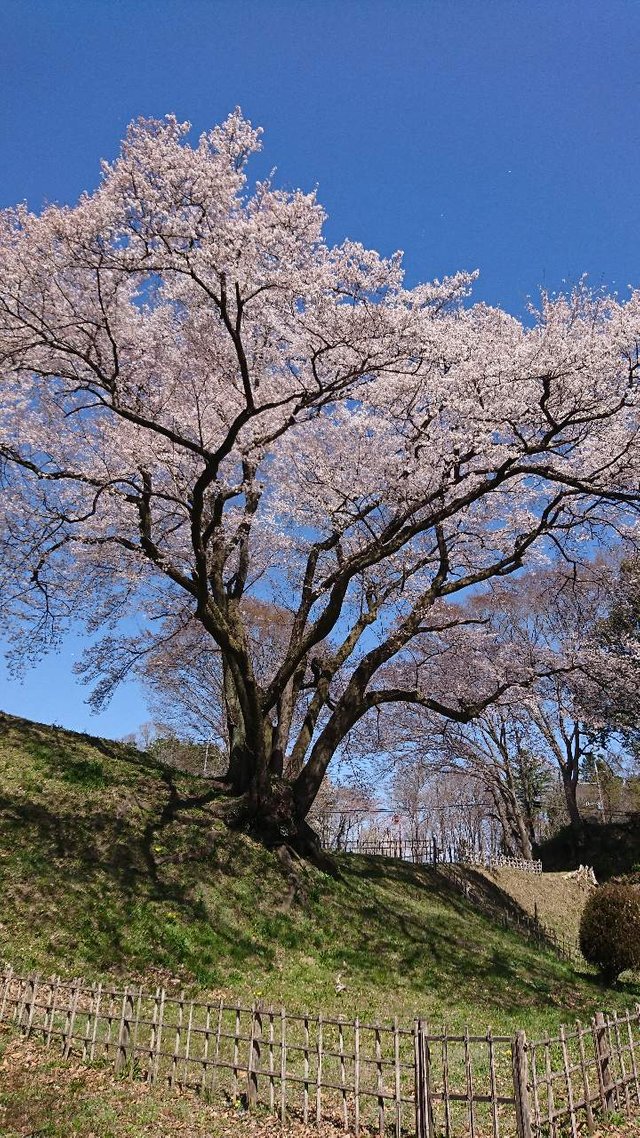 Now around the trunk is 15 meters, the height is 18 meters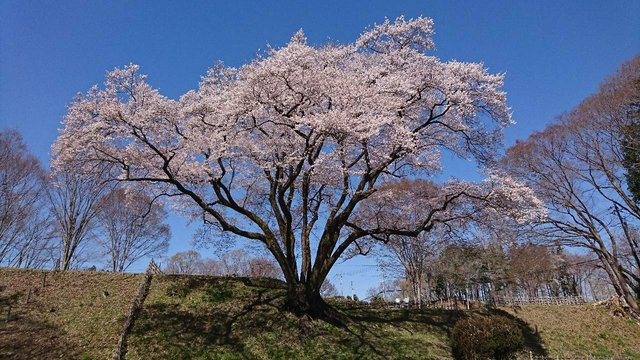 Age is over 150 years!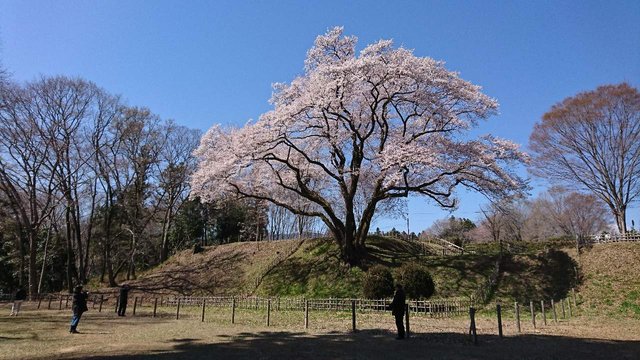 I think you can see that Sakura are very large compared to people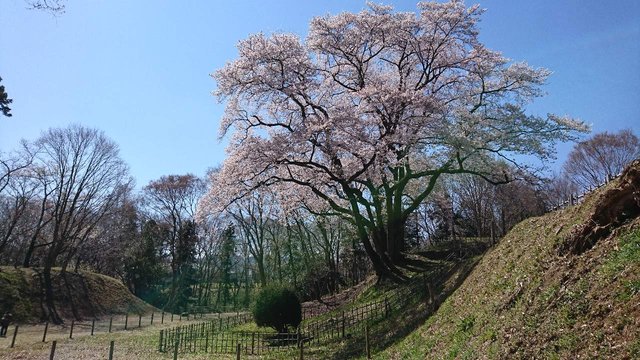 I went to the other side of this Sakura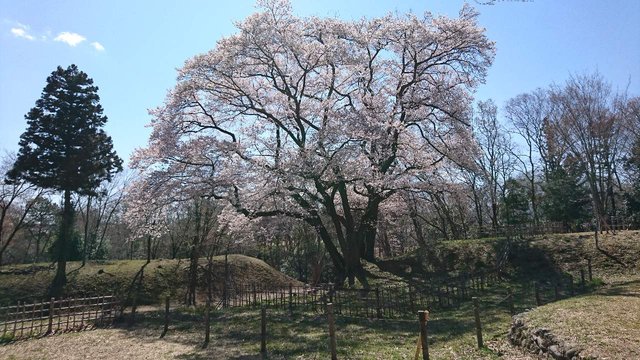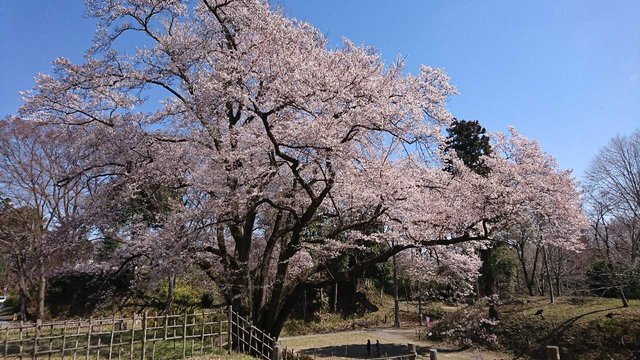 This area is a mountain where there are not so many people, so the people who visit will spend the best time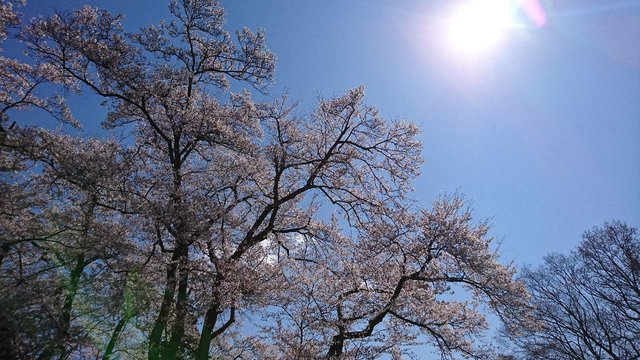 Really beautiful Sakura…I was really happy to see this Sakura😊
And I went to eat soba again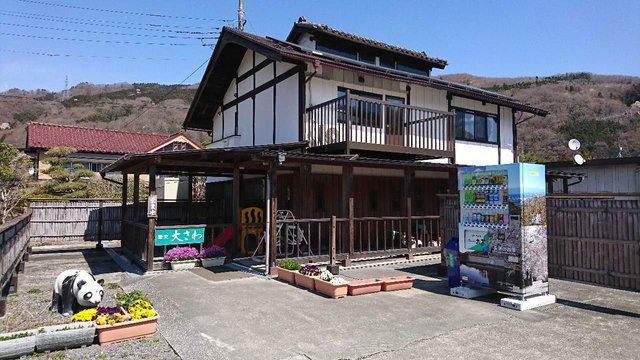 This soba is a very very rare soba using only the soba flour obtained in the surrounding mountains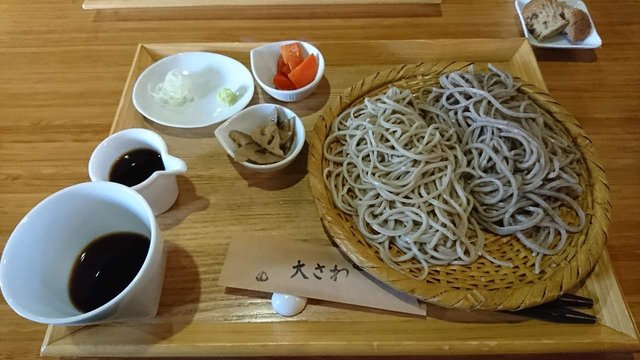 Very fragrant and delicious…awesome!!
If you are interested please visit my other Sakura post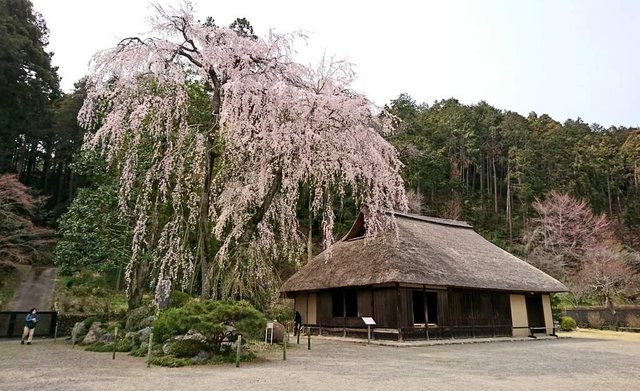 https://partiko.app/@ryo-6414/tt20190404t084312077z
And Sometimes about the -Jingi- "process work"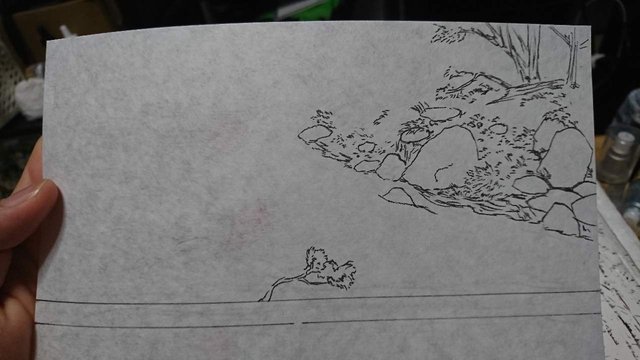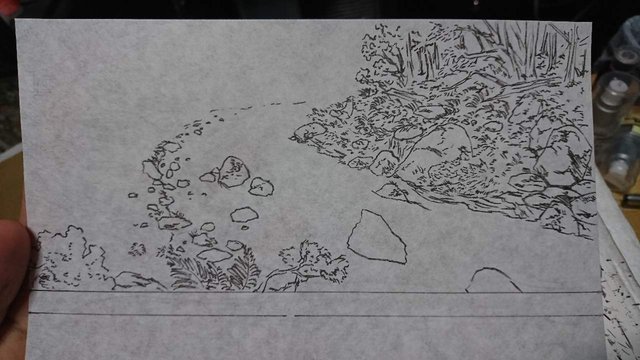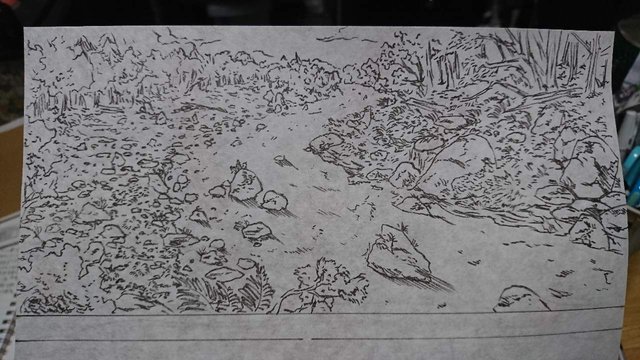 It is a completed page↓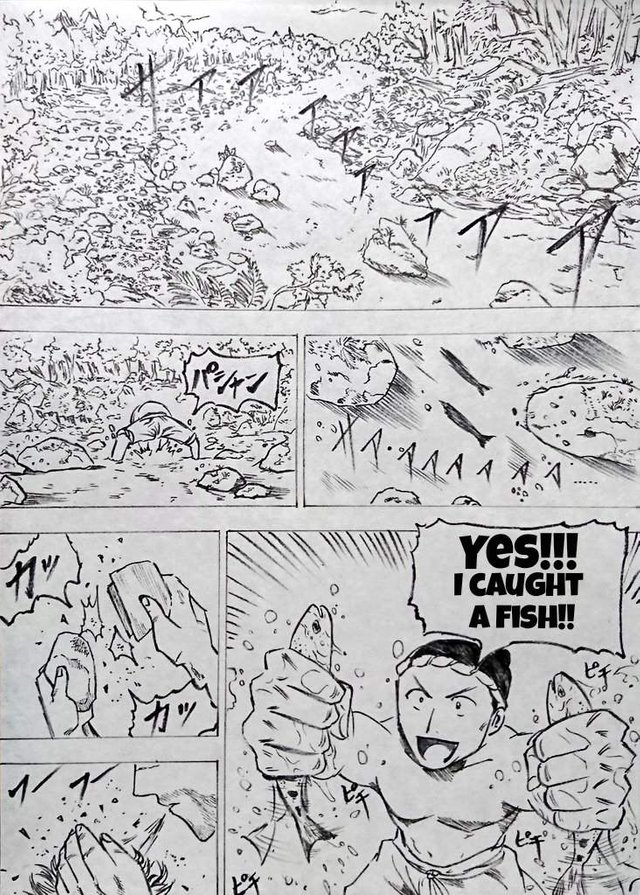 I love nature very much, but I have never drawing "the art of nature"…Because I liked to draw characters like monsters and Dragon balls.
However, a "background" is always required in manga, So I began to draw nature.
Recently work is getting faster.
I would like to further improve the quality of manga.
Thank you for reading!
Arigatou gozaimashita!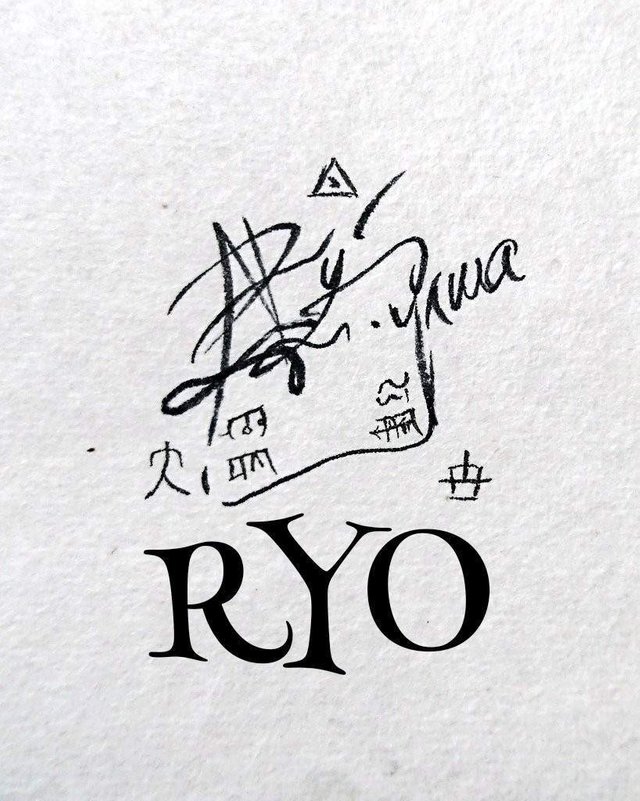 Have not you seen the -Jingi-仁義 series yet?
My Samurai manga -Jingi-仁義 can be seen here!
Chapter 1-2-3
https://partiko.app/@ryo-6414/the-samurai-manga-jingi-chapter-123-tqjpkwtb
Chapter4
https://steemit.com/manga/@ryo-6414/the-samurai-manga-jingi-chapter4-flhko54g
Chapter5
https://steemit.com/manga/@ryo-6414/the-samurai-manga-jingi-chapter5-howrz8l1
Chapter6
https://steemit.com/manga/@ryo-6414/the-samurai-manga-jingi-chapter6-j8jvv6db
Chapter7
https://partiko.app/@ryo-6414/the-samurai-manga-jingi-chapter7-grqawewf
Chapter8
https://partiko.app/@ryo-6414/the-samurai-manga-jingi-chapter8-ttoreio0
Chapter9
https://partiko.app/@ryo-6414/the-samurai-manga-jingi-chapter9-hsqg1hln
Chapter10
https://partiko.app/@ryo-6414/the-samurai-manga-jingi-chapter10-ndtrvpio
Chapter11
https://partiko.app/@ryo-6414/the-samurai-manga-jingi-chapter11-u1uou8kh
Chapter12
https://partiko.app/@ryo-6414/the-samurai-manga-jingi-chapter12-amvjv9zp
Chapter13
https://partiko.app/@ryo-6414/the-samurai-manga-jingi-chapter13-bmpvkucw
Chapter14
https://partiko.app/@ryo-6414/the-samurai-manga-jingi-chapter14-ei5ga7kk
All my mangas drawn in "Washi(和紙)"
It is a traditional Japanese paper made from 1300 years ago.
This is my Washi of post↓
https://steemit.com/traditional/@ryo-6414/washi-is-process-work-dlm5nqgq


---
A rare Sakura grown from 12 branches 18 meters high

This is posted on trips.teem