Tribesteemup Curation Trail Ran As An Orwellian Government- Kennys Kitchen.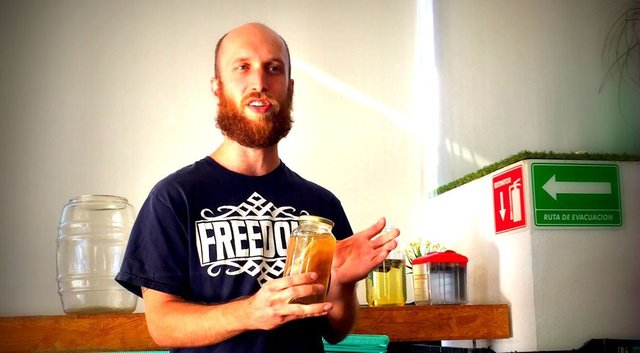 So a few years back I was included into this trail as my content was deemed worthy enough. I also really bought into the idea as I thought it was a wonderful way of supporting content creators that stand for freedom of expression against the current Orwellian system we exist in. I joined the trail and for 2 years have been contributing part of my crypto to EVERY single post that Tribesteemup members contribute. Give and take I thought, what a lovely symbiosis. How wrong I was!
Now, I know this might sound bitter and maybe it is a little, but let me assure you I am really not going to miss the $5 a post I made from my content. I post a couple of times a week so its hardly paying the bills!
What I am upset with ,however, is that this community, and in particular Kennys Kitchen (who runs the curation) paints itself as this freedom loving anarchist type group when it is run like a tyrannical government!
Long story short I made the HUGE mistake, at least in Kenny Kitchens eyes, of changing from a vegan diet as I got sick and started to lose my memory. It is a long story but you can see the video below if you want to go into the whys and what for's
This is a guy I had heard nothing from in 2 years UNTIL I went against the vegan religion and his own beliefs. He even went as far as to make the following response video which is full of misquotations and couldn't even be bothered to set it up as a proper review video. He also shows no compassion for the fact I was suffering on this diet, a typical anti human militant vegan response.
He then sends me an email that suddenly ALL my content is now questionable and that I shouldn't be doing this or that. I shouldn't link in my website into posts where all my other work is (even though others do). I shouldn't be re uploading content (even though he reuploaded the above video from YouTube to DTube!) ALL because I changed my diet and he doesn't agree with some of my content.
Steemit, and this group in particular typifies what it REALLY is. You are ok as long as you post and agree with everyone else to get that precious upvote! It doesn't promote free speech at all, its just an echo chamber of people sucking up to each other begging to be upvoted.
It is ANTI FREEDOM and so is Kenny himself. Behaving like a dictator whilst putting out the persona that he is freedom loving. Everyone bootlicking him because they want to stay in the Tribe. Full of fakeness. So people in Tribesteemup if you want to stay in the club DON"T tell Kenny you eat meat and if you do keep it to yourself! Don't change your diet and only post things that he agrees with!
As I say financially this means nothing to me, I just call bullshit where I see it, and throwing out people because they don't eat the same food as you is against everything that you and people in the freedom loving community SAY they stand for.