I don't say coincidence, I say it's meant to be.


Before I go to the details, it's important to define the word acquaintance first. From Wordnik, it's defined as below:


I had a lot of acquaintances from the time I was a child and still even today. It's something that was pointed out to me harshly when I moved to the United States. Because those acquaintances are non-existent now.
Parallel it to Steemit, I have 526 followers. But most of them are dead, inactive or bot accounts LOL. But a few of them are wonderful friends.
I am grateful for great friendships
I just found @tribesteemup's Discord server today and had a lot of catching up to do. I was adopted into this community of beautiful people. I don't know who made it happen but I'm very thankful for the blessing.
What is community empowerment? Why is it so important? How do we find ways to achieve it?
Community Empowerment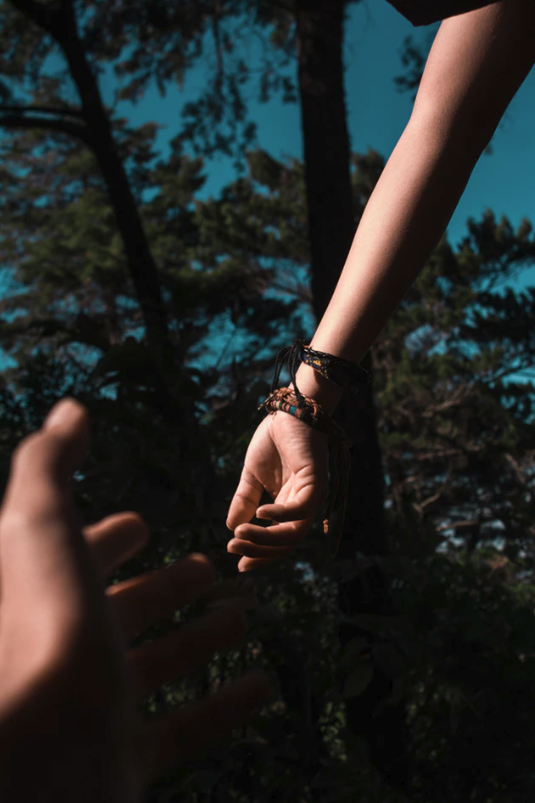 https://unsplash.com/photos/gyIfTI85bbQ
Personally, it is sharing my experiences with everybody. Loving everyone who crosses my path. I cannot force my way in to anyone's life, I can only give you a little piece of me and it's up to you to take it and run with it. If you need help and I can, I will.
TribeSteemUp is such a community and if you happen to have time to get to know us, here is a primer.
We're a community who encourages everyone we come across. Our posts are about any of these topics:


| Anarchy | Non-Violence | Philosophy | Veganism | Mindfulness |
| Community Empowerment | Love | Original Music | Esotericism |
| Healthy Recipes | Psychedelics | Truth | Permaculture |

Why Is Community Empowerment Important?
A simple act of kindness is contagious, it has a domino effect. It will eventually find its way back to you and it goes around again.
Giving your energy to the community doesn't go to waste. It will take time, but you will find like-minded individuals who you can click with and they become your friends. It happened to me, it will happen to you.
Friends are hard to come by and once you find a friend it's as rare as diamonds. But so far, we hit jackpot in Steemit - of all places.
Ways to Achieve Community Empowerment - Sharing our Values
I'm going to highlight a handful of people we support and the only way I can help is spreading awareness that YES, these people DO exist.
Word of mouth is a powerful thing just like what the Scripture says:
Proverbs 18:21 Death and life are in the power of the tongue: and they that love it shall eat the fruit thereof.
Head on to their posts, if you align with who they are, great! Engage and comment. If not, then let me know what your values are, I might have a few more I can share. OR better yet, look up @tribesteemup's followed list.
@canadianrenegade - A couple from Canada who are red-pilled and are great friends to our family. They encouraged us to stay in Steemit when we were ready to quit and we have come a long way with their friendship and support. We are grateful for them.
@goldendawne- She's an impressive lady who is tirelessly curating great quality posts. Our family is homesteading and she has lots of homesteaders she is promoting. Again, impressive, what more can I say. I go to her posts and branch out from there and find more people to connect with, learn from and share with.
@trucklife-family and @solarsupermama - They are part of SteemitMamas which I support as well. They're great mamas and I enjoy reading our messages. They are very understanding as I already mentioned in our mama server that I have a 7-month old so I'll be in and out of the server. Mamas, thank you for supporting mamas.
@johnvibes and @v4vapid - Our family supports these gentlemen. There's nothing like truth to slap you in the face. And once you go down that path, there's no turning back. These guys are over the top promoting truth in this platform.
Ways to Achieve Community Empowerment - Walk the Talk
We support the organic/biodynamic initiatives. Bottomline, we support health. We spend our money on organic food and clothing - though hard and expensive it may be. On top of this, we grow what we can organically in our homestead.
It hurts our budget to have an organic diet. We just can't seem to bear it when we're doling out our money to the commercial agribusiness. So we spend it now on us, in the long run, we're investing in our health.
In relation to Steemit, we have invested our time and efforts in this platform. As we encounter spammers, scammers, and abusers and if it's in our power to stop the abuse, we flag them or if not, contact steemflagrewards or steemcleaners.
It's no different than when we're walking outside and finding trash, we pick it up and throw it in the garbage.
Always, when we really look into all the blessings we have, no matter how small or simple we think it is


Please accept this gratitude challenge
Thanks to @homesteadinmama and @canadianrenegade for the nomination.
The rules:
Write a post about something you have to be positive about today - this could be anything from being thankful for your current situation, someone being nice to you, being thankful for your friends and family, or even being thankful for the opportunity you have been given here on Steemit - just keep it positive :)
Do this for 7 days in a row if you get nominated.
Mention three people who should do this on each day.
Tag it with #7daypositivitychallenge and include these rules at the bottom of your post Include a picture of something positive (related to your story if possible.)
Tip: You need to put the # in front of 7daypositivitychallenge or it will not let you use the tag in Steemit.
Join us!