Today marks 250 days since this CommUnity Abundance Generator was created & launched by @kennyskitchen, to help support a growing community of conscious, philosophically-aligned, world-changing content creators.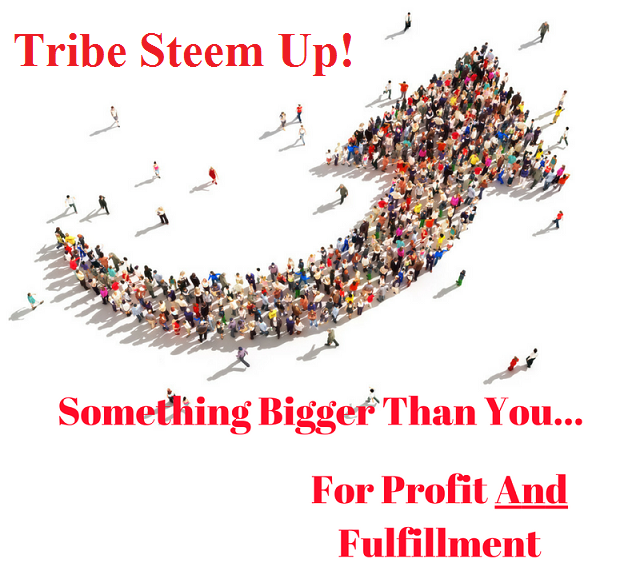 @TribeSteemUp is a collective voting bot, created to support content & content creators focused on making the world a more peaceful & free place. Most of my role in this steem-ciety is simply to curate, to help the Steem block-chain recognize & reward the value of great content. My programmed focus is on high-quality content, from under-recognized content creators, and more specifically on those who create content related to:
| Anarchy | Non-Violence | Philosophy | Veganism | Mindfulness |
| Community Empowerment | Love | Original Music | Esotericism |
| Healthy Recipes | Psychedelics | Truth | Permaculture |
The list of creators started off relatively small last summer, all people that @kennyskitchen knew personally, and has since expanded based on recommendations from within the growing community, new members of the Tribe joining Steemit, and new Steemit creators who are in alignment being discovered.
Everyone who is added to the list gets an 11% vote automatically, and those who invest in the project get a higher vote %, based on a tiered system. Everyone who has invested in the @TribeSteemUp account gets a split of the curation rewards, equal to their portion of the total investment (after a 10 week vesting period).

Some Statistics about the Project
28,042.477 total SteemPower accumulated
28 people have invested SteemPower in the account
More than 100 accounts are on the list & receiving up-votes
37 up-votes in the last 24 hours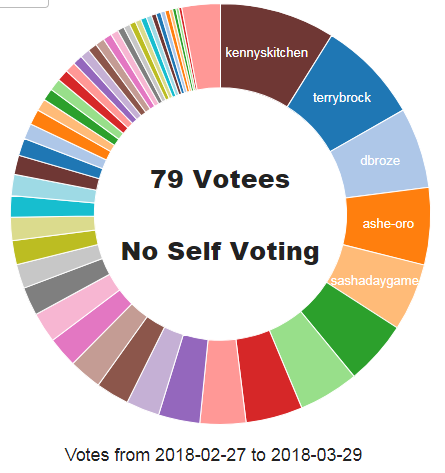 Below you will find a list of all the creators who are currently part of @TribeSteemUp, please take some time to go through them and follow any who you align with :-)
This is a private collective, if you are interested in joining, and feel like your content is in alignment with our project, please contact @kennyskitchen on Steemit.chat or kennyskitchen#9057 on Discord.
If you are already on the list of creators, but would like to invest in order to increase the votes you receive, as well as supporting the rest of the community more, and earning dividends from our curation, simply send STEEM/SBD or delegate SteemPower to @tribesteemup, and let Kenny know so he can record it.
The New & Exciting Way to Support The Tribe
As of yesterday, @TribeSteemUp now has it's own curation trail. What this means, is that by going to https://steemauto.com/dash.php?i=1&trail=tribesteemup, and signing up with @steemauto, you can set your account to copy @tribesteemup's votes, meaning that you will be supporting the entire community.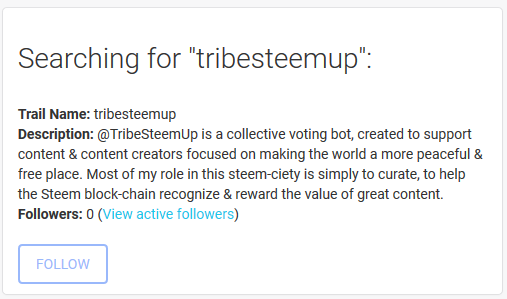 For a full breakdown of how to use SteemAuto and how to join the curation trail, check out @kennyskitchen's newest "2 minute Steemit Tip" about exactly that! The more people that join the curation trail, the more support everyone in the Tribe receives, and the more exposure their content gets.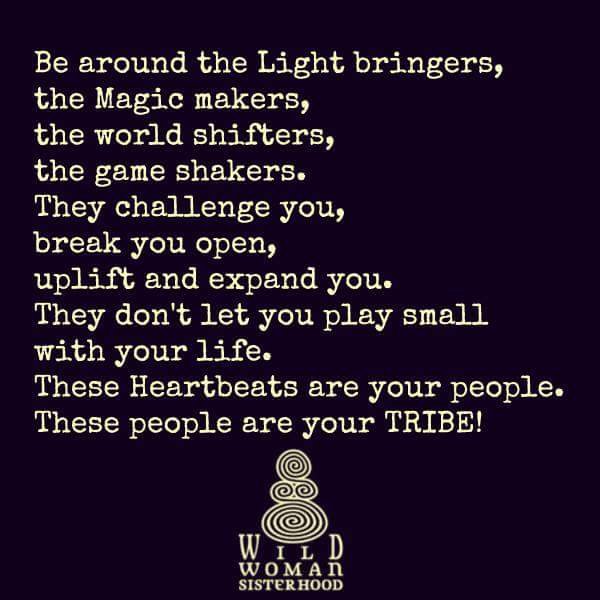 (Image Source)
The Current List of Supported Creators
| @adamkokesh | @aggroed | @alchemage | @alexstacy |
| @amvanaken | @andybabbmusic | @antimedia | @artoftheanimal |
| @ashe-oro | @audioalchemy | @brooklynwildfire| @bruceb |
| @bryandivisions | @bryanj4 | @burntmd | @cantohondo |
| @captainmouse | @careywedler | @catherinebleish | @chireya |
| @churdtzu | @colinhoward | @consciousangel7 | @copperchildren |
| @corbettreport | @cryptoshow |@csmedia | @dannyquest |
| @dbroze | @doitvoluntarily | @dragonanarchist | @earthpermit |
| @elamental | @elissahawke | @emancipatedhuman | @encryptdcouple |
| @erikaharris | @fepic | @firstwords | @ftlian |
| @gaiaexperiment | @geliquasjourney | @gentlesouljah | @haileyscomet |
| @hempress | @homestead-guru | @innerverse | @inspirewithwords |
| @jeffberwick | @johnnyhurley | @johnvibes | @joycamp-benny |
| @juansgalt | @justinpedini |
| @kafkanarchy84 | @kennyskitchen | @kerrismiles | @lallyiam |
| @larkenrose | @laurenrumpler | @layl | @lesliestarrohara |
| @lpfaust | @lily-da-vine | @lukewearechange | @lukestokes |
| @lydiasprouts | @maceytomlin | @mckeever | @mckenzie259 |
| @mearone | @medicineinmotion | @mickeybeaves | @mikeonfire |
| @miningio | @mountainwashere | @mscleverclocks | @mwolfe13 |
| @mygateway | @news2share | @paradise-paradox | @parislatka |
| @phoenyx | @pitstop | @pomperipossa | @purplepencilgirl |
| @rainbowlightning | @ricarose | @riceowladam | @rossulbricht |
| @rydia | @sacredheretic | @sarahkl | @sashadaygame |
| @sbedwards | @scottermonkey | @scottiemac | @slickwilly |
| @sovereignalien | @sovereignbtc | @spark | @starwatermagick |
| @sterlinluxan | @stevenlytle | @tatianamoroz | @teamsteem |
| @tecav | @terrybrock | @teryani | @thebookworm |
| @thepatrick | @thora-toft | @treaphort | @truniversal |
| @uoslavery | @wearechange-co | @xerephine |