More rambling on some of the niche tribes: SPORTS, CCC, STEM, LEO, PORN, and DEC.
I'm getting asked questions on the Tribes daily at present and even though I spend oooh, about 16 hours a day around and about Steem, I don't have all the answers - recent observations I can do though. I've tagged #steemleo but will refrain from spamming the other niche tags, today anyway.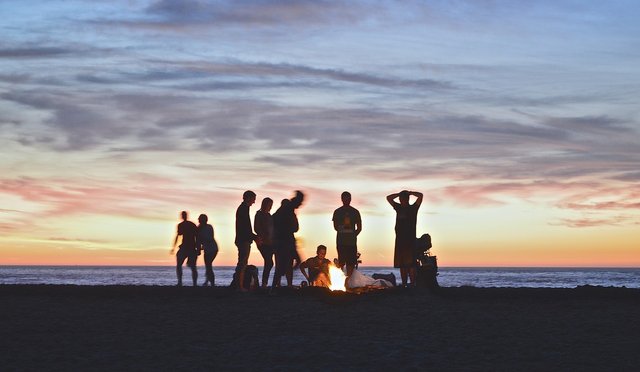 pixabay
---
sportstalksocial : SPORTS
This is the tribe I've probably spent the most time producing content for in the past month, averaging 5/6 posts a week on top of a post from this account. I may come across as a beer drinking hobo, but I did used to play a fair amount of sports, and will watch just about any live sporting event, even Curling.
Curling is a sport in which players slide stones on a sheet of ice towards a target area which is segmented into four concentric circles.
Yeah, and skate along in front of the stone with a brush to smooth the ice if the short looks short. Electrifying stuff!
Anyway, the SPORTS token... is still in my opinion inflated at .00180, and that's after a month of being multiples of this price. Issues at the beginning of the tribe are part of the reason this is the case and the changes saved the community from suffering collapse before it had really played a shot.
There are still a lot of tokens, billions in fact, giving Sports Talk Social a current market cap of $34,490,283 - about half the market cap of STEEM. Reduce that by 50 times and we are at PAL level - that seems a bit more realistic to me.
Recently, SPORTS offered up a promotional service, and initially started paying the Steem Power delegates in SPORTS. Whilst the vote that this service offers isn't large enough to have a say on the Trending pages, it has upset a few people, and had some influence on token price - The largest delegator chose not to stake a single sports and sent their earnings to the market.
However, in the past 24 hours, the rules have been changed (upsetting some and pleasing others) so that the payouts are 100% staked/vested and this is reduced the number of SPORTS hitting the market. SPORTS also offer a human pregnancy length power-down of 9 months, again pleasing some and frustrating others.
Personally, I'm happy writing about sports and occasionally posting an Actifit report (Actifit are partnered up and have a stake in SPORTS to reward Actifitters) every so often, but I don't think I could recommend buying a stake right now, even though I paid 3/4 times the current market rate.
---
creativecoin - CCC
Is probably my favorite place on Steem to curate content at present. Many of the people I've been following for a while now are using the tag 'creativecoin' and finding themselves on the Trending page. As far as I am aware, there is no promotional service, but there is a manual curation team with decent stake's browsing content.
The New page is fairly busy compared to some tribes (Saturday night is quiet though) and so there could be a chance that decent work is missed - although nothing like the same chance as when viewing steemit.com's New feed.
Art, photography, music, video, creative writing, entertainment, making stuff, (code doesn't count for some reason..), etc, isn't really my thing, but I do like a look and have almost 15000 CCC staked at present. Again, I couldn't suggest wading into CCC tokens right now with any confidence as the general trend is down with regards to price, but it's a nice place to curate as there is some shiny stuff to look at.
---
stemgeeks : STEM
Is probably the strictest tribe with regards to content moderation, and I have to agree with their recent update which includes:
Maintaining strong moderation to keep content on topic will result in the best experience for those who spend the time creating good quality STEM-related content.
This could relate, although not entirely, to the fact that there isn't much content appearing in New at present - 2 posts in the past hour or so, but it's also fair to say that Stem (Science, Technology, Engineering, Math) content is quite niche, and can sometimes take a while to put together.
What I do like is that there is some organic content appearing - the 'stem' tag isn't the only word being looked for in the tags, and actually, this content is frequently pretty good, perhaps because folks are just writing about what they know, and not fishing for some STEM tokens? What would be cool is if they could on-board a bunch of schools and college students to present their 'how to to make a...' project, I'd be happy curating that sort of work and think the tribe could do well from something like that.
Token supply is pretty low at STEM, and along with the strict moderation I think it is an interesting project. I do own some STEM, and the only thing putting me off buying more at present is the low post turnout. If that changes and quality remains decent, I think stemgeeks could be one to watch.
---
steemleo - LEO
Is partly doing what I think steemit.com wants to be - the homepage for investment and crypto related news. In steemit.com's current format (how long til communities?), it's not happening there, and because much of the wider community have an obvious interest in finances, there is a lot of content appearing on this tribe.
I think it's reasonably fair to say they are reasonably hands-off with content moderation, although your stunning sunset photo is unlikely to be curated by any of the larger stakeholders. Will I get away with this post because I'm touching on tokens and giving a lightweight investment opinion, maybe :)
As with many tokens, the price as slipped in recent weeks but I do think the tribe is onto something with their very popular niche subject area. Again, I wouldn't say LEO is a strong buy, but I am staking pretty much everything I earn.
---
dporn - PORN
It seems logical to finish with porn... but I've got one more niche token to go after this. Following the airdrop, PORN was sold off pretty heavily. 500 tokens at .3/.4 STEEM was pretty generous compared to other drops and as porn is not everyone's thing, I'm guessing a number of people also offloaded due to lack of interest.
I did stake my tokens, and doubled up at a reasonable price compared to the current market, but I have to be honest and say the content is pretty rough at present - If you like looking at photos of people splaying their ass cheeks, then this is your tribe.
Ten million tokens though, this is the thing, and porn is apparently big business - Supply is low, potential is, err, huge. My VP here is often at 100%, and so I'm likely not earning good curation (anyone got a tool to monitor tribe curation?), and so it could just be better to plot a target price and buy a chunk if you think there is potential in this arena.
---
Dark Energy Crystals - Splinterlands/Steemmonsters - DEC
Last one, and the first one I'm going to suggest holding a few of - even if you don't play the game. From what I've seen, and I've not got charts to show you sadly, DEC has been steadily rising for months now. This in-game tokens has a variety of burn cases or sinks, like potions, and more recently, the introduction of Guilds.
If you don't play the game the above wont mean too much, but the variety of methods to reduce token supply which benefit the player, their guild, and the community as a whole is what has me interested. I recently purchased DEC as a hedge against STEEM, and it's working out OK thus far. (I also bought SBD for the same reason and that isn't going to plan just yet!).
DEC is my weak buy (and therefore strongest call) of all the tokens I've mentioned, but as Taraz has written at least 5 times this evening:
This is the internet, your decisions are your own.
---
Oh, and some links for tribe stuff I have found useful:
http://scot.today/
Market and holder information with a day chart (week/month/year would be awesome, thanks!)
https://eonwarped.github.io/steem/sk/main.html
Manage vote weight of tribe token and lots of other stuff here
https://economicstudio.github.io/vp/?a=YOUR_ACCOUNT&t=TOKEN
Set up auto-claim of tribe tokens and manage vote weight
https://steem.tools/steemengine/delegations.php
Steem Engine delegation viewer
https://steem.tools/steemengine/markets.php
Another market viewer - find out who's listed a token .0000001 cheaper than you and troll them on discord
https://steem-engine.rocks/
Steem Engine block explorer
---
Cheers
Asher