Travel Feed #12: Makarska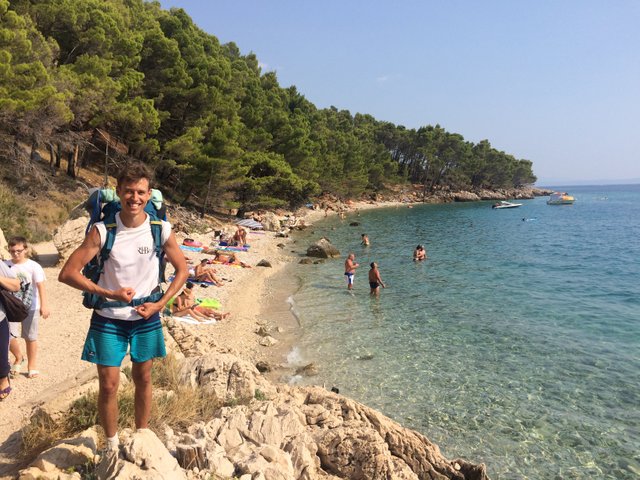 In August 2017, my good pal @danielw and I have spent 8 days in the saddle, traveling the total of 541 km while exploring the wonderful Dalmatia region. The location, briefly described below, is only one of the amazing destinations we have managed to visit during our tour.
Our vision
We are working hard on the knowledge base for travelers from all around the world (especially bikers). We will be delivering content that is both informative and entertaining. That includes (but is not limited to) handy tips on: how to service your bike and what tools to use, what to take with you on your trip, how to find free/cheap accommodation and washing facilities, what to eat during the trip to keep up the pace, where to cross country borders etc.
We are committed to making this our full time jobs and since we are passionate about it, we believe we can build a strong community behind our vision.
If you like to find out more and support us in our mission, you can go to our projects page on Fundition.io and/or check the latest project update.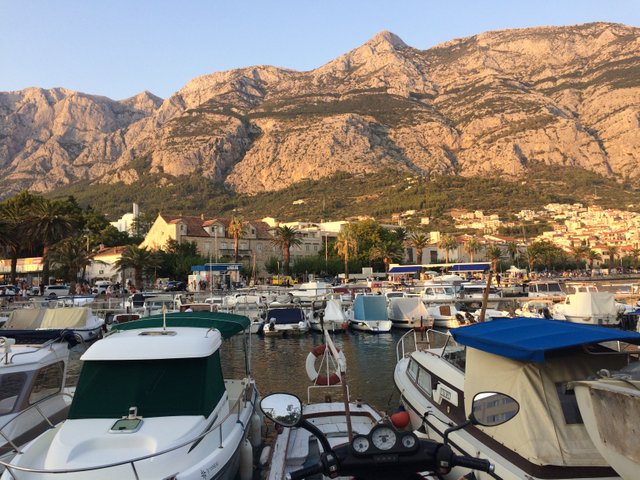 Makarska
Makarska is situated in Central Dalmatia, approximately 60 kilometers from Split and 140 kilometers from Dubrovnik, surrounded by the Biokovo mountain range. It is the biggest summer resort in the whole Croatia.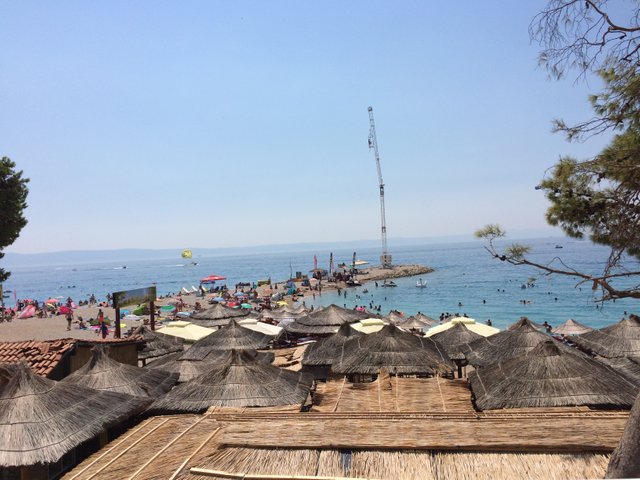 Water activities involve wakeboarding, kitesurfing and riding a watercraft. Due to the fact that Makarska is visited by thousands of tourists every summer these activities are pretty pricey.
Makarska boasts its beautiful beaches, that in my opinion are even better than those we've encountered in Split.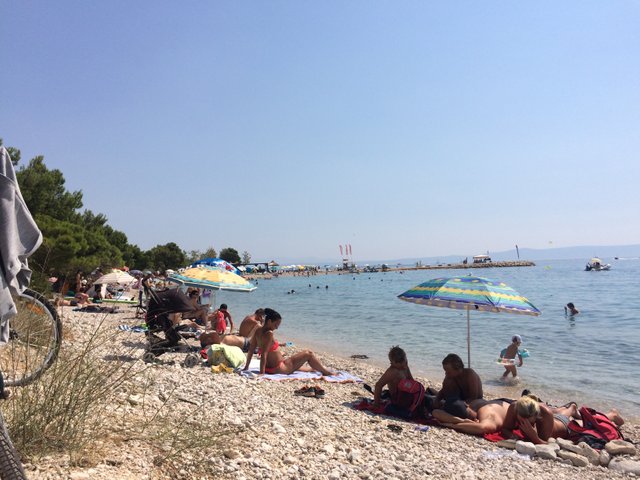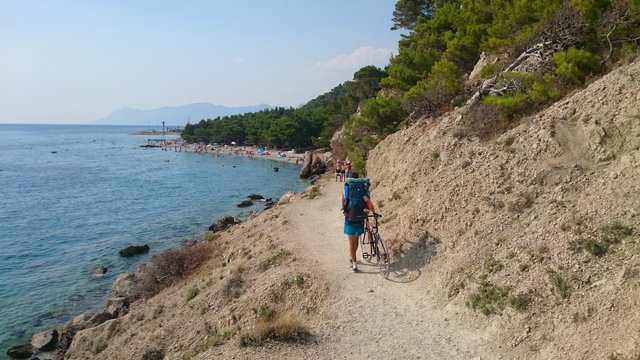 Photo taken by @danielw
I personally recommend going a bit away from the city if you're interested in seeing less of the crowds and more of the rocky views that might take your breath away :)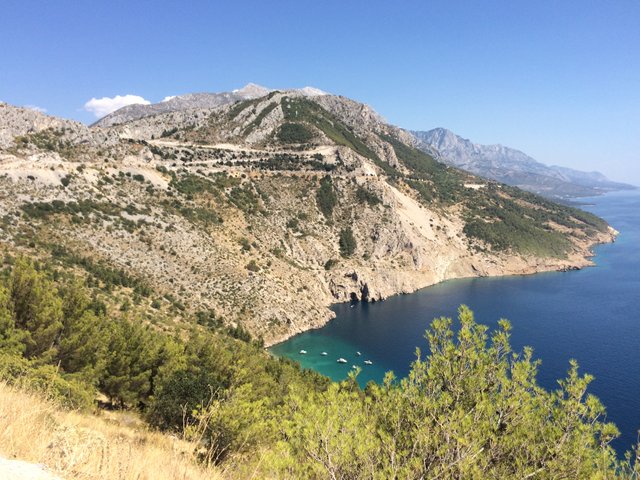 Accommodation
During the two days we've spent in Makarska we pitched our tent in the nearby towns: Tučepi and Podgora. I encourage you to find out more about our experiences (including camping) there by reading my travel feed posts that are linked below :)
Tučepi
Tučepi is a small town located in Makarska Riviera that boasts its beautiful views on the Adriatic Sea, nearby Hvar and Brač islands and Biokovo mountain range. Read more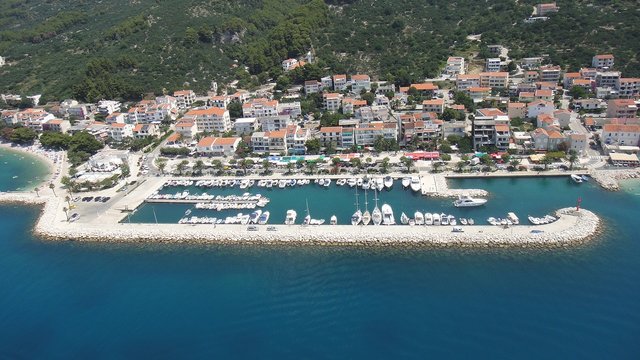 Podgora
Podgora is a town located in Central Dalmatia, surrounded with the Biokovo mountain range, approximately 8 km south from Makarska. By many, it is considered to be one of the most scenic localities in the whole Makarska Riviera. Read more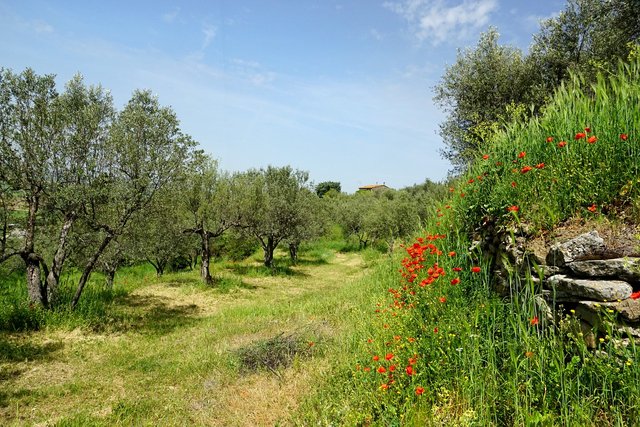 Travel Feed
---