Hi Steemians,
Let's go to Disney Sea in Tokyo today. I've been to Tokyo Disneyland a few times already but this is the first time I've been to Disney Sea. We hired a car and drove to the venue as we thought it would be easier with the kids and when we leave, it will be good for them to rest in the car. The sun was shining and everyone was ready to see Mickey Mouse and his friends.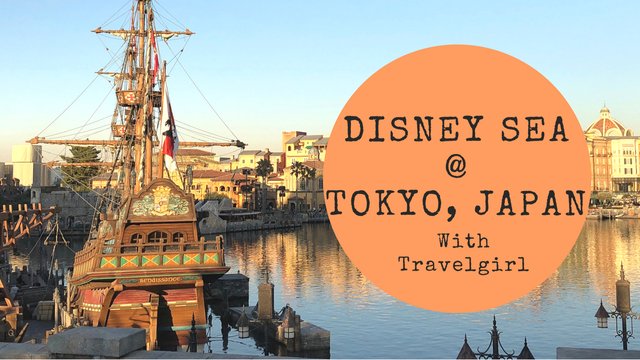 The drive to was pretty smooth and we got there around 45 minutes from our accommodation at Ikebukuro. The roads leading up to the Disney Sea was wide and lined with nice trees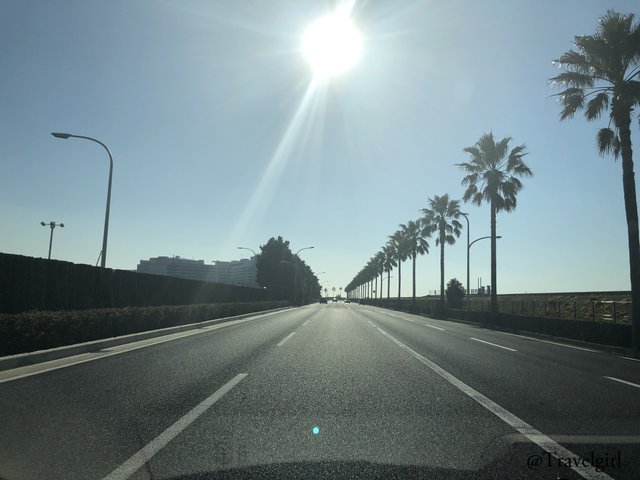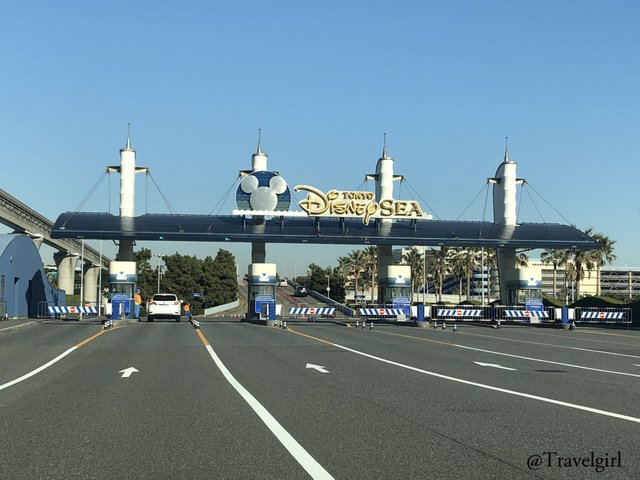 Parking for the day was 2500 yen. As you can see from the map below, there are many floors to the carpark to cater for weekend crowds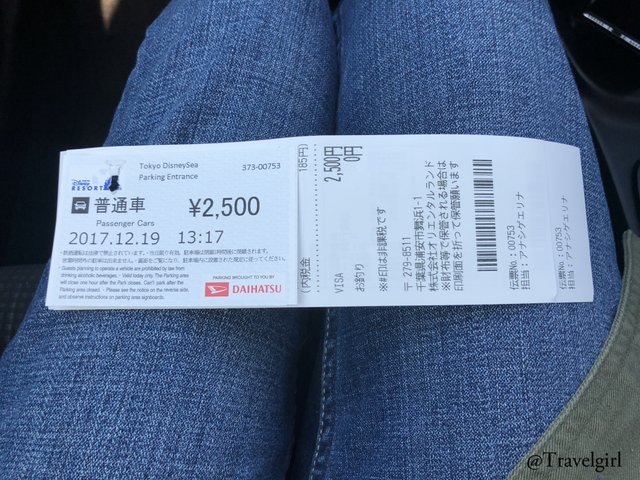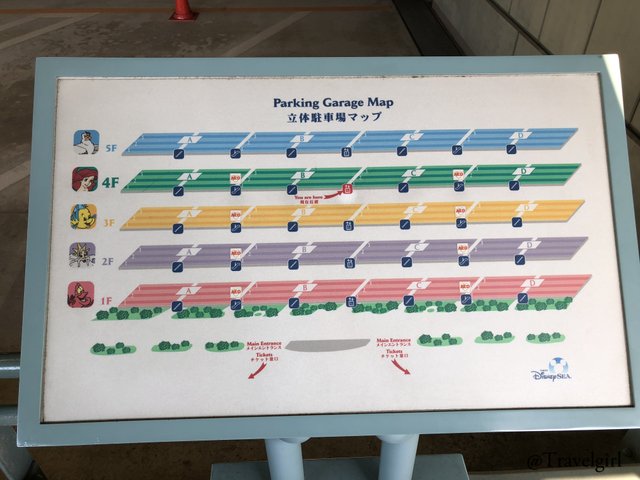 As we got out of the carpark, we saw the Disney monorail train going past. The kids were excited already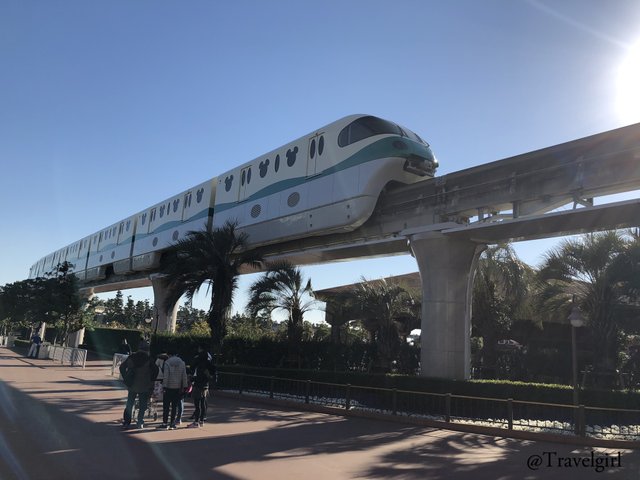 We didn't buy our tickets online so we bought it at the gates.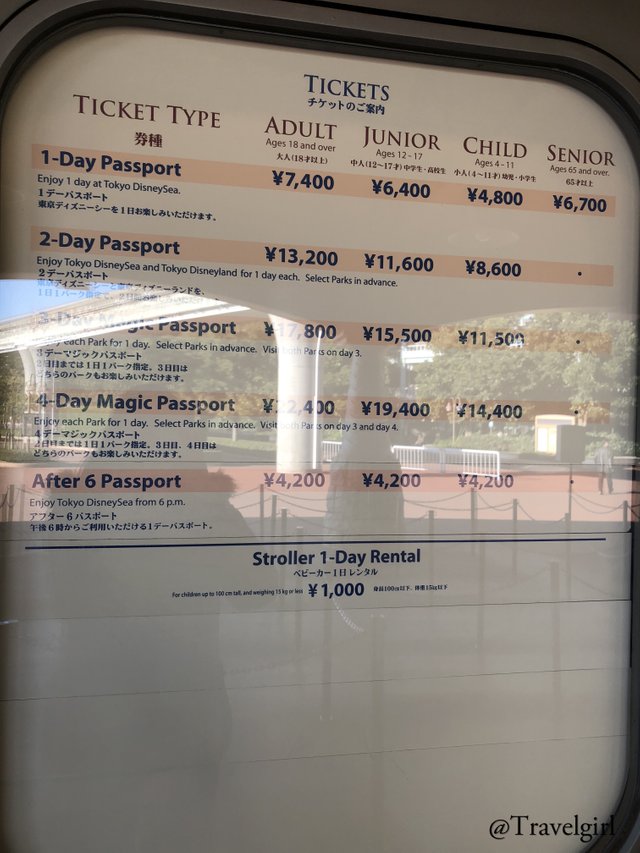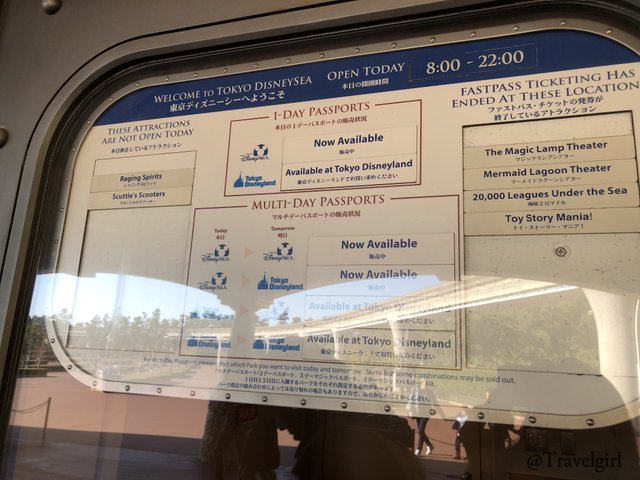 As we walked in, Baby E noticed Australia on the globe!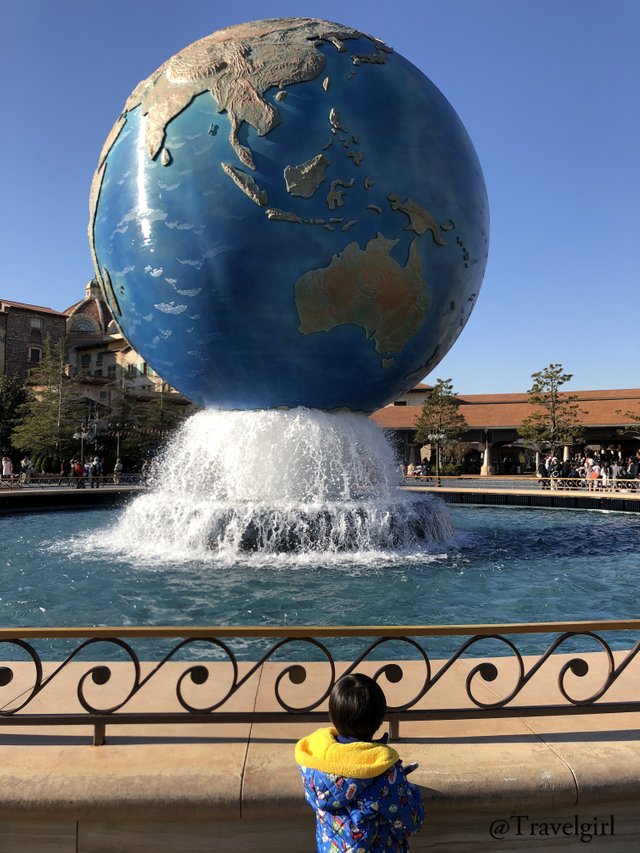 The first thing we saw was a line to take a photo with Mickey Mouse. The line to see Mickey was approximately 45 minutes wait so I stood in line while the boys explored the place a bit. I was given a ticket by the staff with the number of people taking the photo and the date. While I was lining up, I saw many different characters walking past. They were all so cute!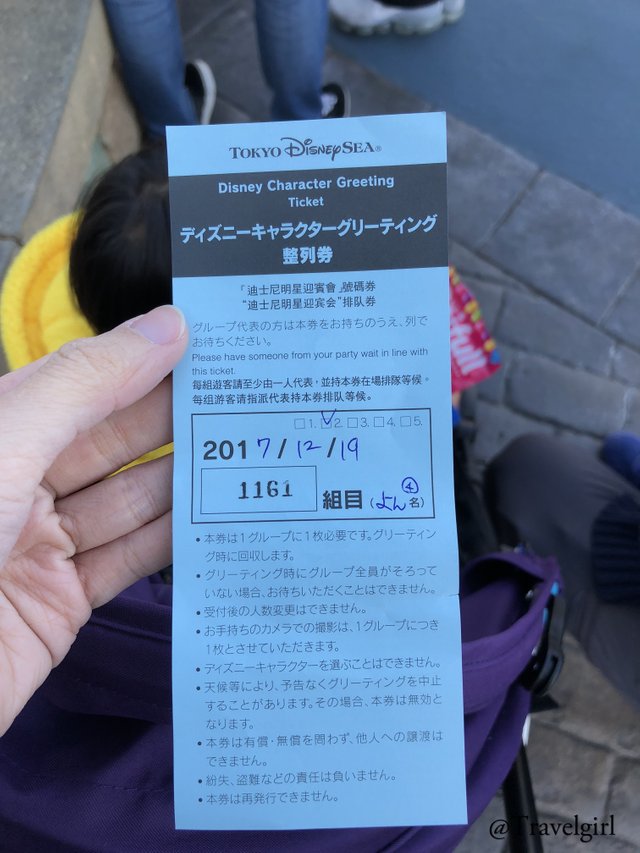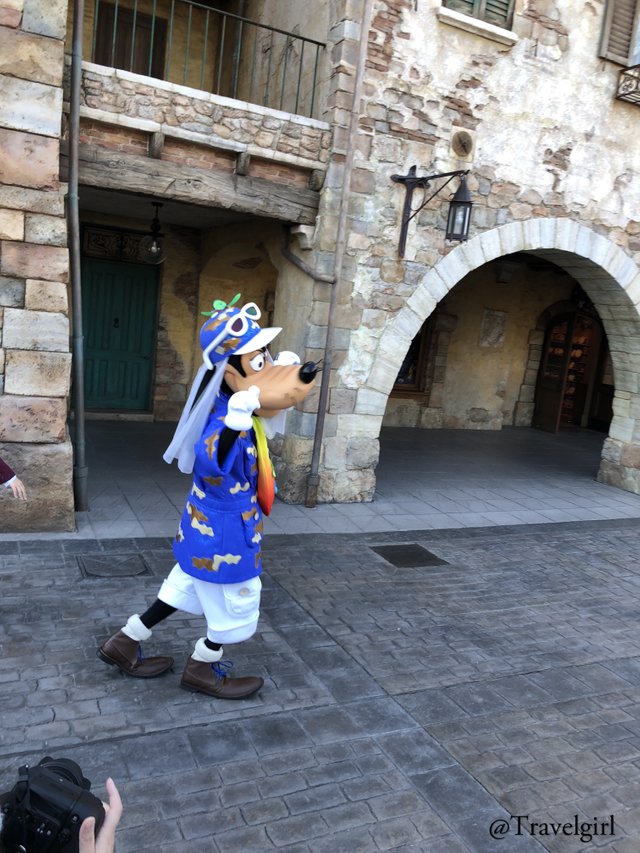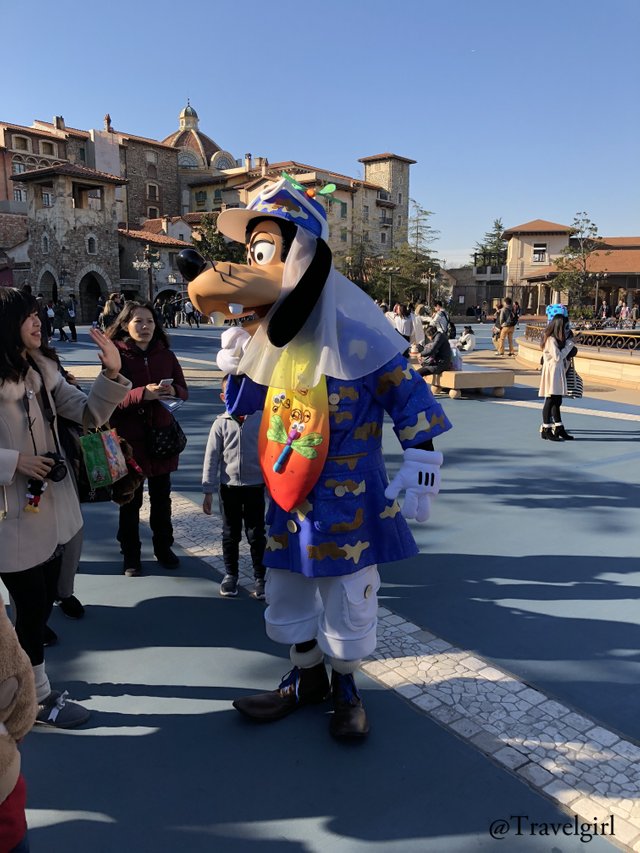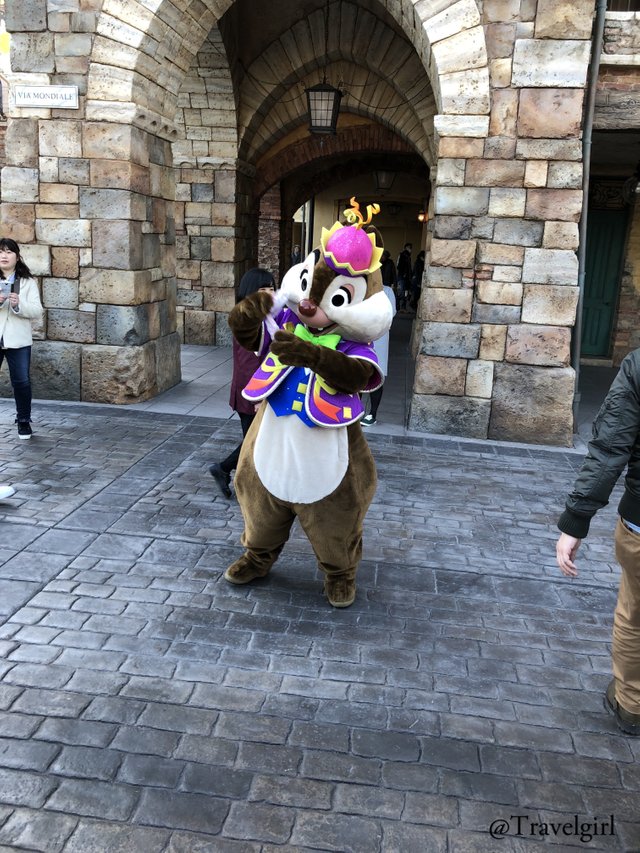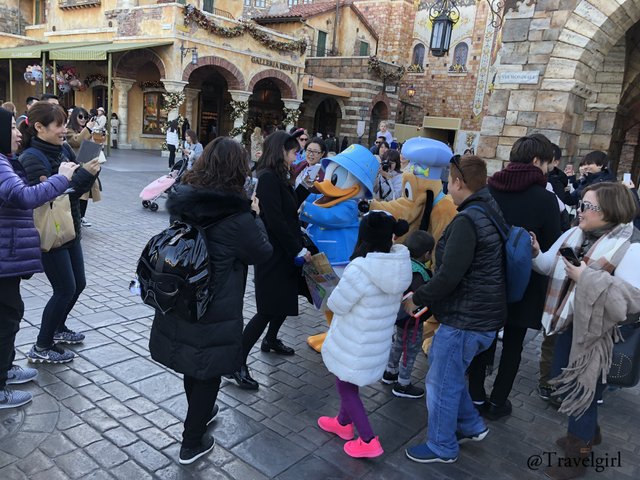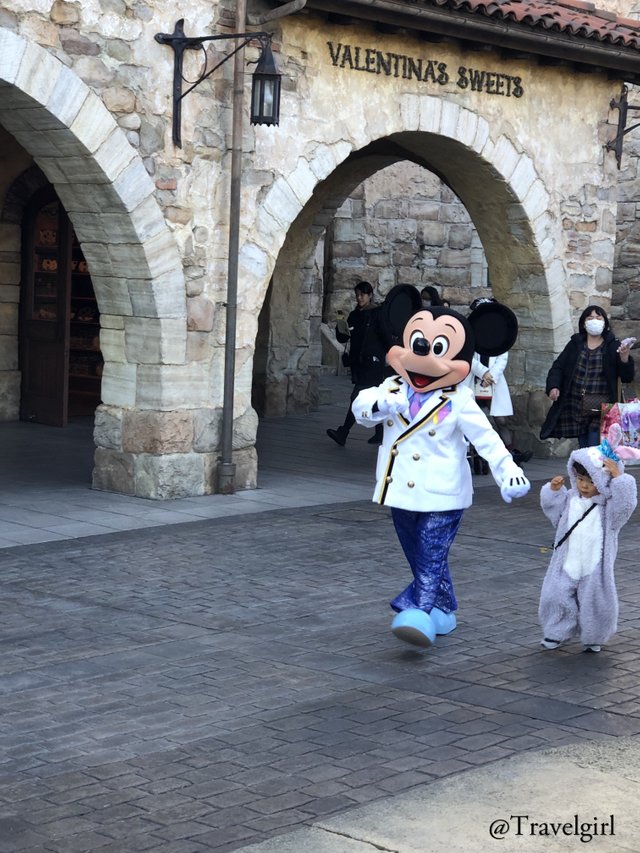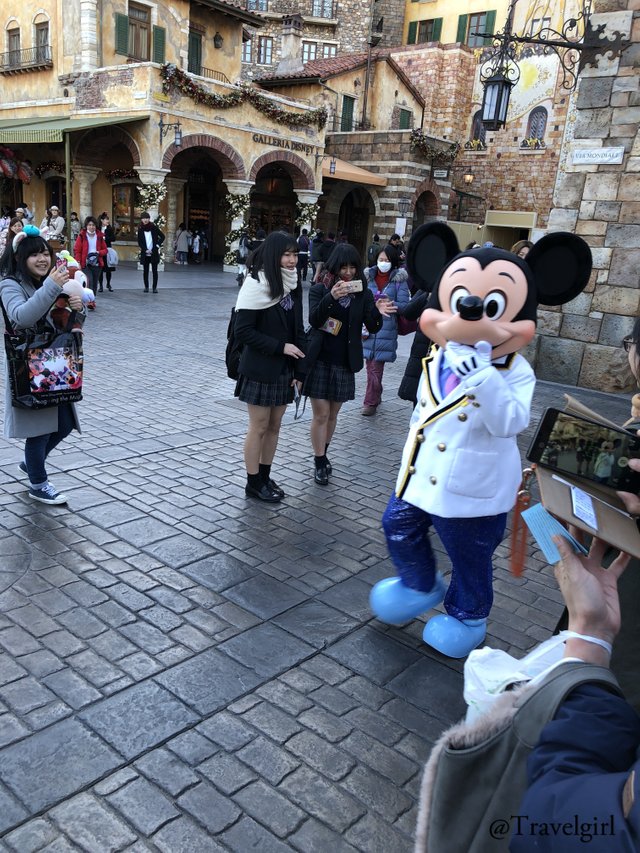 There were many super fans at Disneyland. Just look at this bag - you can tell the guy lining in front of me is a super Disney fan.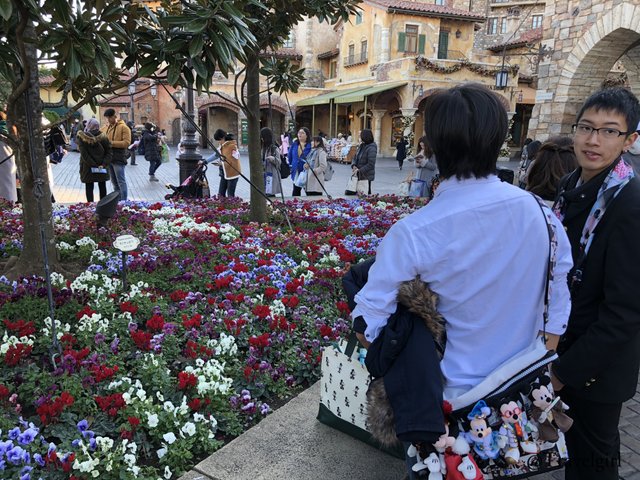 After we took our photo with Mickey, we started heading towards the main section of the park.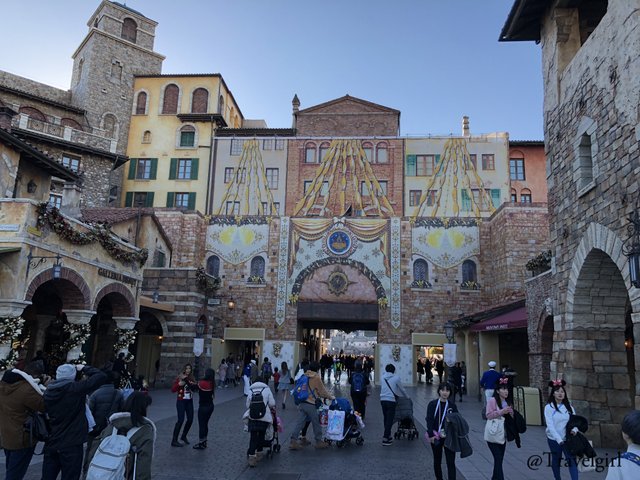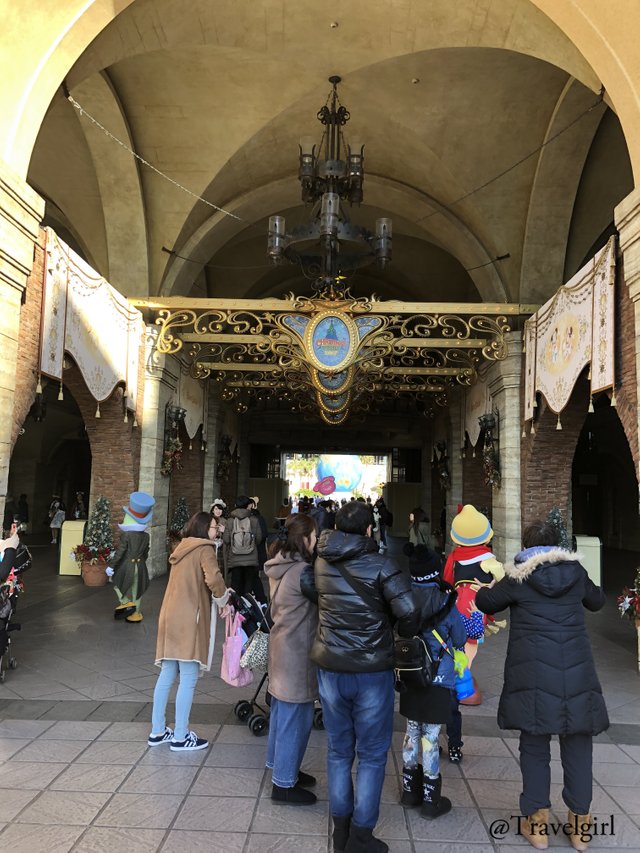 In my next blog, I will take you to other parts of Disney Sea.

大家好,今日想帶大家到日本東京的迪士尼海洋主題公園玩一天.我們從池袋租車開到迪士尼大概要45分鐘左右而路途非常順利很快地已經到迪士尼.迪士尼停車場非常大可想像週末時間整個停車場都會拍滿車.停車場泊車要付2500 yen .我們沒有在網上購買門票所以到迪士尼門口才買.一進去就看見很大的地球.然之後我們見到有一條人龍排隊同米奇老鼠拍照. 工作人員跟我說要大概等45分鐘才見到米奇老鼠,我覺得可以接受所以繼續排隊.然後他給我一張飛,到龍頭的時候要給工作人員才可以拍照.在排隊期間,我看見很多不同迪士尼人物,全部都非常可愛而且看見很多迪士尼忠實粉絲所以氣氛非常好.拍完照之後我們就繼續去參觀整個樂園.明天我們繼續在迪士尼海玩一天.
!steemitworldmap 35.6287167 lat 139.8875538 long d3scr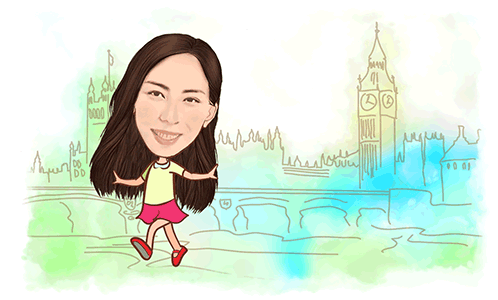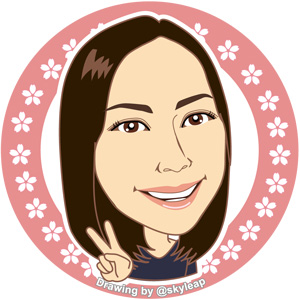 ---
Thanks for reading. If you like my post, please follow, comment and upvote me. There will be more exciting posts & destinations to come.
謝謝你們收看。 請你們繼續跟隨,留言和投我一票 . 我會分享更多遊記和其他有趣的 blog.
All photos & videos are taken by me & co in all my blogs/stories unless quoted. 每張相片和視頻都是我們自己拍的
—
Below are some of my previous posts:
Stunning Views at Radisson Blu @ Fiji
Food Sharing #42 - ChaFing Dish @ Sunshine City, Ikebukuro, Japan
What do you normally have for breakfast?
Massage at Harmony Retreat @ Fiji
Travelgirl Trying Noni Juice @ Fiji
Food Sharing #41 - Yass Korean Restaurant @ Chatswood, Australia
Delicious Crab Meal @ Wyndham Resort, Fiji
Food Sharing #40 - - Obon de Gohan (おぼん de ごはん - Lumine Branch) @ Ikebukuro, Japan
Travelgirl's Diary [18] - Travelgirl 的日記 [18]
Touring Denarau Island on the Bula Bus @ Fiji
Traveling the World #106 (Asia Series) - Asobono Play Center @ Tokyo, Japan (Part 2)
Traveling the World #106 (Asia Series) - Asobono Play Center @ Tokyo, Japan (Part 1)
[Steemit Exclusive Interview] Travelgirl Interviews Bonnie Piesse - Hollywood Actress, Singer & Songwriter
Lets Visit The Sydney Aquarium @ Sydney, Australia
Traveling the World #105 (Asia Series) - Korakuen & Surroundings @ Japan
Food Sharing #39 - Meigetsuanginzatanakaya (明月庵 ぎんざ田中屋) @ Tokyo, Japan @ Japan
Traveling the World #104 (Asia Series) - Japan Air Self-Defense Force @ Hamamatsu, Japan (Part 2)
Travelgirl's Diary [16] - Travelgirl 的日記 [16]
Traveling the World #104 (Asia Series) - Japan Air Self-Defense Force @ Hamamatsu, Japan (Part 1)
Traditional Fiji Performance @ Radisson Blu, Fiji
Food Sharing #37 - Oliver Brown Cafe @ Sydney, Australia
Food Sharing #36 - Viking Lupinus Restaurant (For Breakfast) @ Hamamatsu, Japan
Travelgirl's 1st Anniversary on Steemit (中/ENG)
Food Sharing #35 - Viking Lupinus Restaurant (For Dinner) @ Hamamatsu, Japan
---
Posted from my blog with SteemPress : https://travelgirl.online/2018/07/18/a-fun-day-out-at-disney-sea-tokyo-japan/
---