Travel #35 | The Greatest Waterfall In The World, Guizhou - China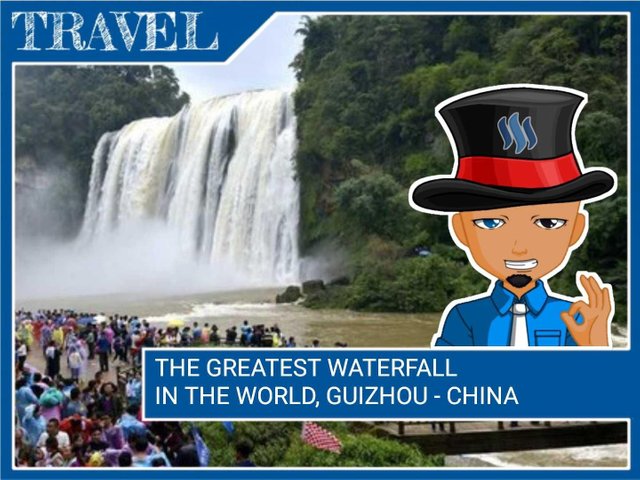 One of the largest waterfalls in the world is Guizhou, China. Being in a national park, this waterfall is struggling to get UNESCO recognition.
This waterfall called Huangguoshu Waterfall. This waterfall is located in Huangguoshu National Park, China.
This waterfall has a width of 83 meters with a height of 67 meters. Huangguoshu name actually refers to a combination of 18 waterfalls that when summed up to 101 meters wide. Then there is also a pool of Rhinoceros Pool which is under the main waterfall.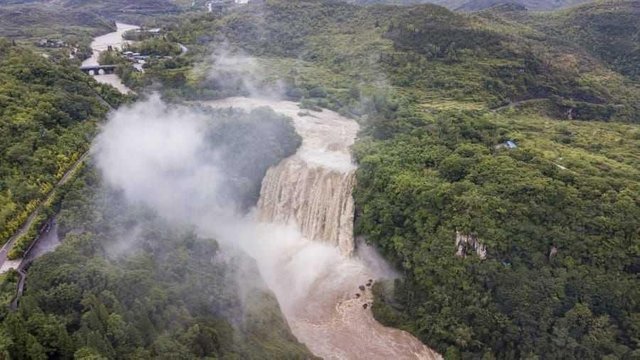 One Of The World's Most Beautiful Waterfall.
To get the best view of this waterfall, traveler must stand in Rhinoceros Pool. Do not worry, here there has been a platform for visitors who want to see the waterfall up close.
In the 1990s Huangguoshu enrolled as a UNESCO World Heritage. But its declaration was rejected due to its poor natural ecology, low forest clearance rate, and many unattractive artificial roads. Over the last two decades the Huangguoshu government is struggling to propose UNESCO's UNESCO World Heritage status for its 2020 nomination.
Now Huangguoshu Waterfall is not only a favorite destination for local tourists. But also the target of foreign travelers from all over the world.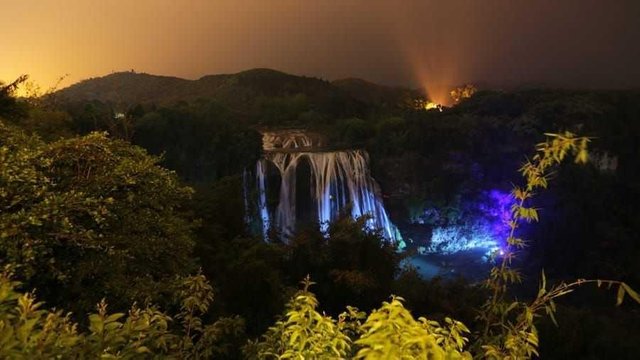 Around The Waterfall, On The Night
Being in the national park area, of course visitors not just enjoy the waterfall. Many beautiful spots that can be explored one of them is Guan Pu Ting. From here you can enjoy the scenery around the main waterfall.
The best time to visit here is during the summer, when the waterfall flows in full. To get into this national park area, the traveler is charged USD 27 Tariff in March-October. While October-February charged USD 24 tariff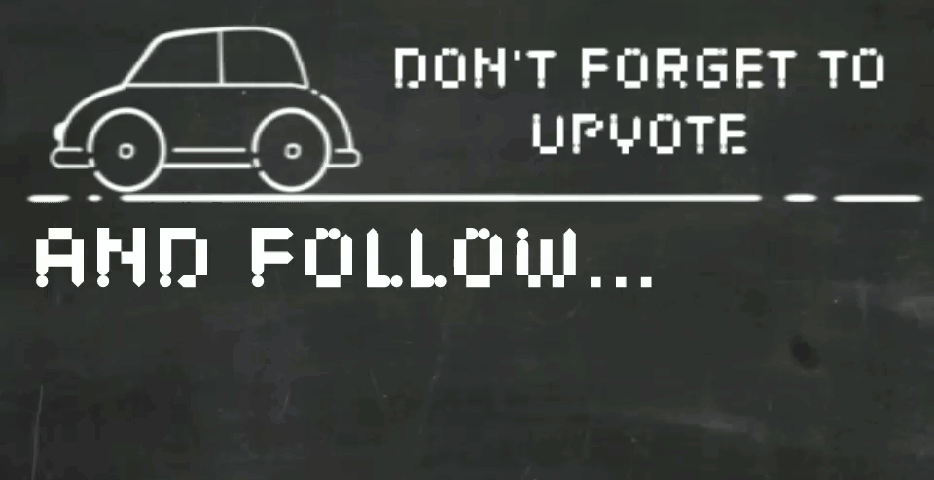 ALL RIGHT RESERVED | TEUKU.REZA | © COPYRIGHT 2017