Travel with me #89 : My return to Taipei and meeting fellow Taiwanese Steemians!
Dear Steemit friends :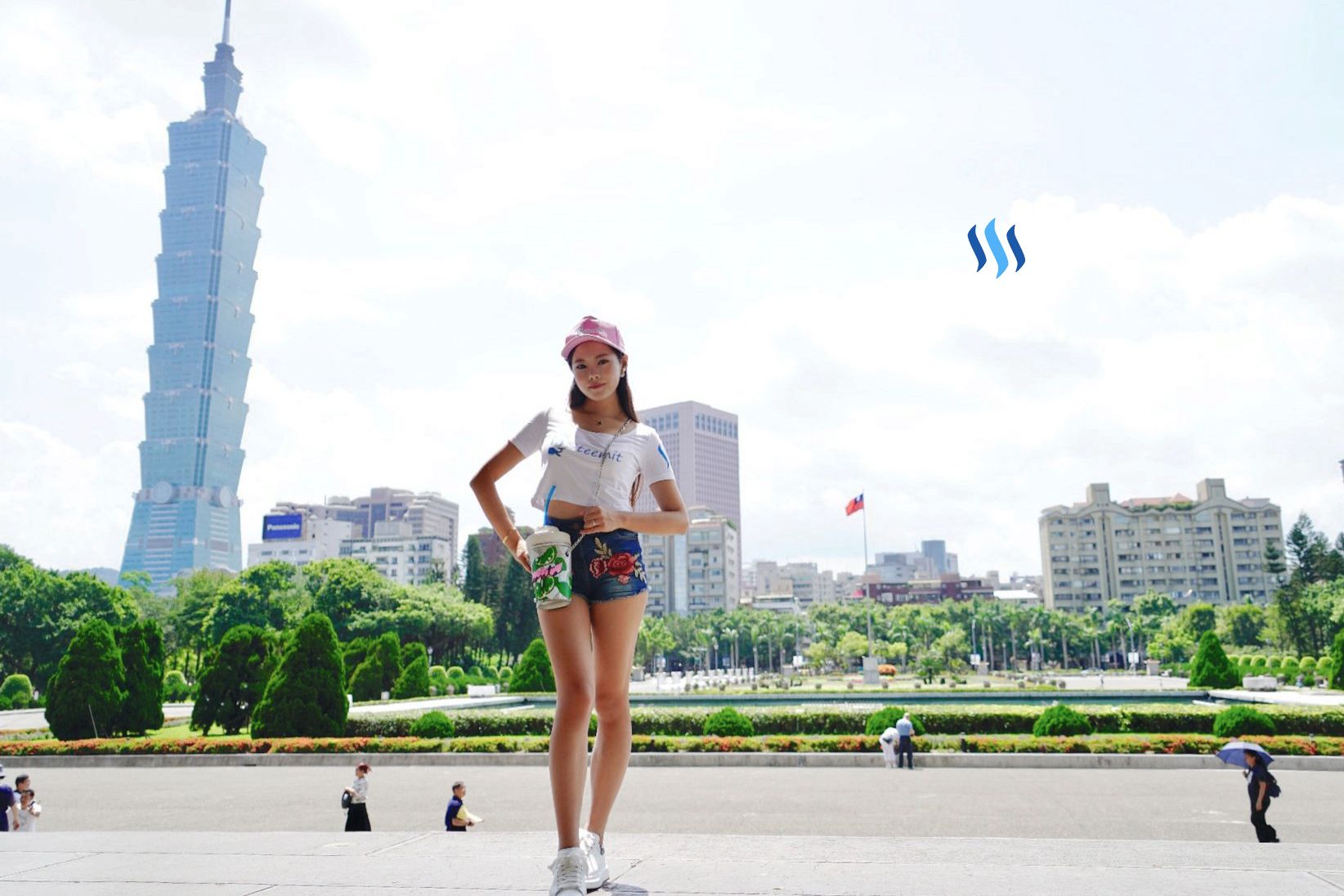 It's been a week again, and I hope you all haven't forgotten about me already! In any case, I know that I promised to let everyone know where I've been travelling to since my adventures in Turkey, but if you've had the chance to peruse the trending page, you might have already found out that I am indeed in Taipei, Taiwan!
Coinciding with my planned visit to Taiwan, I had the precious opportunity to take part in the first official Taiwan Steemit meetup. There, I had the lovely opportunity to meet and mingle with all the lovely Steemians residing in Taiwan. Strangely, despite never meeting any of them before, it felt like we had known each other for a long time already. Our conversations carried like we've known each other for years. For one or two of the Steemians in Taiwan, we've been acquaintences for more than a year, oh, how time flies!
Since this is my first introductory post about Taipei, I won't go into to much detail for any of the places below, rest assured, I will cover them more thoroughly in the near future.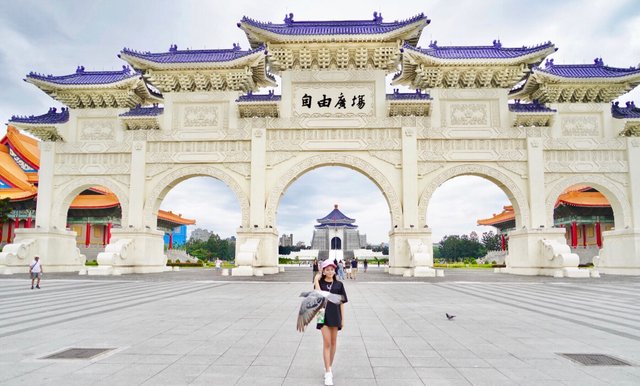 Taiwan, take two
If you've been following me since the early days, you might remember that I've actually visited Taiwan before. In-fact, this is the second time that I've had the pleasure of being a guest to this beautiful island.
Taiwan has a special qualia. Most probably because of it's cultural influence from several different countries throughout it's various epochs.
To this day, there exists a lineage of Taiwanese Aborigines, Japanese colonists, and Mainland Chinese living on the island. Taiwan therefore, has become a very unique mixture of these cultures and you will be hard pressed to find a Chinese region quite like Taiwan anywhere else!
Throughout the urban sprawl of Taipei, we find evidence of Taiwan and indeed China's history. For some, the historical archives, monuments and exhibitions, serve as a metaphor for the early transition from a bureaucratic Chinese society, to a democratic one we see today. Of course, there was plenty of attrition along the way, and the process remains "in-progress" to this day.
More cultural appreciation on either side of the formosa straight will eventually bring stability in the region, we can hope through more cultural exchange, that a bridge can be formed, removing the need for idealistic and tentative political allegory driving the old fashioned narrative.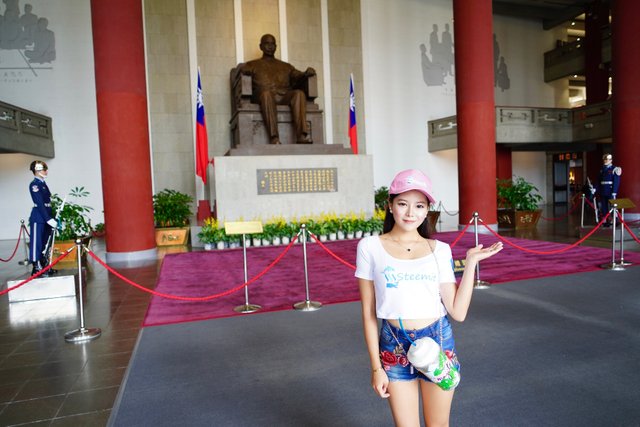 Perhaps one of the aspects I love the most about Taipei and most of Taiwan, is actually the old streets that remain functional and intact to this day.
Despite it's rapid economical growth from the 60's onwards, many of the buildings built during the Japanese occupation are still standing and used today, that is why a walk through a busy Taipei street may remind you a lot of Japan. Where other cities like Beijing have knocked down and rebuilt almost everything, several times over, Taipei has managed to retain a lot of it's old city streets, as if time never really progressed keeping the pre-world war two style architecture intact and reminding everyone of the Japanese style of life.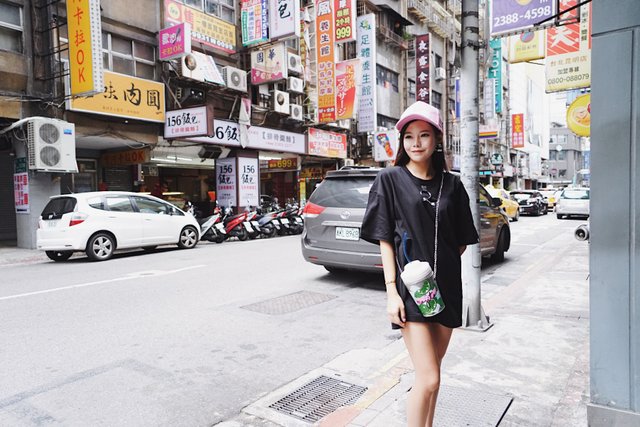 Perhaps the best examples of these cultural relics are the nightmarkets. Could you imagine a state like Taiwan, the 22nd largest economy in the world, still having nightmarkets all over the capital city? Well, they're absolutely everywhere and serve has one of the prime reasons people come to visit Taiwan! In posts coming in the future, i'll be able to show you some of them in more detail.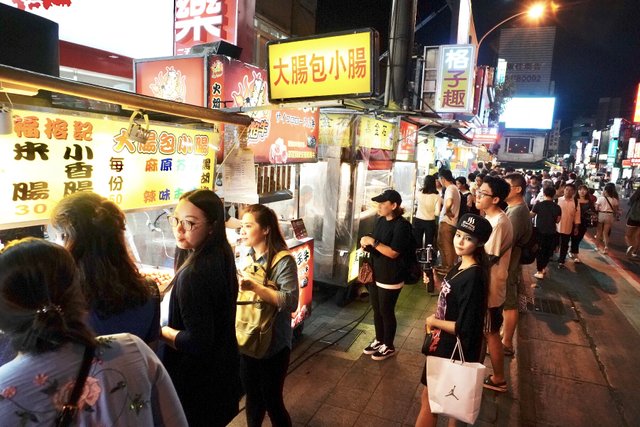 Taiwan Steemit Meetup
As I mentioned earlier, I had the pleasure of taking part in the first Taiwanese Steemit Meetup where I could finally put familiar names to unfamiliar faces.
I had no idea that some of these familiar names were actually living in Taiwan, but I guess I should have been more observant because in-case you didn't know. There are actually two varieties of Chinese writing. Simplified, and Traditional. The mainland Chinese who sought to reduce the barrier of entry to education, use a simplified script whilst people from Taiwan and Hong Kong have stuck with Traditional.
Semantics aside, I had such a lovely time getting to know each of these proud Taiwanese Steemians over lunch and a few drinks. One common characteristic I found across almost all people from Taiwan, is that they are all incredibly friendly and not afraid to be social with complete strangers. This is often contrasted with the mainland tendency to be some what apathetic or indifferent to people outside of their friendship circle.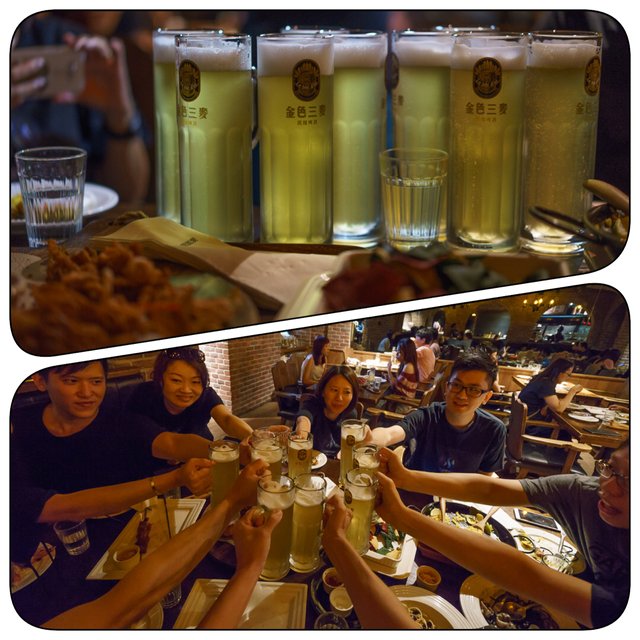 Perhaps one of the best aspects of Steemit is the gender representation. At the Taiwan meetup, we had 4 ladies, and 6 gentlemen. Pretty balanced I would say, and the mix definitely made conversations more interesting!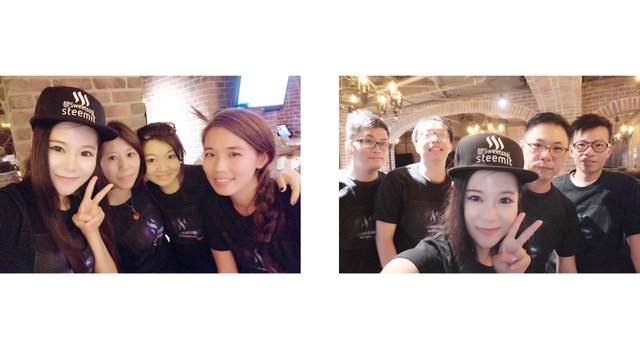 Checkout the short video of the meetup!
Cheers!
Thank you to the Taiwanese Steemians who made me feel very welcome in my first few days in Taiwan. I'm very excited by the energy, enthusiasm and diversity of the Taiwanese userbase, hopefully this is a region that will see some good growth. I have good faith that the Taiwanese Steemians are doing a good job of spreading the word about Steemit and getting all sorts participants onboard. The next time I come, I hope we can arrange a meetup with many more people!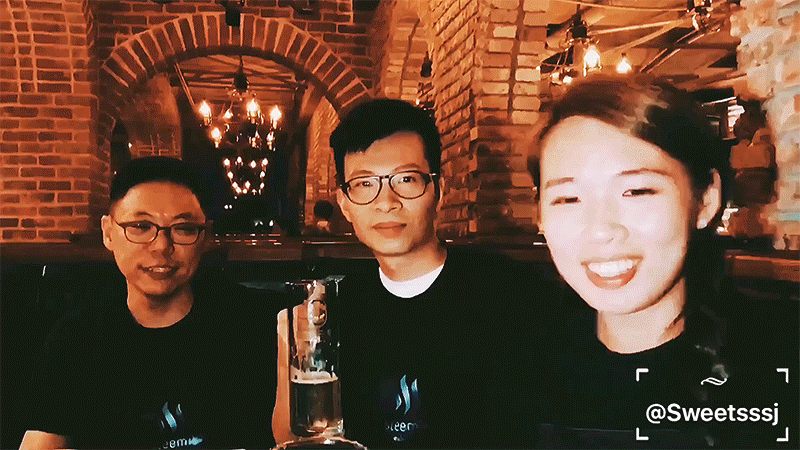 In my first few days in Taipei, I chose to live in the Wanhua district, which is the oldest part of Taipei. Despite it's age, it has some interesting places to stay. Searching through Airbnb, I was quickly drawn to a vendor which specialised in cartoon themed studio rooms. I decided I would try stay in two different rooms to get more of an experience.
The first room is the LINE friends theme.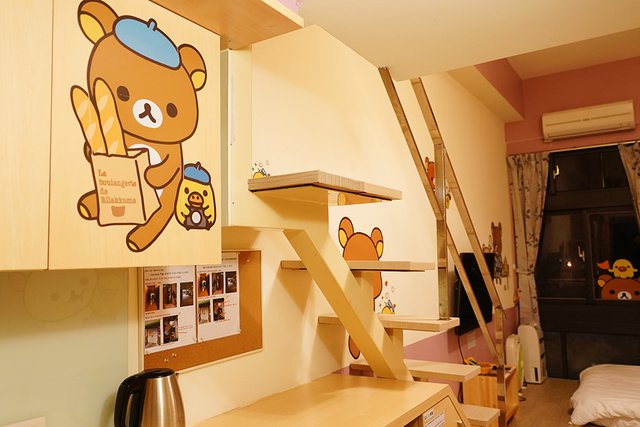 Most people in the Western countries assume that Chinese people use WeChat as opposed to Whatsapp. You will actually find that most people in Taiwan use LINE. Thus, the LINE friends emoticons, avatars and characters are extremely popular here. You will often find them in adverts, clothing, or strange old Airbnb rooms like this one!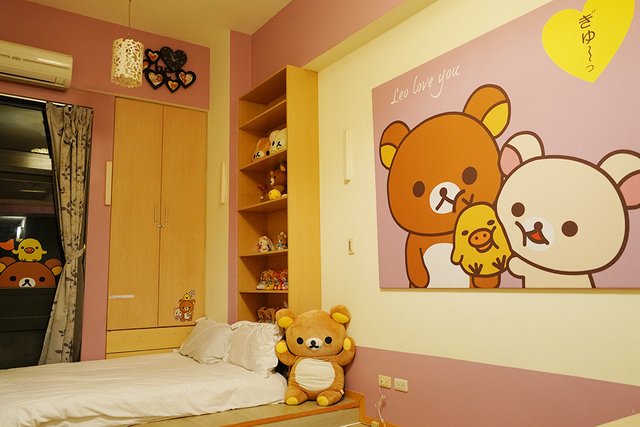 This particular room actually had some stairs which lead up to a second "floor" with another double bed. This would be pretty ample size for two people or even two couples who don't mind sharing a room.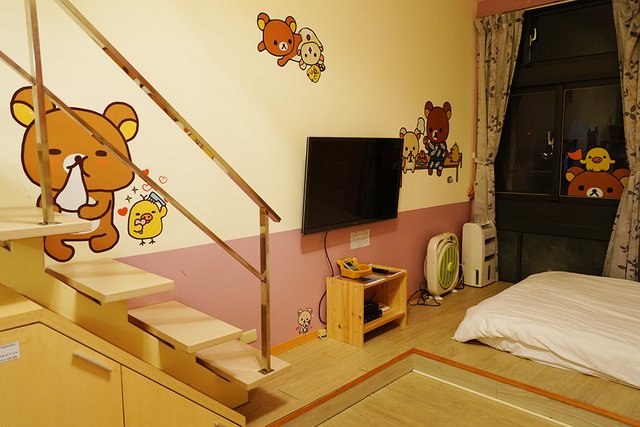 The vendor clearly has a penchant for collecting soft toys, because on this book shelf, there are several dozen LINE friends lined up in neat rows wearing various outfits. It almost reminds me of my own obsession with soft toys and the UFO Catcher game.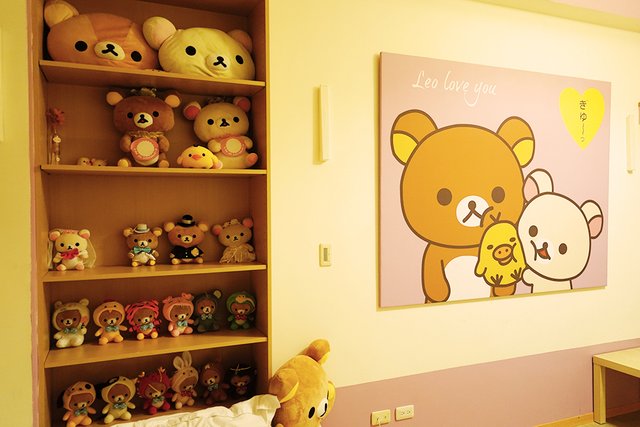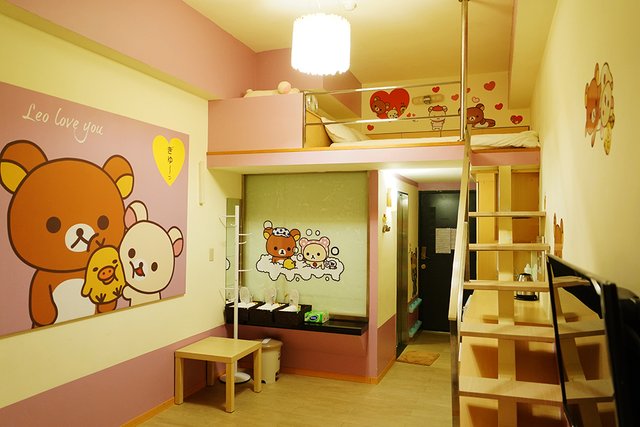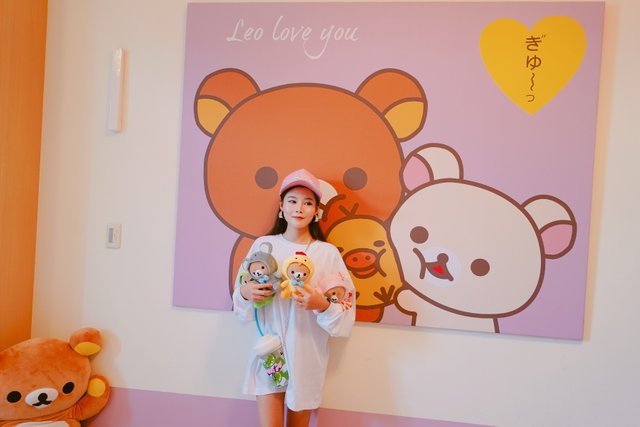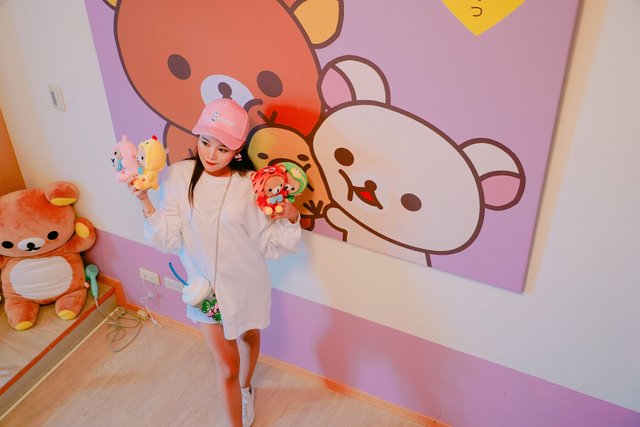 Theme Room no. 2!
Nope, it's not Hello Kitty, it's My Melody! This character whilst not as popular as Hello Kitty, is still really popular in Asia, particularly Japan, Hong-Kong and Taiwan. Originally created in 1975, My Melody is a little girl rabbit who always wears a red or pink hood which covers her ears. It is said that her aesthetic is an attempt to portray Little Red Riding Hood, except the rabbit version!
This room is actually located in the same building but on a different floor.
The first thing you see when you walk in, is again, a cupboard full of plushies! This time, of My Melody. There are My Melodies of different sizes and wearing different outfits. Usuallly, she weas a red or pink hood and has a flower or bow.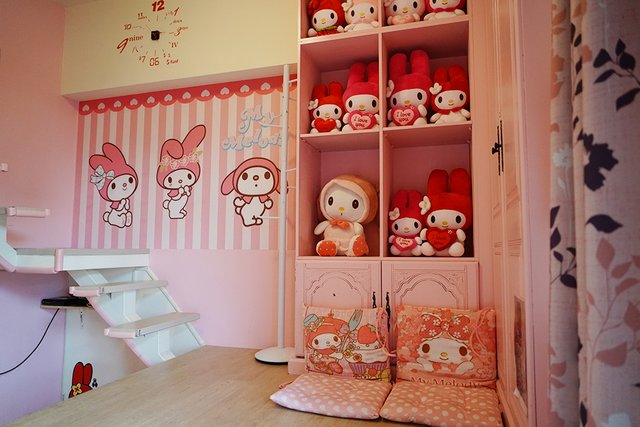 The owner definitely has quite the collection, aside from the lovely collection of mini My Melody's in the cupboard, there's also a huge human size one upstairs by the bed!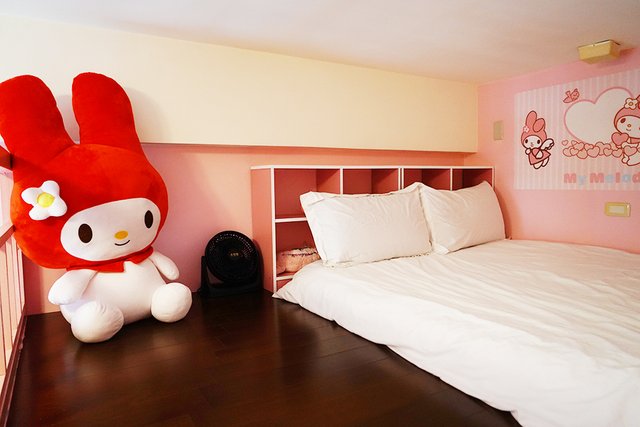 This is actually the "living area" which doubles up as another place to sleep. It's actually quite a small room with barely any space to place your luggage.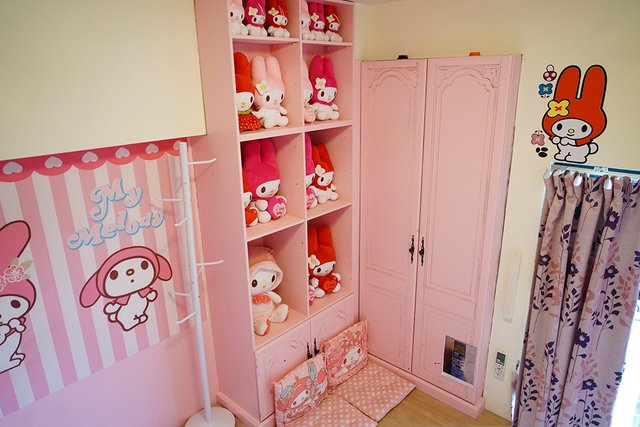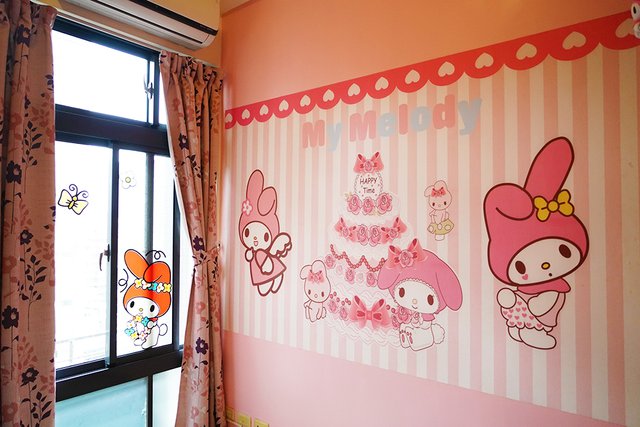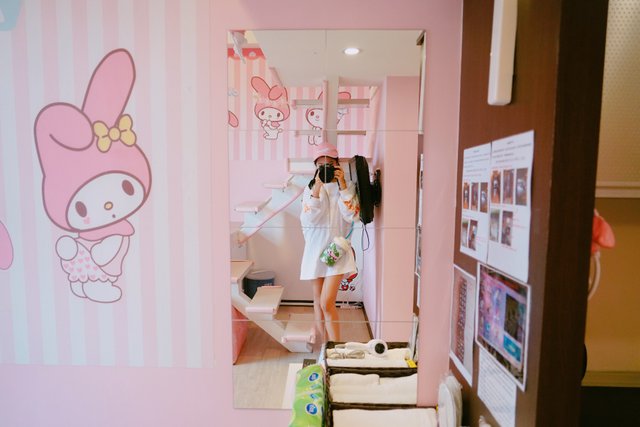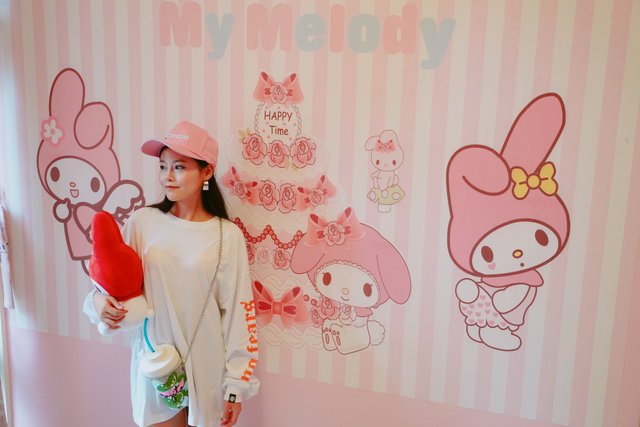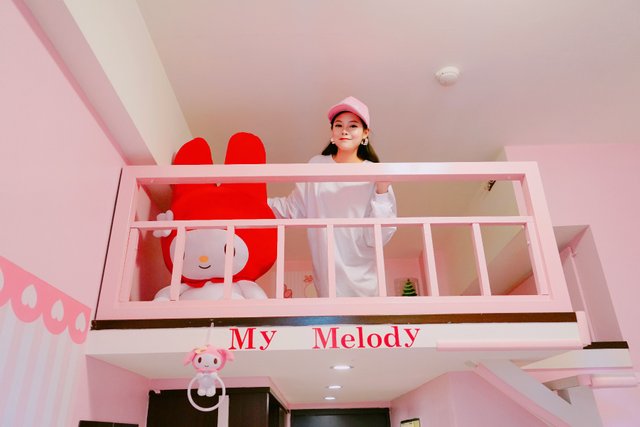 The Taipei nightlife
One of the reasons why people in Taiwan like to come out at night, is that during this time of year, Taiwan is still extremely hot and humid. By evening, the temperature is slightly cooler and more bearable. This is usually enough to bring people out for a scurry around the pedestrianised areas.
Even though the nightlife seems very much alive, there are actually few places which will open 24/7.
Aside from Seven Eleven, Watsons, Karaoke Bars, and a few cinemas, most other places will close by around 11pm.
UFO Grabbers are one of the more popular games here, and some open throughout the night for people who need something to do when suffering from insomnia.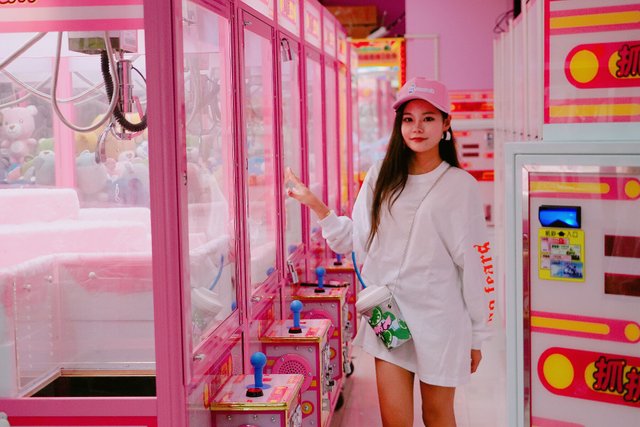 Perhaps one of the most popular pedestrian areas in Taipei, is Ximen. We'll explore more of this place later. But let's just say it's very busy, and full of things to explore.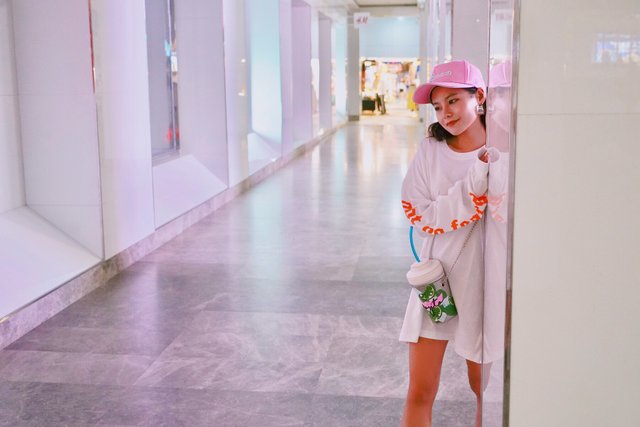 Take a look at some shots of night time Ximen. Doesn't it remind you of mini Japan?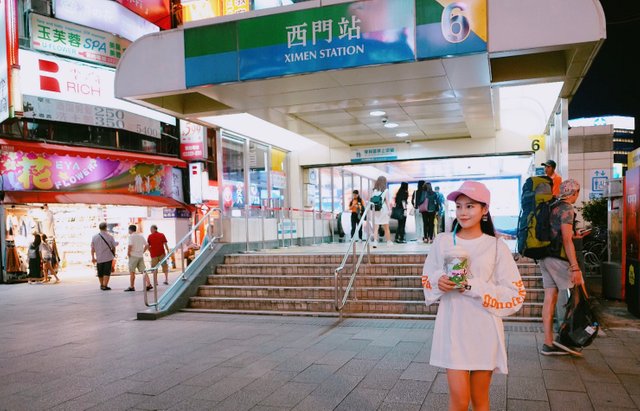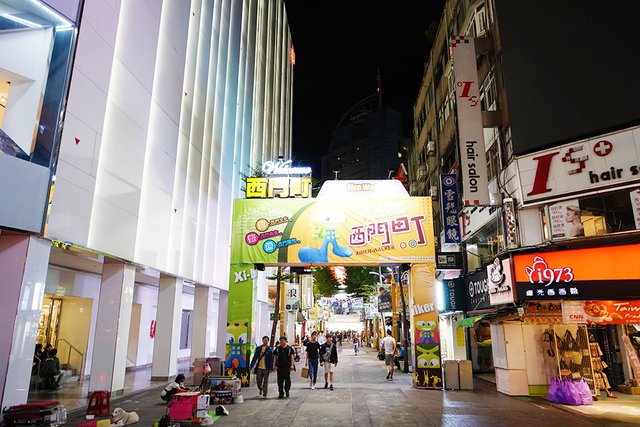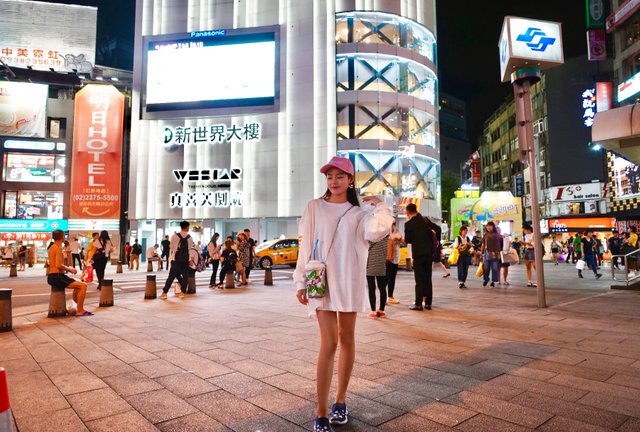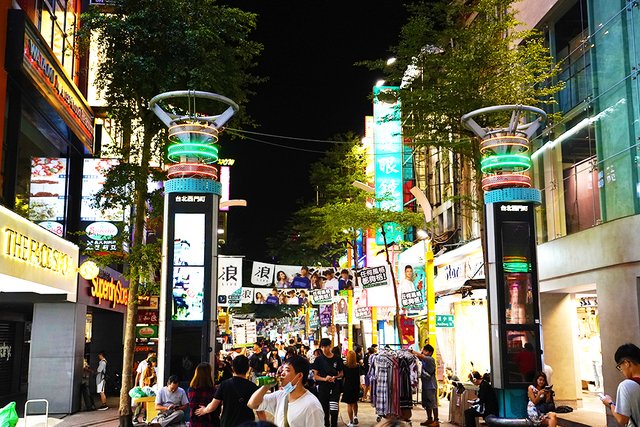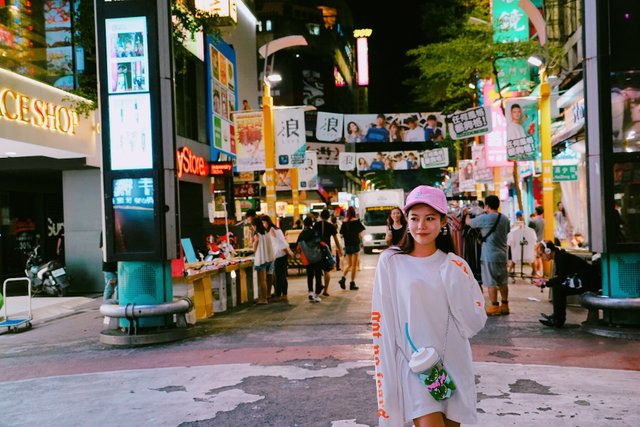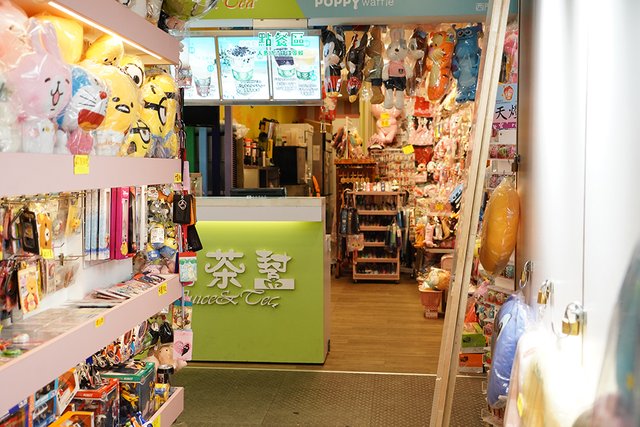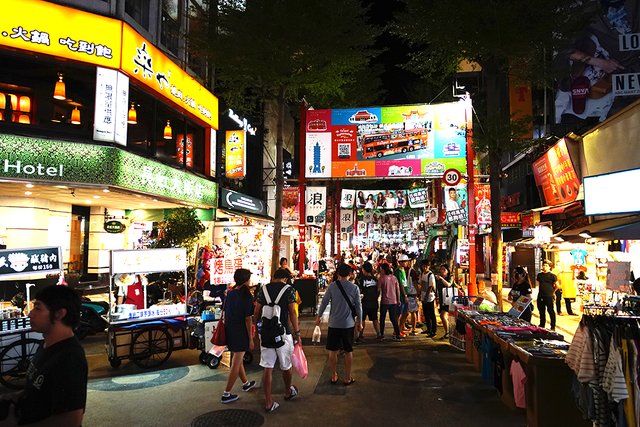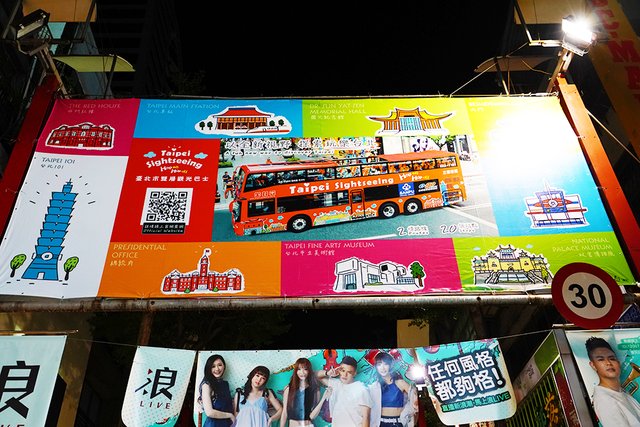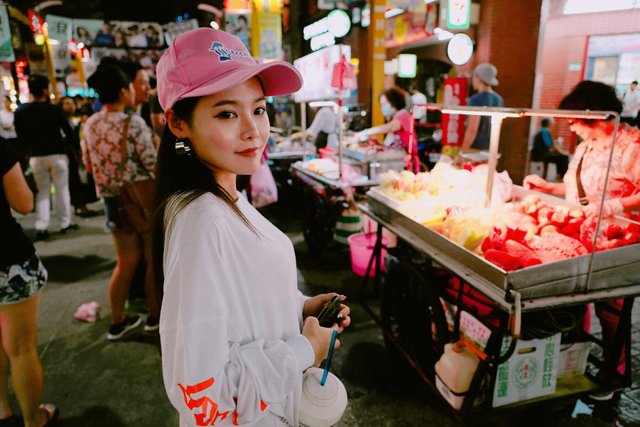 I hope you enjoyed my brief introduction to my short travels in Taiwan. Over the course of the next few weeks, I will be posting blogs about my recent travels in Turkey, as well as Taiwan, hopefully you will find them interesting!
As always, I appreciate your up-vote if you liked my post, and a follow if you want to stay up to date with my activities. Also, please feel free to leave a comment to let me know what you think!
---
好久不见,我的朋友们。这么多日消失,你们肯定想问我这次又跑去哪了。不过想必聪明的你已经抢先读过可爱猫女郎Teresa的文章,应该发现我这次是跑去参加Steemit台北聚会了。没错,在土耳其之后新的旅程,毫无悬念落脚台湾啦。相信很早已经读过我的文章的朋友,应该记得我曾经满怀激情写过关于台湾的游记,而这一次重回台湾,亲切之感倍增,同更多的是对台湾有了更加丰富的感受。接下来的日子,我希望可以带着大家深入台北这座城市,探索别样的独特风情。
台湾岛与中国大陆隔海相望,它是世界上一颗璀璨的明珠,曾经的"亚洲四小龙",在1960年代末至1990年代期间,台湾经济迅速发展,取得惊人的成绩。此外台湾一向素有宝岛的美称,这缘于它丰厚的人文历史,绚丽多姿的自然风光,当然台湾近现代的文学艺术情怀和文化氛围也深深影响着全世界的华人。来到台湾,便可以体会多元化多层次的文化背景,原住民,日本和古代中国的文化元素共同汇聚成如今台湾独到的风土人情。
要说这次台北之旅,最难忘的故事,毫无疑问,非台北聚会莫属。这一次终于抓住机会能和台湾地区的Steemians见面啦,心情是兴奋加狂喜。论和各位的相识也有一年半载了,起初我们各自在对方的心里,都是只存活于网络的最熟悉的陌生人,然而这次终于有机会将大家的友谊从网络上进化到现实中,心中的激动与感动是无法言表的。从单一的线上互动到热闹的线下聚会,我们有机会面对面交流,从写作的心得到网站的未来,思想的碰撞激发出最佳的创意。不禁让我感慨,作为一个团结的社群,聚会的意义是非凡的。如果有机会,真想多来几次聚会呢。
在我激情澎湃的讲述完台北聚会的感受之后,接下来我想带大家预览下在之后的行程中,我们将会探索到的台湾风景。在台北景观中,遍布着大量中国近现代的人文历史景观,无论你用什么方式翻开台北游历的篇章,相信我,令你念念不忘的都会是那厚重的历史情怀,台北夜晚的温情和吃不完的美食。讲到美食,不得不提的必须是台北各大夜市,如果你对台湾很陌生,那你一定不会相信,在先进发达的台北市中心,如今还藏龙卧虎着大大小小让人垂涎三尺的街头美食。之后我会在一大波的台北游记中讲述更多美食天堂的小细节。这一次的住宿,我选择了台北市最为热闹繁华的万华区西门町,在一天繁忙的奔波之后,打开门看见卡通主题的民宿,你会不会和我一样心情大好?好吧,今天的介绍就到这里吧,接下来请大家一起期待更多丰富多彩的台北游记吧。