Travelers Honeymoon ~ Episode 12 ~ The Monkeys of Pookode
...Planet of the Apes...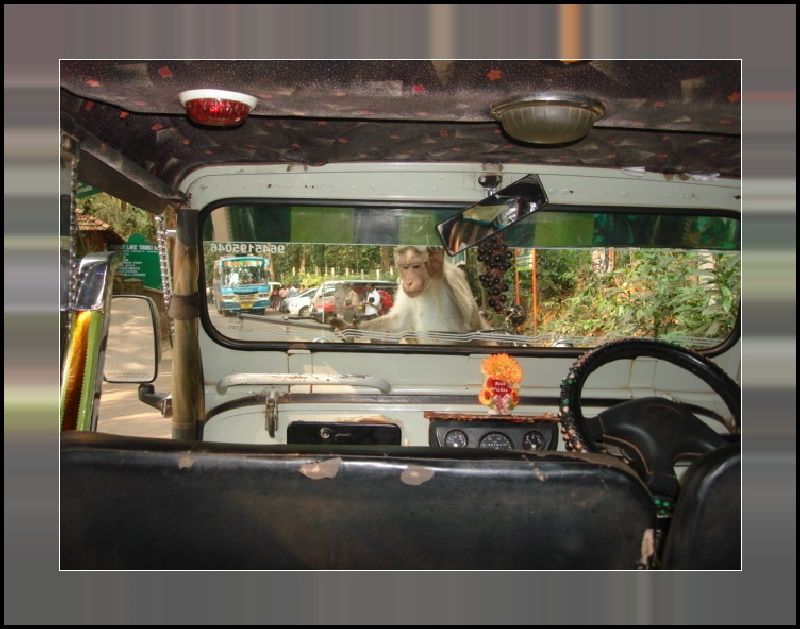 So these little guys aren't Apes, they're Monkeys, and I'm not even sorry...
Welcome to another episode of Jessi and Greg's Travelers' Honeymoon. We got married once in the desert, once again by the sea and these are the stories of our Eight Month Honeymoon. What better test of compatibility is there than traveling on a shoestring with your partner.... India can really make the best and the worst come out of you... sometimes it's Heaven and sometimes it's Hell!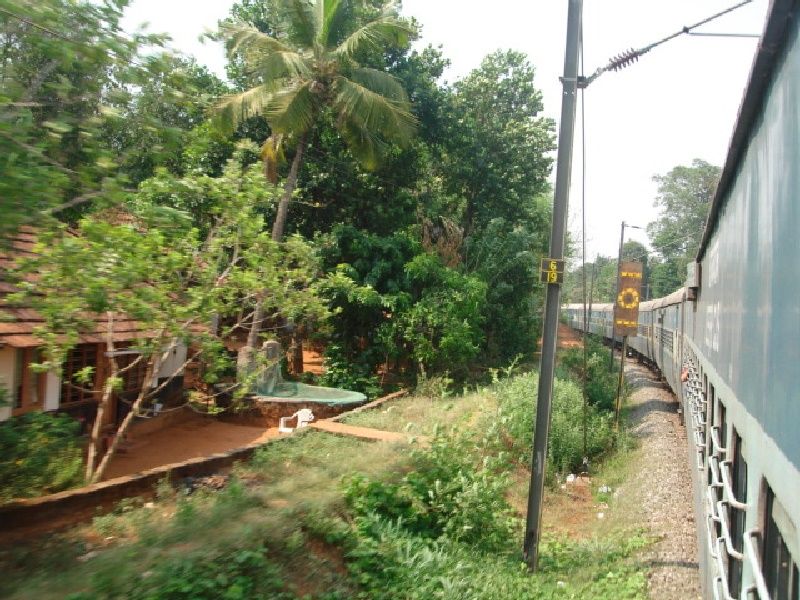 On our way to Goa, for a little hint of the west... Sometimes we need to take a breather from backpacking, and re-join the beaten path! From our little boat adventure through the backwaters of Kerala we were back on the rails! The train took us to Calicut and a bus took us to Kalpetta. At that time we were really starting to feel the heat in Kerala, so climbing up into the hills felt so cool and refreshing.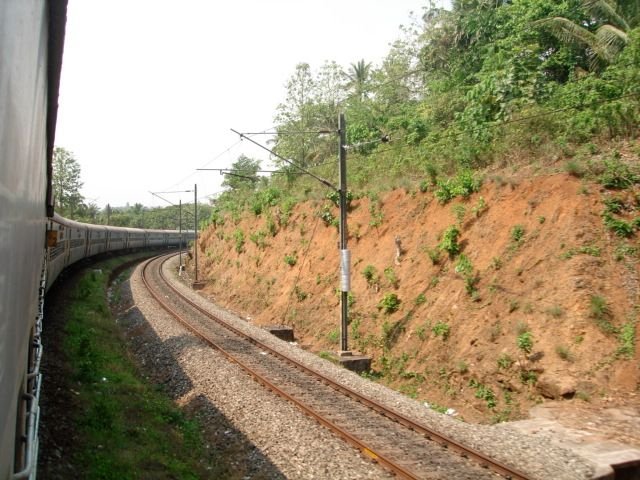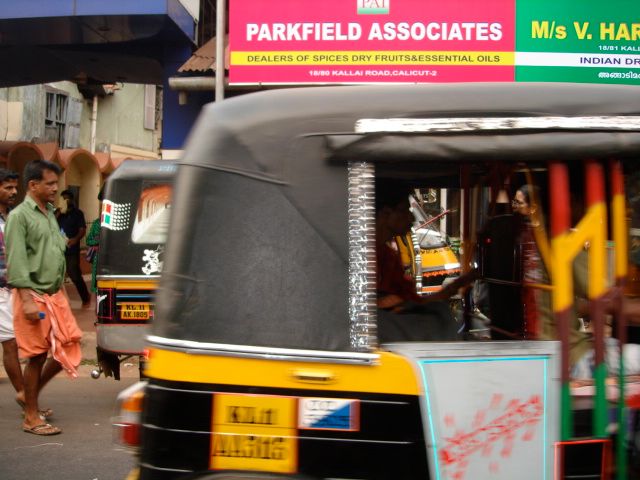 Now that we were a few hours away from Kerala's backwaters, we finally make contact with our New York friend, Sujay who is from the area we'd just left. He wants us to head back to south Kerala to meet up with his family (he wouldn't be there) but we were already pretty far north and had a bit of a rendez-vous with some other friends in Hampi. I'm sure we missed out on some incredible experiences in a local fashion... just thinking about the gastronomic adventure alone, it could have had made me nuts, but let's not dwell on the FOMO.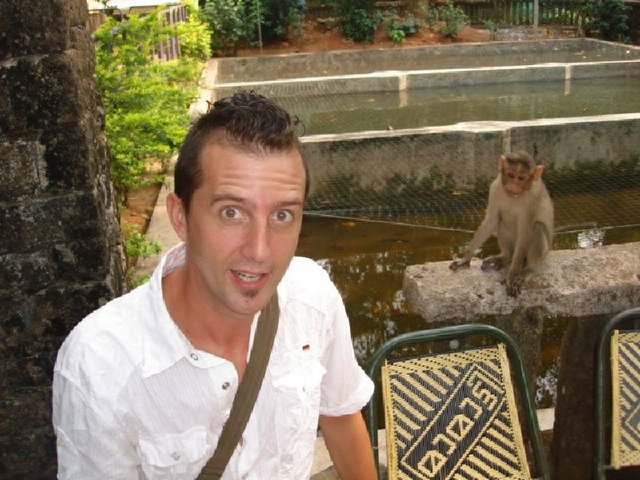 The reason we'd come to Kalpetta was to see a wild life sanctuary, but it was closed due to a fire that ravaged the area a few years back. We ended up being just a couple weeks early for the grand re-opening, and we sure didn't want to wait that long! We decided to look at what we could do, and found this pretty little lake just outside of Kalpetta in Pookode.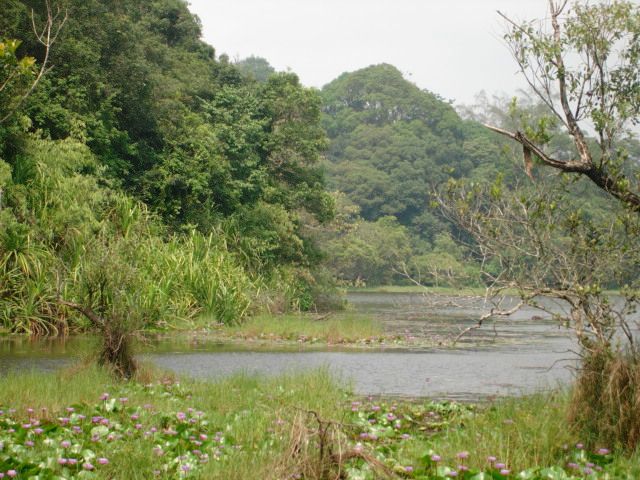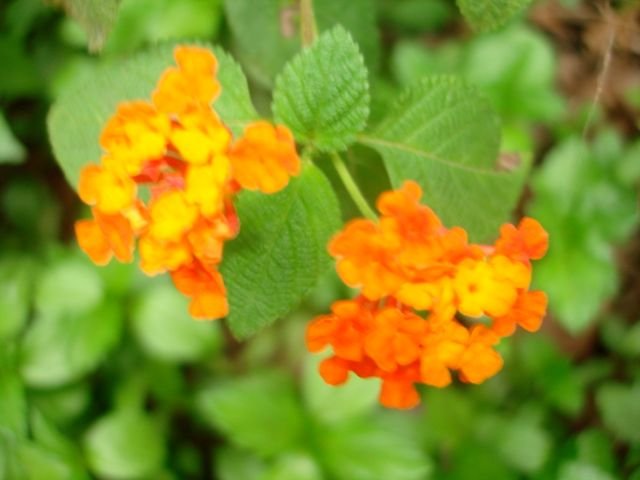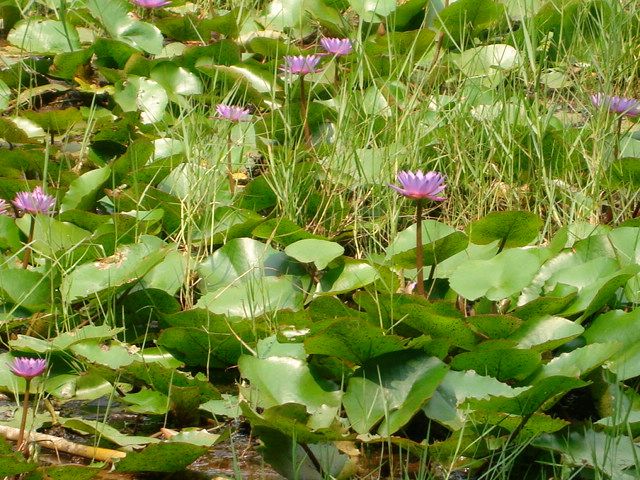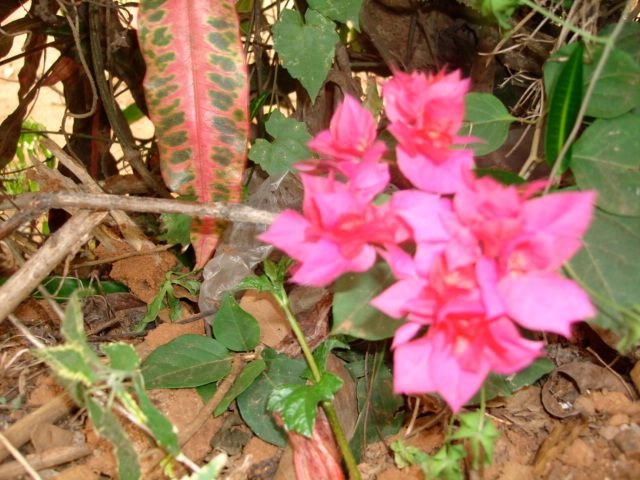 We had a wonderful day, really just relaxing around this small lake, walking around and of course eating ice cream! Who doesn't eat ice cream in these kind of places... common! There wasn't too many people, maybe it was because of the weather. With the lack of sun and a nice chill in the air, I was expecting this place to be full. Indians are big romantics, there were families there of course after a certain time, perhaps when school got out, but there was a lot of young couples strolling around and taking boat rides on the lake.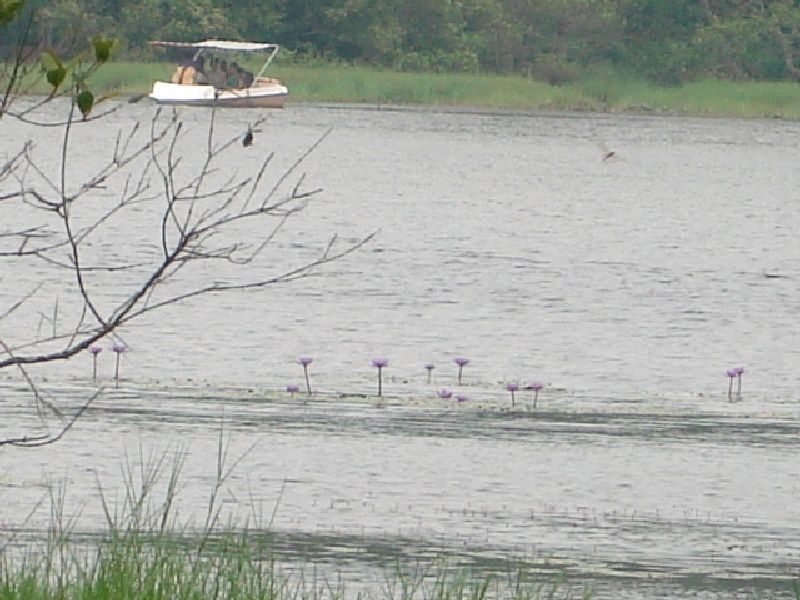 As we were making our way back towards the exit to stat finding our way back home, the monkeys had taken over the area. They were everywhere in the trees and mostly not afraid of the humans walking about, taking photos and trying to get shots of feeding them. They seemed so playful actually, and the little ones were playing in the trees, chasing each-other, only paying attention to us when it looked like there was food to be taking. Very cute, but I still kept my distance (mostly), you just never know I guess.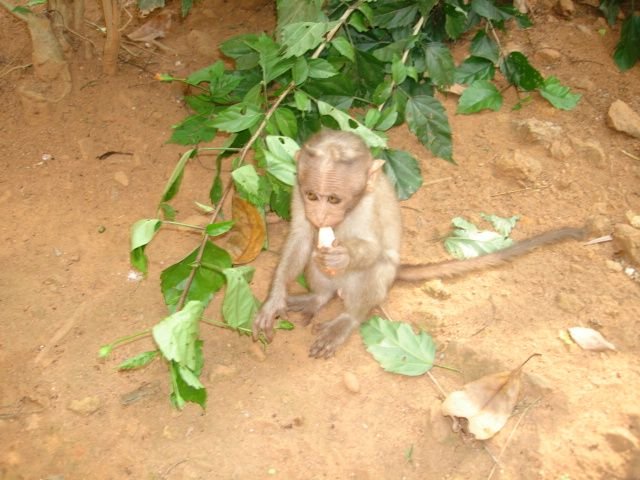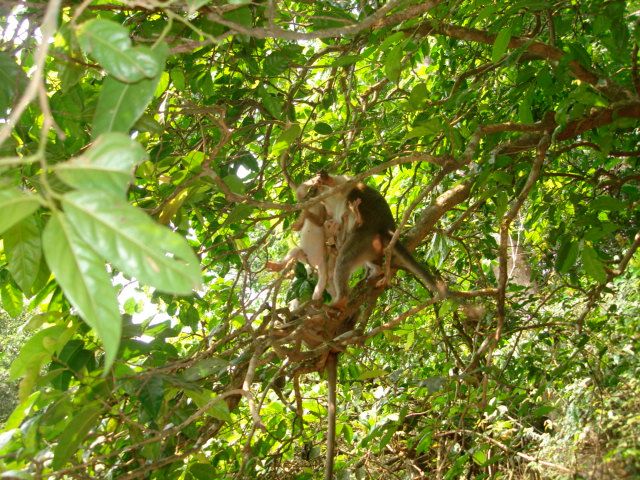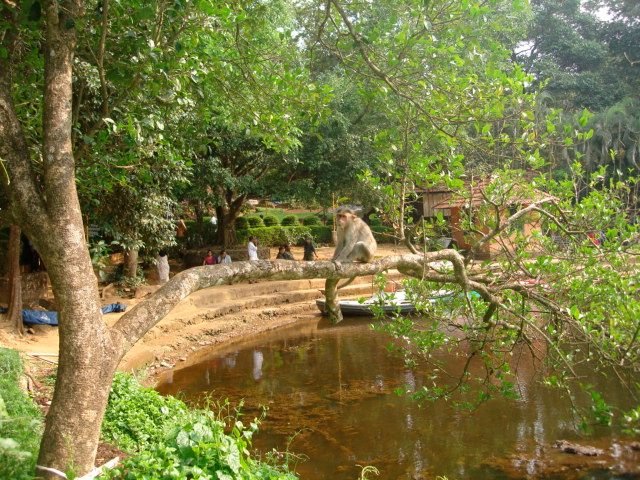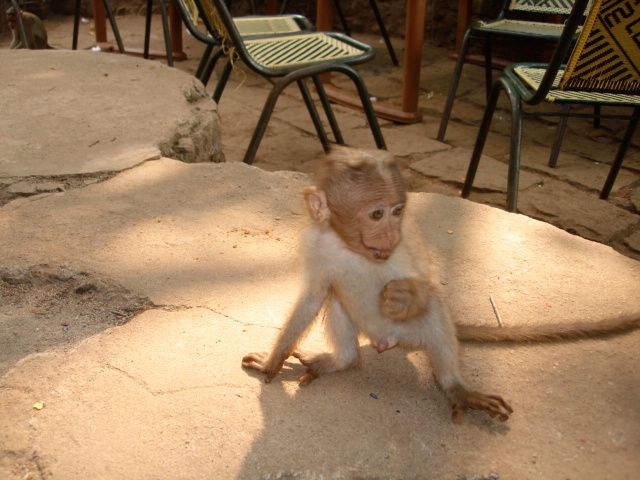 We stayed a couple of days in Kalpetta. It was a really interesting town or small city really. It's propped up in the hills, the mornings and evening are cool which makes this area so pleasant compared to the heat we tend to associate India with. This place really looked like a pretty big hub, a center for commercial exchanges. We stayed in a hotel that reminded me of a truck stop in Spain or in an industrial park of France, where once the sun goes down, anything goes. Now that I think about it, it's quite strange to see a place with so little spice in India, even the bar restaurant that was attached to this hotel was boring and lacked your usual brightness that is often exploding everywhere.
And I'll leave you with a few more photos of the area around the lake... We were much more in our element than in town: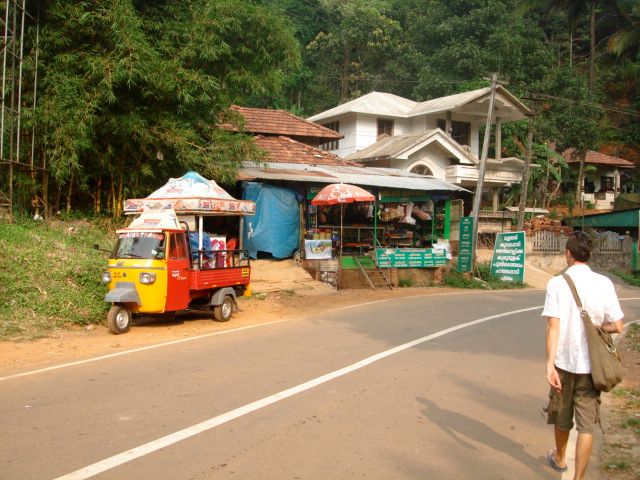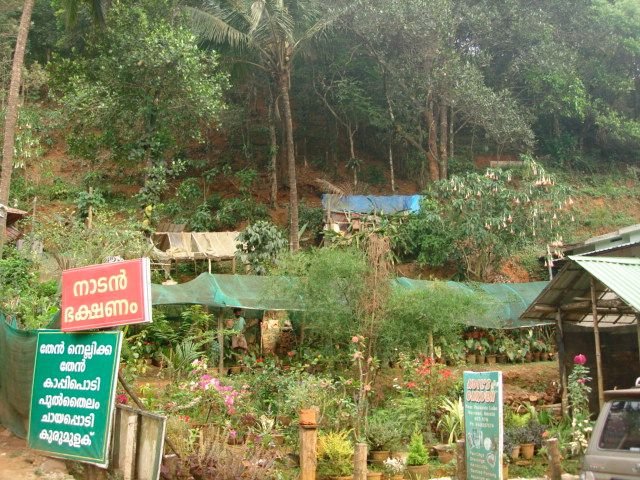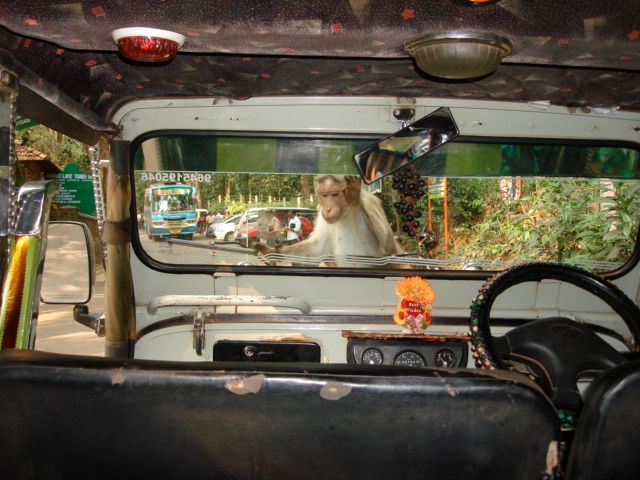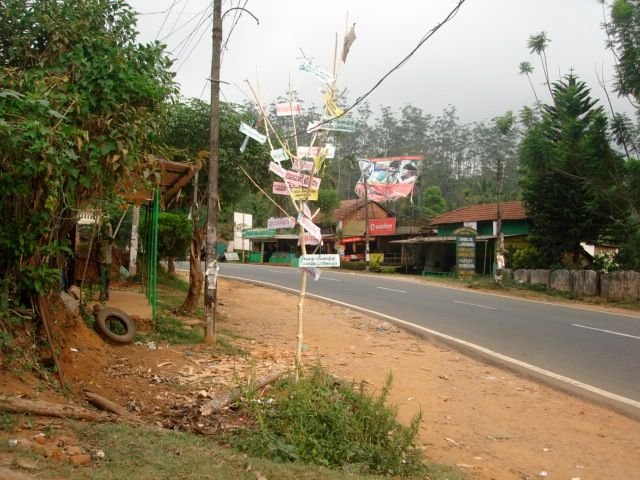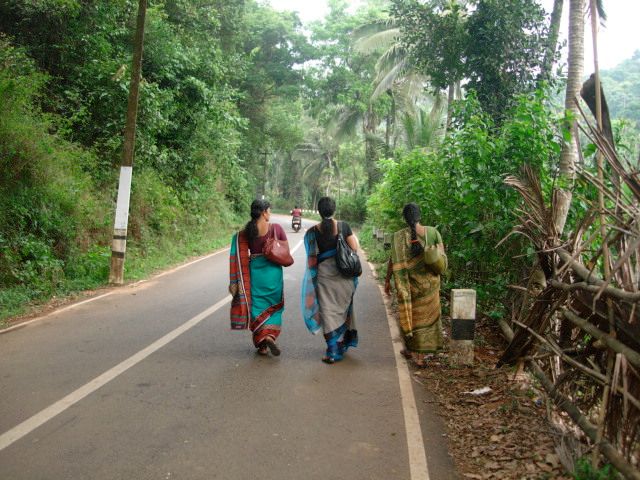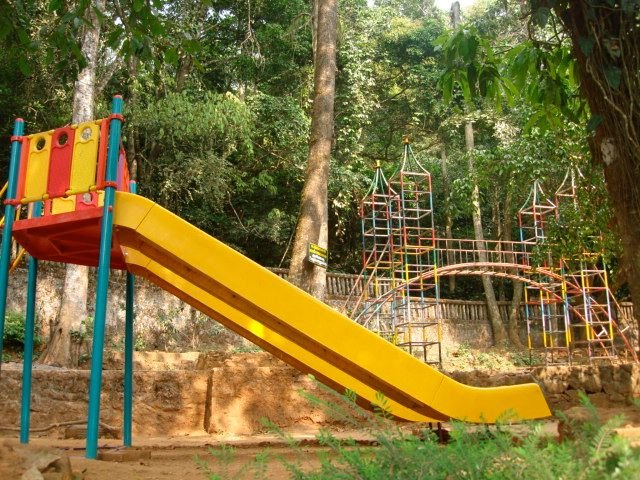 I love that little guy trying to learn to drive! And what about that playground... isn't so colorful? This was a good relaxing couple of days... even through the crazy storm, it downpoured for an hour or so back in Kalpetta and I don't think we had ever seen such a strong rain storm!
Thanks again for following our adventures!
---
Previous Episodes:
---
Next Week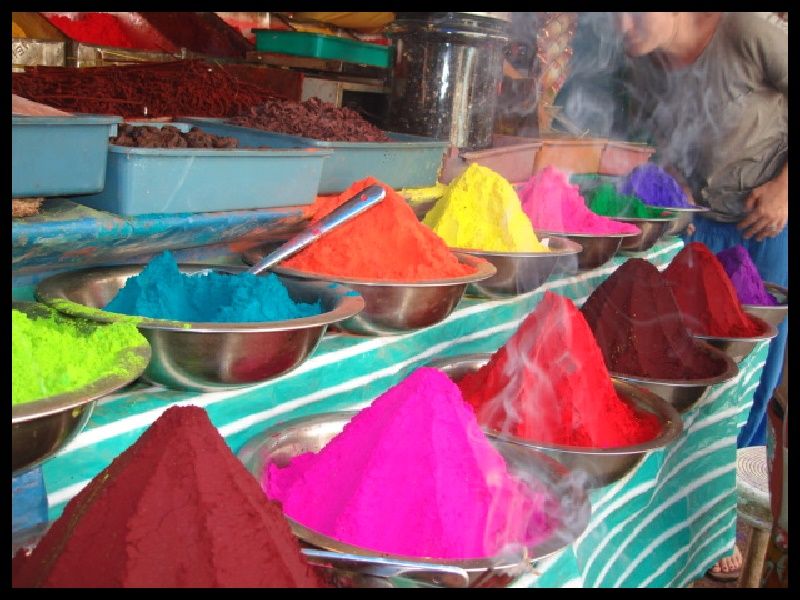 Organized Tours... Never Again!

If you really want to know what is inside this Coconut, take a look at Humans Of Steemit.
QUOTE OF THE MONTH @stranniksenya
After all, a dream will remain a dream, if you do not start doing anything.
AS ALWAYS... THANK YOU FOR LOOKING, YOUR SUPPORT IS GREATLY APPRECIATED.
Up-Vote, Re-Steem and Reply. Your comments are very welcome! Don't forget… #DreamsComeTrue!