Travelers Honeymoon ~ Episode 11 ~ Backwater Gangnam Style Part 1
We're Going on a Cruise!!!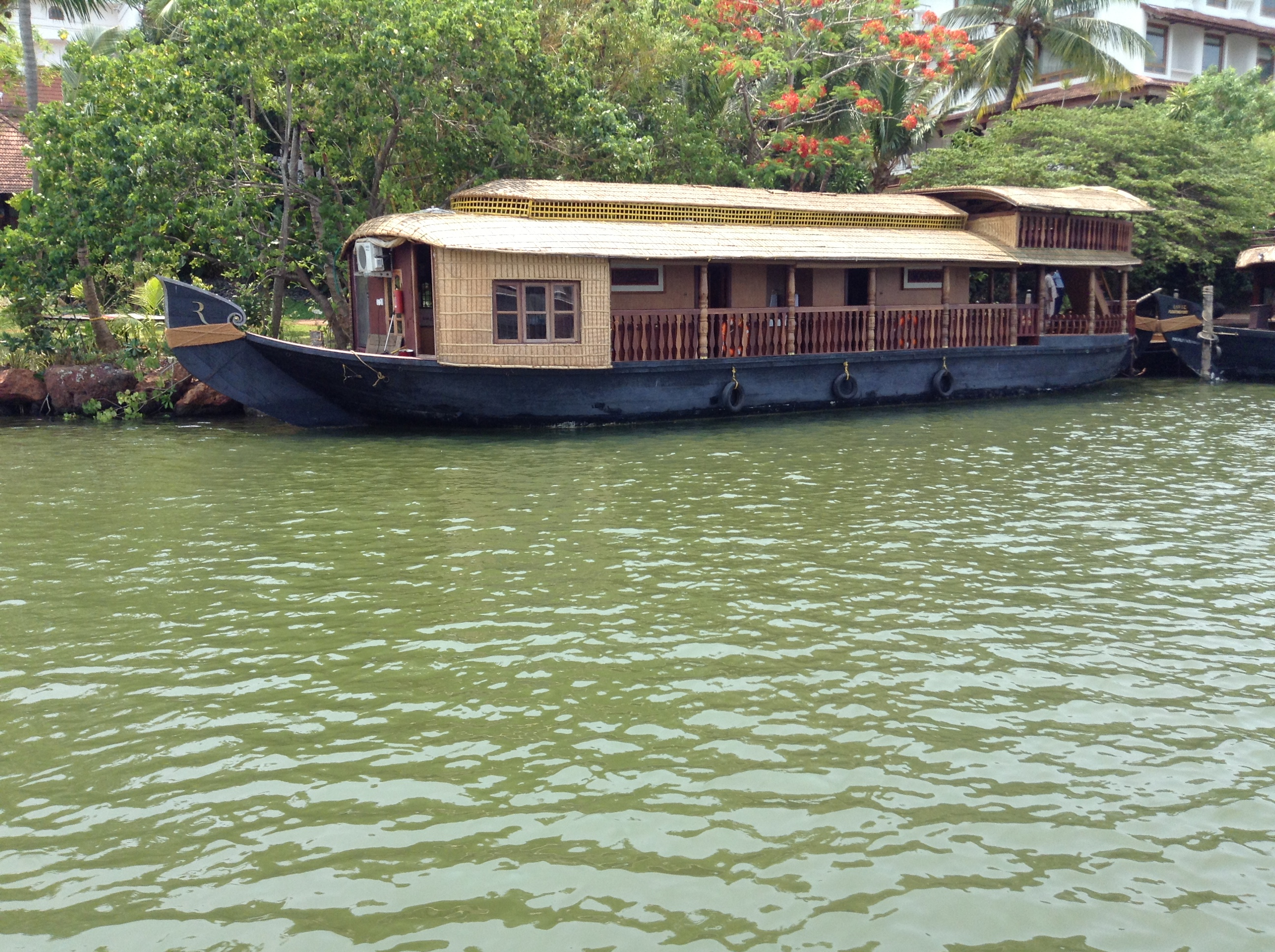 ---
Welcome to another episode of Jessi and Greg's Travelers Honeymoon, we got married once in the desert and once again by the sea... These are the stories of our Eight Month Honeymoon. What better test of compatibility is there than traveling on a shoestring with your partner....India can really make the best and the worst come out of you... sometimes it's Heaven and sometimes it's Hell!

I apologize in advance. My computer will be down for a few more days and until it has been repaired this post will be the first part of episode 11 because all my photos are on my hard drive.
---
I am finally feeling 100% myself again!
One relaxing night in Kanyakumari after, having gone through a long journey of planes, ricksaws, trains and buses from our Andaman Islands honeymoon splurge, got me back to full power!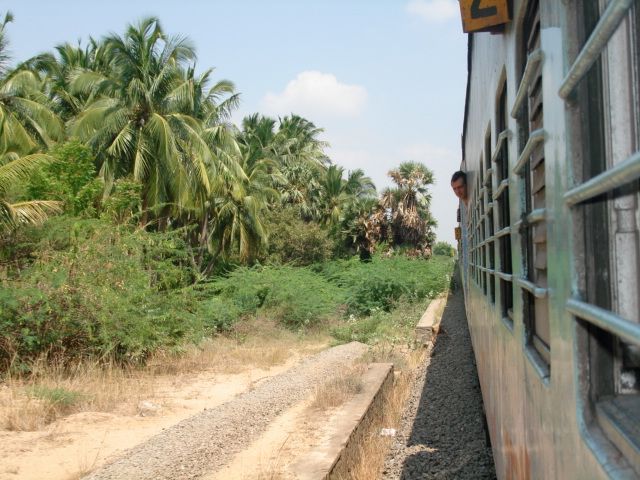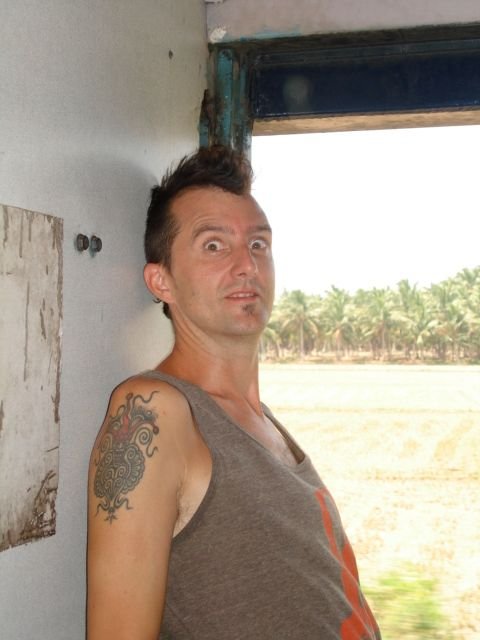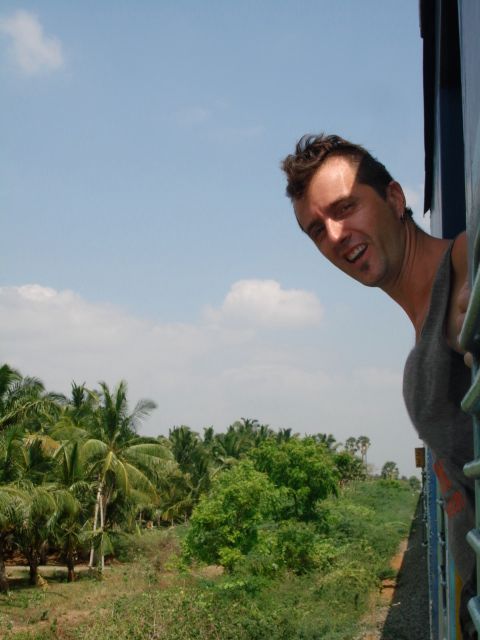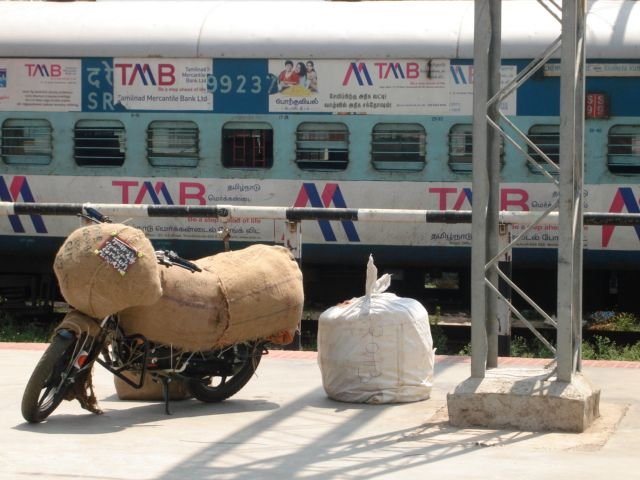 We took another fabulous train ride, this time to go to Kerala. We had decided to go splurge on a house boat tour of the backwaters a while ago. When we met several people along our trip who told us about Kerala's backwater boats and to go to Kollam instead of Alappuzha for lower prices and the less crowded waterways, we followed their advice. We spent one night in a seedy hotel near the marina and in the morning walked over to hire a boat.
At the port, each rice boat operator have offices. As you can imagine when we approached the area where boats are hired swarms of sales agents came at us like flies on shit, they were like a pack of hungry dogs, each one of them trying to pull us into their little office to book a cruise. We were at the start of the low season and they were getting hungry! We stayed focused and friendly so that none of it bothered us and picked one of the sales agent who was the least annoying and who seemed to be the most sincere.
And we hired a boat for two days. The cruise was so nice, first going through the rivers was fun, we saw all these fishing boats, similar to our but all colorful. And there was all these large Chinese fishing nets set up by the shores. They are held by a frame that dips in the water at a certain time and rises out at the right time to collect as much fish as possible.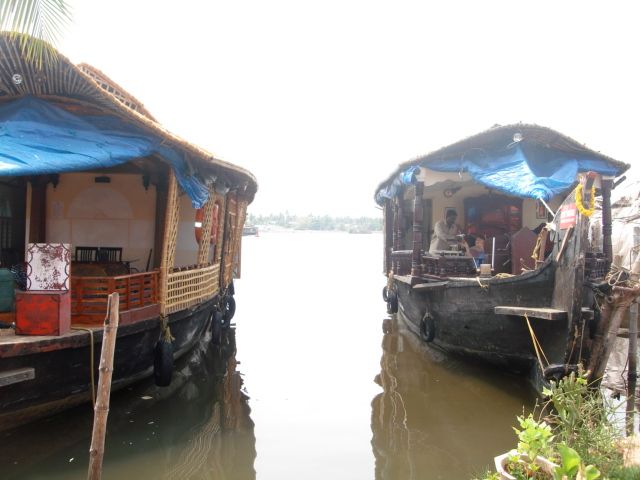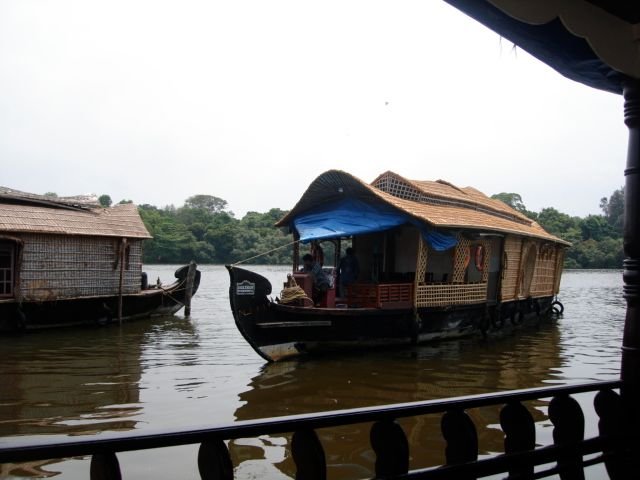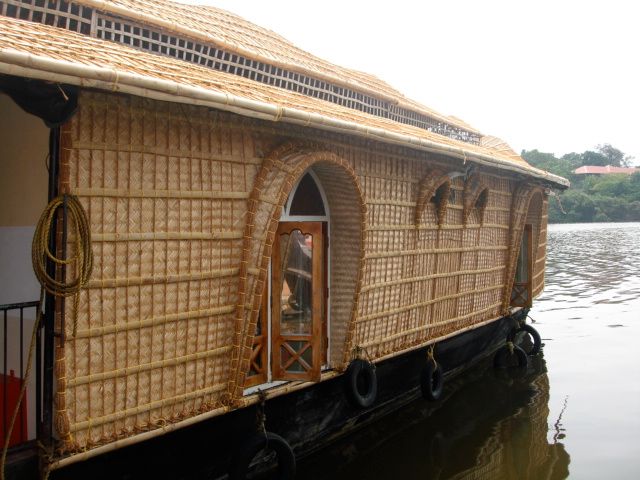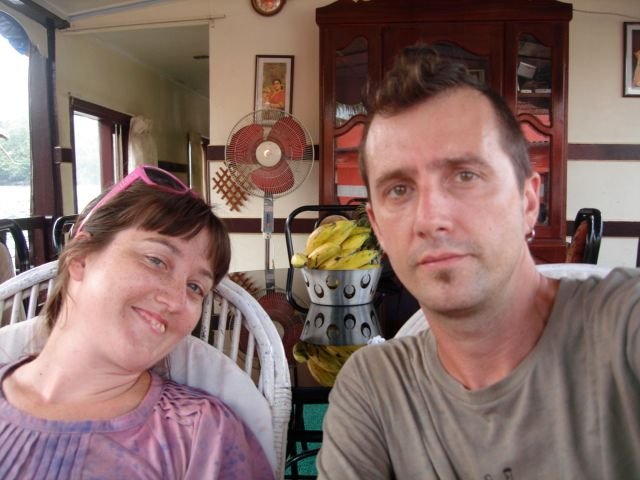 You see how beautiful these boats are, the way they're made is so spectacular to me.

The boat went through naturally made (for the most part) canals. There are so many different types of living situations along these shores. At times we would see giant fancy resorts while other times these little run down shacks, lived in by a families of fishermen. Everything was so green and beautiful and being pampered made it all worth every penny. We had drinks and snacks whenever we wanted them, we laid back on some lounge chairs to enjoyed the view!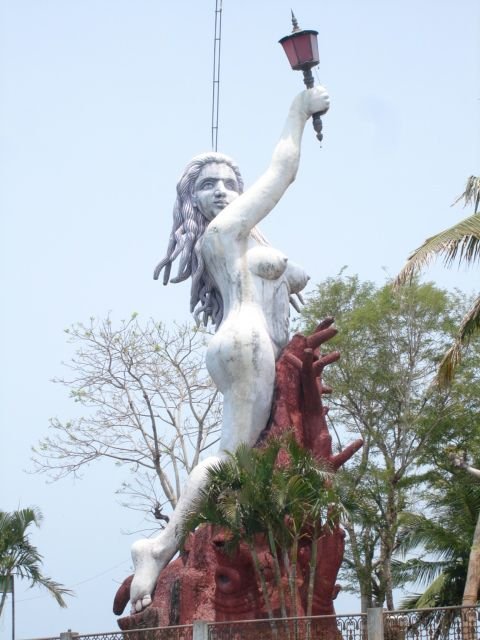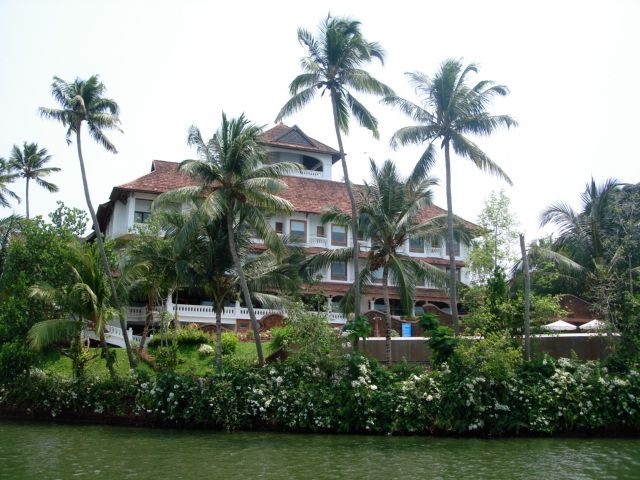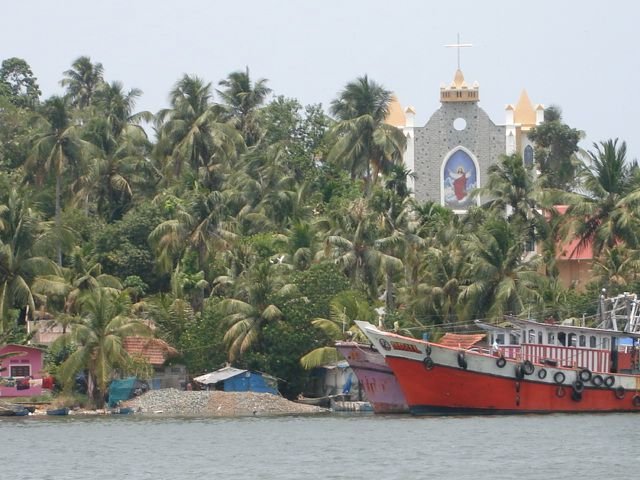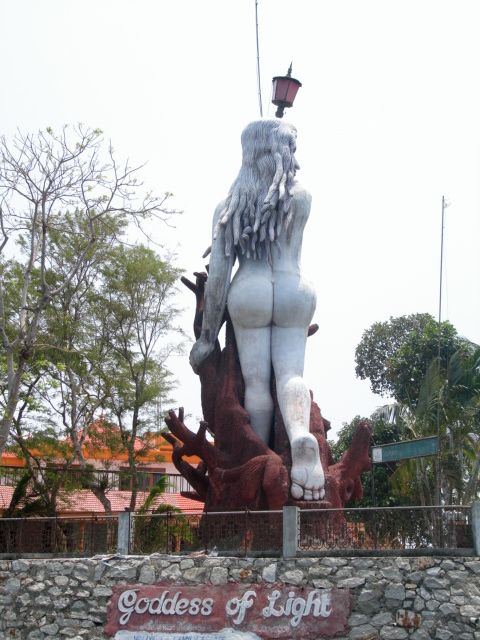 Ah Goddess of Light... I worship you!
---
Unfortunately, while my comuputer is down for repairs, I cannot access any more of our honeymoon photos. We will go on to the second part of our Kerala Backwater adventure ASAP, I promise.
---
Thanks again for reading our adventures...
---
Previous Episodes:

If you really want to know what is inside this Coconut, take a look at Humans Of Steemit.
QUOTE OF THE MONTH @stranniksenya
After all, a dream will remain a dream, if you do not start doing anything.
AS ALWAYS... THANK YOU FOR LOOKING, YOUR SUPPORT IS GREATLY APPRECIATED.
Up-Vote, Re-Steem and Reply. Your comments are very welcome! Don't forget… #DreamsComeTrue!