Heeeyho Readers! First day cycling in Kraków, sharing some pictures of the Old Town.
---
Sup guys, finally I was able to hop on the bicycle and go for a ride after a looooong time, it felt great and refreshing to move my legs again. The weather in Kraków feels so great for cycling; at around 10 degrees Celsius it's not cold enough to completely freese you, nor it's too hot to burn, for me it's perfect, even though I know it's going to drop by a lot in the upcoming weeks.
While eveyone is doing SteemFest 3 stuff I just took the time to wander around aimlessly around the Old Town. The city is incredibly bike friendly with bike lanes all over the place; it's just strange that people do not use helmets!
So anyway, I took some pictures just to get started, which I'd like to share on this post. Later I'll upload the video from this small bicycle ride and tomorrow I'll go back to those places on foot, or with a bike lock, because most of the sites, especially the Wawel Hill complex, doesn't accept bikes inside. Enjoy!
Wawel Hill and the Royal Route
The ride started following the Vistula River until the Wawel Hill complex could be seen. It's amazing to see those old rock buildings and the Royal Castle, the Wawel Cathedral. Tomorrow I'll enter the complex, because bicycles are not allowed inside, and they shouldn't indeed, as the whole thing is dated from 970AD, wow!
Click any of the images to enlarge!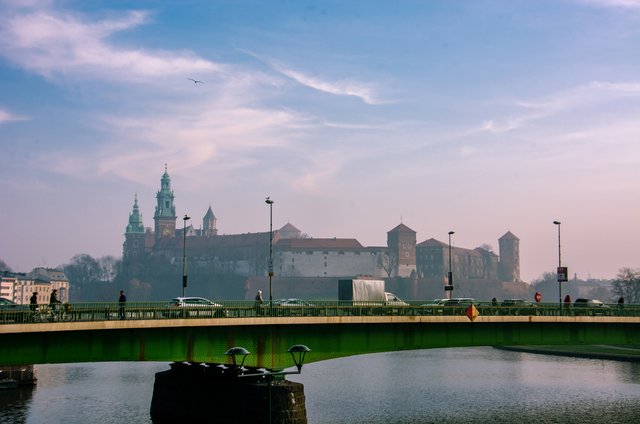 ---
The closer you get to this historical heritage, the bigger the walls become. Can you imagine attacking this place back in the Medievel days, with your troops being stranded between the fortress and the river. Unfortunatelly I couldn't get inside, so the picture on the right is just me going down the street with my tail behind my legs.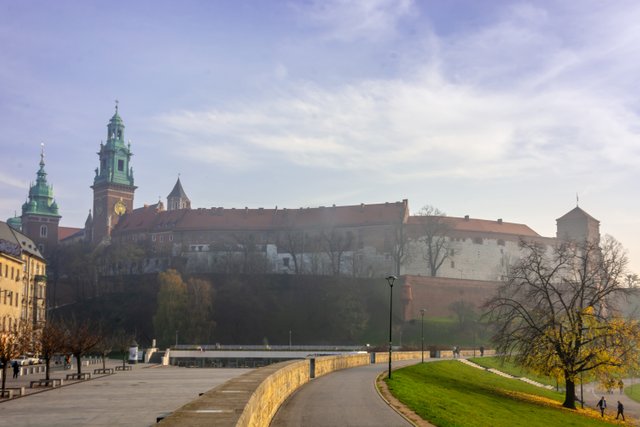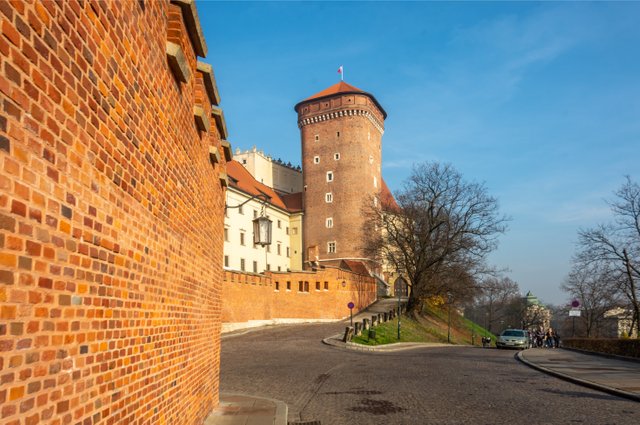 ---
On every corner of Kraków I was like woooow, you'll see on the video. It's so much history and information at each new street exploration, the buildings are so huge. Did you know that they are original? Kraków is one of the few cities that was not heavily bombed during the war, so what you see is how it was in the past.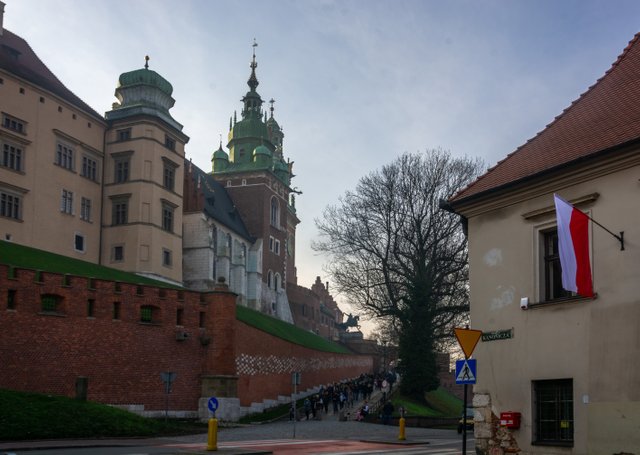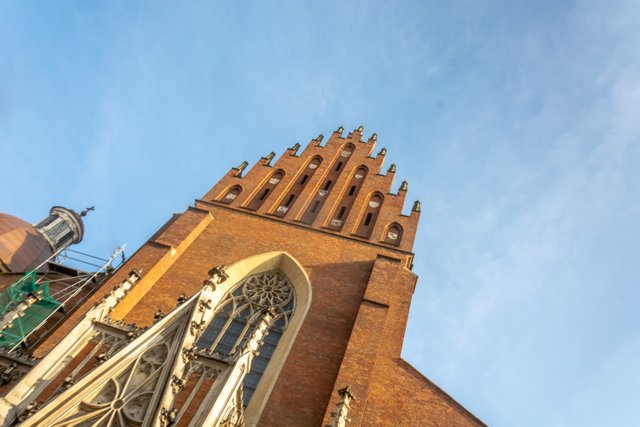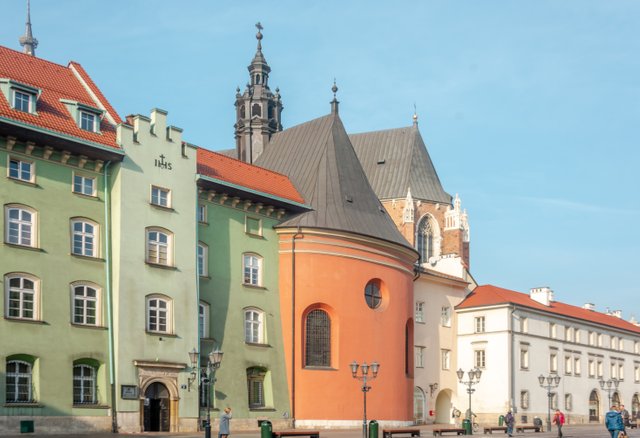 ---
The architecture is so full of details that it's hard to proccess, you could sit for hours looking at the same building, and yet spot some small detail at each time. The domes are outstanding, I can't wait to go inside each one of those buildings.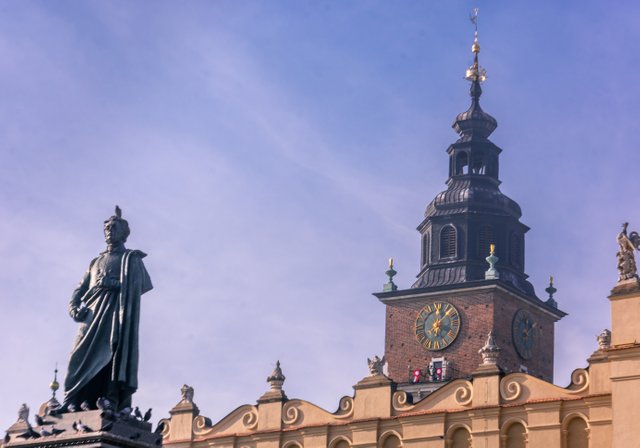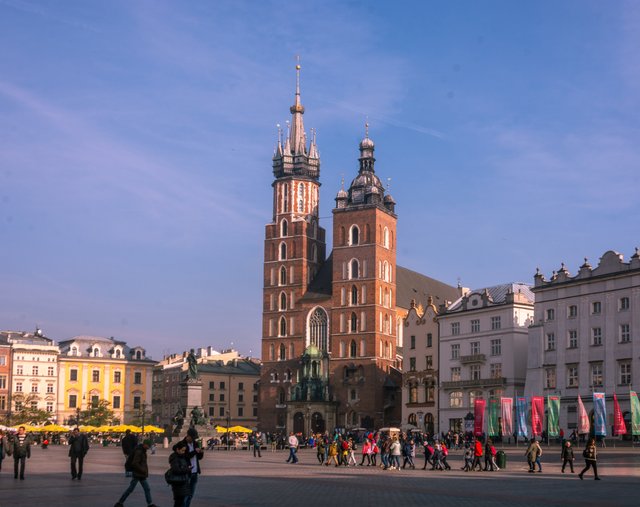 ---
Before going home I saw the classic love padlocks hanging on the Father Bernatek Footbridge and the acrobatic sculptures. It's interesting that I hadn't noticed all of this when I passed earlier on the same bridge. I guess that the morning fog and the excitment blinded me a little bit.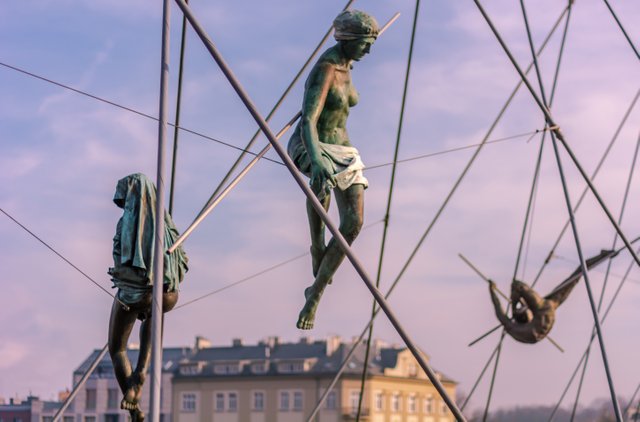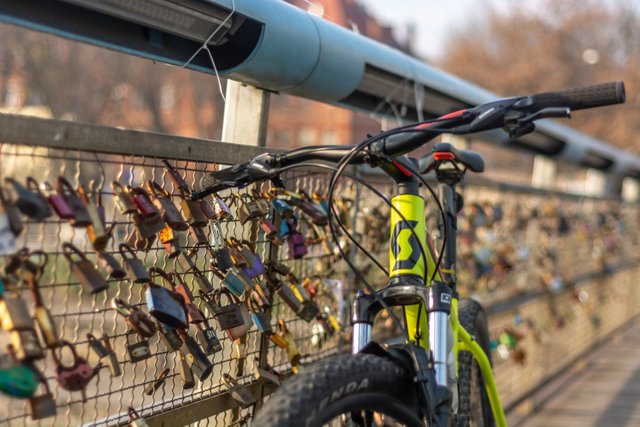 ---
The days are passing fast here in Kraków and there's still so much to see, maybe I'll have to extend my stay if I find a hostel to exchange work for the stay. Tomorrow I'll team with @for91days to record some awesome videos, and maybe, extract some photography tips from him.
Stay tuned, because this insane trip is just starting! Cya later with the video, peace, love!
---
Did you like the photos from today? Would you like to see more? Drop a message down below, I love talking to you!
If you liked this post, please, consider leaving your upvote for a hot coffee.
~Love ya all,

---
Disclaimer:  The author of this post is a convict broke backpacker, who has travelled more than 10.000 km hitchhiking. Following him may cause severe problems of wanderlust and inquietud. You've been warned.
---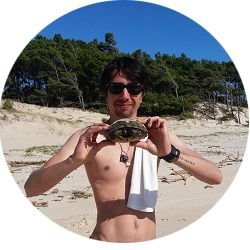 I'm Arthur. I blog about Adventure Stories, Brazil, Travel, Camping & Life Experiences.
Follow me to stay tuned for more craziness and tips.
You may also want to read:
[vlog #19] SF3 Challenge | How long from Brazil to Kraków?
[Blog #44] We Made it to Poland | SteemFest 3 | Kraków
[vlog #18] The Journey to Kraków ep1 - How to take a bike on a plane.
[vlog #17] 3 Fun and Useful Apps for Cycling / Bike Vlogging
Monday Morning Quote: "Those who dare to fail miserably can achieve greatly"
CO-FOUNDER AND CURATOR ON:

A PROUD MEMBER OF: