Hooray Readers! Bringing yet another fun and crazy video to the community - Mr.P on Video!
---
Hello, hello Steemians, dTubers and any other Monsters out there! Coming up with yet another fun bicycle video for you. This time I'd like to introduce this video announcing that YES, I'm flying to Krakow in Poland. There's going to happen the most famous, the sexiest, the monster Steem Fest 3, which I don't have a ticket yet, but at least I'll be around to enjoy the city with all the Steemians out there. Plus, it'll be the best excuse to cycle in Europe and explore all its beauties.
Speaking of cycling, I'm taking my bicycle with me on the plane! Do you know the pain in the behind to carry a bike on the plane? Do you know how to prepare your bike for a flight? That's what I'll talk on this video, we'll disassemble the monster and pack it to cross the Atlantic. Enjoy!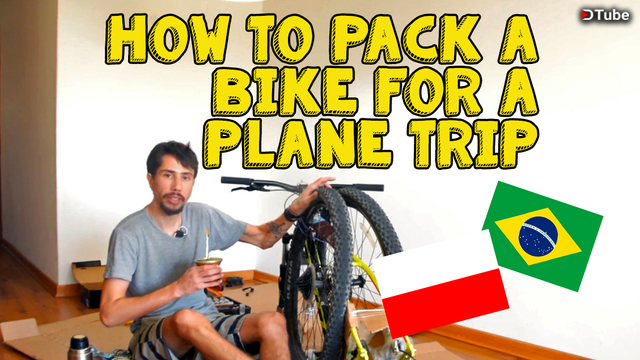 ---
Video Summary
---
On this video we'll go through the proccess to disassemble and prepare a bicycle for air travel. You'll see:
Parts that need to be removed and how to do it;
Tools needed to work on the bike;
Important tips and tricks;
How to pack to avoid paying extra luggage fees.
Note: Remember to spare and take with you all the tools used, so you can assemble it back on your destination, otherwise you'll find yourself in a bad situation Do'h.
I hope that this video inspires you into taking your bicycle with you, it's simple and it's a really joy to explore a new city straight from the airport.
---
Was this video helpful? Have you ever taken a bike on a plane? Would you do it? Leave a comment down below, I love talking to you.
If you liked this post, please, consider leaving your upvote for a hot coffee.
~Love ya all,

---
Disclaimer:  The author of this post is a convict broke backpacker, who has travelled more than 10.000 km hitchhiking. Following him may cause severe problems of wanderlust and inquietud. You've been warned.
---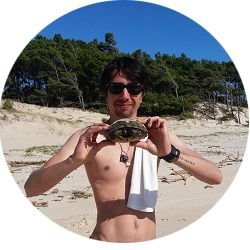 I'm Arthur. I blog about Adventure Stories, Brazil, Travel, Camping & Life Experiences.
Follow me to stay tuned for more craziness and tips.
You may also want to read:
[vlog #17] 3 Fun and Useful Apps for Cycling / Bike Vlogging
Monday Morning Quote: "Those who dare to fail miserably can achieve greatly"
[vlog # 16] Go By Bike | Intercity Trip | 60km"
Monday Morning Quote: "No place is ever as bad as they tell it's going to be."
CO-FOUNDER AND CURATOR ON:

A PROUD MEMBER OF: