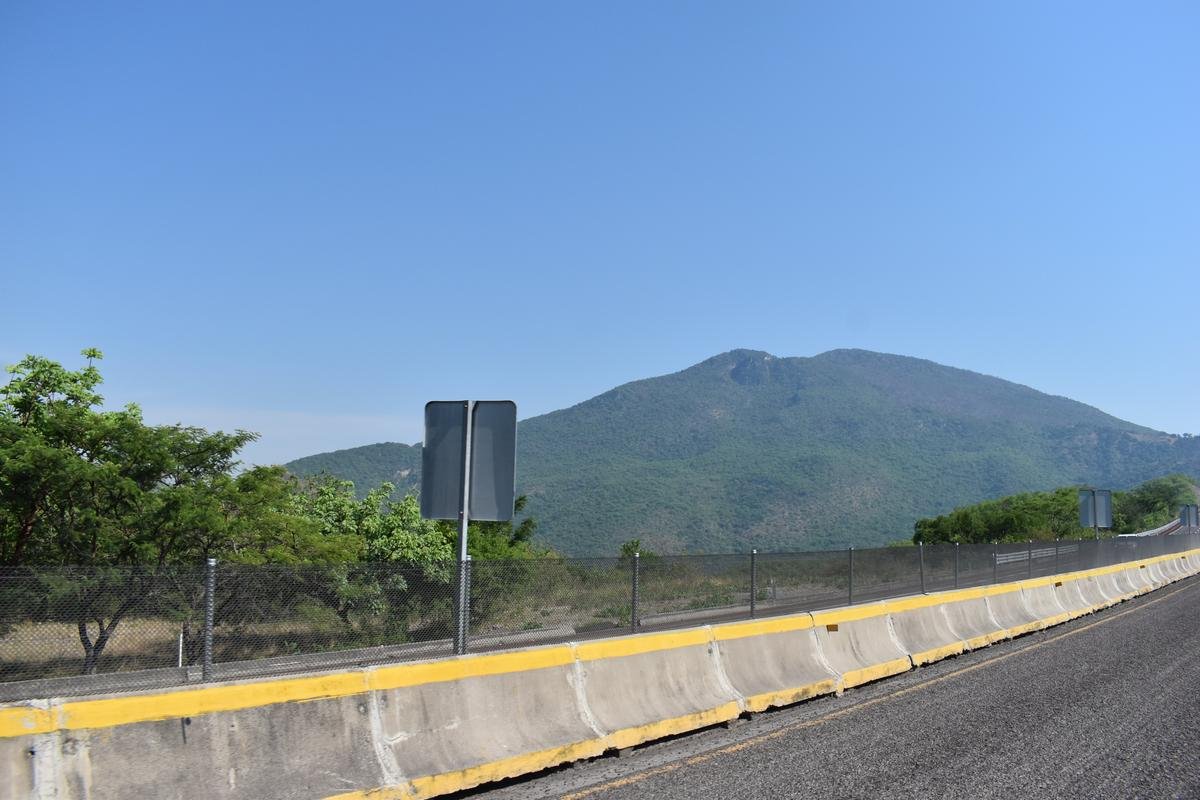 This is the first of many posts that show photos from the journey to Mexico City for our new flock of silkie chickens. Literally the day before I decided to switch my camera to start taking photos in RAW as well as JPEG which gives me more options for editing. John has been spending a lot of time learning to edit photos so its desireable to have the raw option even if we never use it. I forgot the fact that these photos take up a significant amount more space on the camera card so about a half hour into the trip I found myself having to delete and start over without the raw option, to save space.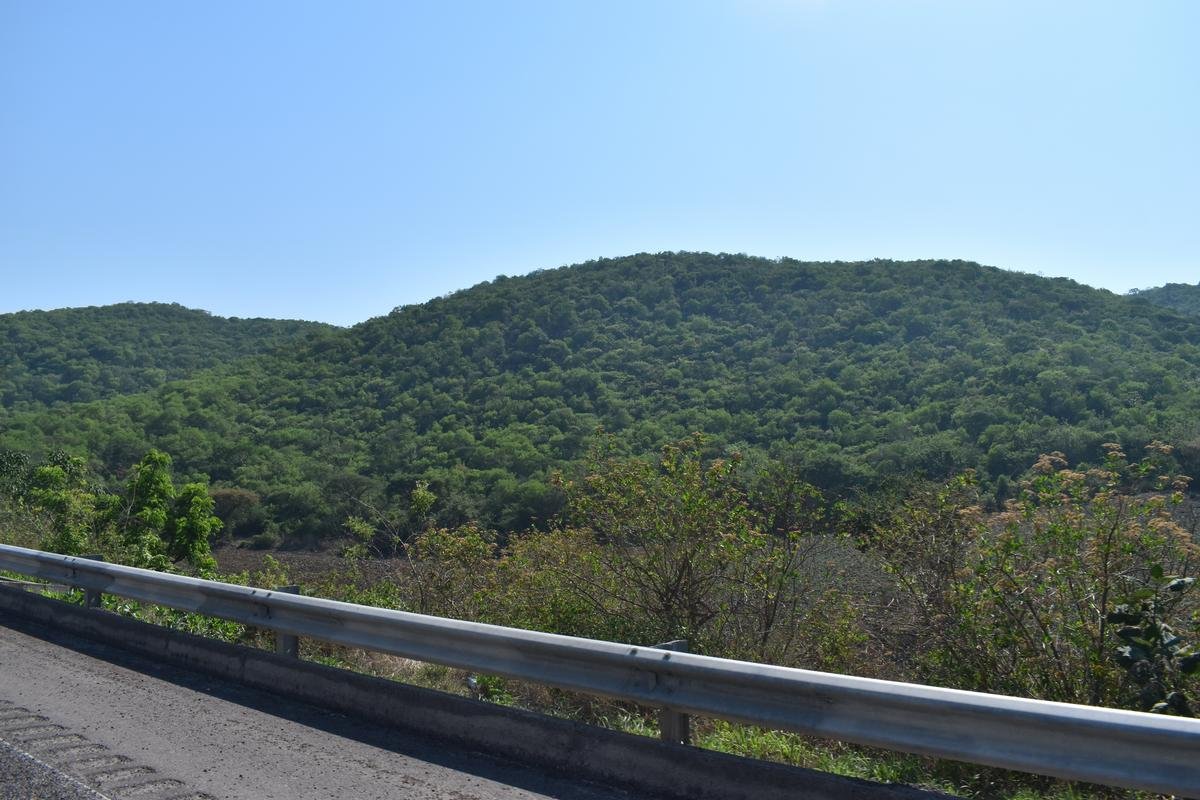 Now I actually debated on taking the card out of my older camera to bring as backup and chose against it, forgetting that I'd switched to raw. Not only that but I just now found out that John of course was prepared and had several extra cards on him, something I should have expected knowing him. He was looking forward to the RAW photos and is not saddened that I don't have them.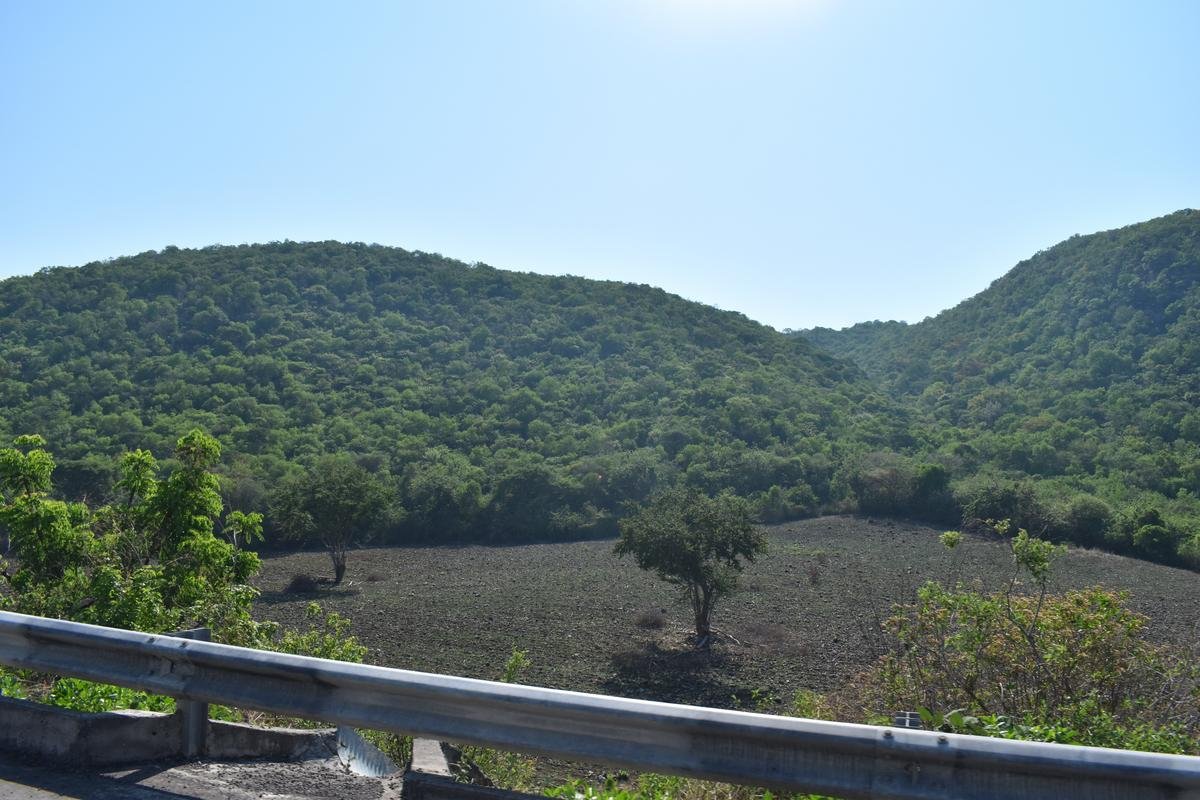 One thing that always amazes us about Mexico is the amount of diversity you can experience in a short time. It's a huge country with every climate in it which makes driving through an amazing experience. It's half the reason I wanted to go, despite having the option to stay home and let John handle it.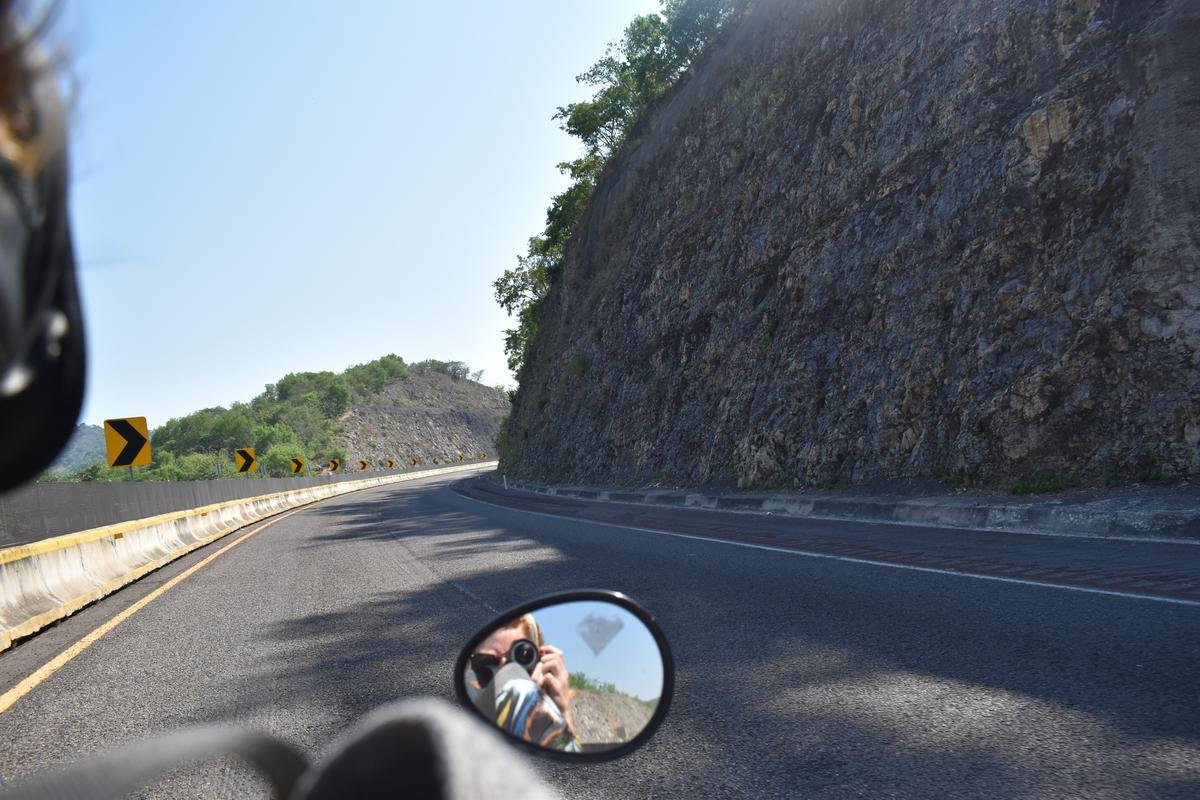 Now I love Acapulco but part of me wanted to see something else after two years of palm trees and harsh jungle. I was seriously curious about what Mexico City is like despite a natural fear of the capital. We've honestly kept in the safety bubble that is Acapulco and while I was nervous to leave part of me craved the adventure.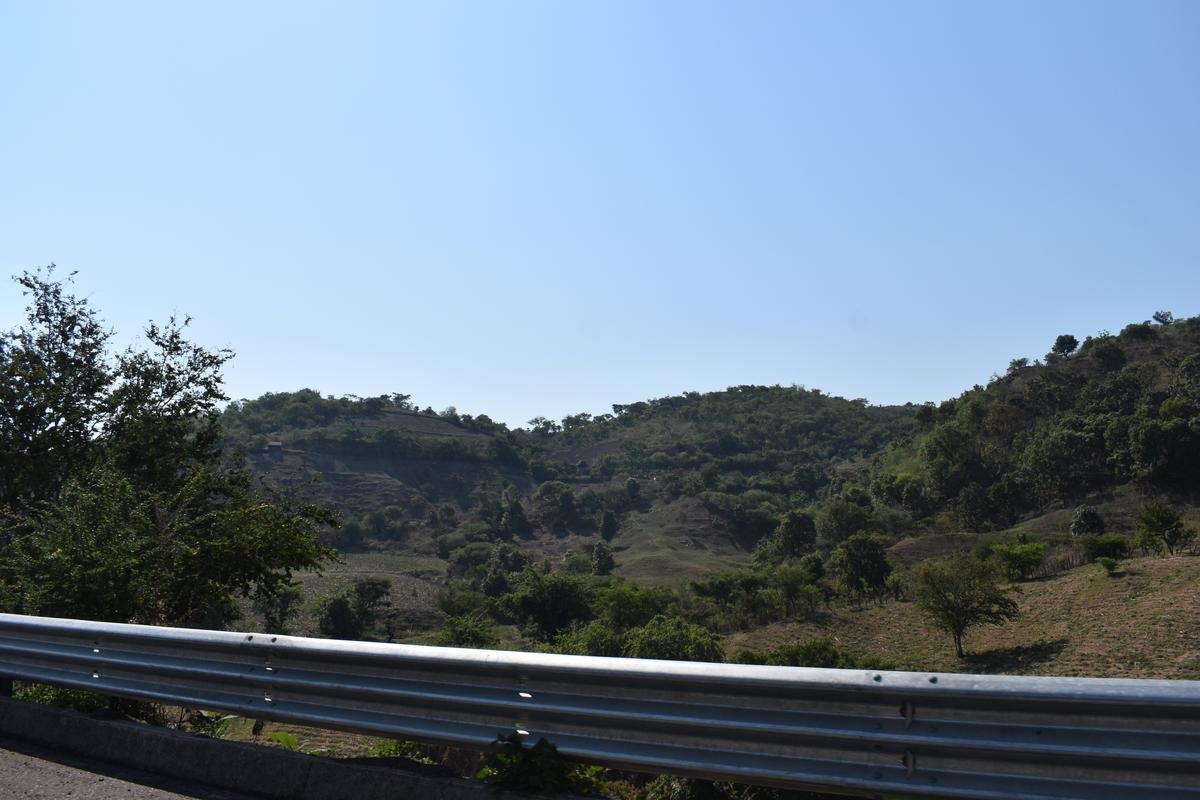 The plan was to head out at 7 just as the sun came up but I ended up making us nearly an hour late doing my morning tasks. We got started and I knew as we left that I likely should have brought some warmer clothes. It was just morning in Acapulco but high speeds reminded me that a motorcycle can be a very chilly mode of transportation at high speeds even in warm climate. It's actually part of the positives of the motorcycle, as riding around in a car can be stifling.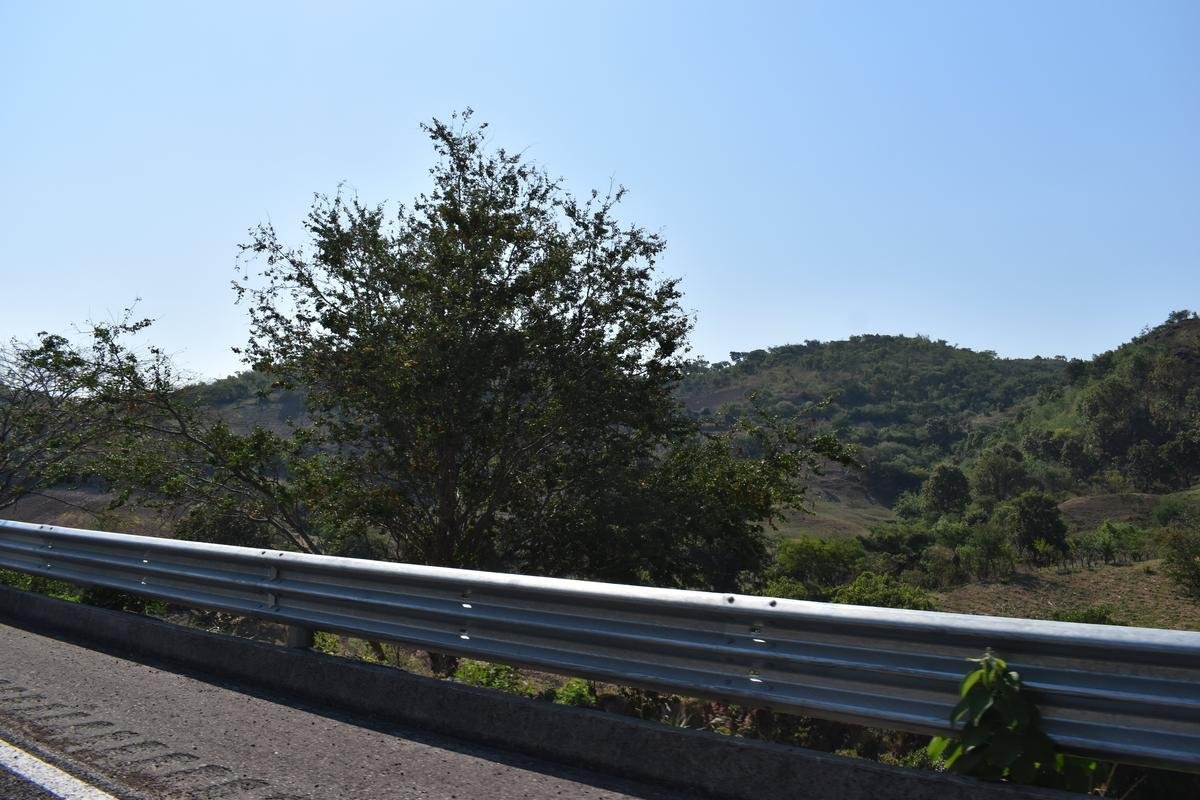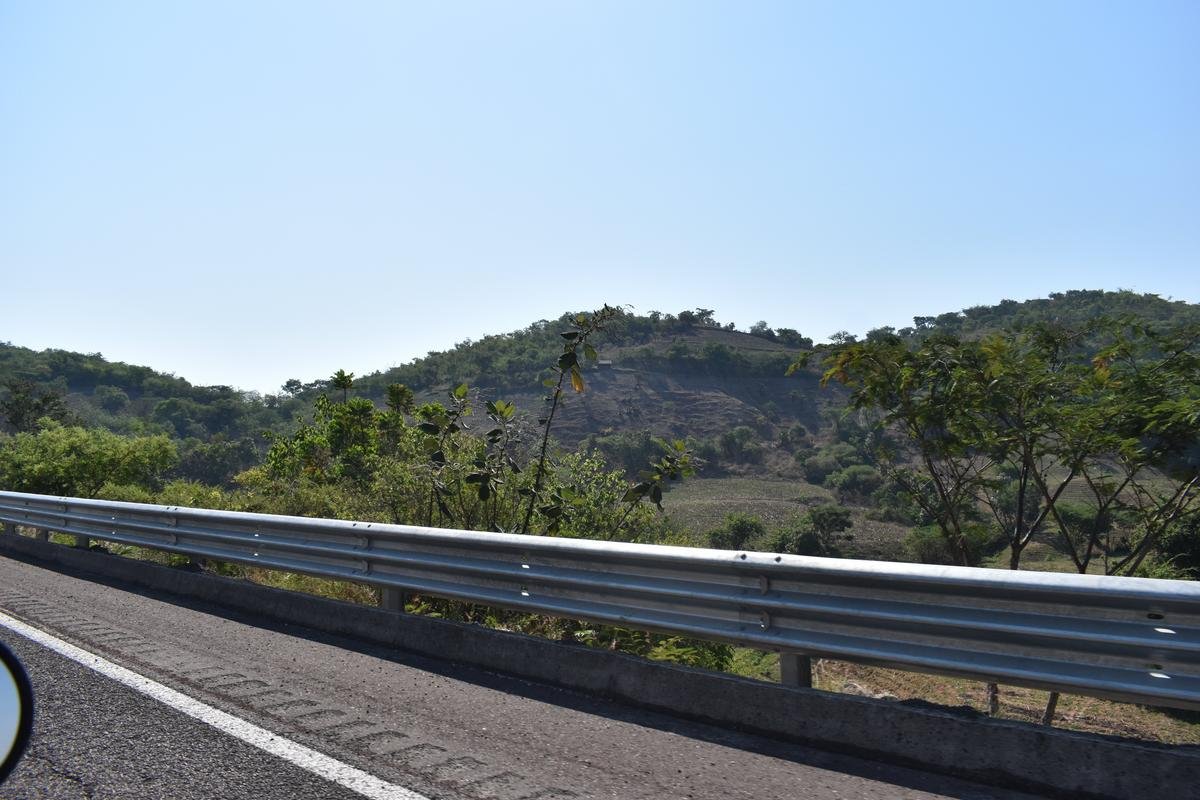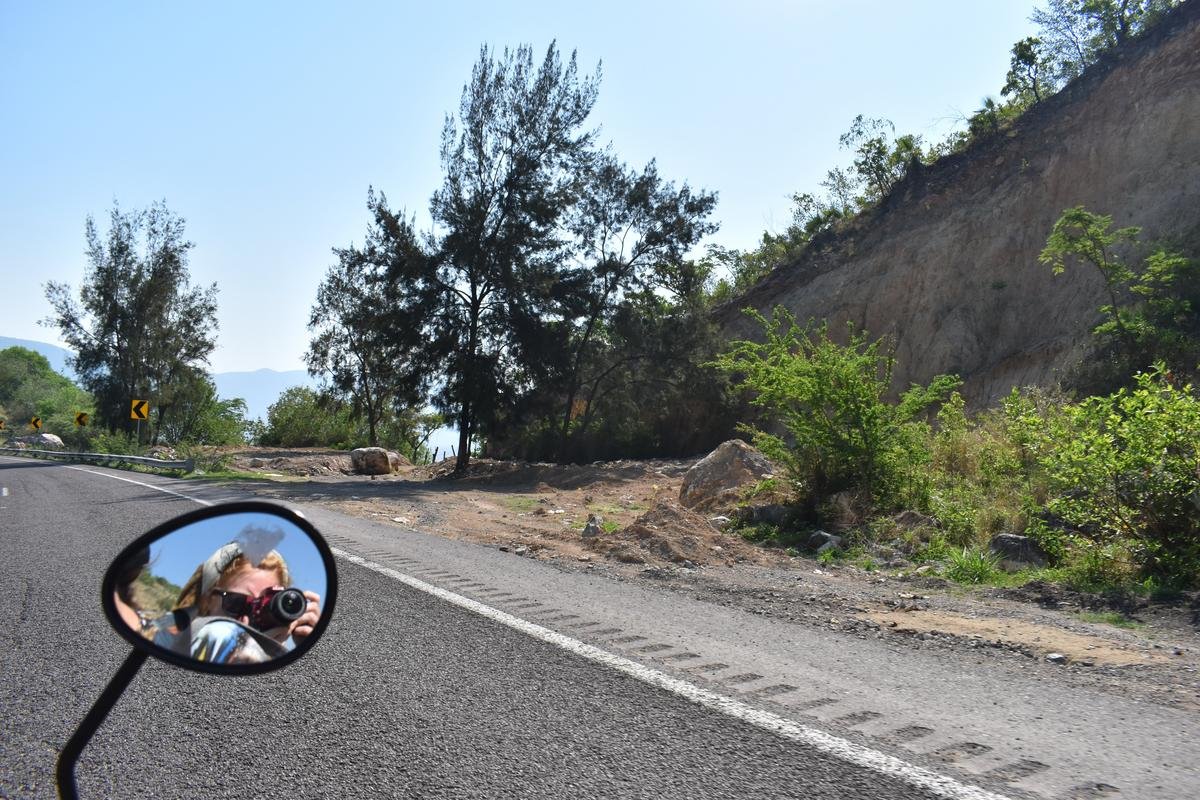 I got these shots with my Nikon D5500 strung around my neck by it's strap. I've still got a red spot and some blistering from the chafing of it hanging around my neck literally all day. On the automatic sport mode, it's easy to take photos while driving mainly during the daytime. Despite the possible danger of losing my camera, driving around getting photos on the back of the motorcycle or in the back of the truck is actually one of my favorite things.
I had on a long scarf tying back my hair to hide it from any cops we passed, it proved very helpful during our police encounter as I didn't really want him seeing my shiny red camera.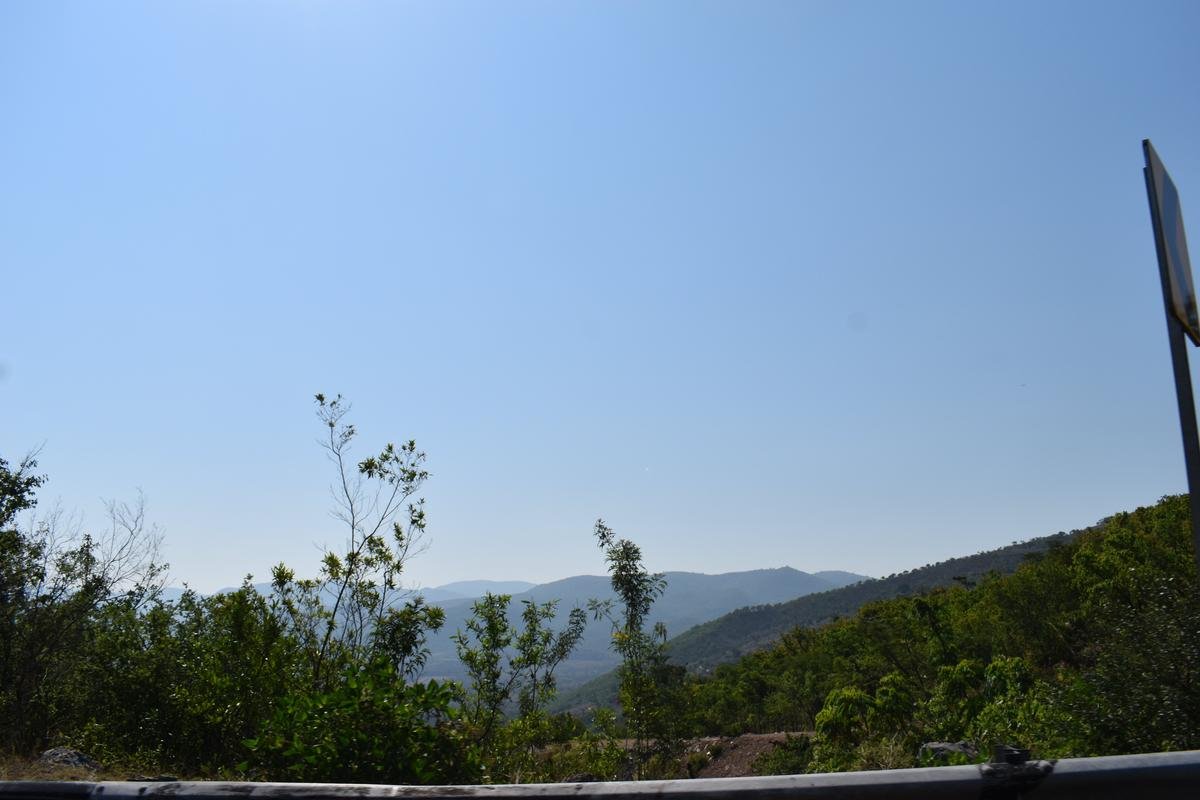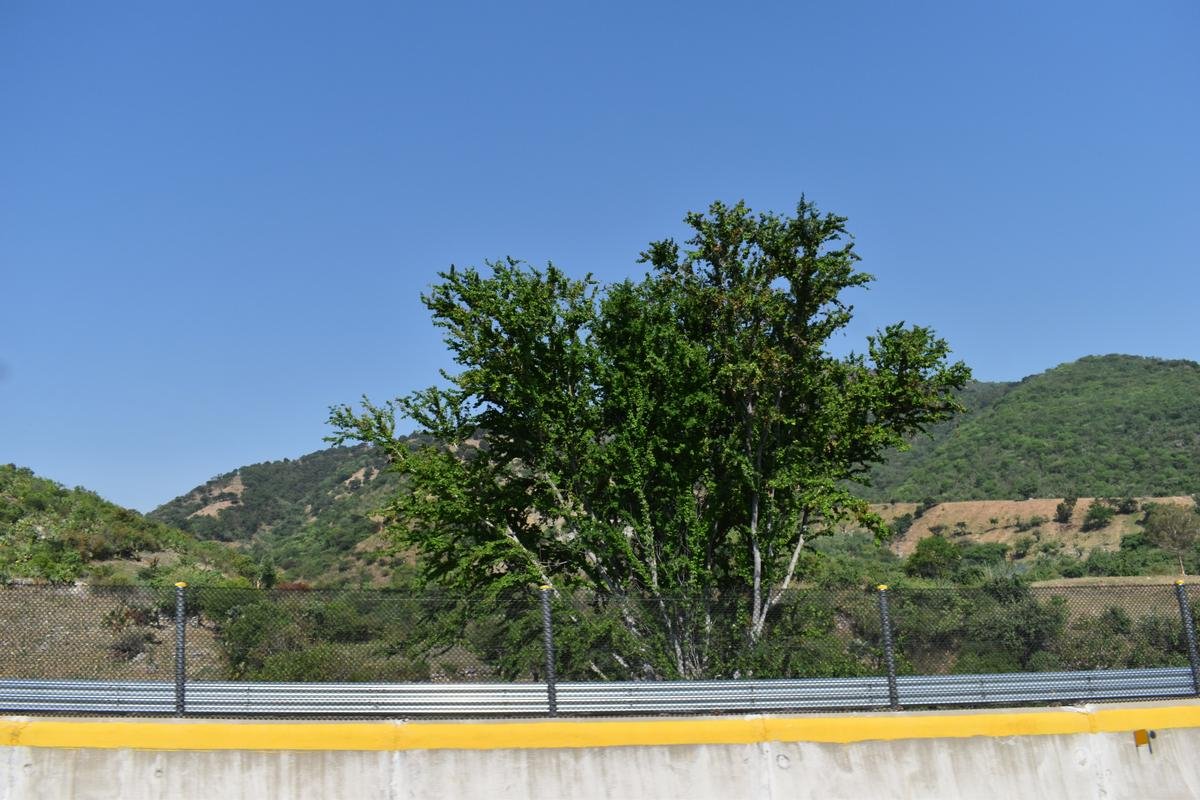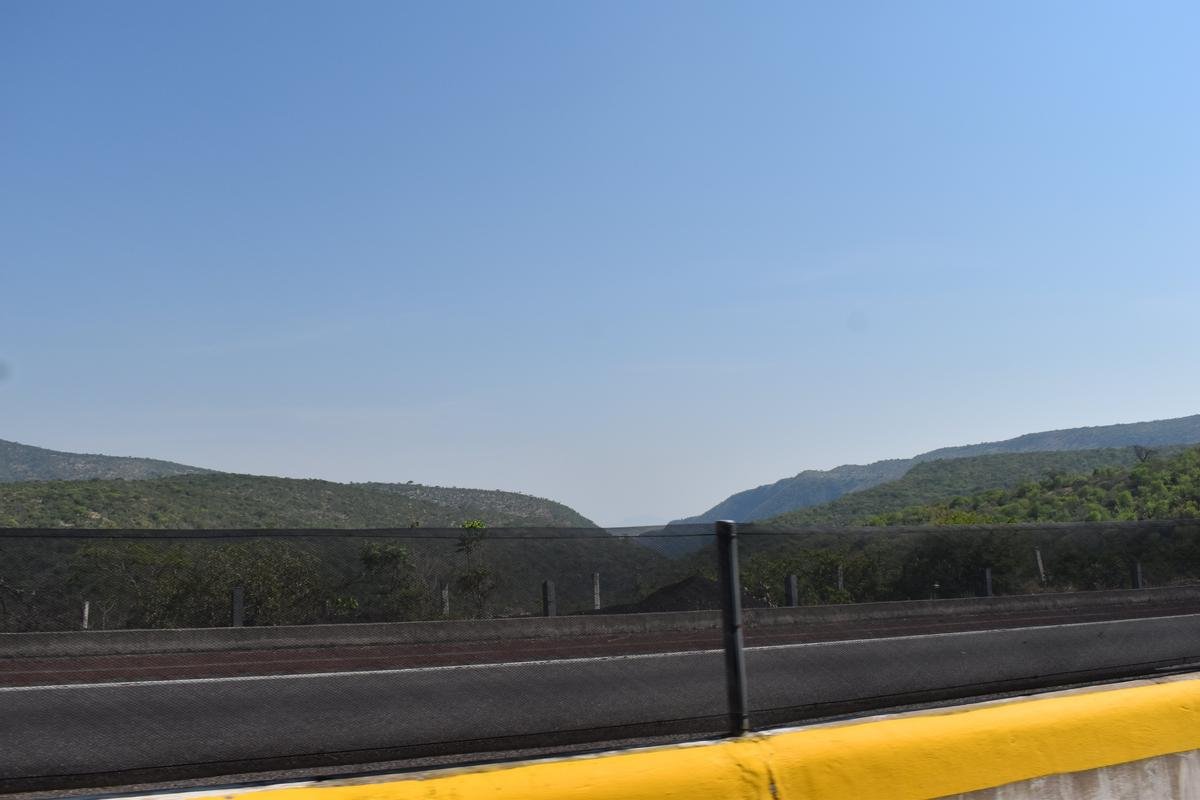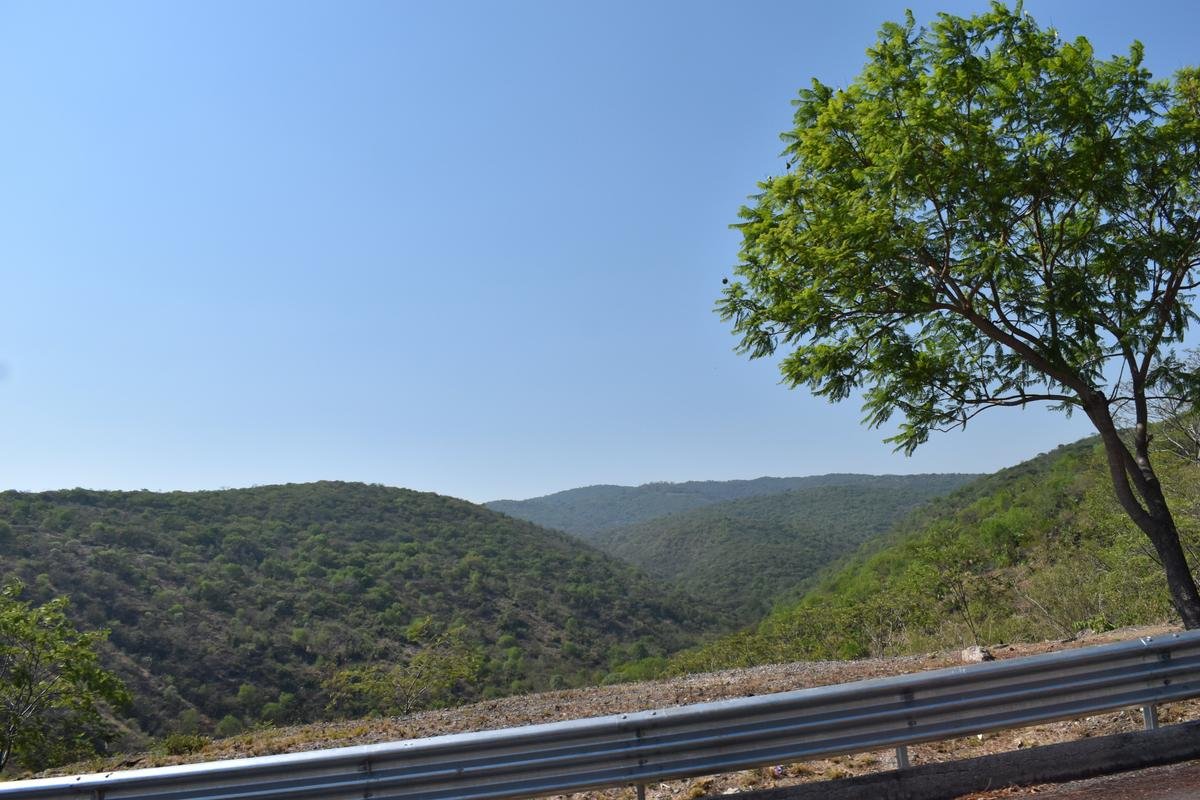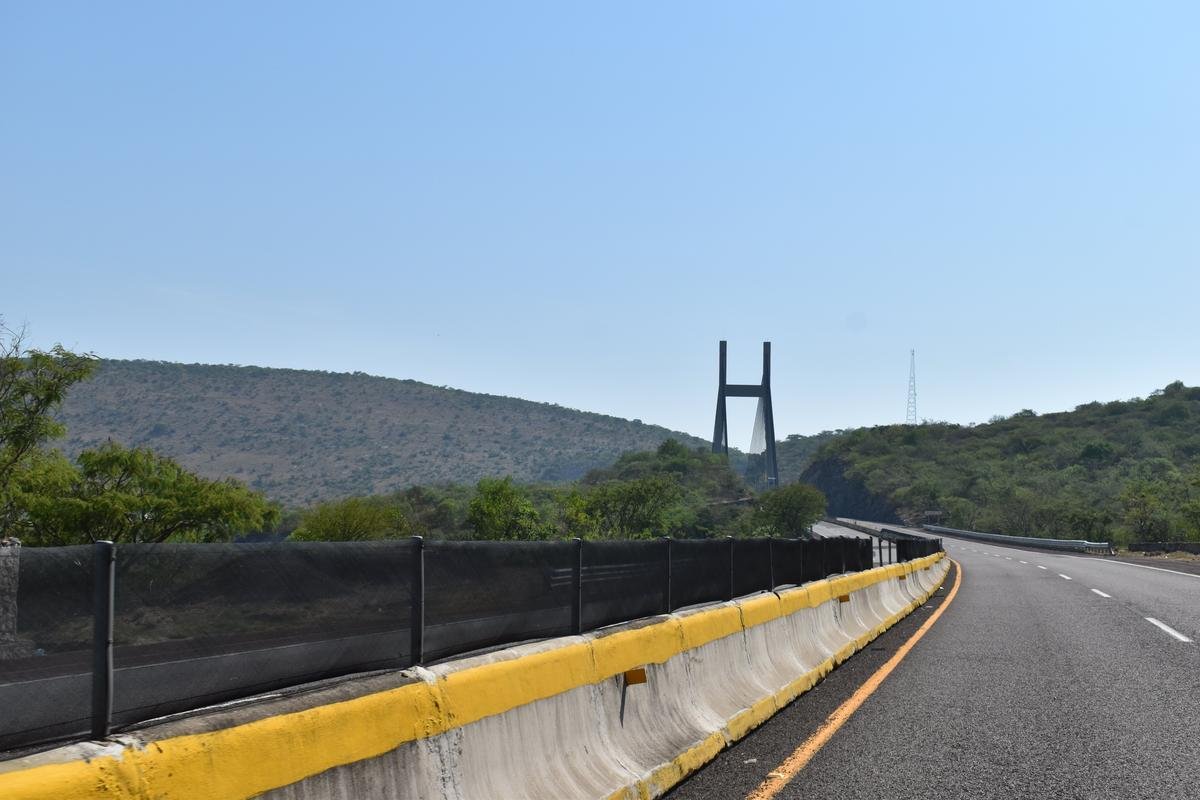 We took the toll way the whole way there. For anyone that isn't aware Mexican toll roads are more expensive than American ones by far. Part of our logic with taking the motorcycle was to reduce the cost as the tolls for a moto are half to a third of what they are for a car. Apparently they offer services like free tow to a mechanic but that involves calling the police which isn't desired for us in most situations.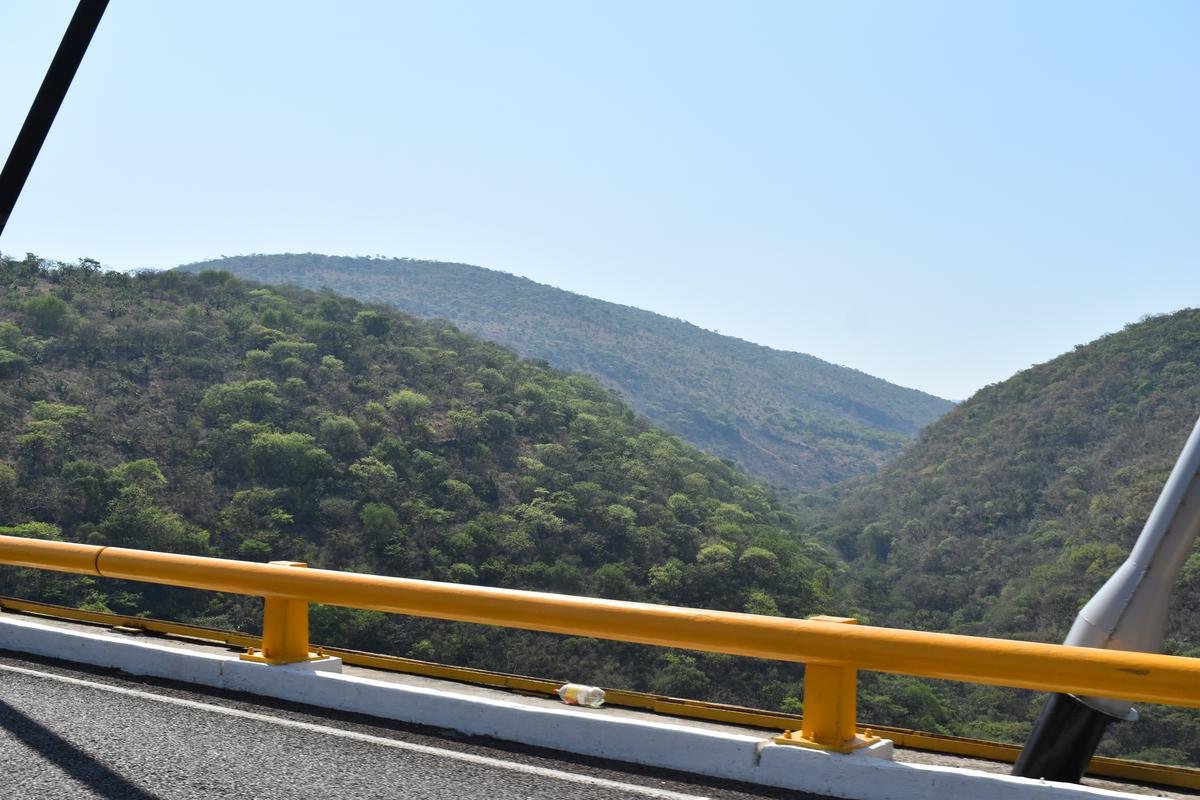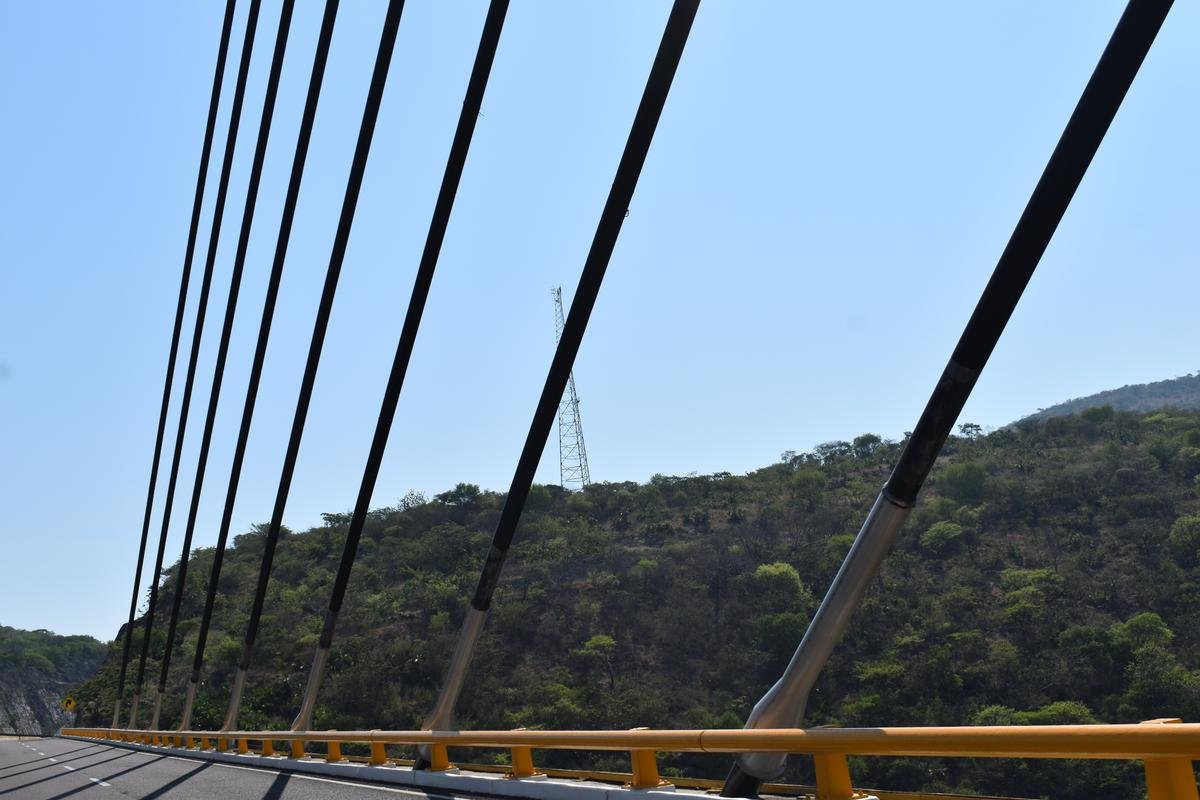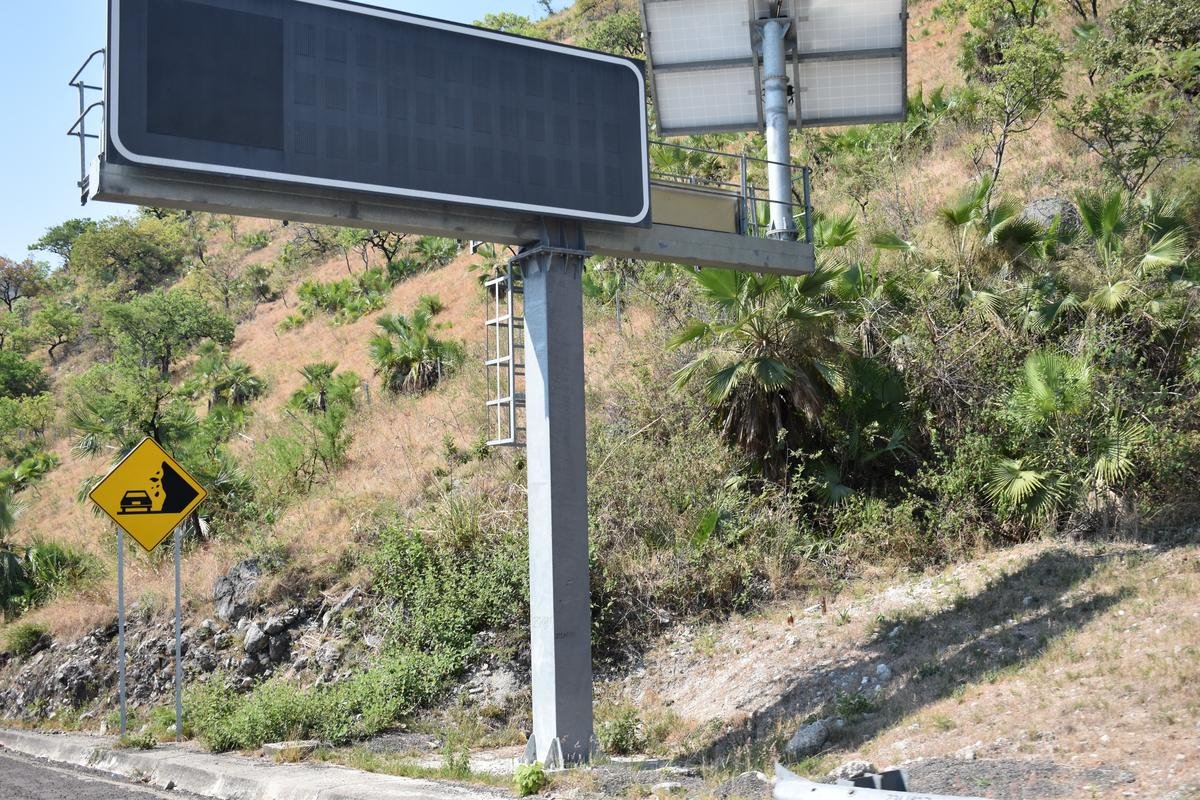 The roads had these warning signs every so often, as much of it cut through areas with steep cliffs on either side. Mexico has spent a lot of time and money doing what they can to remove as much of the loose, easily broken off stuff to combat the problem and it's obvious when you drive the tolls, especially from Acapulco to Mexico City.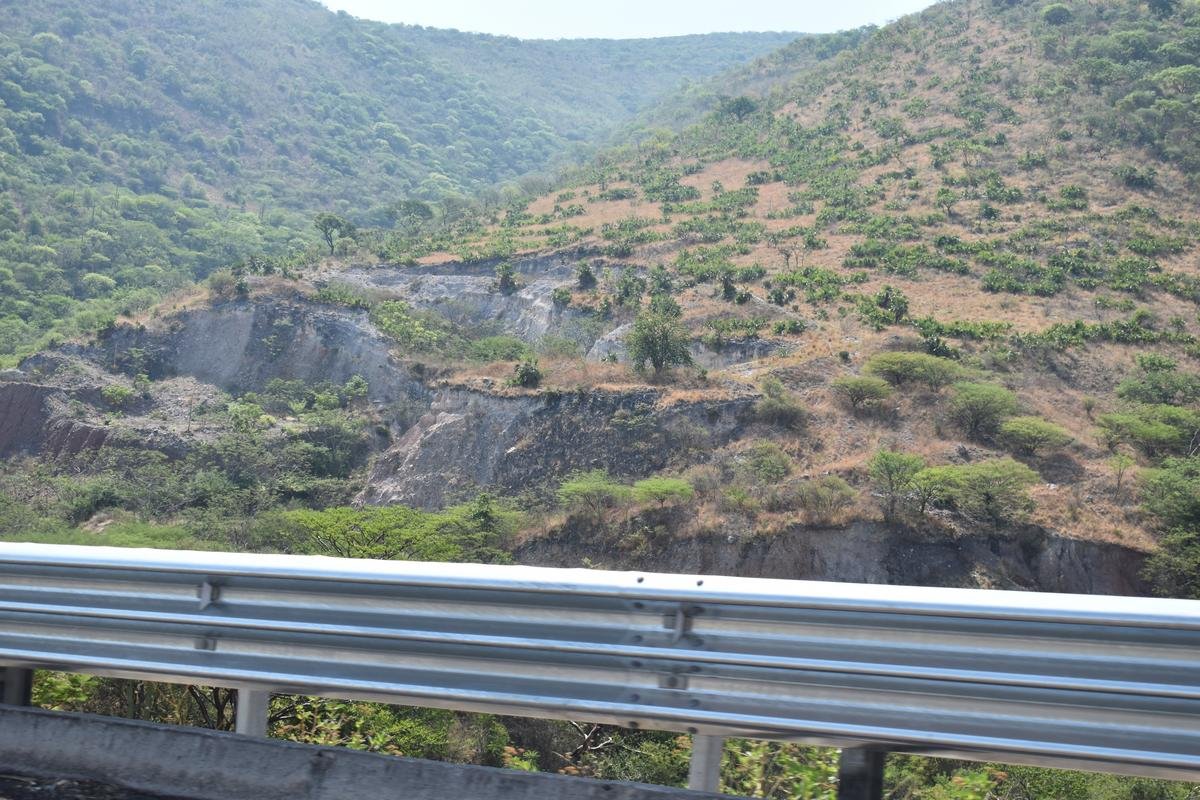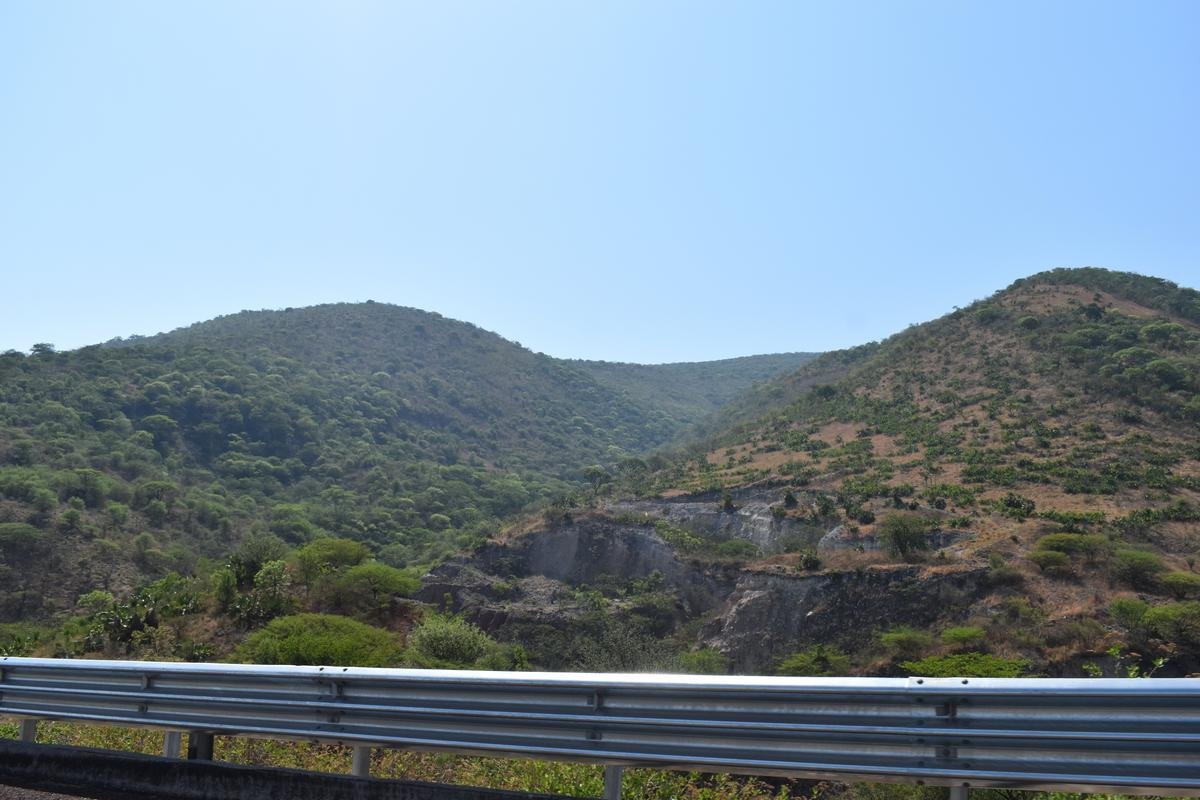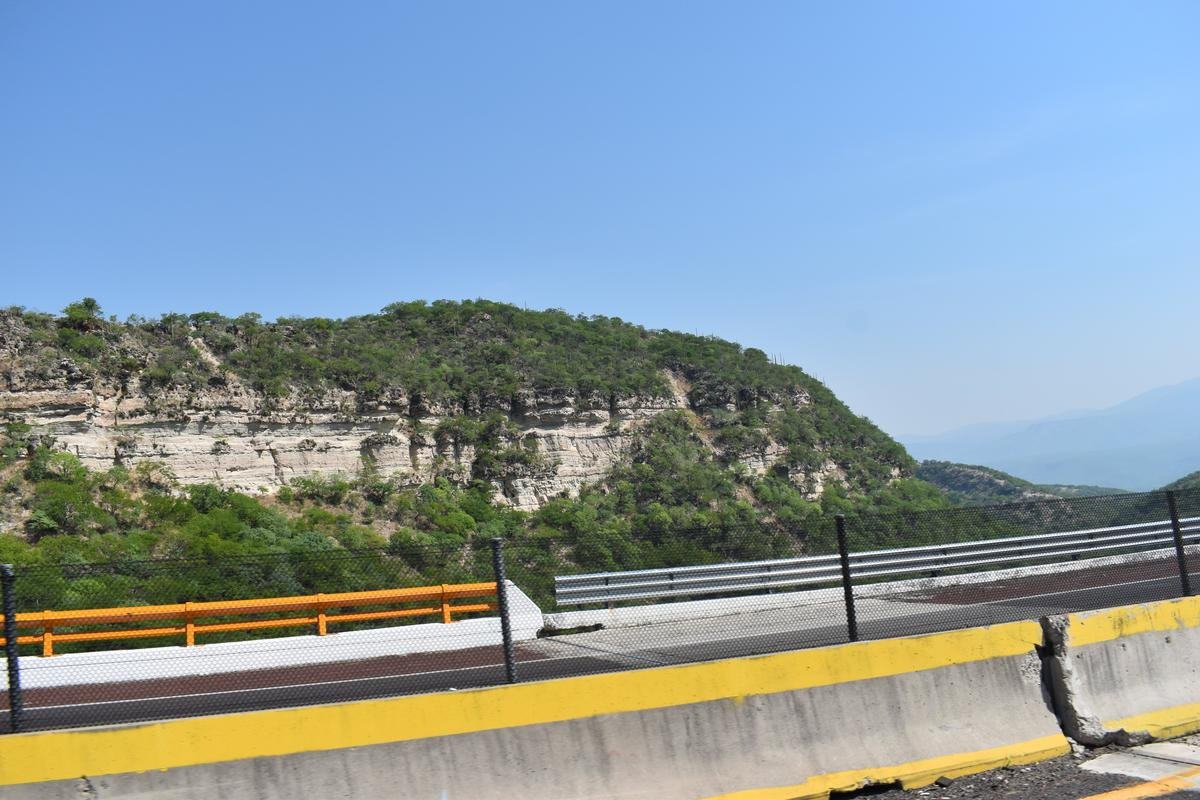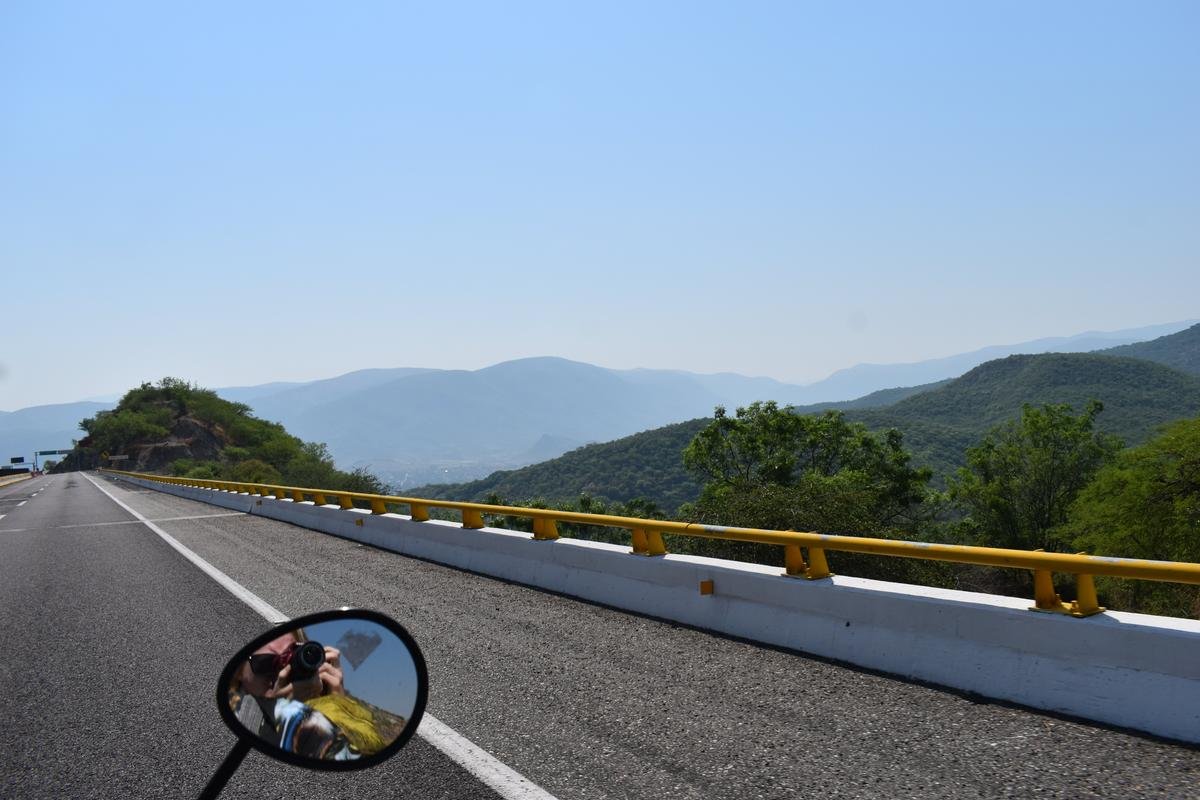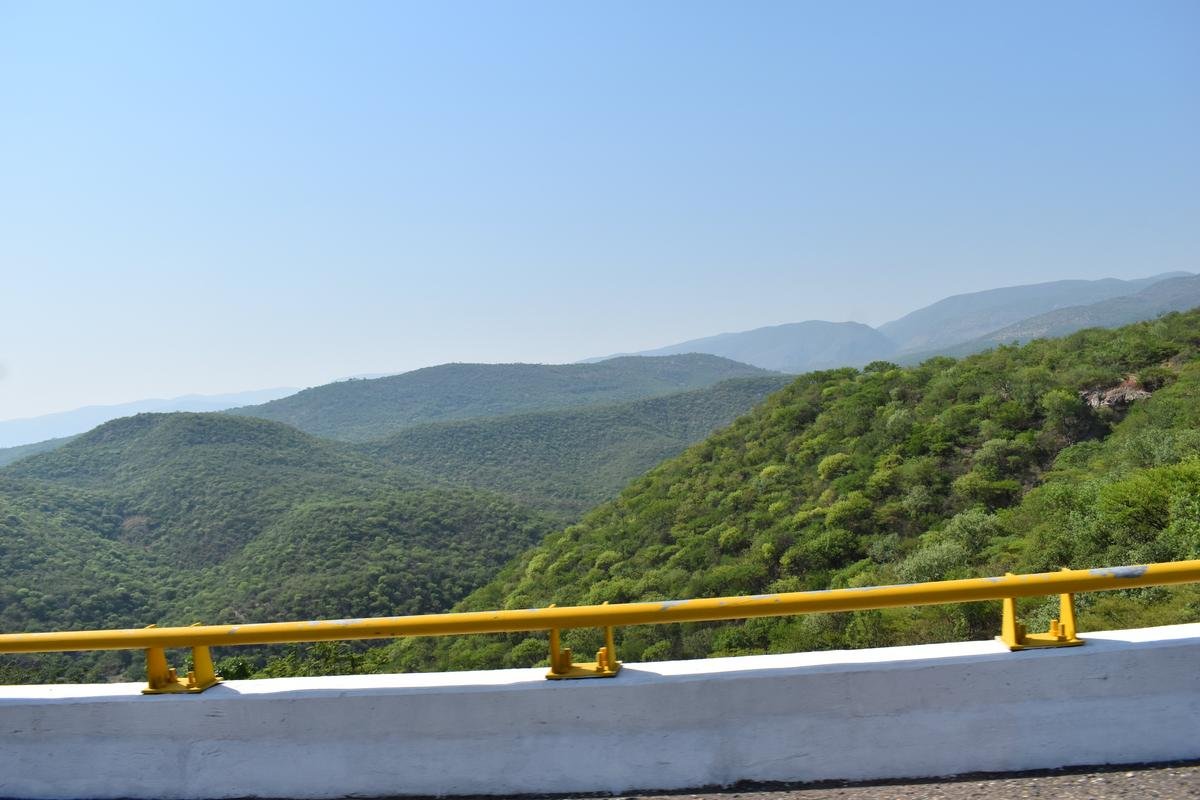 Much of Mexico is like this, sparsely populated. While we love the convenience of the city, I can definitely feel the draw to live out in areas like the ones shown in this post, far from most things.

Did you enjoy this post? Check out the links below for more like this one!
Protecting You To Death: High Speed Motorcycle Chase Over Lack of Helmet
Farm Update: 6 Silkie Chickens Acquired in Epic Mexico City Journey
Stranded in the Middle of Mexico Over Silkie Chickens: Where I've Been for the Last Two Days (Preface to Epic Mexico City Story)

In case you missed them, some of my recent posts:
Acapulco Sunsets: Turning Pain into A Secret Weapon
Natural Health: 5 Elements Super Nutrient Bee Product Blend
Learning to Face Fears on Two Wheels

Hi there, if you're new to my blog here on Steemit check out this for more information on who we are and how we got here.
If you found this valuable don't forget to upvote, resteem or comment on this post!
Thanks for following and supporting us, until next time!