DIY Travel PH#19: Issa's Haven - Santorini Inspired Resort in Oslob, Cebu
Oslob Cebu - Tourism is improving the lives of most Oslobanons for the past at least five to seven years because of the whale sharks who had been attracting tourists from all over the world. Even the local travelers are all aiming to swim with the whale sharks!
I myself had been a fan since they started. Since my husband is a local as well and I am now a resident as well, swimming with these gentle giants had become very affordable to us. For only Php 50, we could experience this again and again.
I can't anymore count the number of times that we had gone swimming with the "tuki" as to how they are locally referred to.
But there have been talks and arguments about this activity, environmentalists had been fighting to stop this tourist attraction ever since the start, they are still campaigning that tourists should not embrace this, eventually, they want this to stop.
After all of this, the tourists coming to Oslob had never slowed down. There are still numerous foreigners visiting this town in the Southern part of Cebu.
And as Oslob's tourism is obviously booming, the number of resorts and apartments are also increasing to cater the needs of all tourists who have come to the town.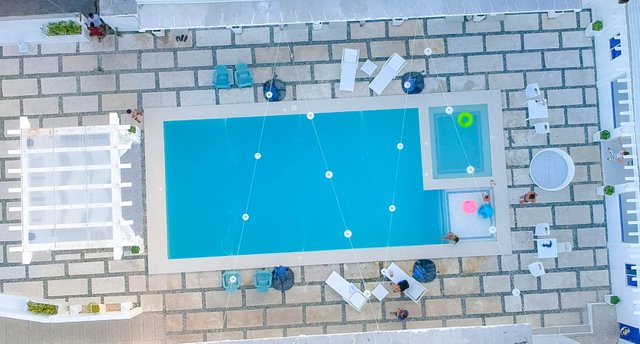 Drone shot of the resort. The flooring looked like actual wall bricks!
Whilst away from the main Whale Shark swimming area, Issa's Haven resort, a newly opened one in Oslob had been fully booked since the start.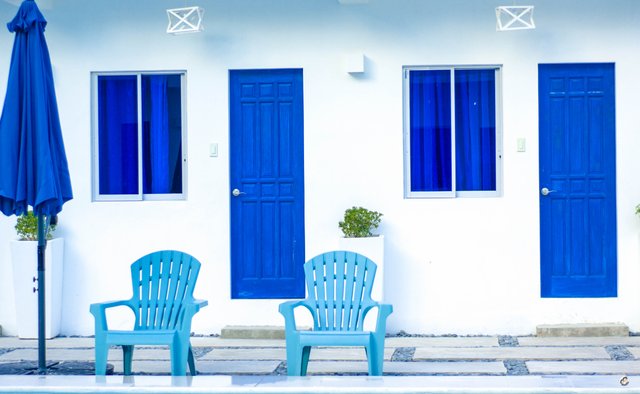 White walls, blue doors.
Owned and managed by Melissa or "Issa" herself, the resort has been eyed by most netizens because of its mini Santorini theme! White and Blue is the resort's theme and it gives this relaxing feels because each room is facing the pool, it has a quick access to it plus they have their own in-house restaurant which would provide each guest's food needs.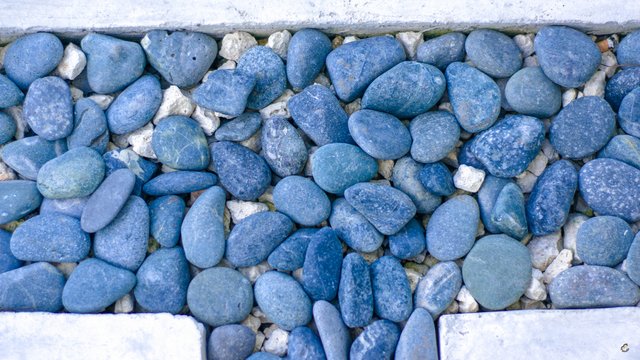 Stones used for the gaps between the floor cement.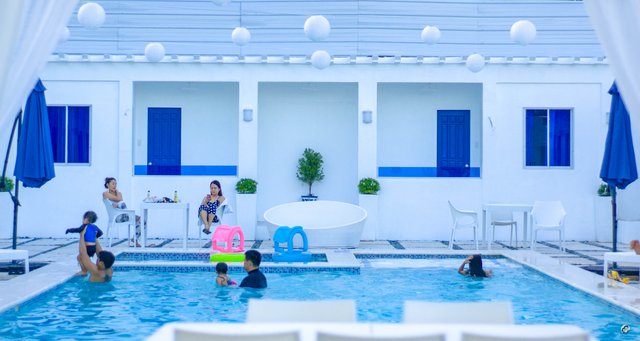 Japanese lanterns hanged at the pool area.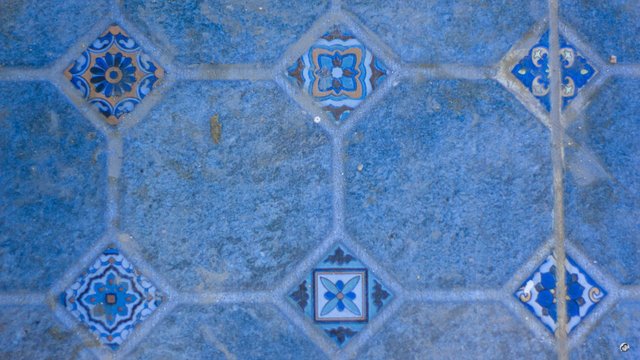 Tiles with very nice details.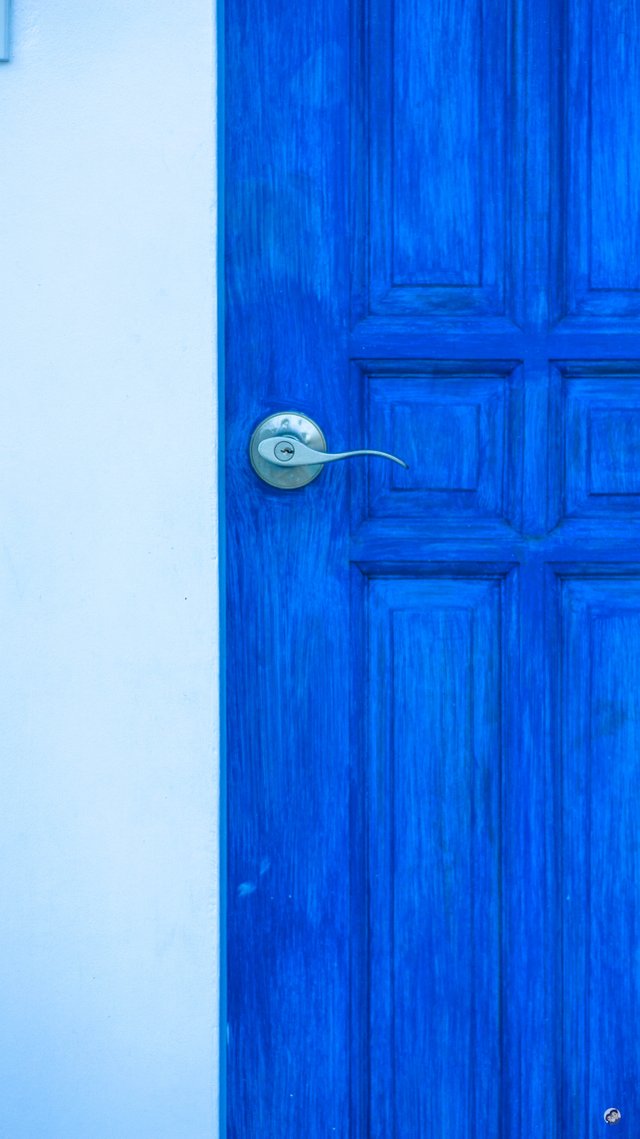 Blue-painted doors!
This is one of the issues with other inns and apartments in town as guests would still have to go out and look for food at the main town which will cost time, effort and additional transportation.
And when you order food at the restaurant, you may request to have it delivered to your room in case one wants to eat inside. The restaurant is spacious enough to cater the guests.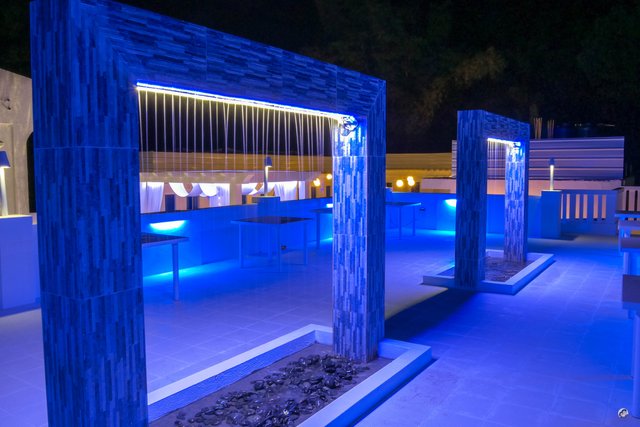 Blue lights and water fall design at the rooftop open bar.
A rooftop open bar will be opened soon too for those who want to drink while star gazing or just simply chilling out and kill time.
The resort opened its doors to guests last January 28, 2018. From the time it on up to this moment, the resort had been fully booked almost every week. They have rooms which can cater couples, groups or barkada and family. They will soon open up some more rooms for backpackers.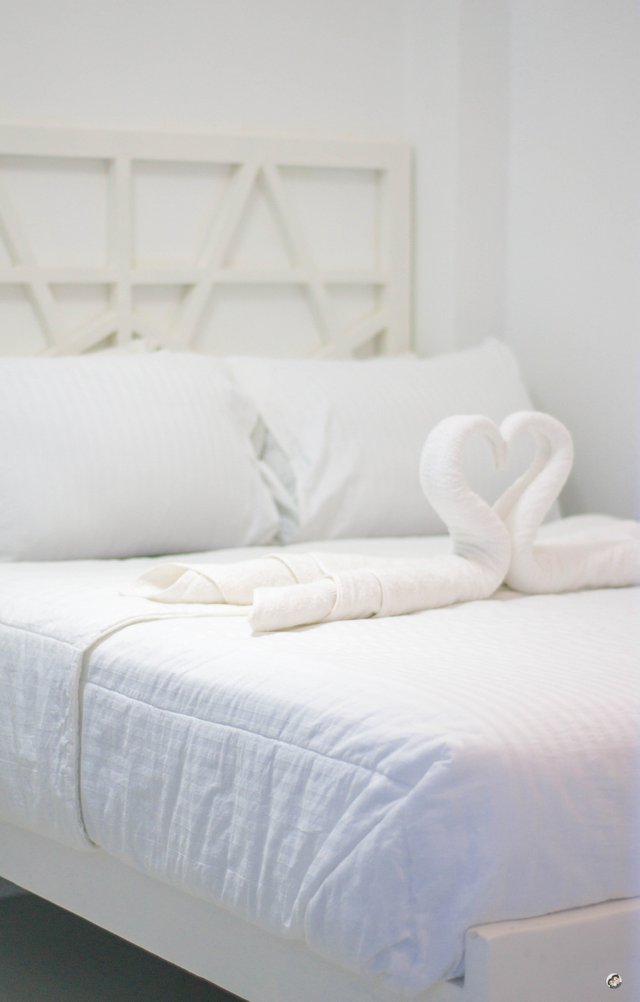 Here's one of the resort's room beds.
Although they were fully booked this weekend, James and I sought a way to get to the resort for free through their common friends, later we found out that Issa and James were actually grade school classmates!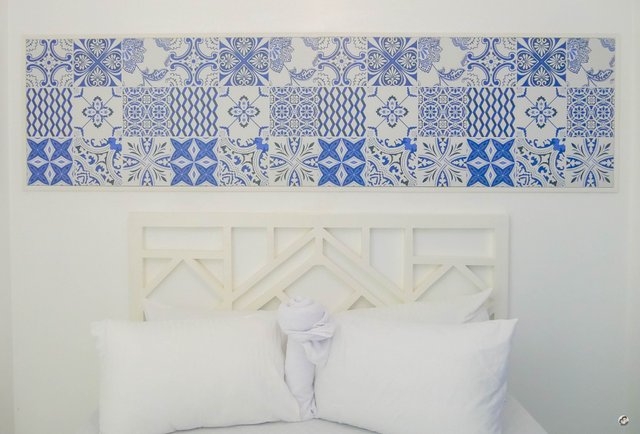 White bed frames and linens.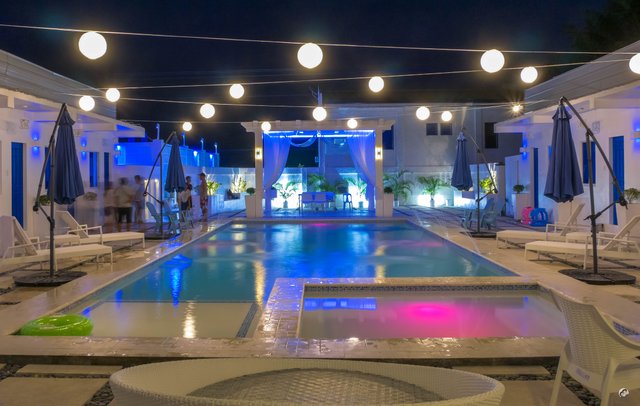 Long exposure of the pool at night.
Accommodation includes a personal bathroom with shower too, included in the room are toiletries and free use of bath towel.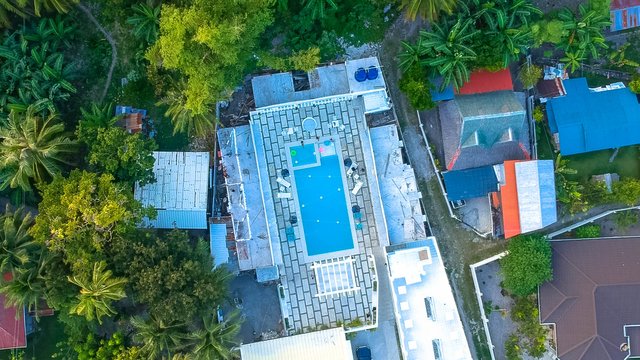 Drone shot of the resort again.
This is a small resort and is best for those who are coming over to Oslob for a day or for an overnight stay.
Rates:
---
Single Room - Php 1250
Twin Room - Php 1450
Cabana 5 - Php 1700
Superior Villa - Php 2300
Barkada Room - Php 2300
Contact Information:
---
Facebook Page: Issa's Haven
Website: Issashaven.com
Contact number: 0915-657-0524
Exact location: Brgy. Looc, Oslob, Cebu
!steemitworldmap 9.539690 lat 123.444239 long d3scr
---
You might also be interested in my previous travel blog series:
---

---
Please like @teardrops on Facebook and Twitter:
• https://www.facebook.com/teardropstokens/ •
• https://twitter.com/teardropstokens •