The Amazing Isle of Capri, Italy - Part I ☀️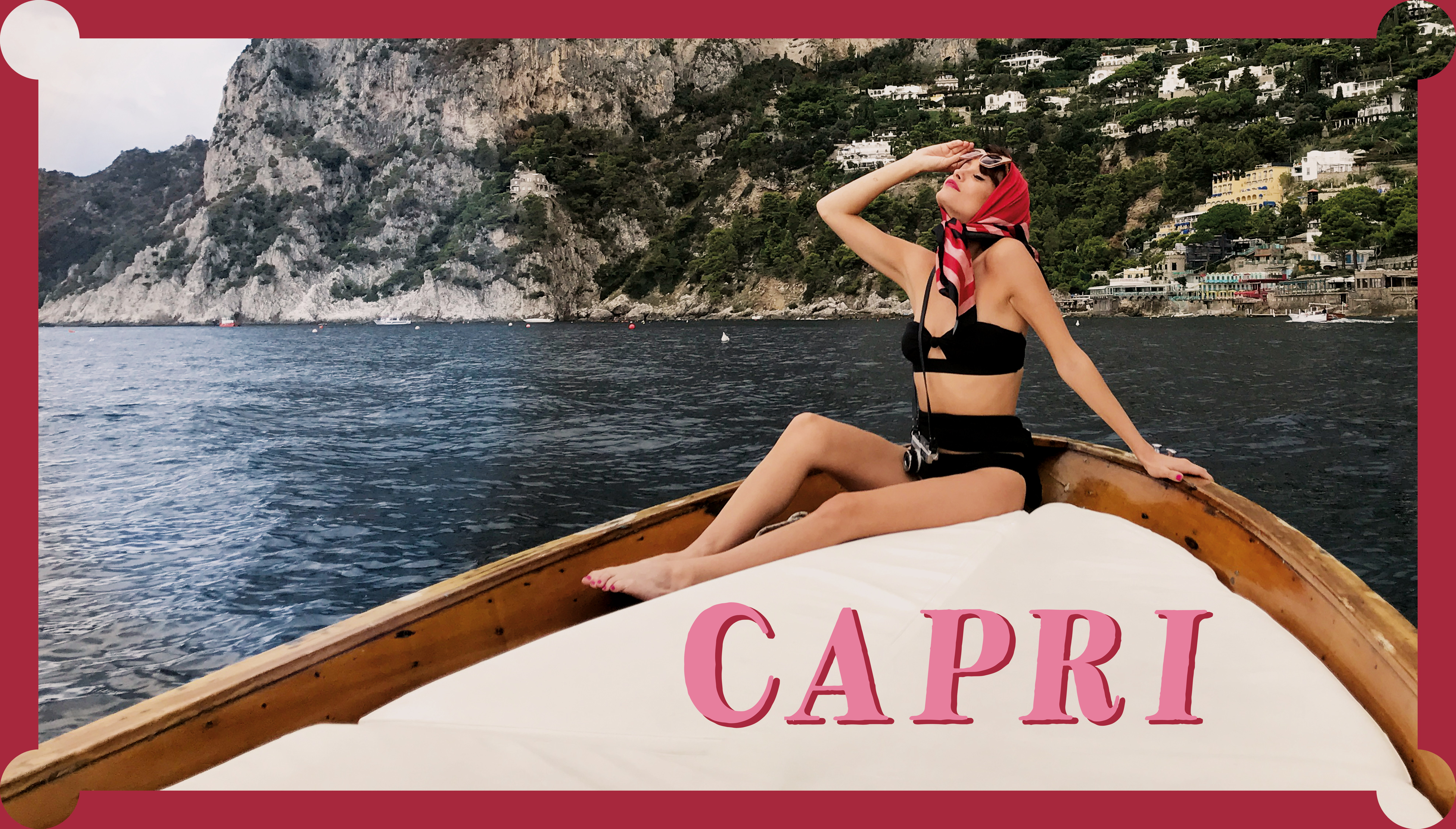 I had the pleasure to pack my bags and fly to Capri, one of Italy's charming islands.
I imagined Capri to be the perfect location of a romantic fifties movie with the dramatic, cove-studded coastline and an ocean filled with luxurious yachts. Turns out Capri is indeed stuck in time offering glamour, history and tropical vibes combined.

I was joining an eyewear photoshoot as a videographer without any idea what to expect, whom I will be working with, or where I will be staying. I just welcomed the opportunity to escape London's cold and rainy weather for a spontaneous mediterranean adventure.
I had three days, the first day to arrive and settle down, the second day to work and the final day to explore...
Keep scrolling to see all my dreamy highlights!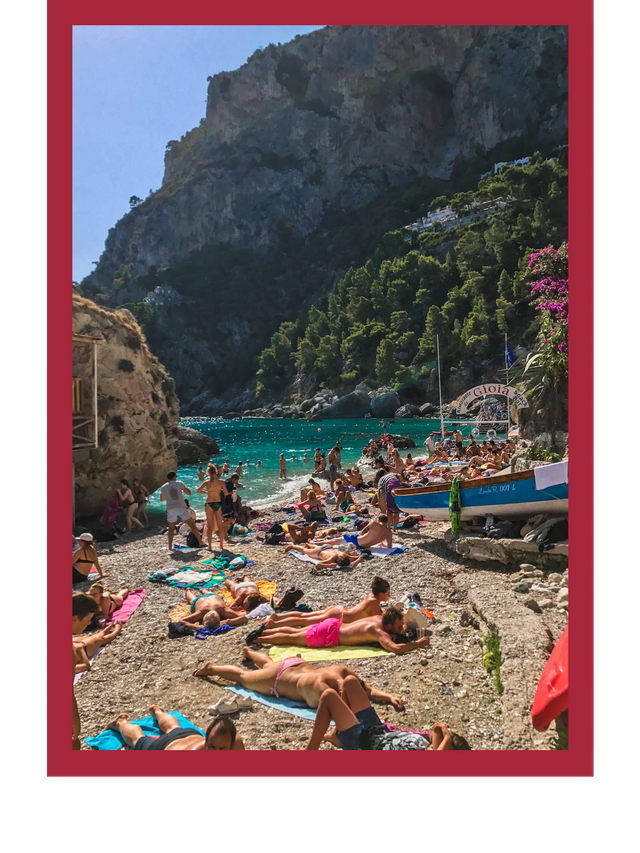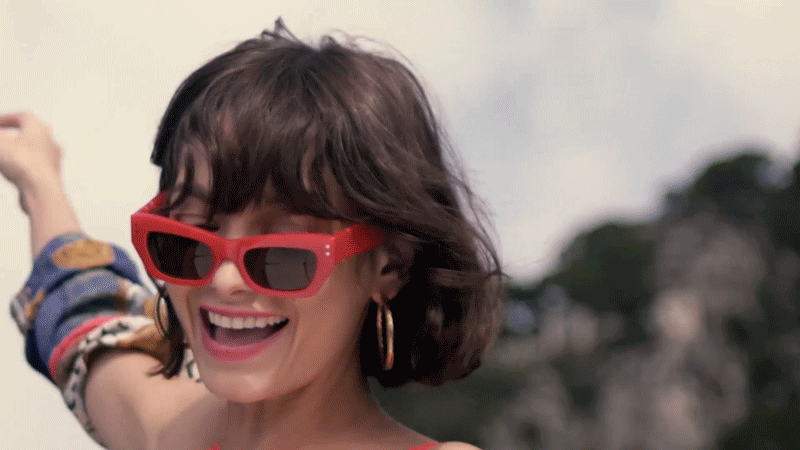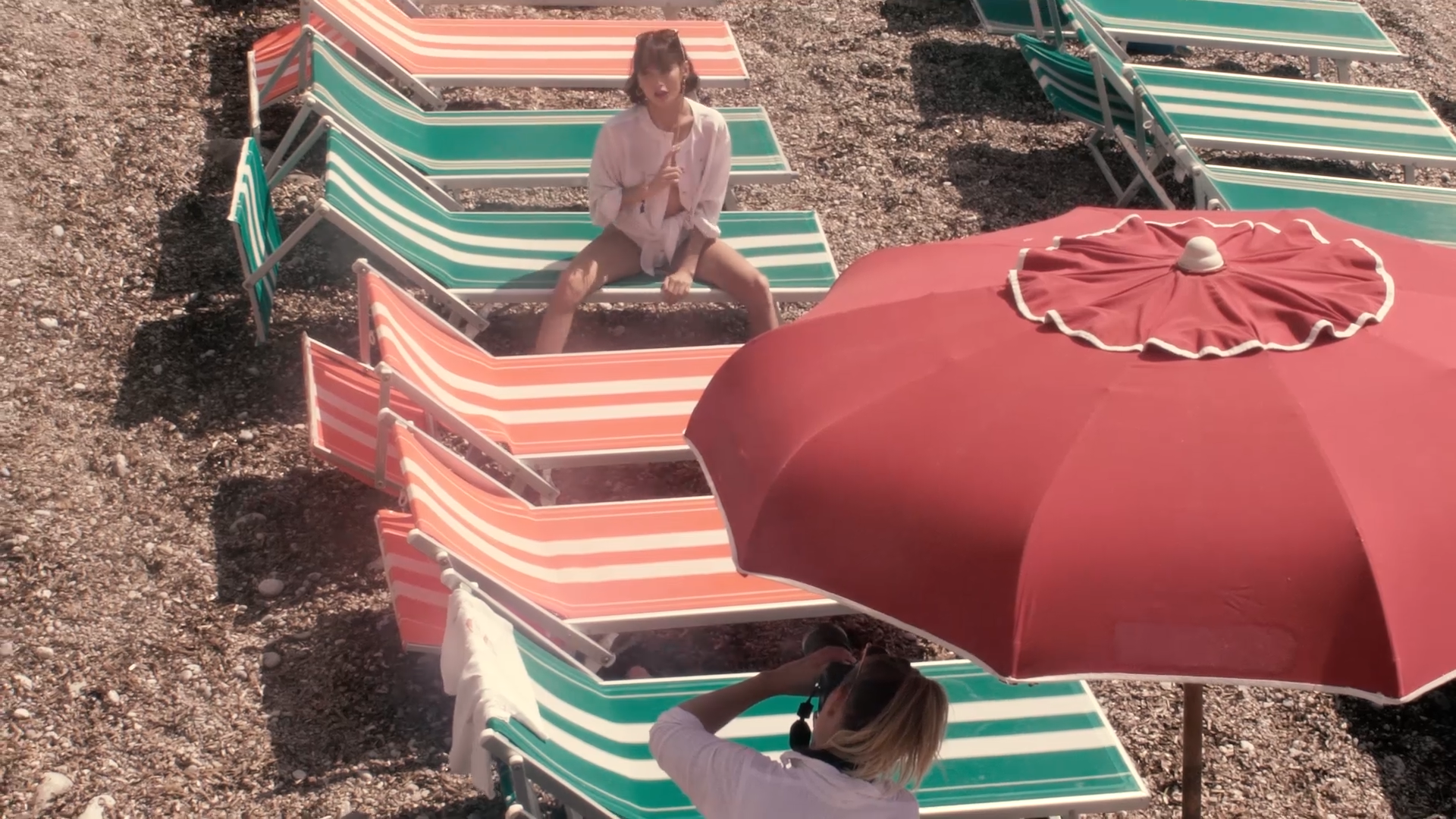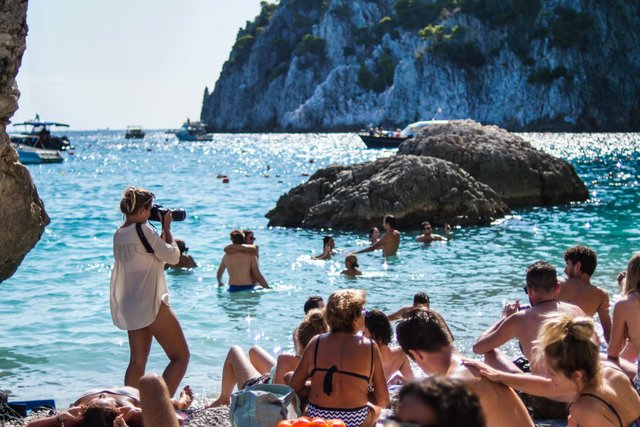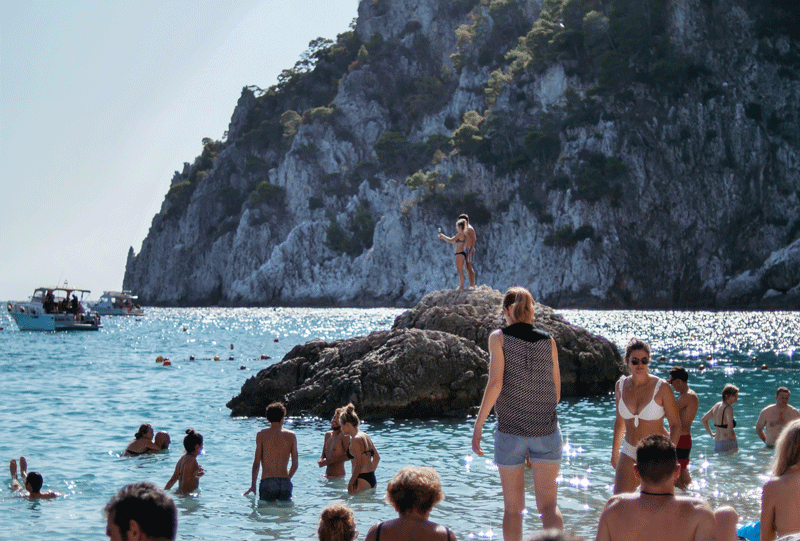 The beaches were filled with so many people!
---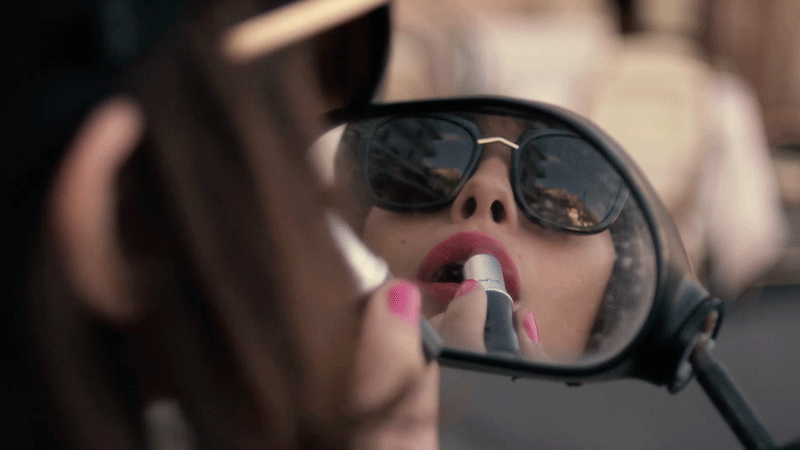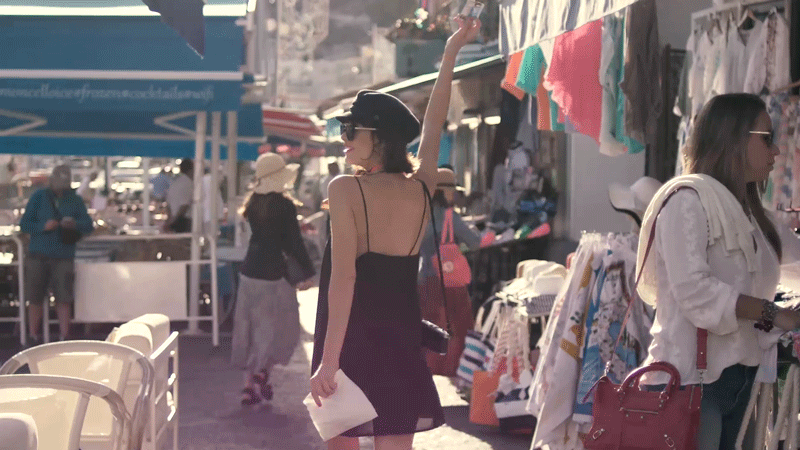 ---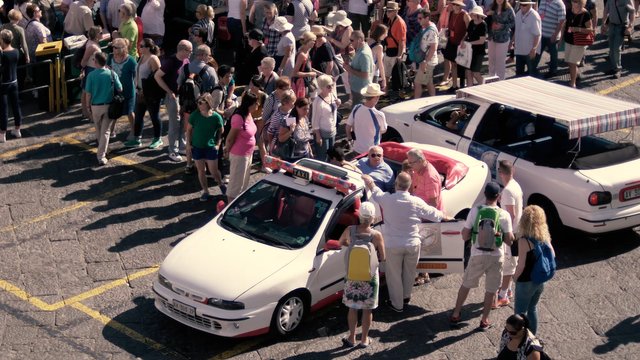 Charming Capri-typical cabs are a common sight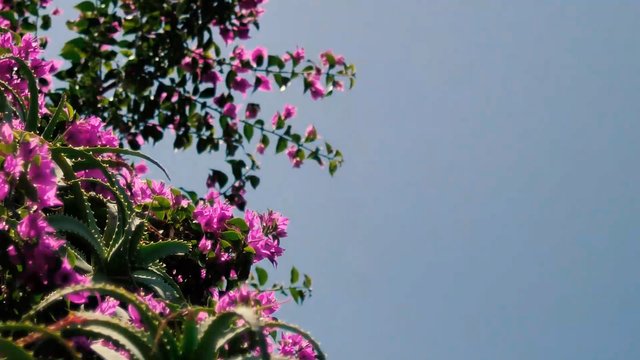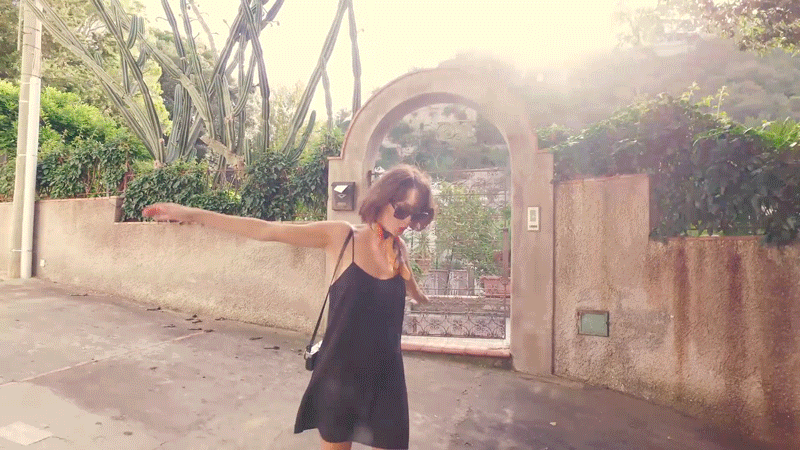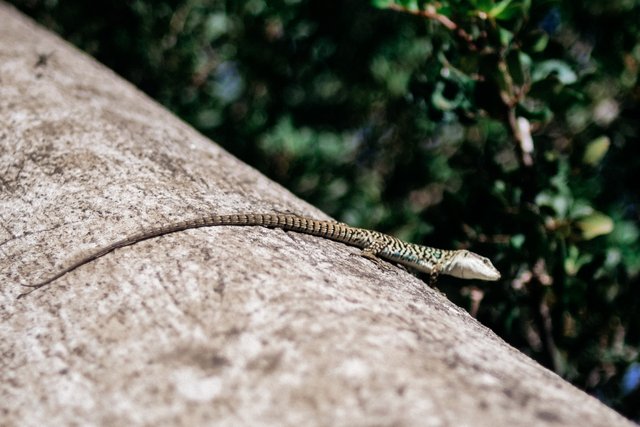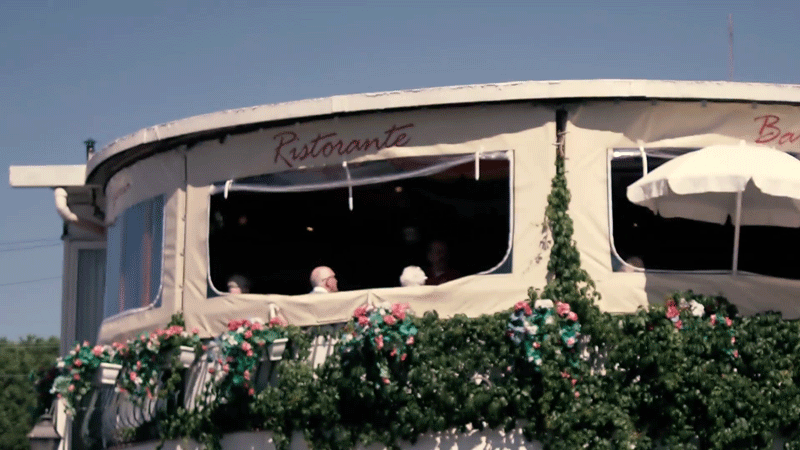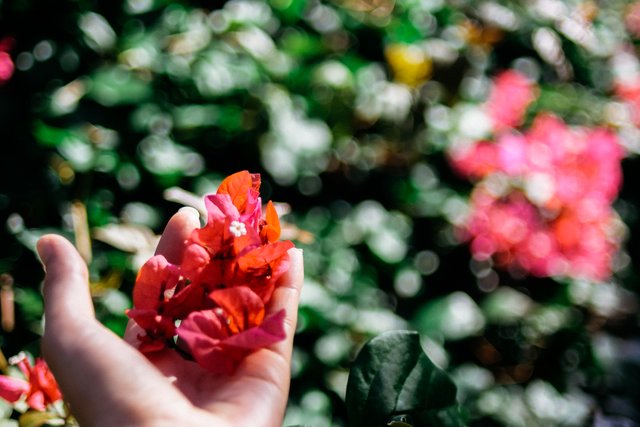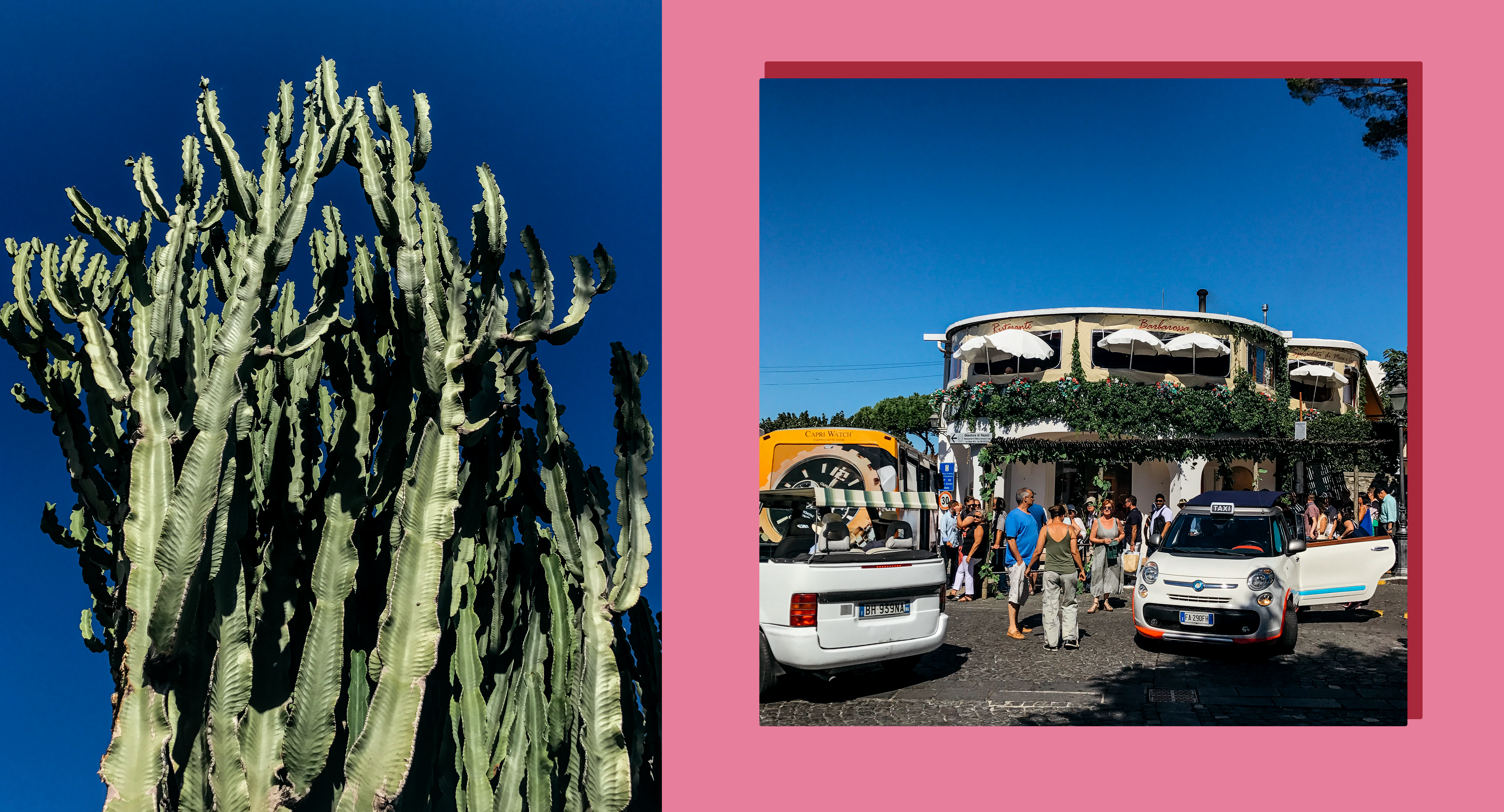 I was particularly impressed by the island's Mediterranean fauna and flora. They were HUMONGOUS, about 10 times bigger than expected. I came across massive aloe plants, opuntia pear cactus, bougainvillea flowers, rubber plants... and more.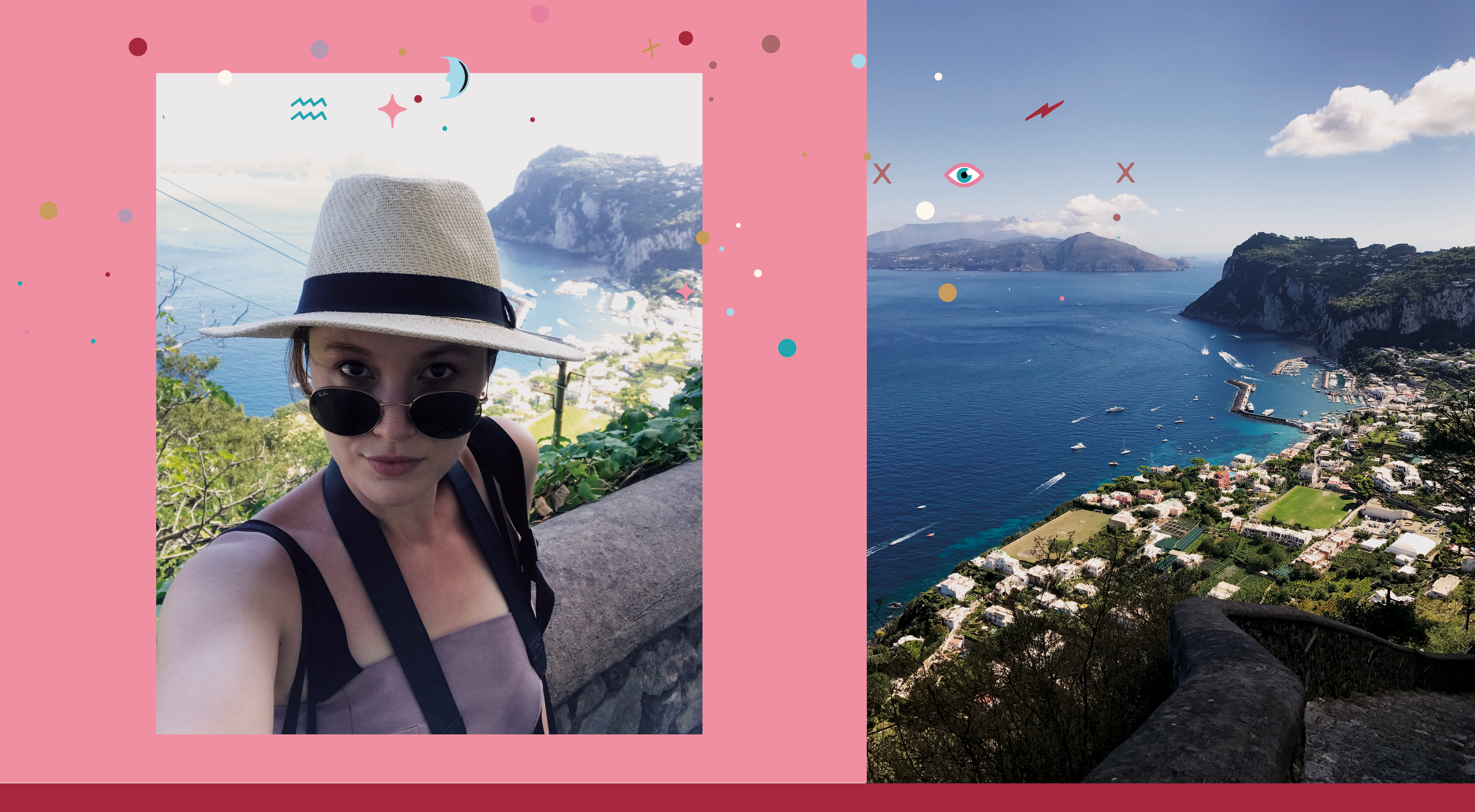 On my day off, I went off exploring, which involuntarily turned into a challenging hiking trip under 30 degrees heat whilst wearing birkenstocks and a summer dress.
Capri is six kilometres long and a little more than two kilometres wide, and has two towns, Anacapri at the very top, and Capri. It isn't too large, but it goes high up due to its Mountain Monte Solaro. With an elevation of 589 m, its peak is the highest point of the island.
Halfway through my hike, I found Villa San Michele which offered breathtaking views out over the Mediterranean.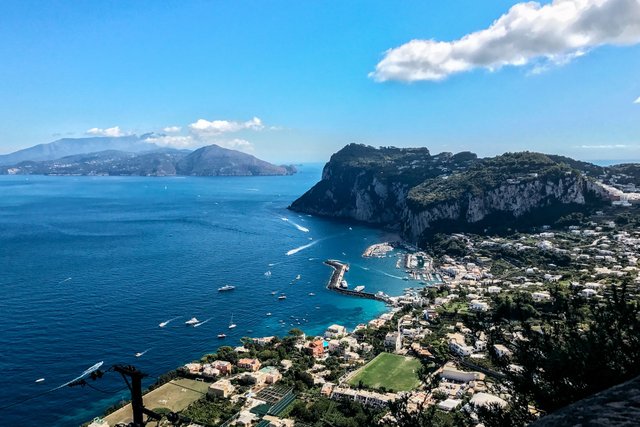 View over Marina Grande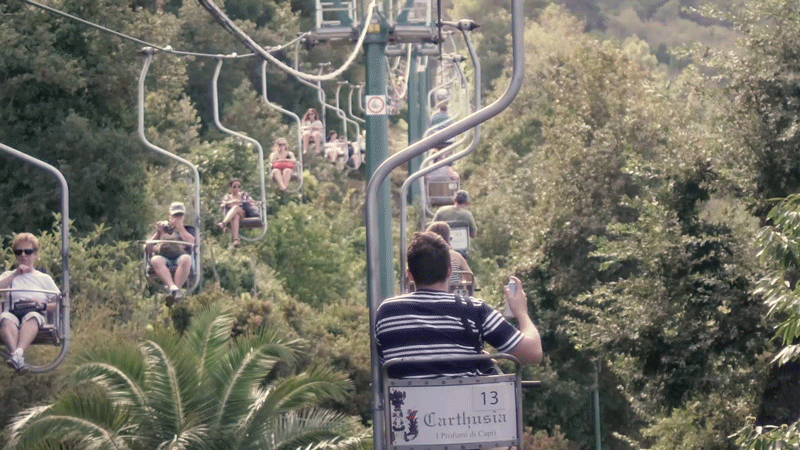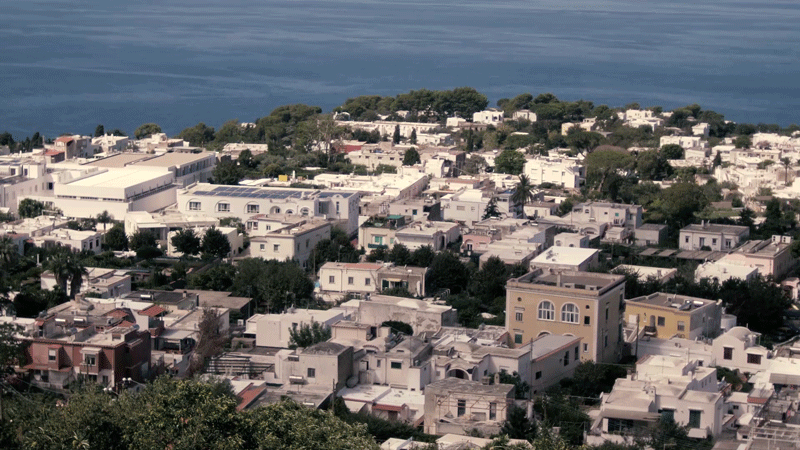 A few metres further up, I found a chairlift located in Anacapri, which whisked me even higher, to the highest peak of the island. Luckily, the ride was for singles, since I was sweating like a waterfall by then. At the very top you are rewarded with the ultimate view, there's also a cafe and some areas to lounge around if you need to relax.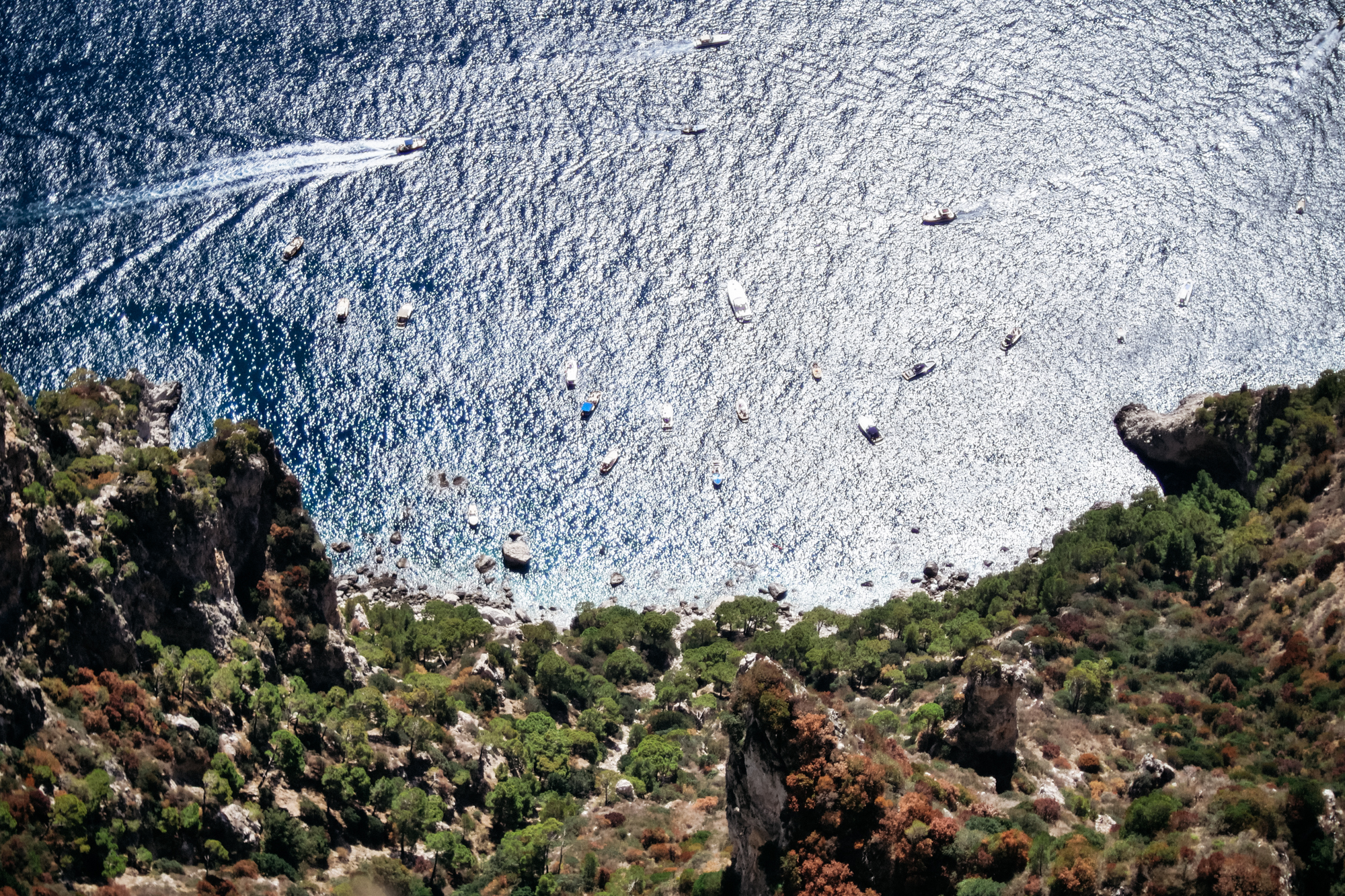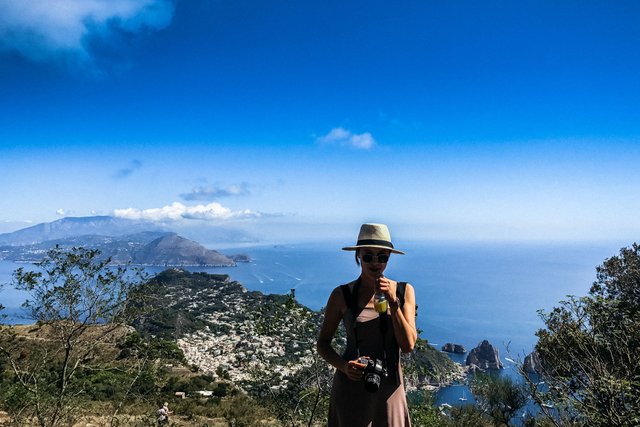 ---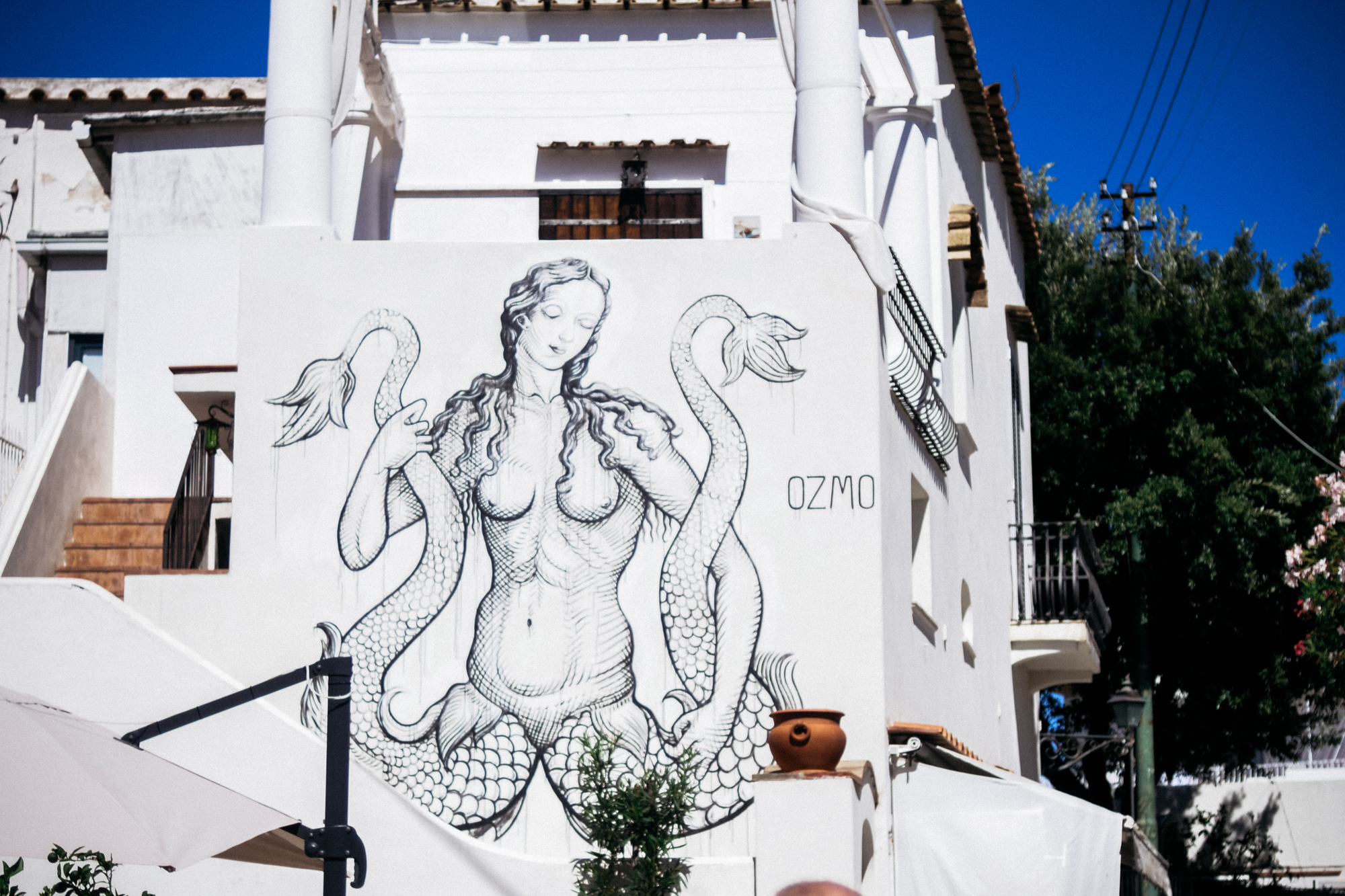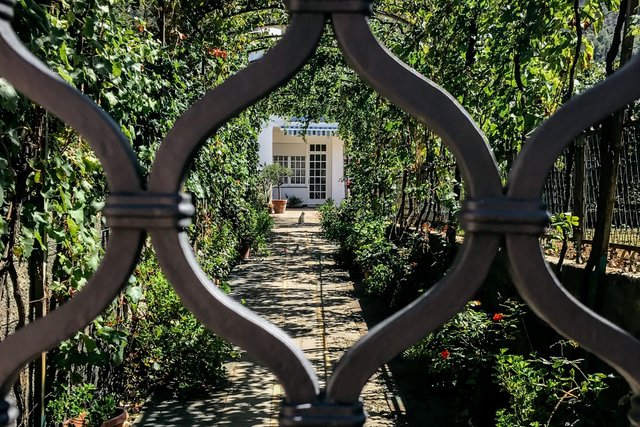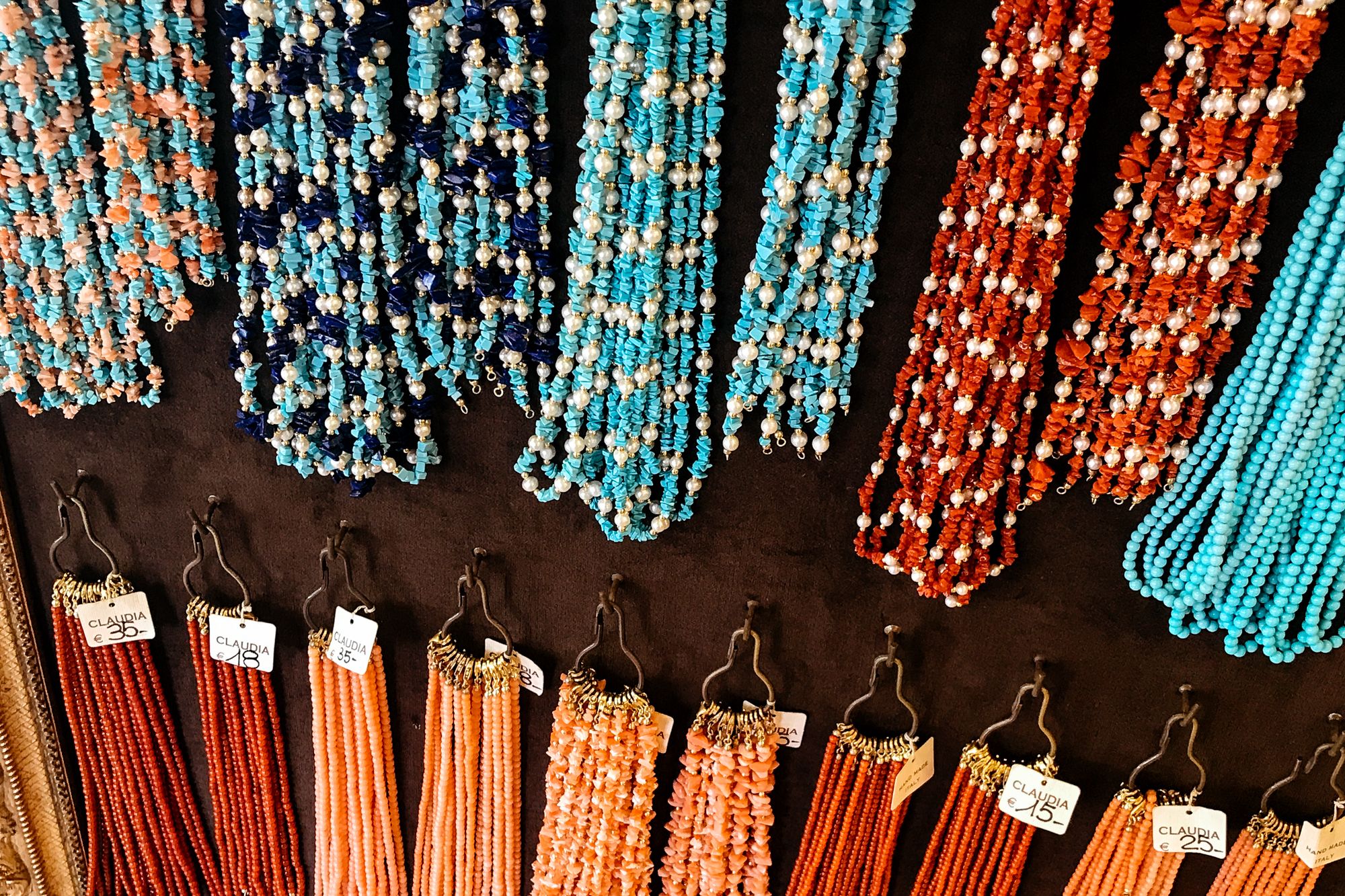 Eventually I made it to Capri's town centre and it was filled with cute little shops and restaurants. I ate a lemon pizza (probably the best pizza I've ever had). Lemons are very popular, they are everywhere and have characterised the colours and perfume of this island.
Fun Fact: You probably haven't heard of the Lemon Pizza, but you've definitely heard of the Caprese Salad, right? The Caprese Salad gets its name from "Salad of Capri" which is tomato, fresh mozzarella and basil with seasoning of salt and olive oil.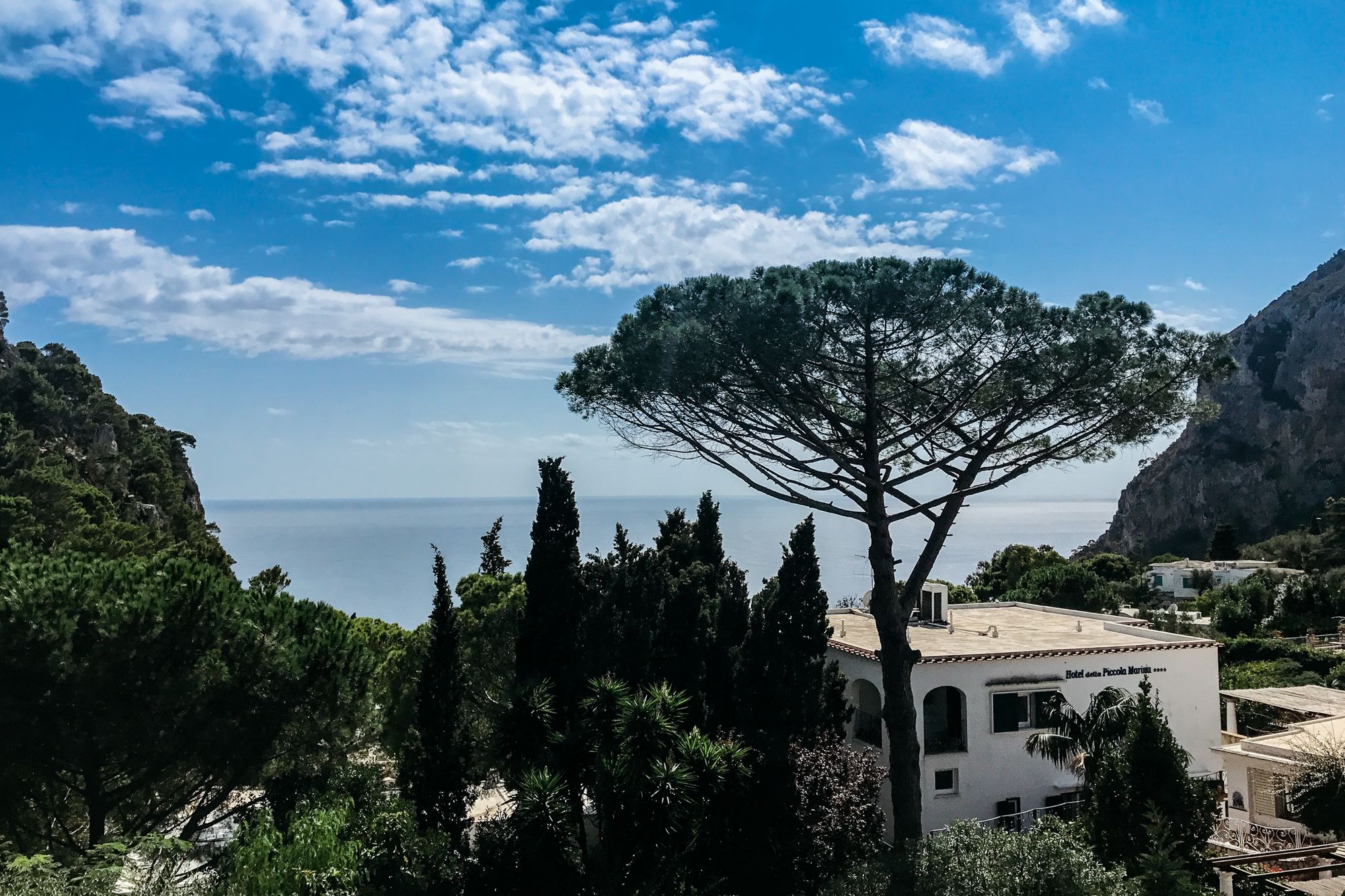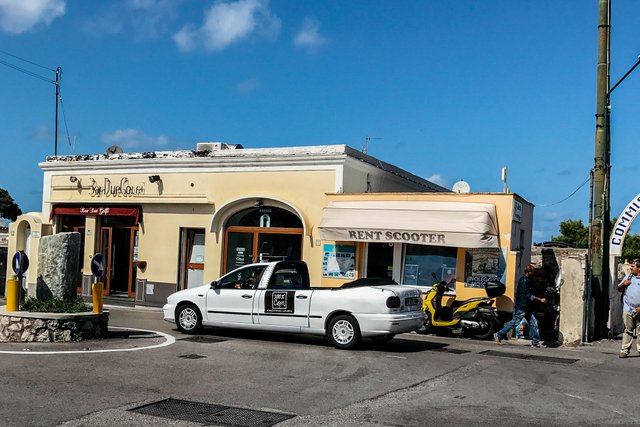 Once nourished and happy, I took a cab back to the port Marina Grande, where my ferry to Napoli was waiting, I had a flight to London to catch.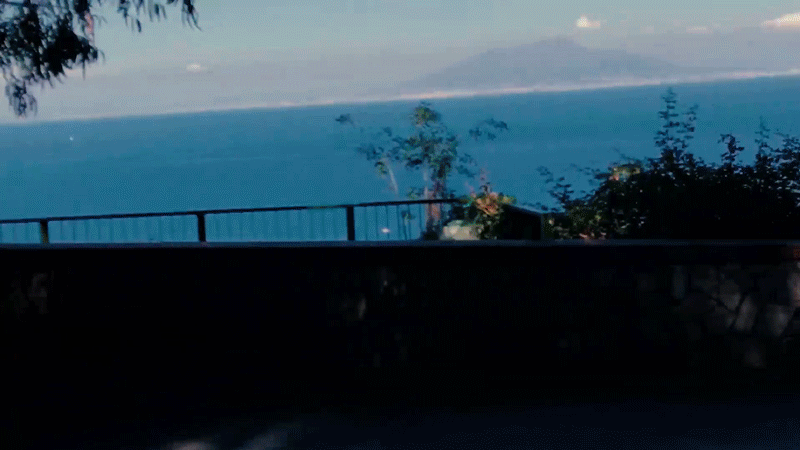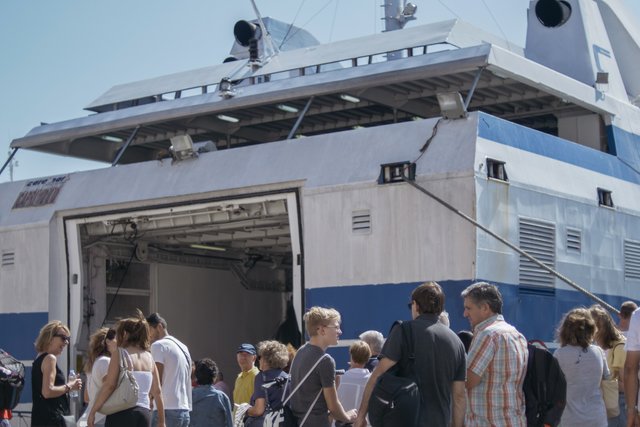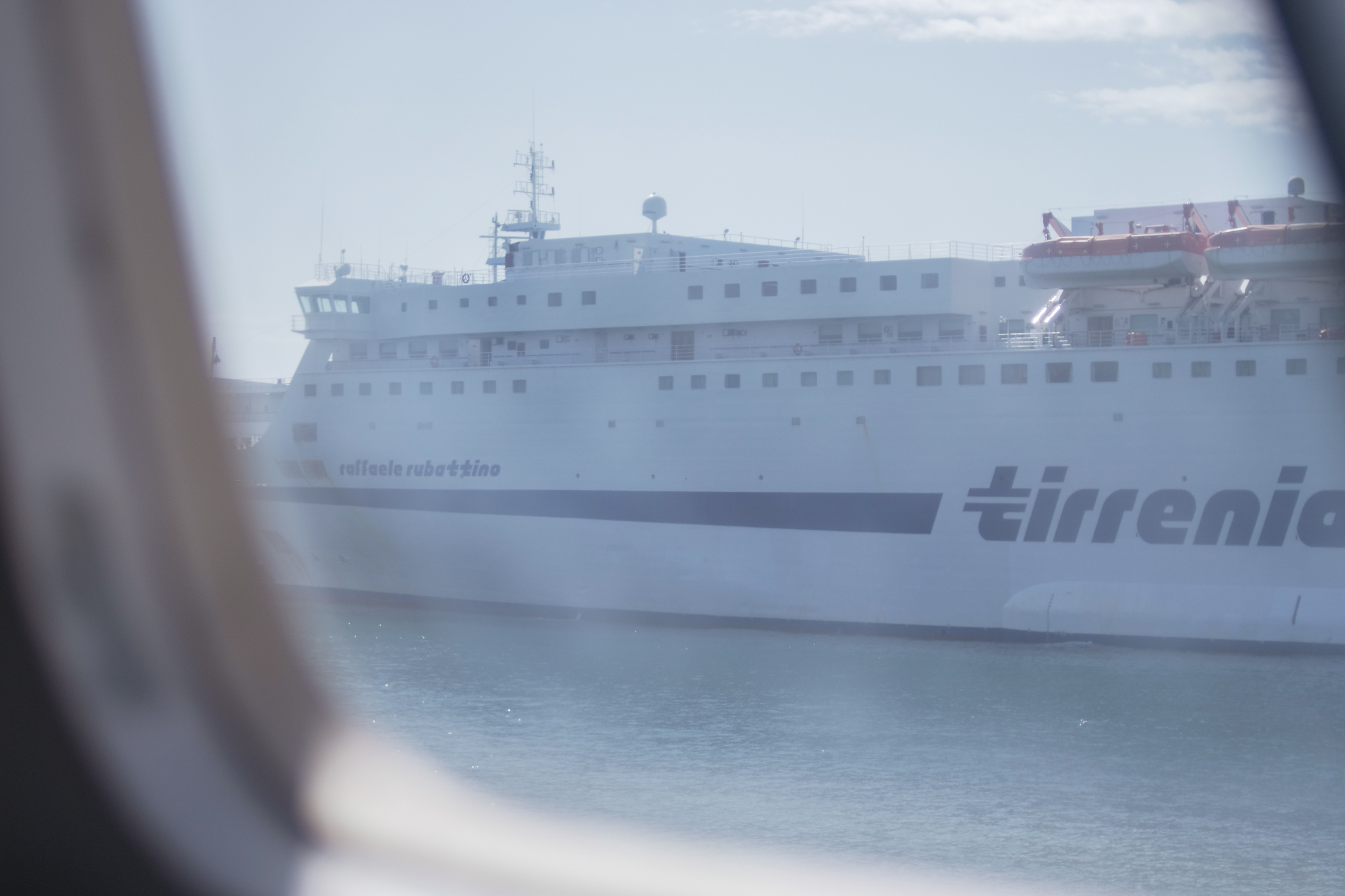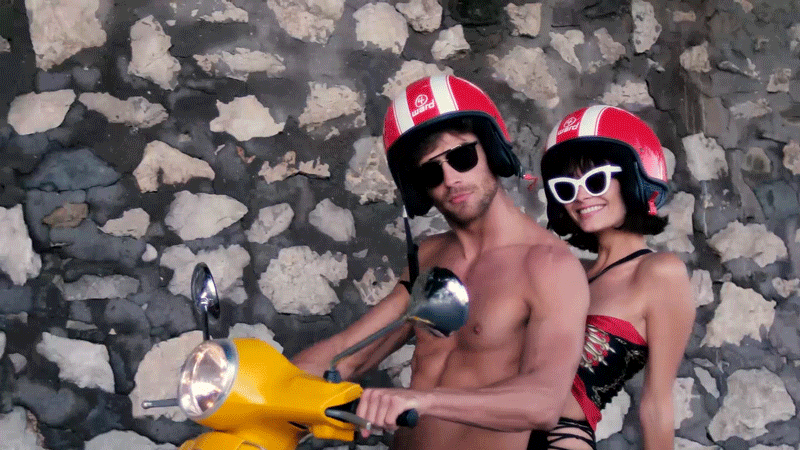 ---
Capri is such a lovely little island to visit. Regardlesss of only having one proper day to explore, I didn't feel like I missed anything. I reckon you can cover enough sights in a day, then I'd recommend hopping on a boat to visit the other two islands near the bay of Naples, Ischia and Procida.
Overall it was a fantastic trip and I was thrilled for this opportunity!
In part 2, I'm going to share a travel video! But until then, thank you for sharing my experiences here in charming Capri.

---
Read more Travel Stories
☀️Dream Hotels and Beaches in Thailand
☀️Sea Gypsies of Koh Panyee
☀️Never ever thought Scotland would be this freaking beautiful!