UP TO 1000 SBD in REWARDS is up for grabs:
Where in the World is Goldmoney Challenge Part I
To sign up for a Goldmoney Holding start here: https://www.goldmoney.com/w/goldmatters
I am giving away 100 SBD for what I deem to be the best photograph in each of the following locations for global steemit travelers.
Winners must be holding a sign just like the following:
GOLDMONEY WAS HERE (Please make sure to use a lowercase "m")
#goldmoneywashere (recommended) OR #whereintheworldisgoldmoney
MM/DD/YYYY
Here is an example at the Golden Gate Bridge. Feel free to put yourself in the photograph also.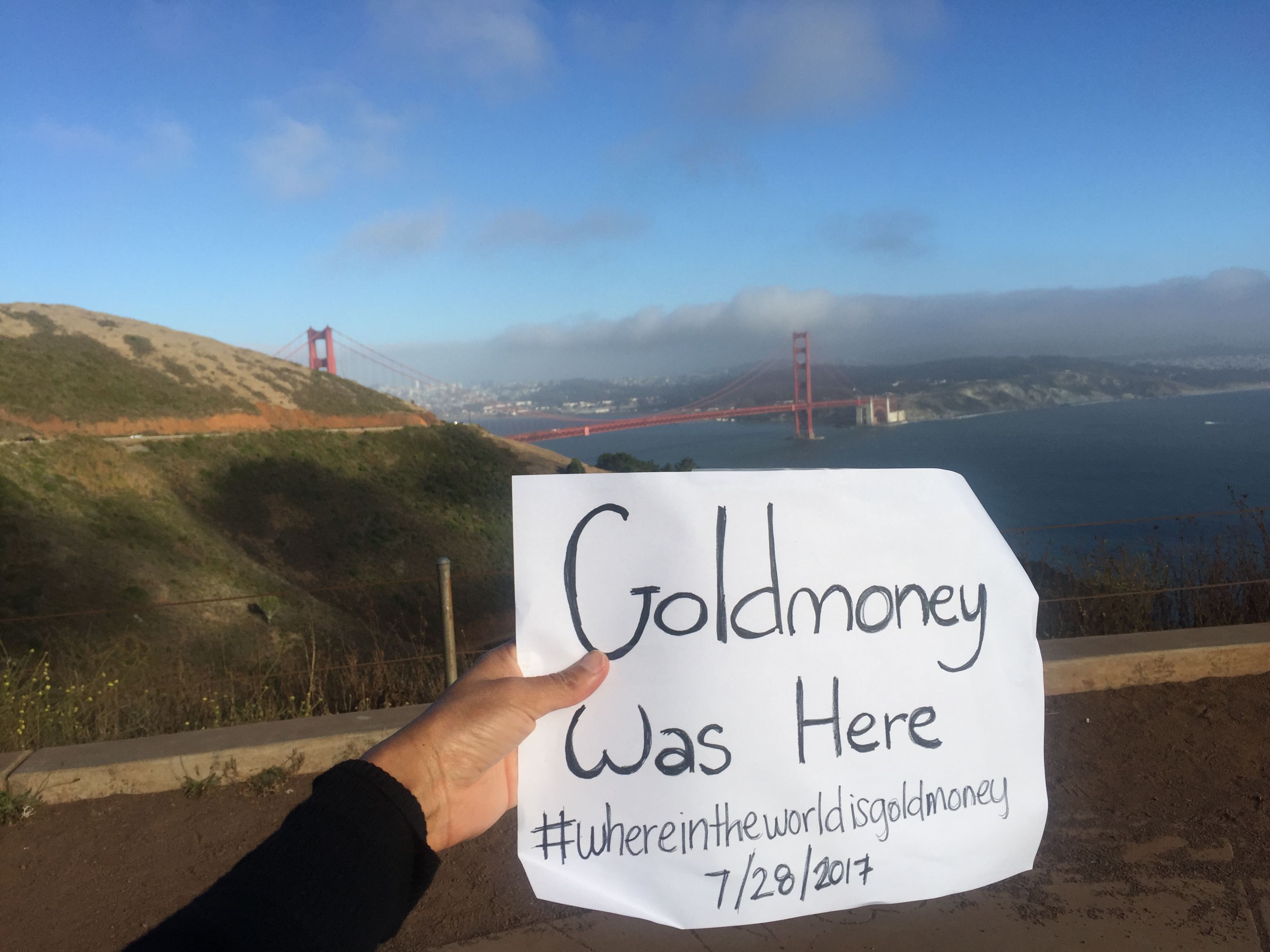 Here are the locations:
Eiffel tower. Paris, France

Great Wall of China. China

Taj Mahal. Agra, Uttar Pradesh, India

Stonehenge. Wiltshire, England

Pyramids. Giza, Egypt

The Cliffs of Moher. County Clare, Ireland

The Collosseum. Rome, Italy

Mt. Rushmore. Black hills, South Dakota

Grand Canyon, Grand Canyon, Arizona

Tower of Pisa, Pisa, Italy
MAKE SURE TO USE THE HASHTAG #GOLDMONEYWASHERE in your tags with the post entry so I can find your post, or leave the picture in the comment section.
Rules: Since its my challenge, I will decide if the picture is real and if it qualifies. Since I plan on writing a blog featuring all the pictures, it is in both of our interest to have a quality picture. IF YOU SUBMIT A PICTURE TO THIS CHALLENGE I WILL ASSUME PERMISSION TO USE. Winners will be tagged for exposure.
The challenge is over on approximately 8/4/2017 after the post pays out. Rewards will be given in the next few days after. But if I get REALLY excited about a picture, I might just pay it out immediately.
If anyone has a Goldmoney t shirt in any of these locations, this also might cause extreme excitement and cause me to pay a BONUS.
If you are not able to get to these locations but take the picture with the sign at a different location that is famous, you will be in consideration for a bonus payment. If the location is not listed there is no guarantee of payment, but I will certainly consider it.
If you get a picture with a celebrity holding the sign, you win a bonus. *** I decide who constitutes a celebrity ****
Anyone can message me in the comment section with questions.
I reserve the right to change something if I missed something obvious.
To sign up for a Goldmoney Holding start here:
https://www.goldmoney.com/w/goldmatters
Me: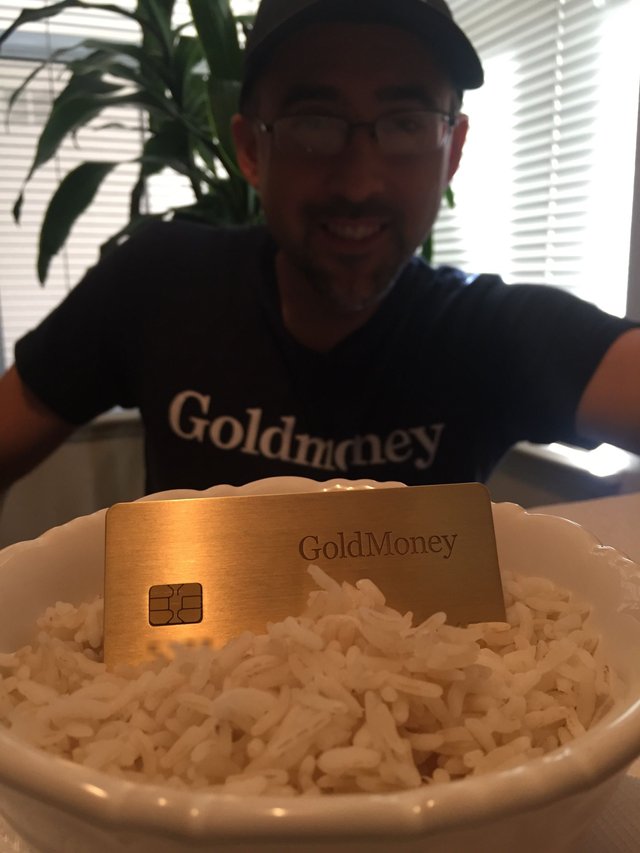 I am on a personal mission to spread the world about Goldmoney through any means necessary. Goldmoney allows indivuals to empower themselves by protecting their savings by owning small or large amounts gold previously inaccessible to regular people like you and me.
Read more:
https://steemit.com/money/@goldmatters/chiweenie-dog-joins-goldmoney-t-shirt-tour
https://steemit.com/bitcoin/@goldmatters/buy-bitcoin-use-goldmoney-and-a-call-to-action