Planning October Trip in France!
Would you like to see what we are planning for our upcoming October trip to France because we are not going to stay in five-star hotels and that might encourage you to do the same?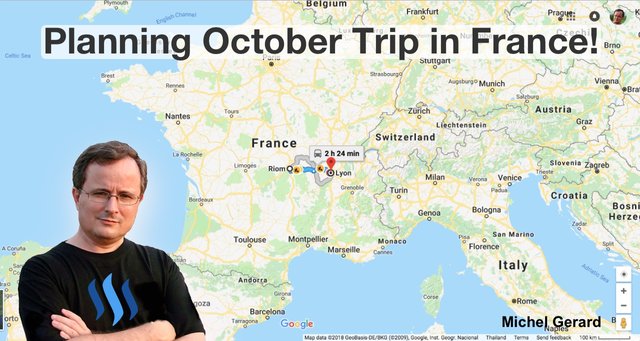 During our 10-day trip in Japan, we stayed in nice hotels, and we visited Tokyo using public transports like the subway, buses and trains. This time, we are going to do something different.
October is a month where schools are closed in Thailand, so it's when we can plan trips like the one I am going to share with you in this post.
Planning October Trip in France!
I have to be honest with you, even if I am French I don't like going to France because it is usually very cold in April when we used to go, it is also a very expensive trip, not only the plane tickets, but also daily life there.
We usually went to see my father and stayed at his place in Riom, and the last time we went was some 5 years ago. At the time, we went on a 7-day trip together in "Savoie" and "Haute-Savoie" to visit Chamonix, and see the snow. He wanted to see one last time the villages where he used to live as a child.
Today, he is 88 years old and in a long-term-care nursing home in Riom, he is very weak and we won't be staying with him obviously.
We are going for three weeks and we hesitated on what to do and where to go because what we want is to be able to visit him several times for a short duration during our stay, but also be able to see other places and have a real vacation.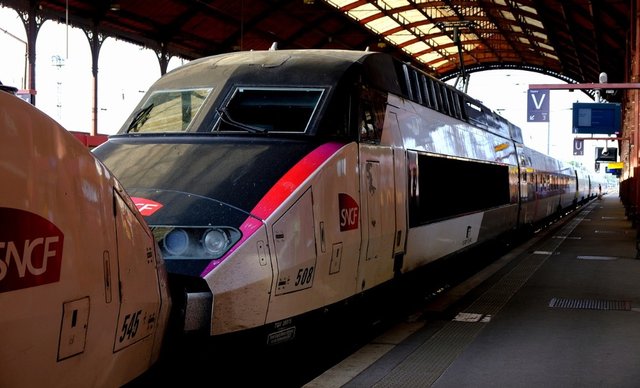 We thought of traveling by train to different places with a European rail pass, but thinking of the luggage we would have to carry around, it didn't sound like fun. In Japan, we really took the minimum and we had three luggage plus one bag for the computers. Going around with them was not fun, and I don't imagine having to change train often, carrying them to different hotels... and with a child.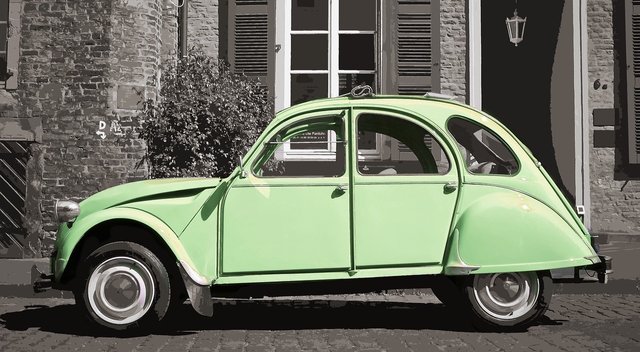 We also thought of renting a car for the three weeks, and then going from place to place with the luggage in the trunk, and having to handle them only for checking in and out in hotels. We don't know exactly where we will be going, except that we will land in Lyon and go to Riom. Everywhere else is open and we even plan to go to Switzerland, Italy and Spain, if time permits.
One thing to take into consideration is that the hotels are very expensive in France and staying in five-star hotels like in Japan and Thailand was out of the question.
The best we can afford is minuscule hotel rooms in two or three-star hotels and we still have the problem of eating lunch and dinner, which at restaurants for all meals would also be very expensive and not necessarily to the taste of my Thai wife.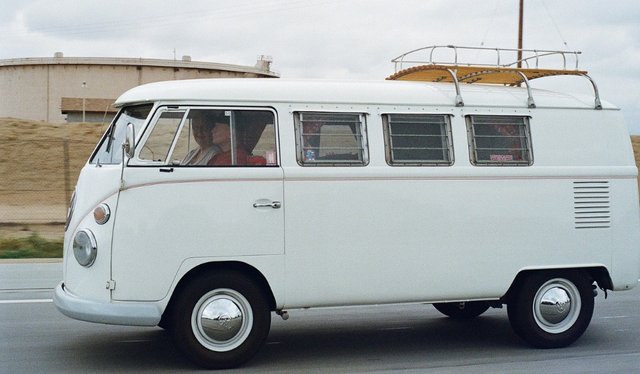 We then opted for another solution, which is to rent a motorhome for the whole duration of our trip. It's not really cheap, but it's freedom. Renting a car and going to hotels would have been the same cost, but we now have something where we can go where we want without booking anything, we have the possibility to cook our own food, and we have a toilet and shower!
I admit that I am very excited to go to France this time. My daughter is ecstatic and talking about it all the time, and that motivated her to have a daily French class with me in the evening.
You may want to read my post: Teaching my Daughter French!
My wife is also very excited by this trip after the first concerns of, are we going to like being in this small motorhome for three weeks? Are we going to get bored? Or are we going to freeze to death?
In October, it's not that cold in France, especially that we are planning to go south,* and there is a heater, so this eliminated that concern.
When I was *15 years old, I spent a month in a motorhome with my parents traveling in France and I have good memories of it. I thought this would be nice to build some enjoyable memories for our family doing the same thing.
We thought about that trip for two weeks and last week we bought our plane tickets, which was the first step to have some dates and be able then to book the motorhome.
It's what I did today.
We will be traveling in the motorhome you see below that we booked from www.wikicampers.fr, a website for renting directly from the owners with special insurance and 24/7 road assistance by the company.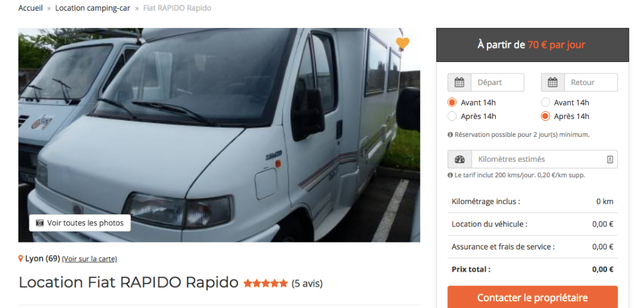 You can see photos and details here of the motorhome we have booked: https://www.wikicampers.fr/location-camping-car/profile/lyon/fiat-rapido-rapido/707
It's a small motorhome as I didn't want it to be enormous and difficult to drive and park. The cost is €70 per day without insurance. We are renting it for 19 days and the total bill is €1,635 including €300 for a multi-risk insurance and 24/7 road assistance. The guarantee is €2,000 on your credit card.
The service and interaction with the motorhome owner and the website's support team has been great so far and I hope I will be able to write a positive review after we finish the trip.
I found on YouTube a video of the same motorhome we will have, if you are interested.
Fiat Ducato, Rapido Le Randonneur 709F (2003)
A 2 berth RHD Manual 2.3TD Coach-built Motorhome with PAS, awning, ladder, roof bars, cycle rack, remote central locking, Tv aerial. Cab air-con, driver and passenger swivel seats, driver's airbag, over-cabin storage, cabin curtains, electric windows and mirrors, removable Panasonic radio/CD player. Central kitchen with a 2 burner gas hob, extractor fan, fridge with ice box, sink, drawers and cabinets, cutlery drawer. Central half dinette with 2 forward facing seats with seat belts and a removable table. Rear washroom with a shower, sink, wc, cabinets and mirrors. Rear fixed double bed, wardrobe. External security door lock, window curtains, screens and blinds, large roof-light, carpet and lino flooring, ample storage. Air blown convector heater, spot lighting, 240/12V, Tv point with slide-out bracket in cabinet.
These days I am spending time watching videos about motorhomes and camping in France, and I am not sure how it's going to work to have the electricity for long period of times for our computers...
I am planning to make a post on Steemit every day about that trip, mobile Internet seems not to be an issue while electricity might be. Let's learn more.
I hope that you liked this post and that I have successfully shared with you our excitement for this upcoming October trip to France in a motorhome.
Would you upvote this post and follow me for more because this will encourage me to write more travel posts like this one?
Would you please help @jerrybanfield become a top 10 Witness because he is in my opinion the witness who gives the most back to the community? Vote for jerrybanfield as a witness or set jerrybanfield as a proxy to handle all witness votes at https://steemit.com/~witnesses. Read the 5 reasons why I'm voting for Jerry Banfield as a witness and how to vote in my post. You may be interested to read: What is a Steem Witness, How to Vote and Why?
Michel Gerard