4 Places to See on Koh Chang, Thailand.
Would you like to see more photos of our trip on Koh Chang, Thailand, because I will show you four places you might want to see if you plan a visit on the island?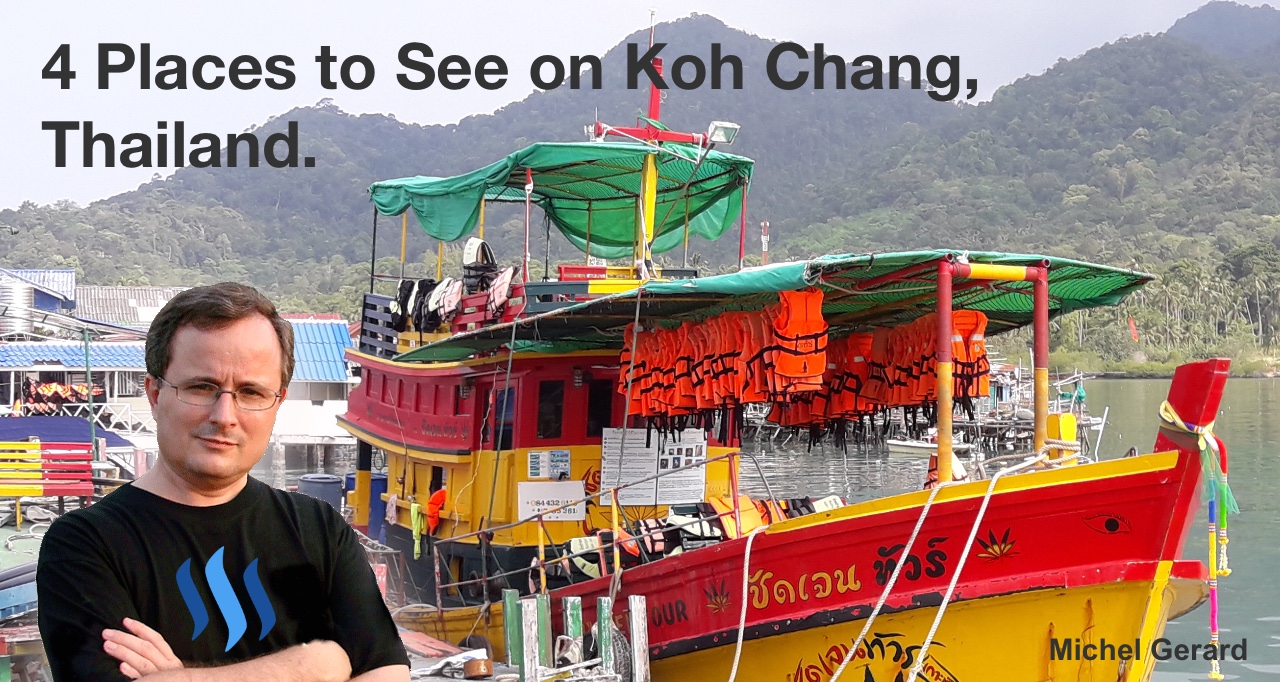 You might want to read my two previous posts about Koh Chang: A 5-Hour Trip from Rayong to Koh Chang! and 4 Nights at the Mercure Koh Chang Hideaway Hotel!
4 Places to See on Koh Chang, Thailand.
This is ideal to have a car on the island as you can go freely where you want to go. If you don't, you can wait on the side of the road for one of the numerous taxis that pick-up passengers along the way. I do not know what prices are like, but you should confirm the price to your destination before getting in.
You can also rent a motorcycle if you'd prefer to be more independent, but know that it is very dangerous, especially at night, on small roads with a lot of curves and little lights.
White Sand Beach
White Sand Beach is the first beach that you see from the road when you arrive from the ferry pier. It is the most crowded area on the island and if you want tranquility, not exactly the place to be.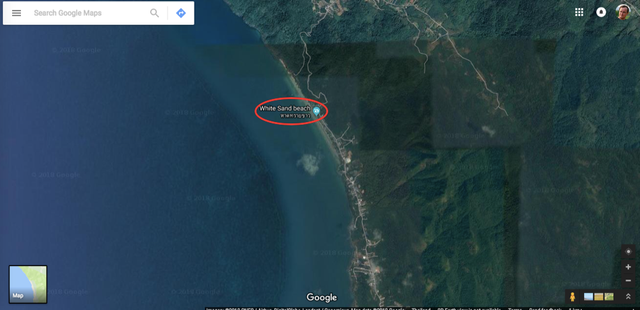 On the contrary, if you want to enjoy all the restaurants, shops and nightlife, this is the place you want to stay.
The beach is also very beautiful.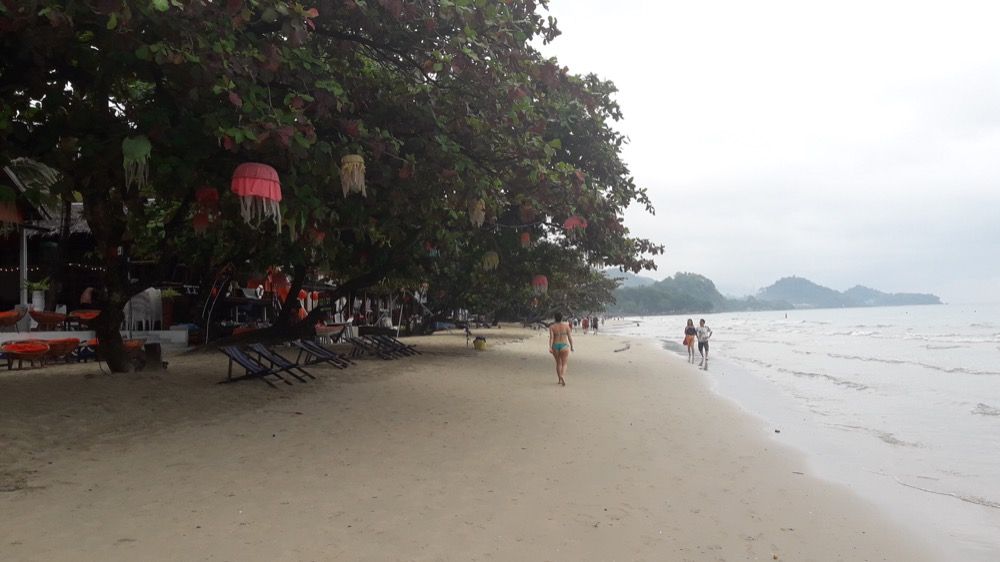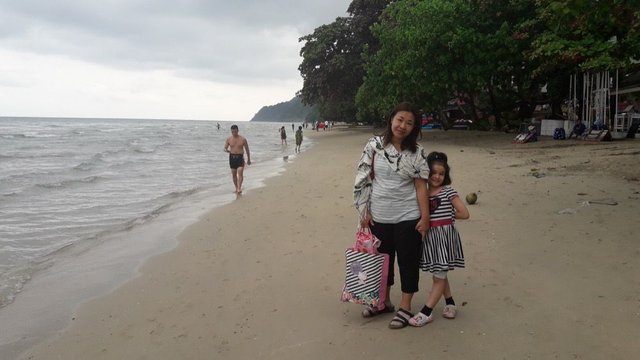 That's a big tree at one side of the beach and there are several like this.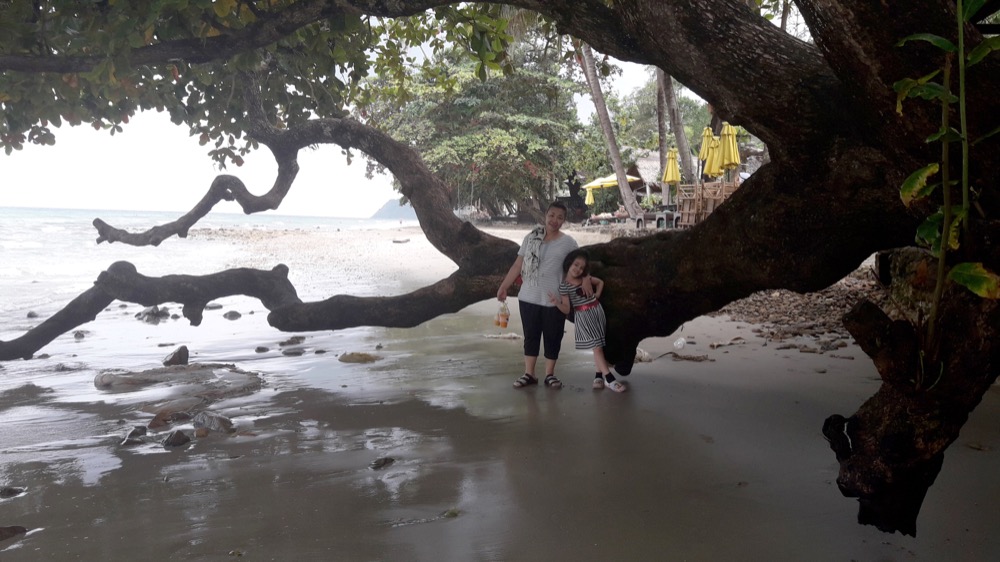 A nice bungalow in front of the beach, if it is what you like (4,000 Thb per night.)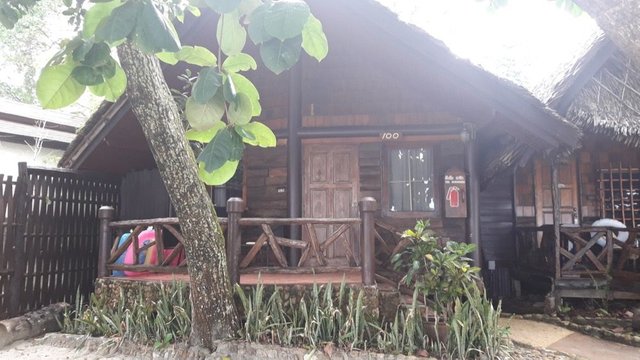 What's great is that you do not have all these beach chair blocks on the beach like in Pattaya, and it makes it more enjoyable just to sit on a mat for a while.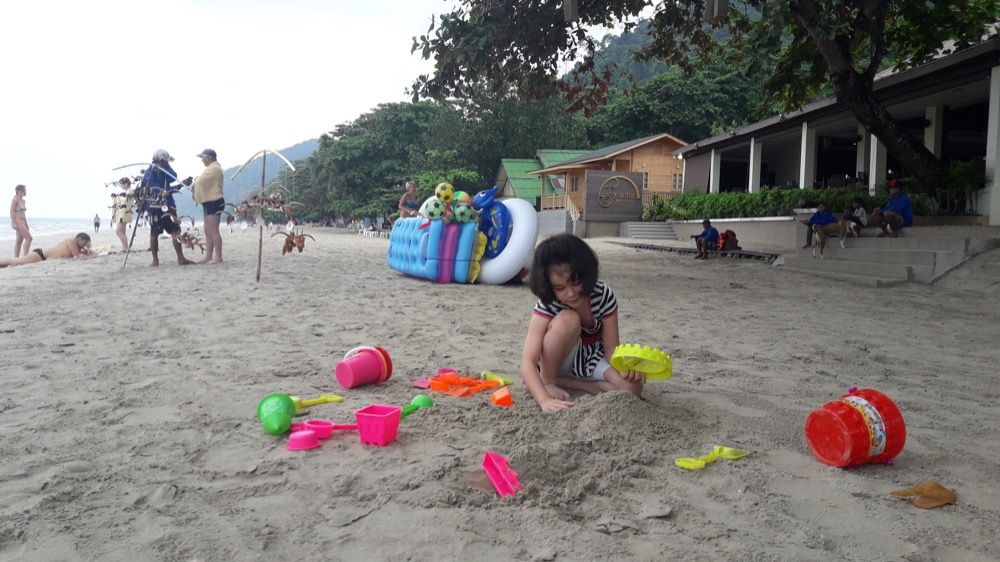 Even dogs enjoy the beach!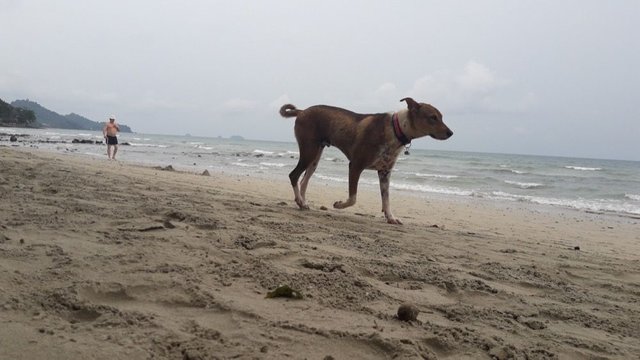 Koh Man Nai
When going South, there is a view point on the road to a small island named Koh Man Nai.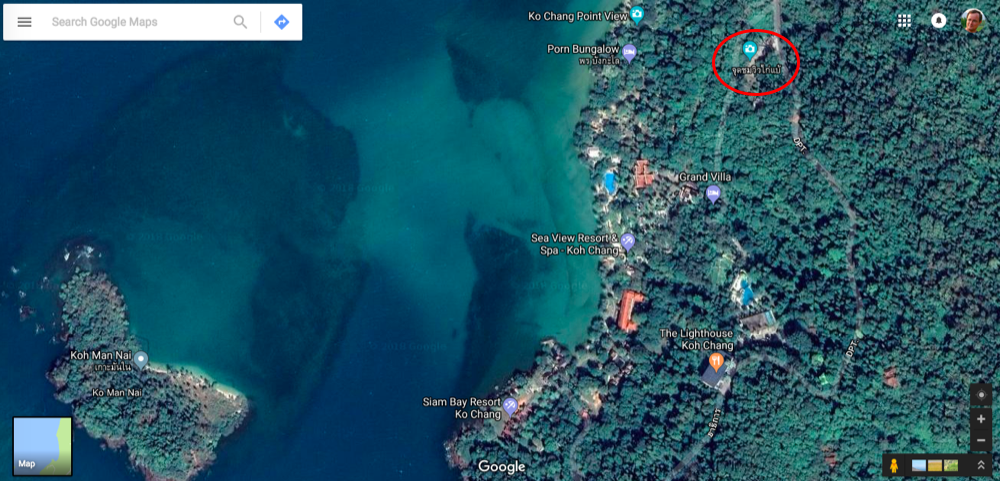 First of all, as a tourist you should be aware of all the fines you might get if you brake the rules.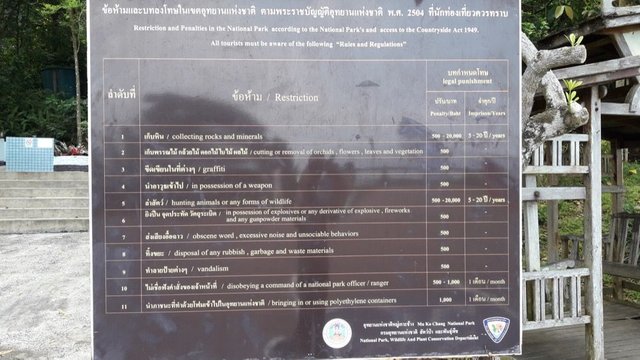 It's 500 Thb for a graffiti or for obscene words, excessive noise and unsociable behaviors.
I personally would like this last rule to be applied more generally in the country.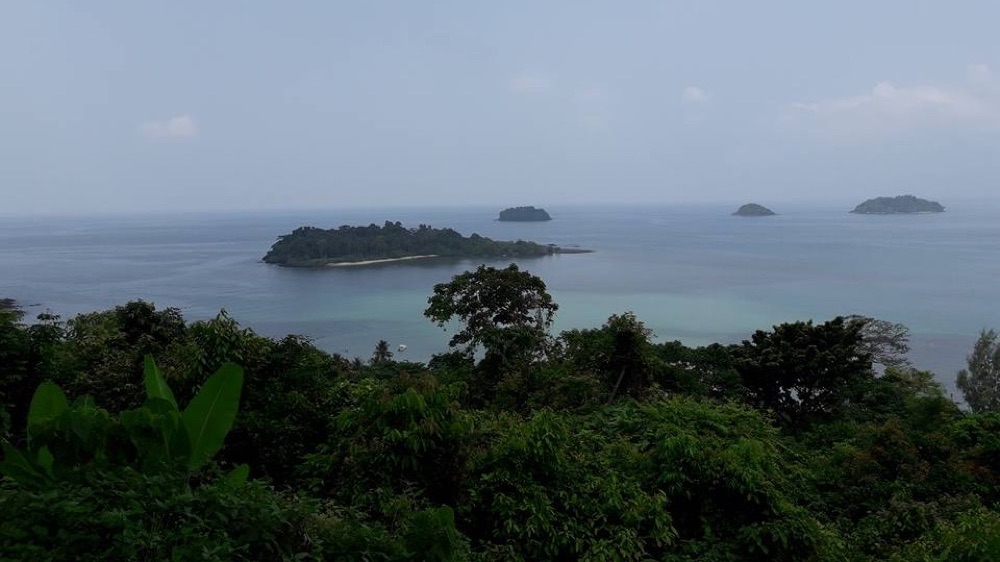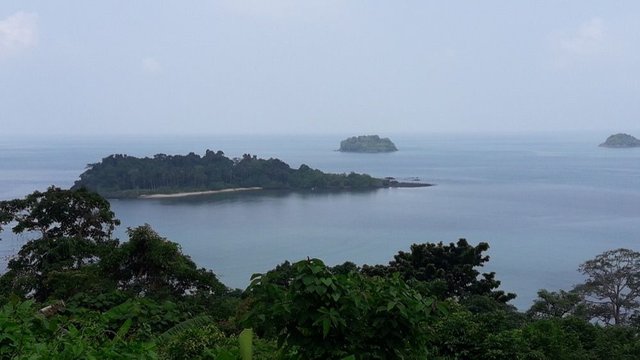 The perfect place for selfies.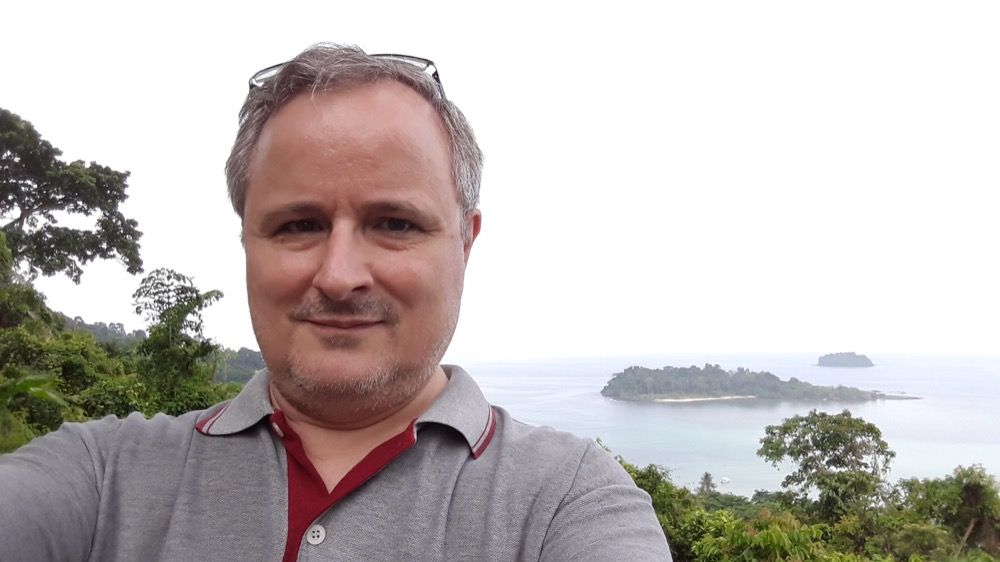 Or family photos.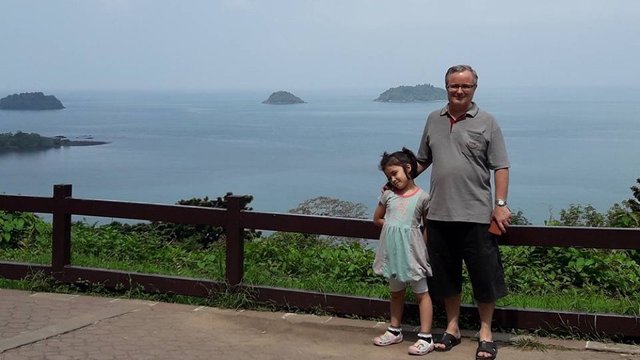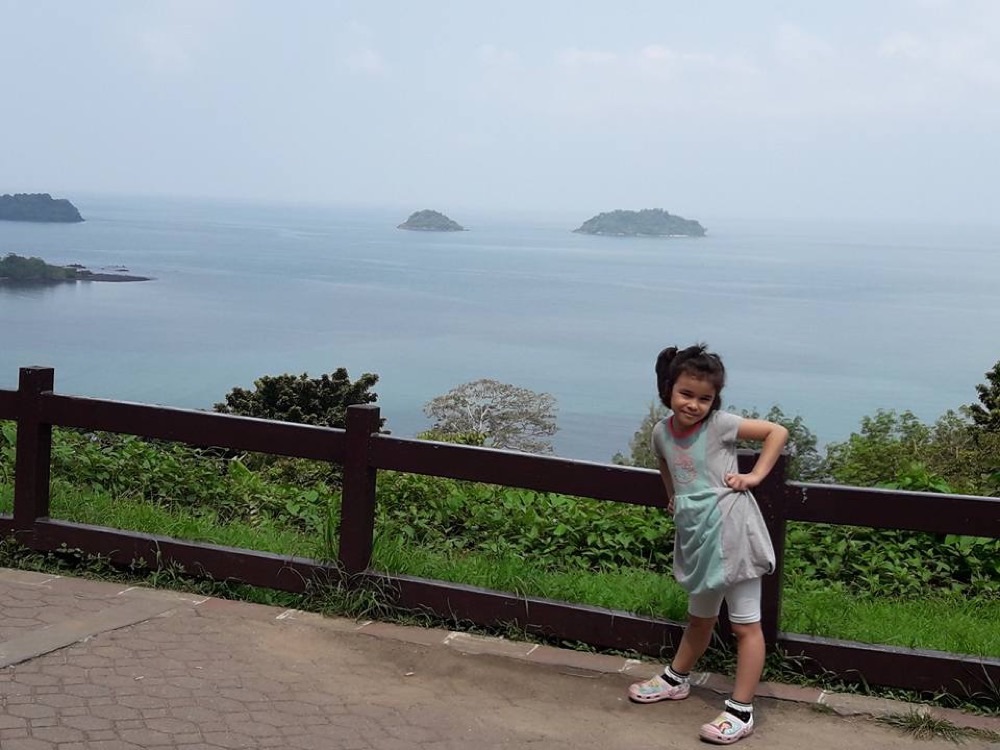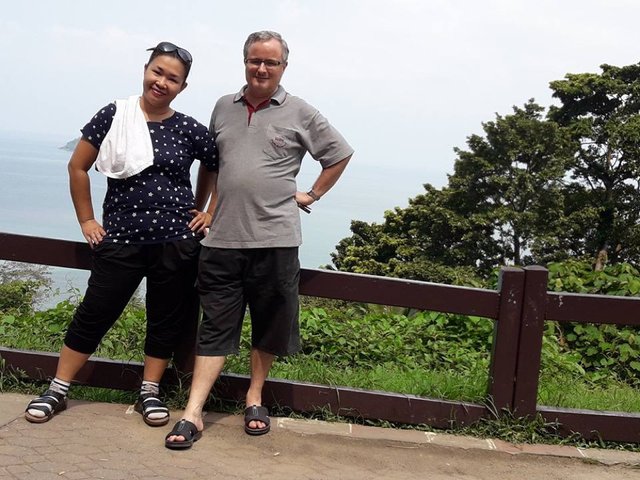 Bai Lan Beach
That is the beach we have access to from the Mercure Koh Chang Hideaway Hotel.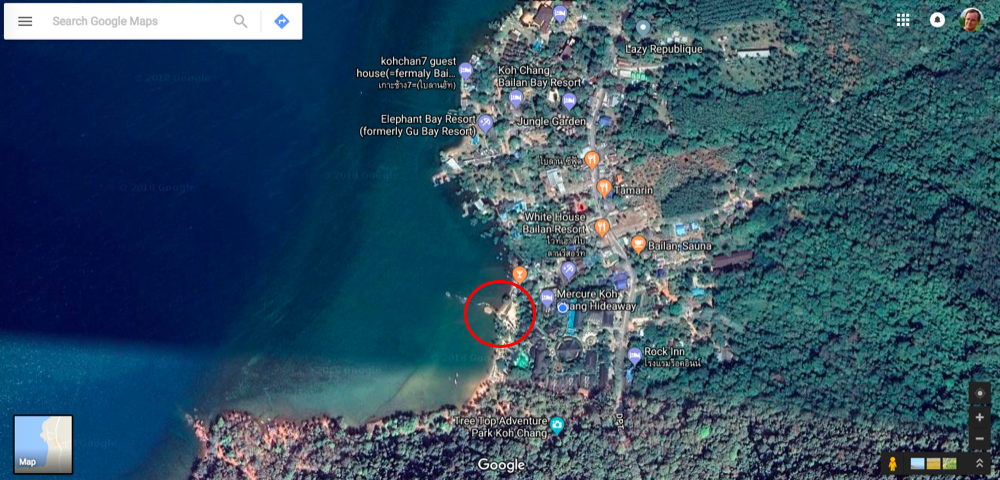 It is a very quiet beach with few people.
This is early morning while having my walk.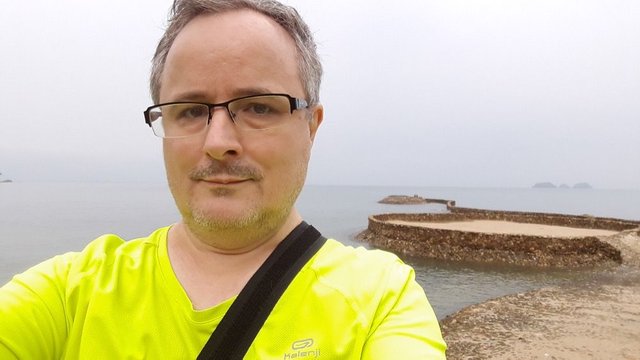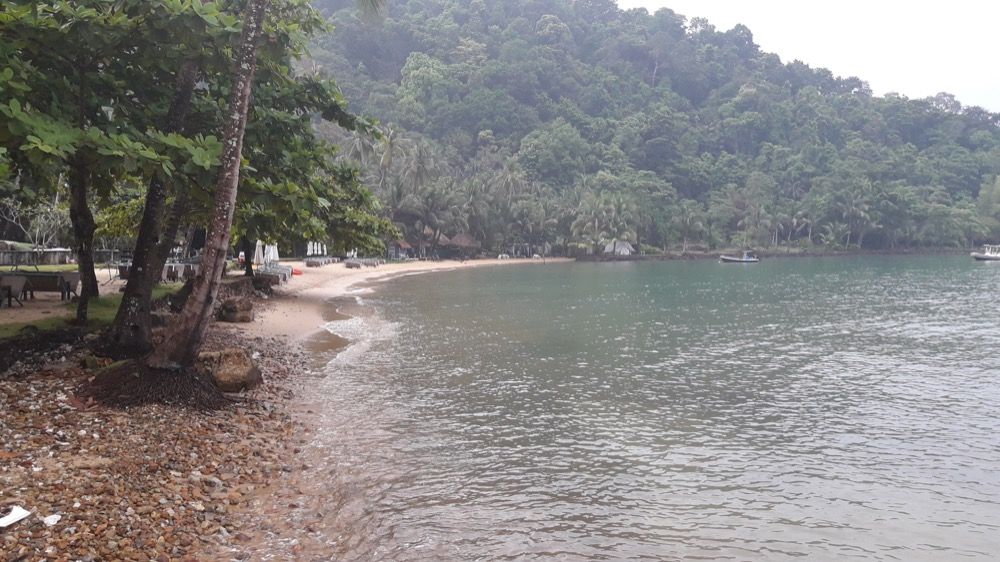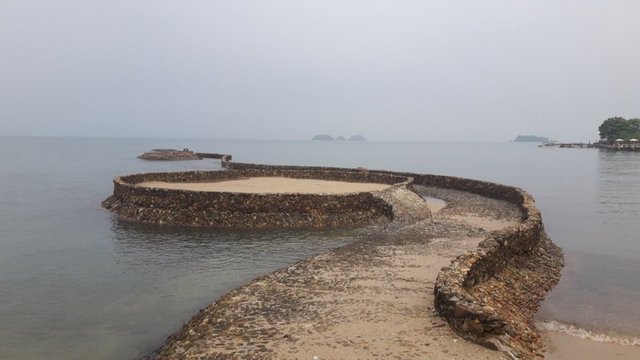 This is in the evening.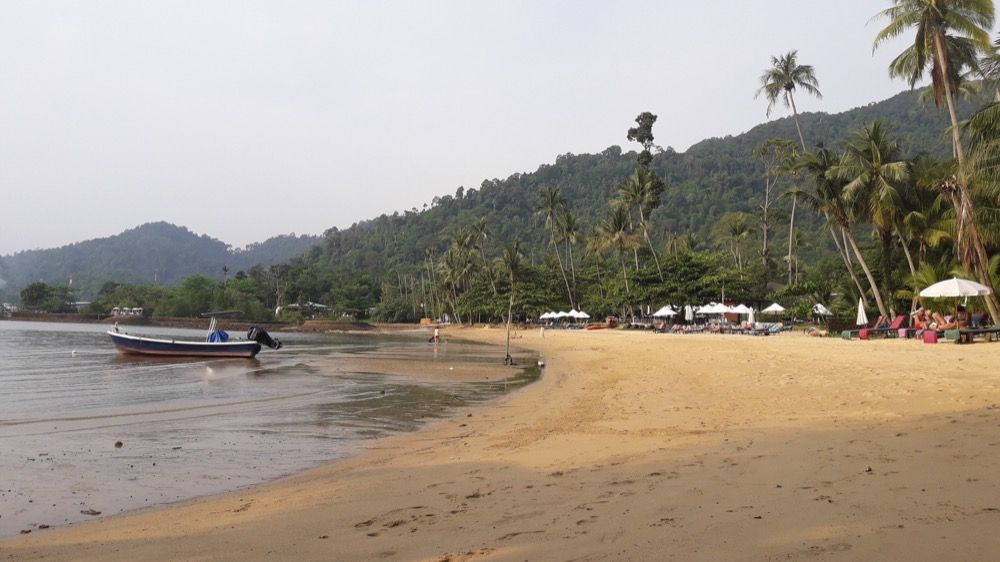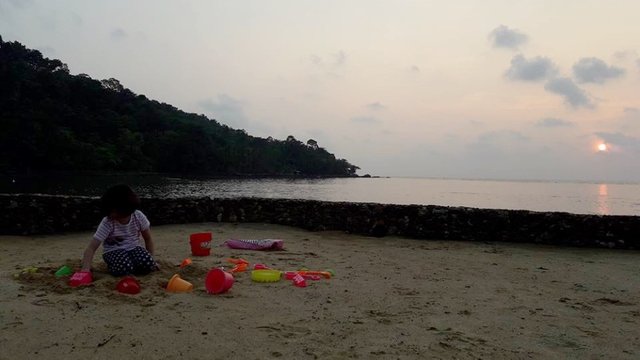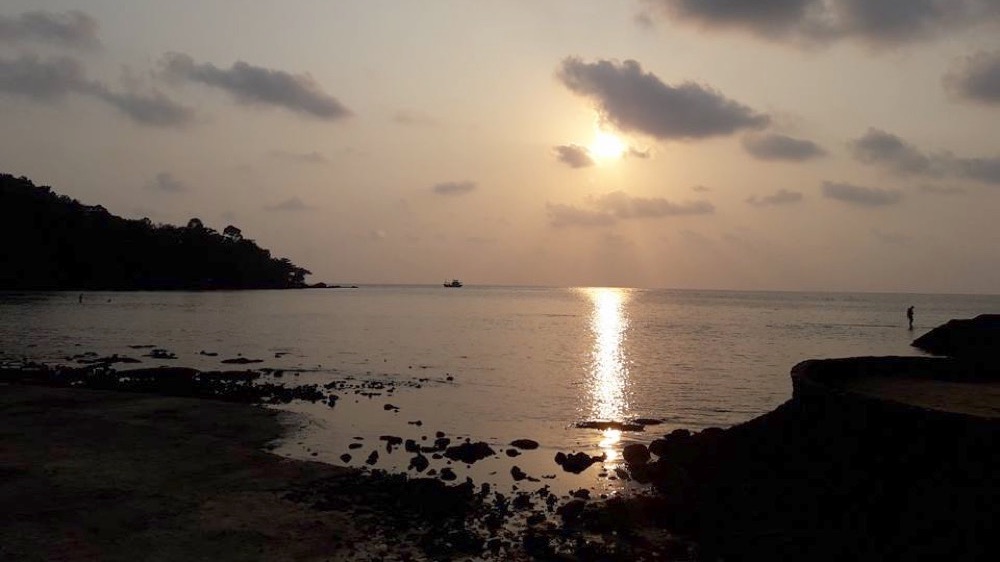 You can see more photos here.
Bang Pao Pier
Further south you can find Bang Pao Pier where all tourists are taking boat trips for the day to other small islands.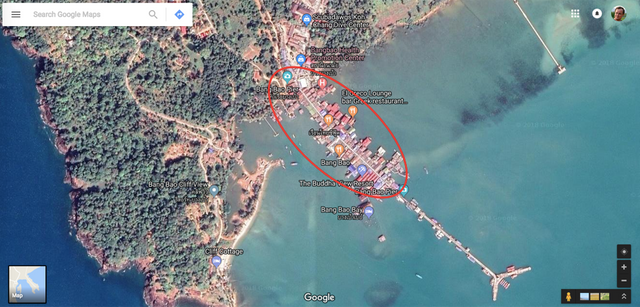 There are lots of souvenir shops, travel agencies and restaurants.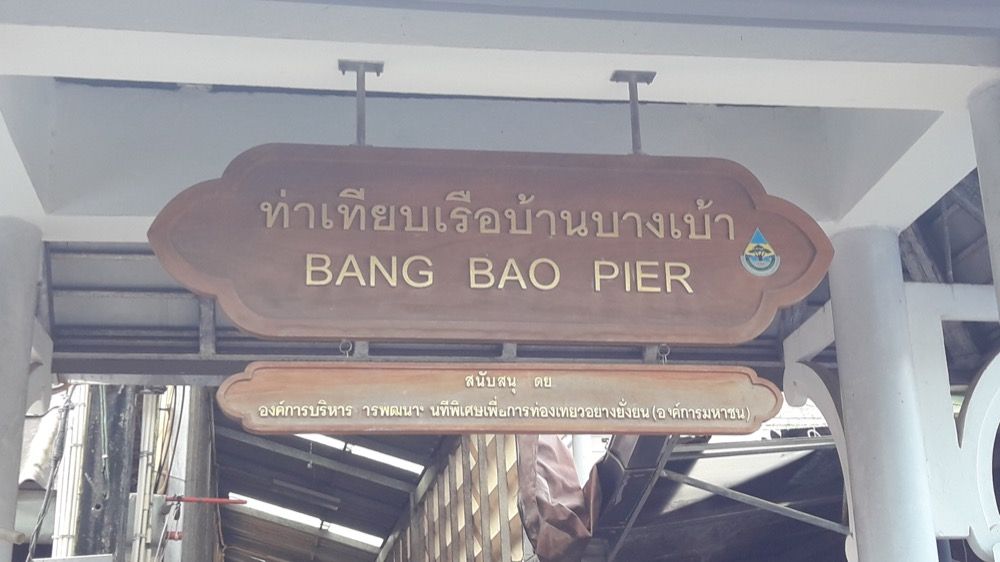 Boats can be very crowded.
When we enquired for a trip to one island, it was departure at 9:00 a.m. and returning at 3:00 p.m., 500 Thb for adults and 250 Thb for a child.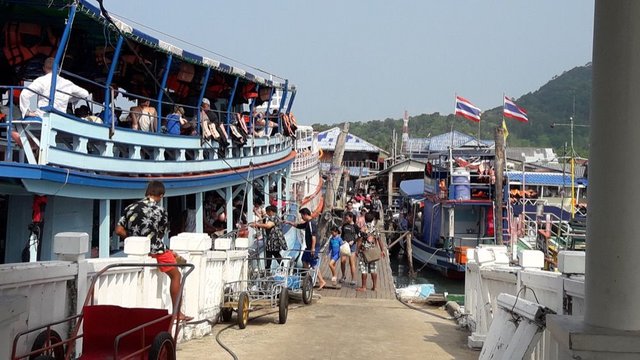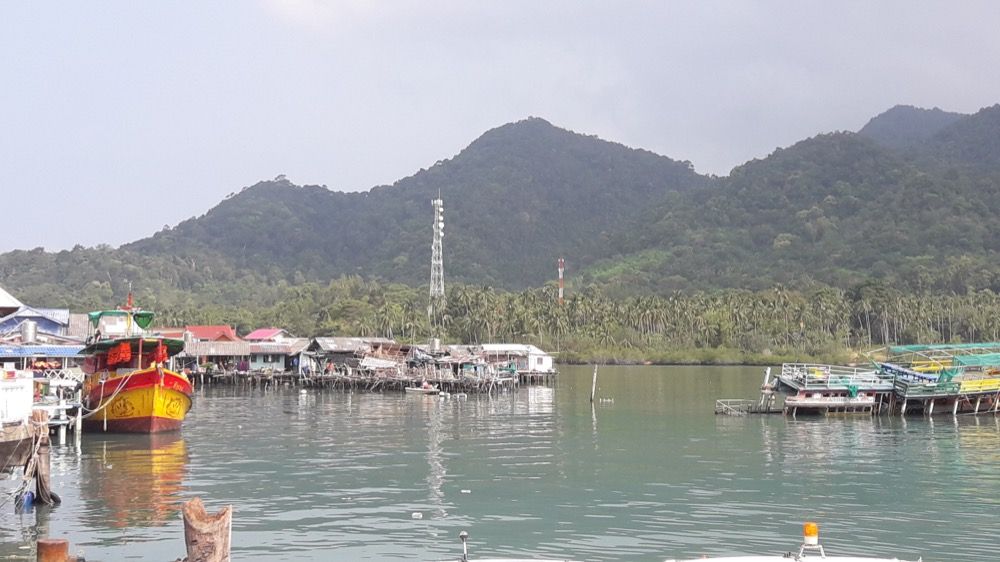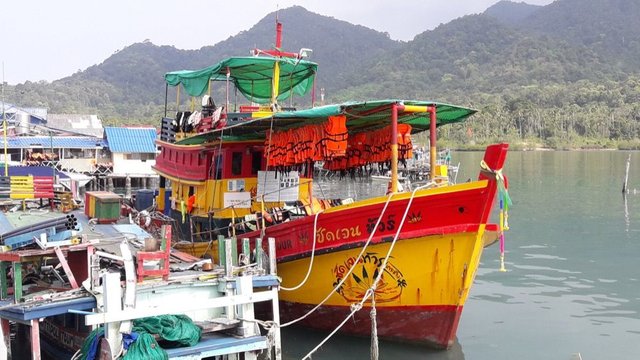 Seems like they need to do some cleaning!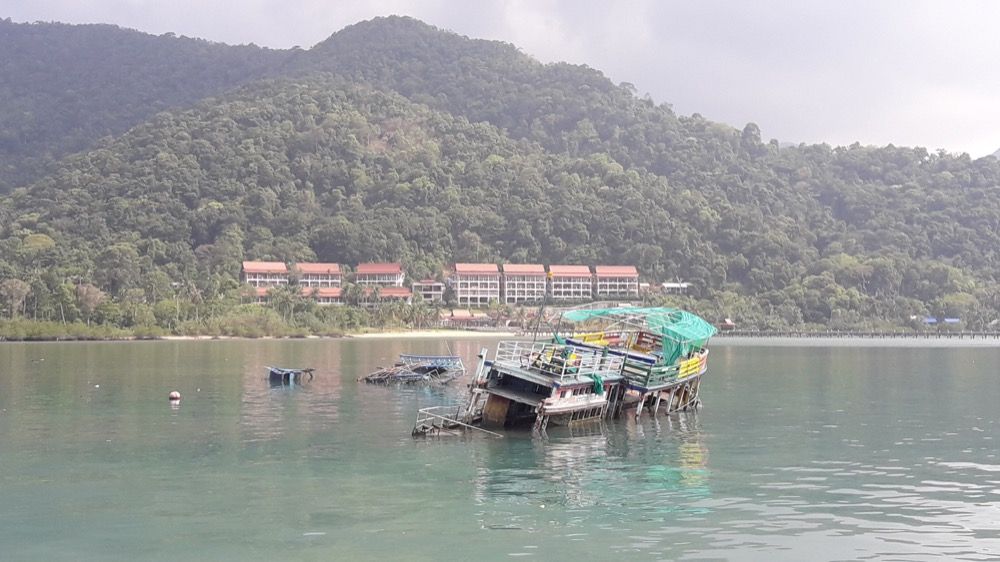 That's a house in the middle of the water with water pipes connected to it.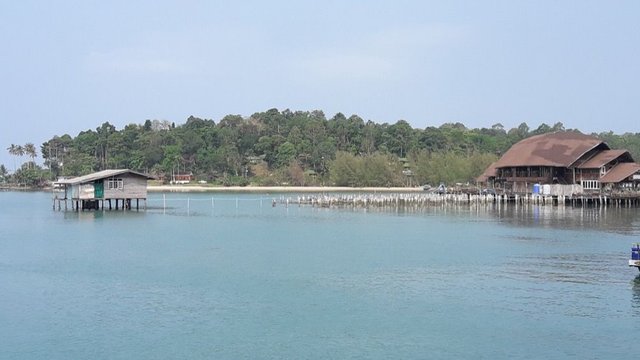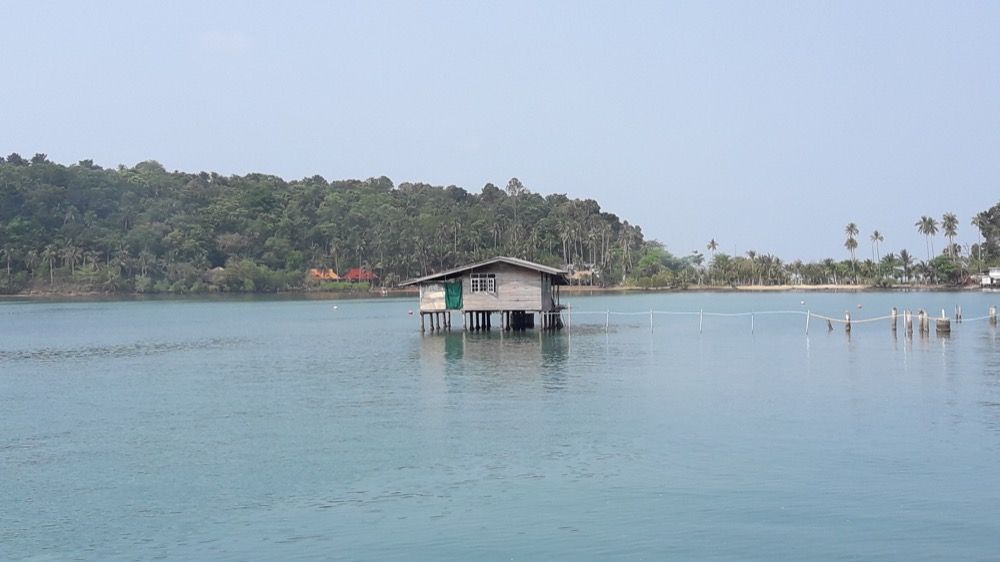 I hope that you enjoyed this post and the photos.
All photos are mine and taken with a Samsung mobile phone.
Would you upvote this travel post and follow me for more because this will encourage me to write more posts like this one?
Would you please help @jerrybanfield become a top 20 witness because you can help funding projects to build Steem as explained here? Vote for jerrybanfield as a witness or set jerrybanfield as a proxy to handle all witness votes at https://steemit.com/~witnesses. Read the 5 reasons why I'm voting for Jerry Banfield as a witness and how to vote in my post.
Michel Gerard