Royal Bengal Tiger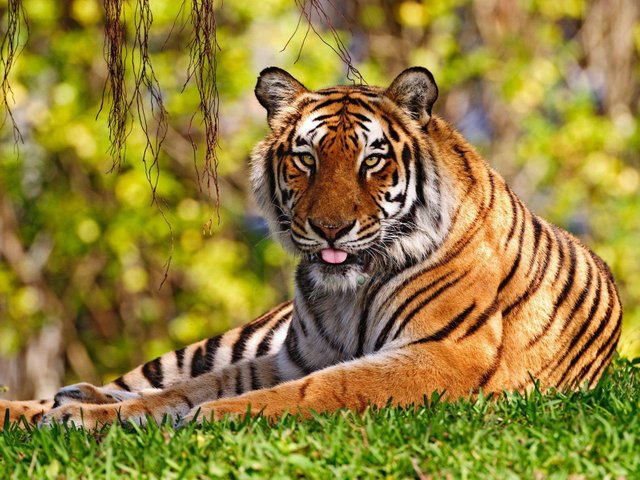 Royal Bengal Tiger, Panthera tigris or tiger mama - he is called by various names. An exhausted surprise tiger of nature. The royal walks or the extraordinary beauty, all this has made the tiger different from other animals. Our National Tiger Today, we organize some information about this tiger
The tiger's scientific name Panthera tigris

Tiger length is usually 8 feet, but an adult Royal Bengal Tiger is about 9 feet in length.

The Royal Bengal Tiger can easily walk one mile with its victims. Even he could be able to hunt heavy animals in his own way.

White Royal Bengal Tiger is a rare rare animal. They are white because of gene mutation, it does not have any relation with Albino Ho.

Royal Bengal Tiger teeth are the sharpest among the meat animals and their teeth are about four to five inches tall.

Their eyesight is very keen and hearing too much.

Royal Bengal Tiger is very lazy species of animals. They do not move too much without hunting. But when it comes to hunt, they set their boundaries and the extent of this boundary is about 200 square miles long.

Do you know, the Royal Bengal Tiger occasionally rides on a tree to hunt?