Good morning dearies and welcome to another beautiful episode of #throwbackthursday. In @optimistdehinde's voice, throwbackthursdays are an opportunity to show our gratitude to God for how far he has brought us.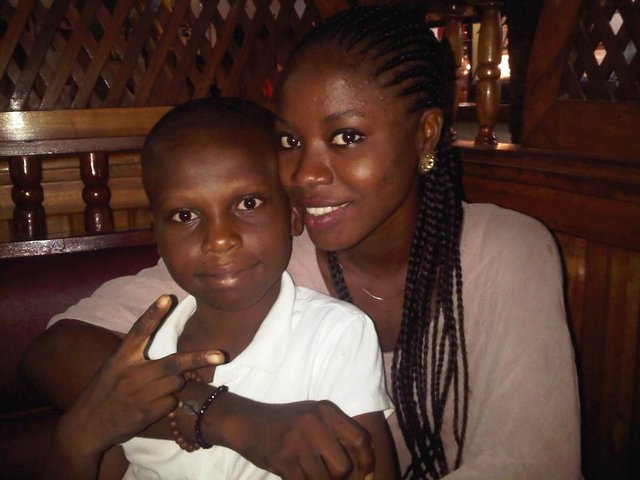 This was exactly three years ago on my birthday anniversary, 12th May 2014. I was feeling really excited and told my siblings to get ready that I wanted to take them out. Who doesn't like the sound of that?
In less than ten minutes, my My siblings were all prepped and ready to hit the road. When they were done preparing, I noticed that my younger brother hadn't finished washing the dishes. Before I could say Jack Robbinson, he entered the kitchen and quickly did the dishes. Call that the Reward center at work.
When he was done, together with my youngest brother, we left for an eatery where I gave them a good treat.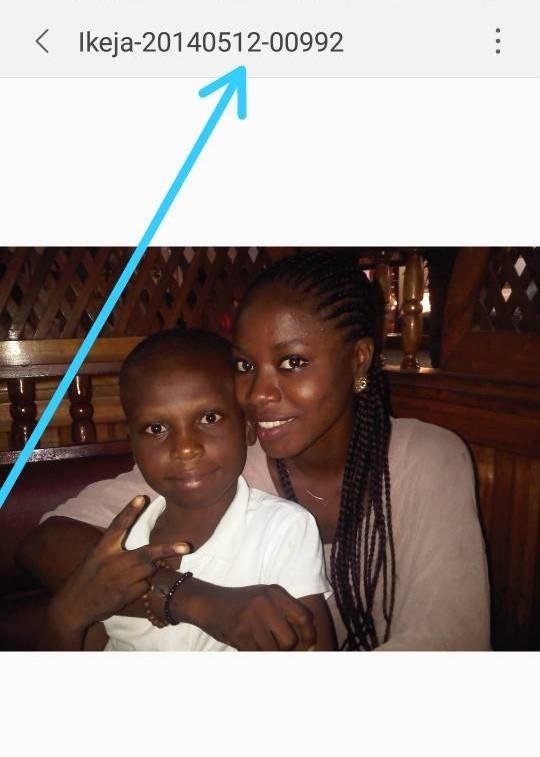 The picture above is the only picture I can find now from that day. Thanks to my then Blackberry phone that kept the date. You can call that PROOF OF DATE. Lol!
What an awesome time to come across this picture. My birthday is exactly nine days from today. I have a lot to be thankful for. I am not where I used to be. I am grateful to God.
---
Join other Steemians all over the world(that knows about Steemit) every Thursday and tell us a little about your past. Show some gratitude. Reminisce loudly.
---
This is my #throwbackthursday story, I want to see yours too. Take us on a walk through your past....
To participate
• Follow me, Upvote and Resteem this post.
•Add my link to your post so others can participate too.
•Use the #throwbackthursday tag so I can find your post and give my upvote.
ABOUT LAST WEEK.
Last week was the seventh edition and I was really wowed by the stories I saw. Thanks to you all for making this more fun. These are the names of all that participated last week.
@mosunomotunde
@gwenflorida
@zingybite
@arogboolabisi
@endowedqueen
@nellyprecy
@mattyabo
@emmyllionaire
@olawalium
@aristokratos
@austinebizzy
@mickyscofield
@shollstun
@brightex
@olatun
@ungleg
@princefm
@optimistdehinde
@egetex
@oladayoamusan
@derovict
@jglowsinger
@deronke
@vheobong
@kingernie
@wafrica
@adejoke16
@doris-adioha
@mzajoke
@ajibade
@rikki-ch
Freebies will be sent to the first 5 people who observed the rules accordingly.
PRIZE
THIS IS NOT A CONTEST, EVERYONE IS A WINNER!!!
Let's Get the full package on steemit... Let's have some healthy fun💃💃💃💃
Tell us your story.
Remember to Resteem and add the original link to this post in your #throwbackthursday post so that other people can participate. You sure do not want to enjoy this alone.
PS: All freebies will be sent out at the end of today.
---
---
Thank you for participating and Thank you for reading.
I hope that someday, my upvote will be enough to buy someone a meal. I hope that someday the worth of my upvote will be enough to fund projects.