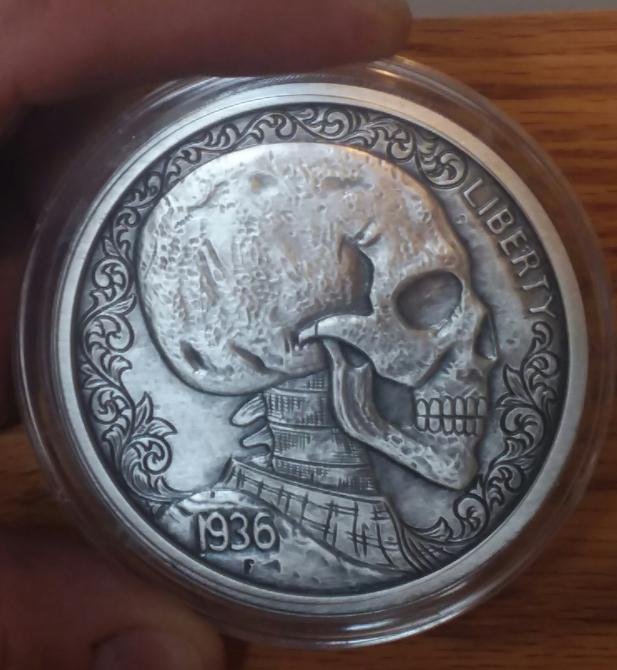 Hola Pirates! (Pass This Beast Around )
And anyone else that digs the photo and clicked on this shit. I am thinking of raffling this off and have to get a scope as to how many people would be interested. I also need a suggestion for raffle ticket prices. This is a 5 OUNCE PIECE OF BADASSERY and should be treated as such.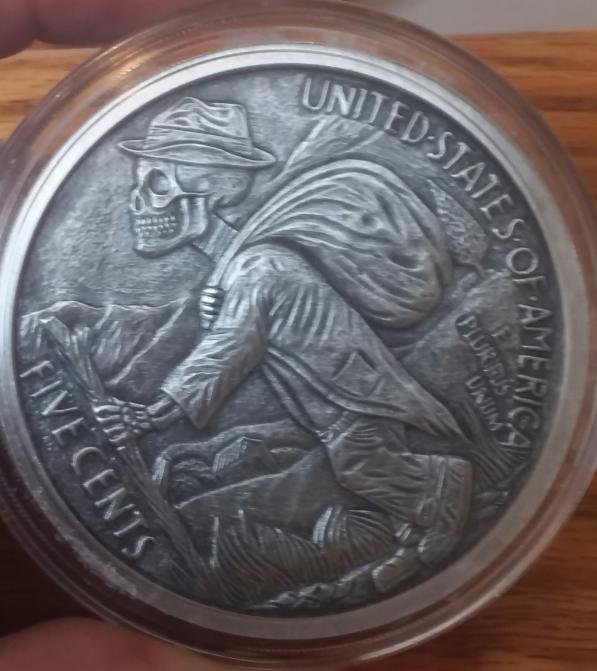 Yes, FIVE OUNCES!
It even has a COA that comes with it. So tell me my peoples, how much would you give for a ticket for this? I'm thinking it's worth about 60 - 75 dollars, give or take, just for the precious metal itself. That skull is totally wikkid awesome too, so that adds what? An extra thousand dollars to the price? Bwahahahahahaa! Seriously though, throw me some comments and lemme know what you think!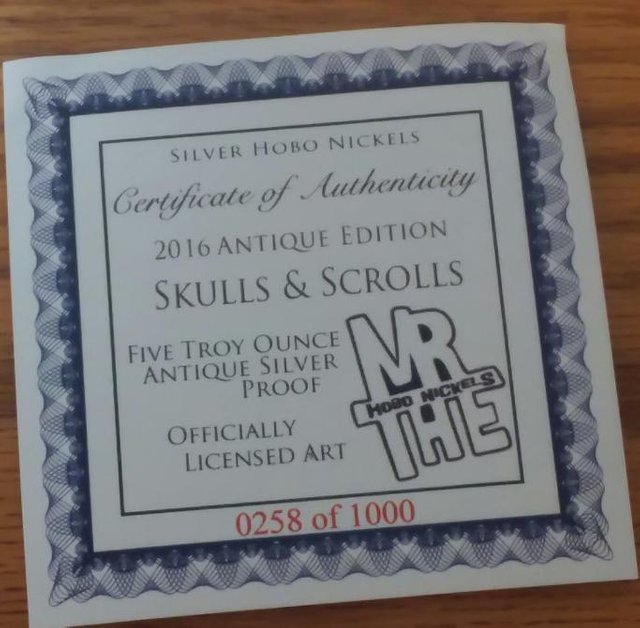 In The Comments Below,
Tell me how much you think a good price would be for raffle tickets and if whether or not you would buy one/some. Maybe you'd buy some tickets regardless what they cost for a chance at this monster. Up to you, but whatever you do, REMEMBER TO BE YOU! I always am, even when I'm feeling the itch.

Latest Zombie Post🧠 from @thealliance
Want to join us? Please read this first.
Want to support the fam too?
Join #thealliance curation trail!
Delegate to and use our caring bot - @alliedforces!
10SP - 20SP - 50SP - 100SP - 250SP - 500SP - 1000SP - 5000SP

Is Voting WITNESSES difficult?
Let me do it for you!
Set me as your PROXY VOTER!

@snook made this badass gif