🧠Zombie Tip #4 - Be Yourself At All Times
Sound Familiar?
One thing you'll often find at the end of a post from my (
@enginewitty
)'s hand, is
REMEMBER TO BE YOU
! There is a finite truth to that. A zombie doesn't care if their hair is messy. A zombie doesn't care if his or her clothes match. A zombie doesn't even care if you understand what it is trying (if it really is trying) to say to you. It just is and has its goals in place. It stays the course not caring
what anyone else thinks
about its looks, style, attitude or demeanor.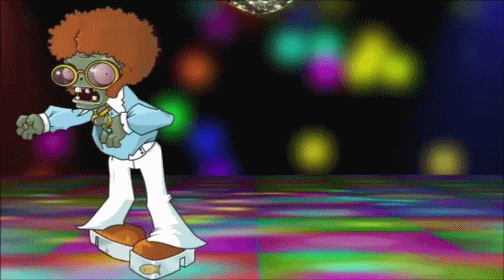 Getting On The Same Page
These next few paragraphs are hopefully going to reiterate and explain as simply as possible, why we have implemented the 'ten percenters'. I think some people are misreading what was written and so, it needs to be addressed. We want clear communication and for everyone to 'be on the same page'.
Family First
This has been said time after time and we are putting the people that choose to sacrifice their time and energy first. We are honoring more unity and support for one another. THAT is why we are asking for a minimum threshold for The Alliance family. We want to provide the best support we can because we love seeing you succeed! Why?
UNITY
A family is a unit. They all share the same goals. That's what we do, and we enjoy helping each other get there! Since the change and being more selective about who we support and why, all those involved have effectively doubled their support from us. If not more. And there is a beauty behind this change and the way it responds to HF21.
The 50/50
It is happening whether any of us like it or not, but, that doesn't mean we can't leverage the changes to maximize everyone's efforts. Here is the hidden gem of HF21, WE ALL SHARE IN THE CURATION AND EFFECTIVELY GIVE IT RIGHT BACK TO EACH OTHER. How frig'n cool is that? Let us ease your mind knowing that the fam is ready to assist and appreciate your efforts. I want to be here & I'm family all the way.
Saying Thank You
Going to close this out today by honoring the generosity of our team. These are the people we will be paying the most attention to because they are paying attention to us. STEEM WORK IS THE TEAMWORK THAT MAKES THE DREAM WORK. Pretty sure I've said that, been awhile, but now I hope it is starting to make more sense and everything has been explained in plain view. So, thank you all and once again - REMEMBER TO BE YOU!

"We may not all be on the same page,
but we can all read from the same book."
~ @thehive ~
"A rising tide lifts all boats!
If one of us lifts up, we can all lift up!
We simply help each other. Like family."
~ @bluefinstudios ~
"Far from a circle, we are a unit."
~ @grow-pro ~



Want to support the fam too?
Come visit with us in The Castle!
Join #thealliance curation trail!
Delegate to and use our caring bot - @alliedforces!
10SP - 20SP - 50SP - 100SP - 250SP - 500SP - 1000SP - 5000SP