100 DAYS OF STEEM : Day 98 - Towards a Recruitment and Retention Rewards System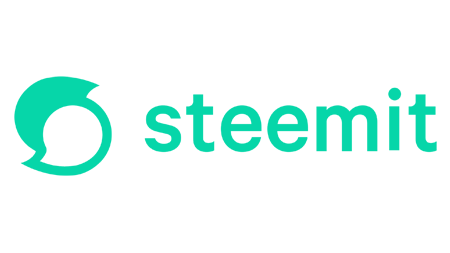 One of the many positive things to come out of The Diary Game has been the enthusiasm shown for the Recruitment bonus point system.
A significant number of community members have taken up this challenge and recruited dozens of people to The Diary Game. Many of these recruits have actually been new to Steem as well.
We are now very keen to build on this to develop a complete Recruitment and Retention Rewards System that the whole community can get involved with.
---
Towards a Recruitment and Retention Rewards System


Our starting point is that we want the system developed to emphasise Retention as much as Recruitment.
Steem has had many people sign up in the past but so many have left after only a few days or weeks.
Getting people to join is not so difficult - getting them to stay is much harder.
We therefore want people who recruit to also look after, guide and encourage their recruits to ensure they stay active on Steem.
So we are looking for a way to reward both the initial recruitment and the ongoing activity on Steem of the new recruits.
The Recruitment Bonus Point system in Season 1 of The Diary Game was quite simple - recruit a new person to the game and as soon as they had made their third diary post the points were awarded to the recruiter.
A number of recruiters did this very well and some 'Super Recruiters' like @rishabh99946 and @vipnata have earnt many extra points through this.
The unknown is how many of the new recruits will stay active on Steem beyond The Diary Game.
For Season 2 we are moving the system up to the next level.
The current plan is that Recruitment points will be earnt on the basis of one point for every valid diary post made by the new recruit. So if you recruit someone who starts on Day 1 of Season 2 and then they post every day you would earn 50 Recruitment Bonus Points.
For Season 2 Recruitment Points will only be for recruits who are totally new to Steem or have not used their Steem account for at least 12 months.
Alongside this Recruitment Rewards system for Season 2 of The Diary Game we will be developing a more general system to be trialled with the Country Representatives of the STEEM POD.
Following on from that a wider system will be rolled out for the whole community.
---
We will be posting more about the development of the Recruitment and Retention Rewards System in the coming weeks.
The system will need to fulfil a number of criteria…
easy enough for all to understand and take part in
feasible to administer manually (at least in the first phase)
robust enough to prevent gaming and exploitation
effective in ensuring long term retention of new recruits.
It will likely take a few months for the system to be perfected but once it is rolled out to the whole community we expect it to become a core element to drive the continued growth and expansion of Steem.
---
The Diary Game - The Final Days of Season 1


There are now only two days left on Season 1.
Make sure your remaining posts are the best they can be. A few extra points could for many still move them into the top 35 prize winning positions.
Your final post should cover your activities on July 11th, and can be posted up to the end of July 12th.
We have been amazed and literally overwhelmed by the massive interest in the Game, and by the large number of new people still joining the game every day.
This has, unfortunately, meant we have got behind with the voting of posts.
But do not worry - nothing is lost. All posts will be read. If a post misses the 7 day voting window points are still awarded and votes are added on to another more recent post.
For Season 2 we will have new systems and extra people working on the curation.
And make sure you keep commenting on the Diary Game posts to be in with a chance of winning a Lucky 10 upvote.
Those 10% upvotes are now worth even more as @steemcurator01 now has 4 million SP following the transfer of the 1M SP delegation from @bullionstackers.
---
The Shopping Game


The Shopping Game is now well underway and awarding prizes every day.
We have decided to give more small prizes up to a total value of approximately $50 each day. So far about 16 prizes have been given out to pay for people's shopping.
There will be more detailed updates after The Diary Game has finished next week.
In the meantime do join in. All you have to do is make a post about your shopping each day. Make sure you include 'The Shopping Game' and the date in the title and include a summary of what you spent at the end of the post with the amount converted to STEEM or US dollars…
Full details are in this post...
---
---
It is a fun and frantic last few days for the 100 Days of Steem.
But we are still loving it!
Make sure you check out the final two posts. There is some big news yet to come.
Thank you,
The Steemit Team
---
---
The rewards from this post go to support the work of @fundacorazon in Venezuela and @thegreens in Cameroon.
---
---