100 DAYS OF STEEM : Day 85 - The Diary Game - Assistants Wanted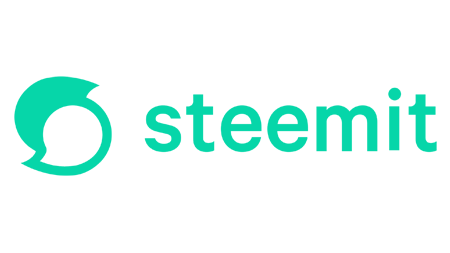 The Diary Game is growing. It now has 225 participants.
And Season 2 has just been announced.
Busy times are going to get even busier. We are loving it.
But we could do with some help to keep the game running smoothly.
---
The Diary Game Assistants


We had announced we are planning to recruit some assistants for season 2 of The Dairy Game.
But as The Diary Game is growing so fast we have decided to 'Rapid Recruit' some assistants now.
This will also allow us to test and trial working with Game Assistants before Season 2 begins.
The name of the role, the mechanics of operation and the rewards are all likely to be refined during this trial.
---
The Game Assistants - Job Description


The exact job description for the Game Assistants is still to be determined but will include…
looking out for new joiners to the game to ensure they get priority voting

giving diarists tips on how to improve their posts

monitoring for 'tag spam' - inappropriate use of the #thediarygame tag

ensuring posts have included the date in the title of their posts

looking out for any plagiarism or abuse

encouraging connections between people in the same country

helping promote the game and recruiting people to it.
Initially we are looking for one Game Assistant for each continent.
That is Africa, Asia, Europe, North America, South America and even Australia / Oceania. We will skip Antarctica for now.
For the popular countries this may be expanded to add more Game Assistants at the individual country level.
---
The Game Assistants - Rewards


Each Game Assistant will become a member of the STEEM POD and will be given an initial 1000 SP direct delegation.
This can rise up to 10,000 SP as performance progresses.
They will be encouraged to particularly vote on comments on diary posts.
---
We are also going to experiment with direct payment for this role to see how effective it is to encourage performance.
During this trial period until the end of this first season of The Diary Game each Assistant will be paid 10 STEEM per day. This will likely continue into Season 2 assuming consistent performance.
---
Thirdly, Game Assistants will be encouraged to post two weekly reports - one highlighting newcomers each week in their continent, and another highlighting their 'picks of the week'.
These posts will be voted on by the 3M SP @steemcurator01 account.
---
Who We Are Looking For and How To Apply


Initially we were going to seek applications from those not actively involved in the game but that will exclude too many people.
Therefore the Game Assistant roles will be open to players and non-players of the game alike.
Applicants should have a decent experience level on Steem, and have been on the blockchain for at least 3 months.
They should of course be very familiar with how The Diary Game works.
Applicants can use any languages, ideally have more than one language of the countries of their continent, and ideally have a basic level of English or be very proficient with the use of Google Translate.
Game Assistants should be available to work continuously while The Diary Game season is running.
Those interested in becoming Game Assistants should make an application post as soon as possible including…
details of their experience on Steem
details of languages they can use
if they are active in The Diary Game a link to one of their own diary posts they consider to be the best
a list of the top five things that make a good diary post
why they think they would make a good Game Assistant.
Recruitment for this trial period will be done on a continual basis as soon as suitable applicants appear.
Strong preference will be given to applicants who are dedicated to Steem and are not appreciably active on other similar recently departed blockchains.
---
Application posts can be in any language. Remember to include the tags #the100daysofsteem and #thediarygame.
Make sure you put a link to your post in the comments below.
---
Last Week's Challenge Top Picks


We have not forgotten last Friday's challenge posts on "How Much Does Your Shopping Cost?".
There have been many excellent entries and we will be making a separate post on this - with a big surprise!
Look out for that in the next few days.
---
We are really excited to be recruiting our first Game Assistants.
Having extra people involved will help us move The Diary Game up a level.
We look forward to reading your applications.
Thank you,
The Steemit Team
---
---
Notes from the Community...


How to Enter Music for Steem


@musicforsteem has put out a post outlining the rules and procedure for submitting a valid entry for their new weekly music contest on Steem...
---
SteemingCurators SPUD Challenge


@steemingcurators have issued a challenge to make posts about the forthcoming Steem Power Up Day event - SPUD4STEEM...
---
How to use Discord


@girolamomarotta has produced a very useful guide on how to get started using Discord…
---
---