100 DAYS OF STEEM : Day 20 - Weekly Photography Challenge #3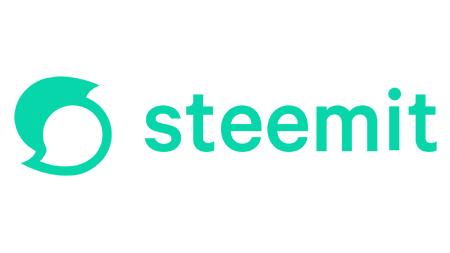 The second Photography Challenge was just as enjoyable as the first to curate.
It was fascinating to see the wide variety of 'favorite possessions' that people posted for the challenge - almost 70 entries in total.
People seem to be enjoying the challenges so we are back with number 3.
---
The Weekly Photography Challenge #3


Again this photography challenge is open to everyone - whether you are a keen amateur with an expensive camera or someone with a smartphone that just likes to take photos to share with their friends.
We are aware that many people around the world may be restricted in where they can go or are maybe still on full lockdown, so we've again made the topic for this week's challenge easy to cover from your own home.
The theme for this week's Weekly Photography Challenge is…
Fruit and Veg


This could be anything - fruit and vegetables you have bought from a store, or produce you have grown in your garden or window box, or even a tin you have found at the back of your cupboard.
You might also want to link it in to this week's writing challenge on 'My Favorite Meal'.
See how creative you can be in photographing the fruit and veg. Maybe try some unusual angles, or get in real close.
Maybe even keep us guessing…
Take as many photographs as you want, in colour or black and white, put them in a post and tell us briefly why you have chosen the particular fruit or vegetables.
The posts can be in any language. The photographs must be your own.
This challenge will run until next Tuesday 28 April.
During the week we will be looking at all the posts and rewarding as many as possible with upvotes from the 1 million SP @steemcurator01 account. The best ones will get 100% votes.
Make sure you include a link to your post in the comments below and include the tag #photographychallenge03 on the post.
---
Last Week's Challenge Top Picks


It was very interesting to look at all your 'My Favorite Possession' photographs. There were many great posts, but we selected these as our favorites...
Congratulations to the authors of these posts, and thank you to everyone who took part.
We are looking forward to seeing your posts this week on the theme 'Fruit and Veg'.
Thank you,
The Steemit Team
---
---
Notes from the Community...


Steem Witness Forum


@greenhouseradio are broadening out their weekly forums. They are now going to be running two - one on Sundays at 11am PST / 6pm UTC, and one on Mondays at 7pm PST / 2am UTC (Tuesday).
They are inviting all witnesses, community leaders and users to join in...
---
Dance Contest


One of the longest running contests on Steem is @donatello's weekly Dance Contest. If you fancy a bit of exercise why not join in and dance...
---
Casual Posting


@whatsup is canvassing opinions on 'casual posting'. Do all posts have to be 'quality posts' or can we just post for the fun of it...
---
---