Unpopular Opinions, Casual Posting and Moving Forward.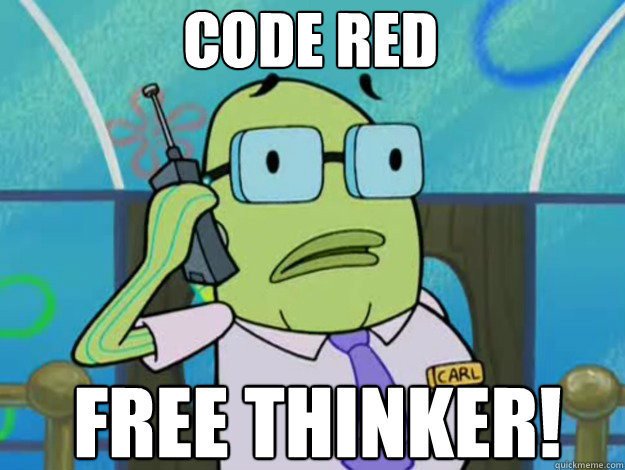 Hey Everyone,
Have you ever wanted to make a quick post and make a point, ask a question, or just share something you found interesting?
I remember making a few posts about nothing, but being concerned I would get called out by the Quality Control group on Steem and now Hive. That's not social media, that some weird type of writers guild. The problem with that is not that many people are want to be authors.
On Steem I have always been an advocate of not stressing out users and letting them post casual content and having curation be the solution for sorting it out. This is difficult due to autovoters, differences of opinion and other factors.
I made my first post on Hive and totally admit, I didn't put any effort into it.. Just a little test to see if all the autovoters were working. They were... So, were the Quality Control groups. It was downvoted down to zero. If quality content is your goal, that was fair. What if we just want some casual users though.
I got to thinking since most of the groups who were into large downvotes ended up over there, we could use this time to make Steem the "fun" platform.
If you want to write cute little essays, and shakespeare level posts and think enough other people want to read it and do that... Maybe you would gavitate towards that.
I've probably said a million times, I am not a want to be author and I never wanted to be.
I like business, I like markets and I like marketing. When I say marketing most people think of advertising, but marketing usually starts with understanding your market space.
3 billion people a day turn to social media to read or write mostly casual posts and leave the "Quality Content" to a handful. I've always been concerned that our focus on Quality actually takes the fun out of Steem.
If we want all of our users to focus on Quality Content we just eliminated a huge part of that.
While I am opposed to completely removing downvotes, I am onboard and support the idea that we want and need casual users, casual content and more activity.
I don't want people to stress if their content is good enough, I want people to transact.
How do we support that? Lot's of people curating, and when I say curating I mean giving all sorts of casual content small votes. Which by the way is a great strategy for curation rewards as well.
I wrote yesterday about having 8 weeks left to decide if we can save Steem and whether or not I have any interest in Hive.
Let's spend these 8 weeks encouraging people to post and engage!