1000 DAYS OF STEEM : The Diary Game - End of Season 2 Update & What's Coming Up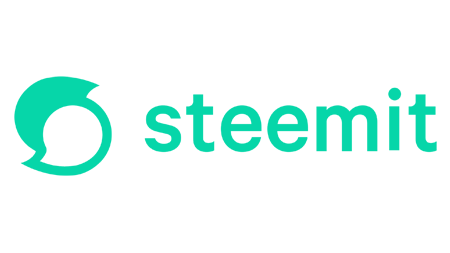 Season 2 of The Diary Game has now ended.
All diary entries covering up to September 25th should be posted by the end of September 27th at the latest.
As announced yesterday The Diary Game will be continuing in its new format. We hope many of you will keep posting your diaries.
We will still be voting on Diary Game posts in the new Season 3 but votes will not be guaranteed.
The 'It's Your Lucky Day' promotion for 100% Power Up posts will also be continuing. As will the 'OnePercenters' comment voting initiative.
---
---
Season 2 Voting, Scoring and Prizes


We will be busy the next few days visiting as many posts as we possibly can and giving catch-up votes for missed posts where people have continued to publish their diaries.
Season 3 posts will count to receive 'backdated' catch-up votes so if you do continue writing you maximize your chances of getting a nice surprise upvote.
We will be announcing more about how the prize funds will be split for the individual contest (5000 STEEM), team contest (2000 STEEM) and recruiter contest (1000 STEEM) shortly.
Then we hope to announce the winners within about a week.
---
Just as a small aside when we are reviewing Diary Game posts to decide the vote and points there are a number of factors we take into consideration.
Alongside the more obvious ones - presentation, formatting, quality of writing, images, rule adherence etc - the three biggest factors, particularly after we have so many posts, are perseverance, interest, and positivity.
People who have continued to post regularly, and kept their posts positive and interesting, attract higher points and votes from us.
Surprisingly those who stop and start and stop again, and continually complain in their posts and comments about not getting votes and how badly run the Diary Game is, do not attract higher points and votes.
Participation in the Diary Game is purely voluntary.
It is not a job, it is a game.
---
Coming Up Next


Once Season 2 of the Diary Game is completed and the prizes awarded, we will be turning our attention full on again to all the new projects and programs coming up including...
---
And don't forget the Sow Your SUN Challenge with big prizes on offer, runs until September 28th...
---
There will also be more Country Representatives coming on stream, and in a couple of days we will be announcing a major, big prize October Challenge.
If all this doesn't look like there is enough going on we still have a number of totally new projects currently being worked on, and we may be bringing back a 'golden oldie' for a short run.
---
Stay tuned, stay positive, keep posting and have fun.
Thank you,
The Steemit Team
---
---
Notes from the Community...


Steem Power Up Day - October 1st


Organizer @kiwiscanfly has posted a reminder about the forthcoming SPUD event on October 1st.
The prizes on offer this month are even more impressive...
---
Contests, Contests, Contests


Contests are blossoming on Steem.
@rishabh99946 is doing a great job maintaining a list of all the current contests around the blockchain.
If you know of any contests not on his list, add a comment to his latest post...
---
---
PLEASE DO NOT PUT ANY DIARY GAME LINKS IN THE COMMENTS ON THIS POST. COMMENTS THAT ARE NOT RELATED TO THIS POST MAY BE DOWNVOTED TO MOVE THEM BELOW MORE RELEVANT COMMENTS.


THANK YOU
---
---
The rewards from this post go to support the work of @fundacorazon and @littledisciples both in Venezuela.