1000 DAYS OF STEEM : The Steem Entrepreneurs Program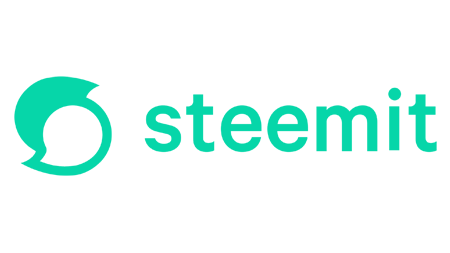 The last few days we have been talking about curation and communities.
These are both critical to the strong future growth of Steem.
What is also most important is innovation, and initiative, and inspiration.
We want people with new ideas to build on Steem.
---
---
The Steem Entrepreneurs Program


This is another new experimental program to help us find and support people with great ideas for new projects and services on Steem.
Initially at least this program will only be operating at the micro scale.
The resources available at this stage are limited to upvotes from @steemcurator01 (10M SP) and @steemcurator02 (4M SP) and publicity through @steemitblog posts.
So this program will not be for funding any large scale coding or development work.
Rather this program will be looking to support people with ideas for developing projects and services using the facilities already available on the Steem blockchain, or that only require modest amounts of coding work.
Examples might include the development of loan services, or job finding services, or ways of using STEEM for buying and selling, or even, when travel is more open, perhaps a SteemBnB service...
We are looking for people to come forward with ideas that could benefit from a little help from us to get off the ground.
---
This program is quite experimental so we are not sure how it will evolve.
As always we are open to ideas and suggestions - but remember we only have the limited resources of upvotes and publicity available at this stage.
---
How To Apply


If anyone has an idea they would like to put forward for support we invite them to make a 'pitch post' and drop the link in a comment below.
The post at a minimum should include...
---
If a project looks viable, and it gets a good reaction from the community, then we will look at how we can support it through progressive upvotes on progress posts, and through our promotion.
Pitch posts can be in any language, although they will likely get wider community support if an English translation is included as well.
The program will initially be open for submissions until October 7th.
---
This Steem Entrepreneurs Program is quite experimental.
We hope it can help us build great things on Steem.
We offer it to the community and await your feedback.
Thank you,
The Steemit Team
---
---
Notes from the Community...


Contests, Contests, Contests


Contests are blossoming on Steem.
@rishabh99946 is doing a great job maintaining a list of all the current contests around the blockchain.
If you know of any contests not on his list, add a comment to his latest post...
---
Contest Collector Contest


If you enjoy entering contests on Steem, check out this new contest from @njaywan.
There is a 15 STEEM prize pool for the best 'super contestant'...
---
SPUD Prize Increase for October 1st


Are you ready for the next Steem Power Up Day on October 1st?
Organizer @kiwiscanfly has just announced the latest expansion of the prize pool. There is now over 14K SP of delegations and over $100 in upvotes...
---
---
---
PLEASE DO NOT PUT ANY DIARY GAME LINKS IN THE COMMENTS ON THIS POST.


THANK YOU
---
---
The rewards from this post go to support the work of @fundacorazon and @littledisciples both in Venezuela.