Tell A Story To Me - Hollow Earth
Tell A Story To Me,
Oh The Endless Possibility,
Let Your Imagination Run Free
And Win Some SBD!
---
Welcome to Tell A Story To Me in the @bananafish realms! We are back with another round, ripe with possibility, and swimming with potential!
---
The Prizes
---
First Place - win 5SBD

Second Place - wins 3 @steembasicincome shares

Third Place - 2 @steembasicincome shares

All entries will also receive a 100% @bananafish upvote and resteem

Popular Choice & Voters Prize - Popular Choice wins 1 SBD and 2 @steembasicincome shares - once this round closes I will release a list of all the entries and everyone will be given the chance to vote there. Lucky voters will also win!
---
Round Three
---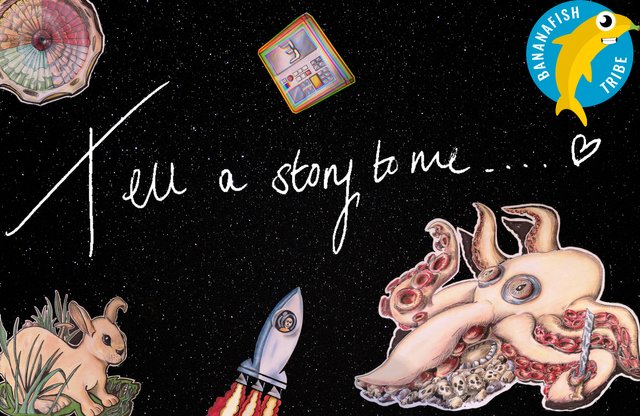 Artwork by Mad Uncle Studios
---
Rules
---
1.
One Entry Per Person, written for this contest, and
inspired by the prompt
2.
Prose, poetry, any form of
fiction
is accepted, as long as you tell me a story based on the prompt
3.
Contest closes
Midnight BST (the end of the day) on Saturday 15th June
(That gives you two weeks to enter)
4.
Use the tag
#tellastorytome
5.
One picture only
6.
Link back to this contest somewhere in your post.
7.
No min length and aim for under 4,000 words
8.
Post a link to your tale in the comments below
---
The Prompt
---
I am looking for a science fiction/horror/fantasy (fiction of any sort) story set in a future where a cavity capable of sustaining life has been found below the surface of the earth.
I want to hear a story set at some point in the future, inspired by the concept of Hollow Earth. Your story could be fantasy, horror, scifi, speculative, environmental, futuristic, or full on conspiracy theory based, as long as it's fiction, there is no limit on the genre. How big the space below the surface of the earth is, what/who is down there, how /when it was found, what it's like, that's all up to you. It should be able to support life, but it doesn't need to contain any when it's found, although it equally could do. The perspective you chose and the story you tell is entirely up to you, you could set your story anywhere from the initial discovery of this cavity to the far distant future where it is just another part of the planet. I would like a fictional story set in the future featuring a cavity capable of supporting life below the surface of the earth. This could be the focus of your story, or it can be the background setting in which your story plays out, let your imagination run wild!

The Bananafish Tribe!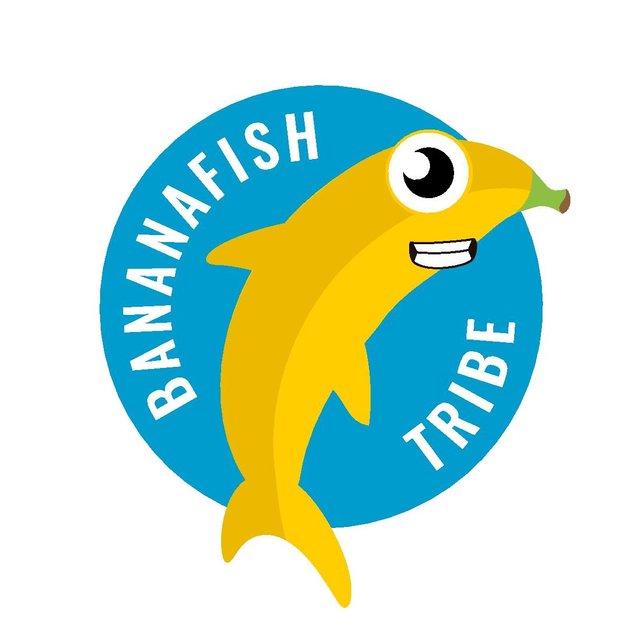 Tell A Story To Me is part of the @bananafish family, we run a selection of regular contests, all writers are welcome so give us a follow for your fiction fix! Don't forget to join us on discord to keep up with all the news. We have some exciting contests, new and old, coming out this month, so keep an eye out for your chance to win!
A special thanks to @gwilberiol, @dirge, @tristancarax, @theironfelix, @raj808, @brisby, @maverickinvictus, @cyemela, @marcoriccardi, @hidden84, @calluna, @oivas, @ntowl, @f3nix, @felt.buzz, @khasa @vdux and @blueeyes8960 who's precious delegations make this project a reality!

Hollow earth is such a fun idea, and once upon a time inspired all kinds of imaginative fiction. Science has brought us to the point where it seems easy to say it's unlikely there is a huge empty space below the surface of the planet capable of supporting life, but hey, you never know, and there are vents on the ocean floor supporting life in the darkness there, so let's get daydreaming, speculating, and writing! This is one of those ones that the more I turned over in my mind, the more possibility I could see in it, so I really can't wait to see the depths you all go to with this one <3 Good luck, happy writing, love and sparkle ~ @calluna
Don't forget to include a link in the comments!