Techno Friday | Techno News
HELLO STEEMIANS
Behind the window we have a beautiful Spring with temperature up to 17*C. Happy noises from the outside are blending together with the smells of the first barbecues of the upcoming weekend. Sun is warming up the cities, villages, forests, waters and surrounding landscapes. Following the natural forces, we are here to heat up your deeper emotional and musical desires with a weekly Techno News curated by
#technofriday
. With this episode we would like to guide you through the upcoming gigs and releases so hot that can literally melt your brain.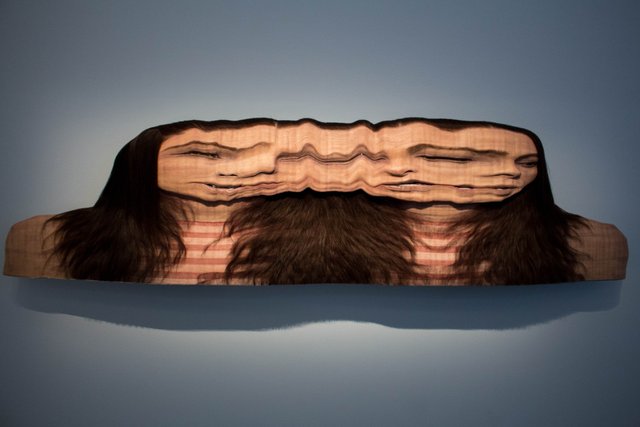 photo by @MissFoxy in Museum Boijmans Van Beuningen, Rotterdam, NL
PARTIES
TECHNO TRAIN NÜRNBERG
If surprisingly your plans for the Saturday 23.03.2019 failed, you stayed alone in the Nuremberg, Berlin or Warsaw and you are looking for an interesting alternative for an evening with Netflix, please consider the musical advises from the
RAVING FOXES.
Boring afternoon ? Nothing on TV ? Jump with us into the
Techno Train Nürnberg
- 7-hour rave on a non-stop train ride through scenic Bavaria. Train departs 23.03.2019 from Nuremberg main station at 15:30. This unique venue will host 25 different DJs in 11 carriages, 2 smoking cars dedicated to dance floors, one smoking wagon dedicated to a chill-out space and eight non-smoking standard railway wagons filled to the maximum with the German Techno.
HERE
you can watch a promo video from the upcoming gig. You can still catch the tickets around 40e, so better speed up if you consider it as an interesting alternative for your evening !
BJARKI'S 4TH ALBUM LAUNCH PARTY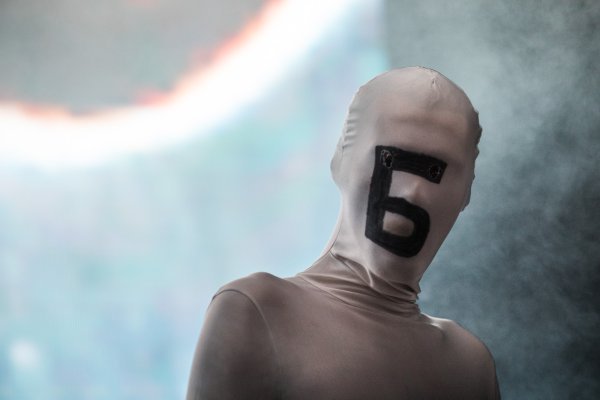 If you are following me or the techno stage for some time, then probably there is no need to introduce you
Bjarki
. If somehow you missed this very creative producer from the generation of the young experimental techno, please check article
RAVING FOXES 003: BJARKI
and next the possibility of getting the last tickets online or one of the 100 left on the door of the club
Trauma Bar und Kino
in Berlin, where Bjarki together with his friends from
BBBBBB
label are going to celebrate releasing his newest album. In the one of the most important clubs in the city with a huge potential for a totally weirdness, in specially selected and prepared space including old cinema or secret rooms, main star of the evening is going to present a wide spectrum of audiovisual pleasures carefully prepared since December. As he announced it is going to be his first and the last party in Berlin this year. Definitely an unique experience.
REVIVE FESTIVAL WARSAW
Third interesting gig of the upcoming weekend is few hundred kilometers on the east from Berlin, in the capital city of Poland, where Polish people will have an opportunity to show that they know how to do a proper indoor festival with the biggest names and lowest price. Less than 30e for 13 hours with the first division of techno represented strong line-up. We will have an opportunity to check there DJs like
Tommy Four Seven, SNTS, Legowelt, Terence Fixmer, Somewhen, Pessimist, Eastern Renaissance, Ola Teks, Cyryl, MKO, Geiger, Terstin
and the finest liveacts represented by
Lotus Eater live: Lucy & Rrose, Samuel Kerridge live, The Empire Line live, Oake live, Michał Wolski live, Abu Zeinah live, Based On Lies live: T A K A & Slope Unit and Szmer live.
RELEASES
Sacred Court
DIGGING FOXES
would like to proudly presents you a musical premiere, released 22.03.2019, literally few hours ago. Straight from the the bottom of the hell onto the pages of the Steemit Blockchain, we are delivering you the newest 12" vinyl released by
Torn Relics
on the
Sacred Court
label launched and managed by the true devil himself -
SNTS.
On the A-Side we will find dark, slow, mystical and mysterious
Poisoned Chalice
and dirty
Imni
with intentions to scare the most demanding audience. On the B-Side of the vinyl we will find the drone/industrial
Clear As Ethanol
and the the unhuman techno remix made by nightmarish and shadowy
SNTS.
Torn Relics - Clear As Ethanol (SNTS Remix) [SCX07]
PINKMAN
Globally respected musical institution from Rotterdam, known from its third ear for the futuristic sounds of tomorrow recently announced pre-orders of the limited editions of the two upcoming releases from
Identified Patient
catalogued as
[PNKMN27] & [PNKMN28].
The first one is a limited edition silver vinyl solo EP called
Kogeldans
and the second one catalogued as
[PNKMN28]
is a collaboration EP with
Sophie du Palais
titled
Don't Exclude Anything.
Both records are out next month. At this moment we can listen to one full track from each upcoming albums and short previews of every tune. Which one do you like the most ? If you are looking for refreshing your collection, perhaps you will find here something for yourself or your followers. Previes are available here
[PNKMN27]
and here
[PNKMN28].
Identified Patient - Geen Syndroom (PNKMN27)
Identified Patient & Sophie du Palais - Crush On You (PNKMN28)
APHEX TWIN
Exactly 20 years ago Aphex Twin has released one of his biggest and most recognizable tune, iconic Windowlicker. As a tribute to the living legend of the IDM, a true visionary of the futuristic music who made a huge impact on the form of the modern electronic, below you can find a video to the original 10min version directed by Chris Cunningham.
Aphex Twin - Windowlicker (Director's Version)
BJARKI
If you are unable to visit Berlin this Saturday to get lost in Trauma Bar und Kino but still you really want to check his musical vision, maybe you are available in the next weeks in French Lyon or Paris, Spanish Madrid or German Munich. If not, then you can stream the Happy Earthday LP via his official bandcamp page.
---
DAILY MUSIC TAGS
Monday Trance by @andyjaypowell
Disco Tuesday by @musicgeek
Wednesday House by @andyjaypowell
Rap Thursday by @flipstar
Techno Friday by @neutronenkind
Dance Weekends by @uwelang

enjoy
PEACE LOVE UNITY RESPECT