The Hive
Howdy folks'.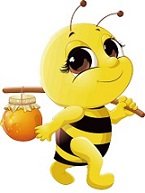 So many things are running through my mind. So many directions are open to take. How do you choose which one when you do not know what lies in any direction you go? The future is too far to see. The present is blinded by the past.
I see my eyes being opened time and time again lately by the views of others. I find myself better and better able to understand and relate to the opinions of others even if they do not directly agree with my own and find myself able to respect the opinion. I may make an effort to get another to see my view. I try to maintain and display a respect for theirs too.
To this I would like to mention @lanniebrockstein I have talked with Lannie a few times. He has opinions that don't conflict with my own, but how we see the same things does seem to have opposing sides much of the time. Saying this, through talking with Lannie and trying to understand his side, and his ambitions that go along with it. I find a greater understanding of my own ambitions and how they may have an effect on others in the community. The awareness brought to my attention helps to clarify my own views. Every voice carries value, it is up to us to hear that value.

I would like also to give quick shout out to Coff33a. Twice now he has boosted my ego with the compliments he has thrown my way. Personally I like the way Coff33a thinks. He seems to be able to distance much of the personal stuff and approach things without a bias. He has displayed an interest when I have talked and probably confused an issue. To gain a better understanding of a situation before drawing the conclusion. Even with an opinion formed, he has shown me that after a discussion other possibilities could be viable too. An open mind is a growing mind and great for us all. Thanks for listening. He is also a witness a click to support him there would be good for the platform too.
The platform is what we will make it.
Let's give some of the good guys a push up the ladder.

Let's try get over what Steem done in the past. What Steem is now. What @ned said. Let's just throw out all of the negative nonsense, take a look at the positive things we have and how we can utilise those to the best advantage. What we have is community. Although divided on many things and diverged to alternative discords. We are still community. A community of communities.
I personally have never had the enjoyment or opportunity to talk with @ned Maybe though there is an option for him to sponsor a project like this and secure a physical world use for the Steem currency.
We all have visions of a future and all of them have a difference. There is something that is common to all of these things. This is funding. No matter what a financial support has to be built up to support the project. Without it the project becomes top heavy and falls with only a few gaining any long term benefit.
I would like to bring a heap load of people to the table. Let's use Steem to build the world we would like to live in. Our choice to create and use Steem in the physical world is what is needed and wanted. How we get there is in dispute. Gaining investors to the platform can be done by an integration of support between a digital world currency and a physical world industry.

There are a few people who have heard me talk about this over and over. Some of these are people I would like to bring into the project.
Penderis, A friendship I hope I can live up to developed with Penderis. He probably thinks I am a muppet. Hey! That's what opinions are for. His honesty, he sees things differently to me. He is straight forward with his truth too. We have been working together toward the start of this project. Talking through the theory at various times and deciding on possible paths and methods. He prefers to stay in the background, this time you are being pimped. Always a reminder from Penderis to live in reality even when dreaming. Appreciate that.
Jack Miller another witness who has listened extensively to my chatter about this project. I would like to keep on board, He has an understanding of the vision built up over time and discussion. His council has been very valuable to the fine tuning. Through his sharing of knowledge and taking the time to listen while I expressed my views. I will keep a Guinness in the keg for Jack.
An optional ear to listen or get involved to @bashadow @charisma777 @beeyou @davemccoy For the support supplied to The Hiive. The Hive supporters and originals.
@enginewitty The patience he demonstrates consistently with the Princesses. Something which can be of great benefit in a discussion. These things can get passionate, someone to bring us back to reality is always a good thing. Not to mention that I would like to host this project through The @thealliance Discord Server https://discord.gg/hjZnKbD if possible.
Including myself, to grow the project both in Steem and the physical world. An integration that provide greater security for Steem and the platform we use.

There is a need for community development and community investment. Investors from outside. Delegations from within, and no one showing a pathway to do this. Talk of what we need to do which in most cases is growing someone account asset. The profit is more looked at than how to use it. Failing an Angel investor, We need to make this finance available ourself. We can generate what we need by coming together to create the biggest community project yet undertaken and expand Steem to the physical world.
I have listened to community leaders and members. I have heard what they say is needed for the success of the platform. I see them moving through communities voicing the projects proposed. There is always a constant need for support. The support needed by all projects, we never seem to be able to achieve that. There is always one more project or one project needs more. A reliance on support is established and nothing advances. This I see as self evident, by the needs of now.
@therealwolf @nathanmars @starkerz @pennsif I have heard all four of you speak on the same morals and values relating to Steem and what might be a method to move forward. You all have demonstrated or voiced an ability or the contacts to generate investment within the platform. The four strongest opinions with a tone of positivity and change. Can we unite?
Common theme I hear is community involvement.
Benefiting the community it works within and the wider community of Steem as a whole.
External investment to the platform.
An ability for Steem to grow on its own strengths.
A function external to the platform.
Over the last year, I have voiced those same needs being voiced now. I have spoke them to people who laughed at me and said I knew nothing, Who later repeated what I had said. This can be seen in the history of my posting on Steem. I am not saying you guys have heard me say anything and repeat it as your own, Far from it, When I hear your words I hear the sentiment echo from things I have said in the past.
I invite those mentioned in this post to come together with an intention of a solution that is feasible and within our ability to do. Join me in a voice chat at a time that is suitable. Let us go through what is needed and then work as a unit to get the requirements to make this happen.
Without risk of asset loss to an investor.
An external tier for reward remuneration.
A greater security to the currency and future successes for it.
I see how to integrate these things things and provide a solid foundation for Steem to move forward with the structures built on it, firm standing on the foundations we lay down. I will emphasis this is not a project that gets a big return, the benefit to an investor come with a long term investment. That will compound over time to provide an annual income equal to a pre agreed capped amount in relation to investment. It is the intention to provide for the future and not an individual.
If any of you accept this invitation. I am available to at a time that suits you. The discussion can be open or closed and open to invitation to anyone else you may like to invite.
You are welcome to join our Discord Server at
https://discord.gg/SQ3zSsp

Some other groups I invite you to take a look at are:
The @IFC Discord group: https://discord.gg/uSGDtKR
The @cryptoempire Discord Server: https://discord.gg/9JhyHXg
The @asapers Discord Server: https://discord.gg/2gJD7PW
The @buddyup Discord Server: https://discord.gg/3d5H3K8
The @steemitramble Discord Server: https://discord.gg/QJzP2zm
The @thealliance Discord Server https://discord.gg/hjZnKbD
The Whaleshares Server https://discord.gg/XbME6Np
All the Hive Logo's and Banners graphics are provided
by
@Charisma777
Referral link:
https://initiativeq.com/invite/r4rbicu7m
https://www.mannabase.com/?ref=e7ee2ff1bd
https://wirexapp.com/r/e3a0654c206c4a15a8aabf8ad1919560