Treading the World - Loving Your Home
hi Steemians,
It has been a long week and I have actually been rather busy and unable to keep up with the 1 post a day as I have promised @elizacheng , which is relatively normal because I sometimes have nothing to write and at the same time there will be a day I have too many things to write.
But once I put it off I guess I will ended up shelving it and totally forgetting about it...
Until today, when I so happened to see @sjennon's post as she has graciously tagged me with her post about her experience in her recent meet up with us at her post Meetup - Attending the @teammalaysia Meetup in Kuala Lumpur, Malaysia [February 25th].
We ended up talking more about Netherlands when @zord189 mentioned about seeing you at the other side of the world ; and that brought me back fond memories when I first lunged my backpack to France for the first time (just a short stay - as quite a tourist) in 2012, and my first ever traveler's journey in 2015, briefly marked as one by my church friends and TSU members (back in the days) who were eagerly waiting for my latest picture as I trod all over 7 cities in Summer and 4 cities during Autumn / Winter time in Europe.
Those were the days when it looks really fun and exciting at its surface , yet those were the very days days when I was at my most rock bottom in myself and was determined to find my home , and myself again.
(After returning I started blogging my journey on how it was and I stopped abruptly when work started overwhelming again; which I greatly regretted and should continue to write about it, especially after meeting up and chatting with REAL world trodders like @sjennon and a good old friend of mine whom I met here and hardly in contact anymore.)
Sometimes, in life, I supposed we need these sort of breaks to re-align ourselves especially when we are so engrossed with our mundane life and you get lost in all the hustle and bustle in life.
Not just a mere getaway tourist, but a real traveler that really goes all out to do the ground work travel like a local and connecting with locals.
For me, that was an eye opener.
Because I never really treated Malaysia as my own home, my own nationality.
I had a more "international" mindset ever since I find my parental heritage was also mixed with different nations between Asia and South East Asia, plus having my parents used to be expats for a short few years abroad, (hence I was manufactured there.. haha), I was never really considering having a root in Malaysia where I can truly grow and settled .
And my aim since young is to meet the people around the world.
It was rather exciting when the Internet was birth when I was just about to finish my school; and it was a great opportunity to start planning knowing people of every nation I can come across if possible.
Running away and seeing the world became more and more possible to me.
and it did.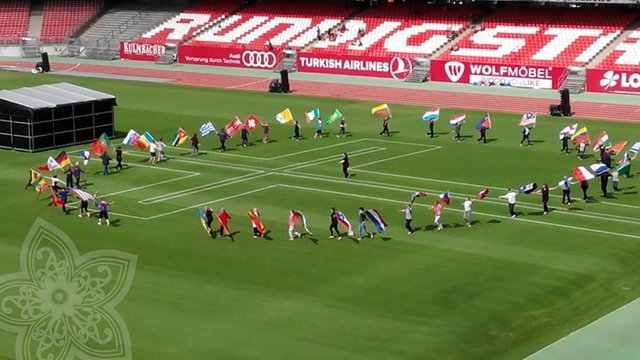 this was taken in the Stadium of Nuremberg, where the old stadium beside it was where Hitler first commission his Nazi troops
Until I tasted the other side of the globe meeting others, seeing their lives, heeding the calling of God through humbly representing my country along side with 25 nations, seeing my own country's flag flying, lifted up and prayed for its safety and sovereignty... have I realised...
where I stand on this planet Earth.
 
Malaysia isn't a perfect country, no country is in this world; but its warmth, its people, the hospitality, the food, the diverse nation itself with its last silver lining of freedom of religion and cultural practices makes it worth while looking at it as a home worth loving.
And having Steemit and #teammalaysia bursting into life a little less than a year ago has truly make staying back here all the more worth while.
Its potential to grow is massive, and I am truly grateful to have experienced this journey together with the rest of the enthusiastic core-mates, @bitrocker2020 , @awesomianst , @elizacheng , @zord189 , @aaronleang , @joannewong , @danielwong , @karinzdailygrind ; and I look forward to see the East part of Malaysia grow its wing and soar like the eagle in Steemit !
Just a thought of the day before I head off to bed, and this post has ended up as a shoutout to all those amazing people in #teammalaysia who has made my experience in Steemit a memorable solid journey that nothing is impossible when everyone has the same vision.
haha. Home this has made you smile today, @elizacheng and @ackhoo.
Oh, but yes, I will be re-starting a smaller series of places that I have been and not written about it yet.
And if you would want to see my really old posts (that some are not in Steemit) you can view it here (with my pixie cut hair look - that is another story to tell)
Sigh... I stopped at only Vienna, and I still have like 9 cities to write about!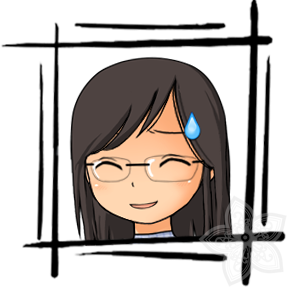 Until then

Thank You for Your Time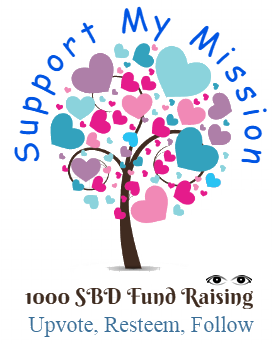 Please click on the logo to read why I have this project of 1000 SBD at the first place.