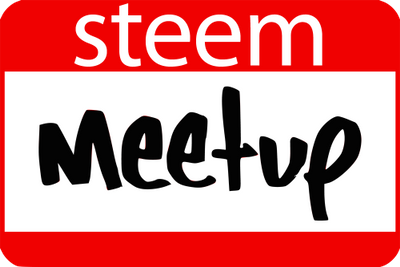 As I mentioned back here, everyone else is having meetups, and we're looking slow to the party.
As an example, just in the current upcoming list we have Adelaide's monthly gathering on February 22nd, Melbourne's next in what seems like a barrage of regular gatherings on February 25th, and finally Brisbane and Perth on March 4.
Having taken on the task of organising something for us, I've struggled with actually having any co-conspirators, but there are multiple of you that have mentioned you're interested in coming, so I'm making an executive decision (as suggested by Adelaide's @mattclarke) to just invite you all to a location at a set time.
For time, I'm pretty happy to go with undercutting Perth's first one, and I'm a fan of multiple cities having gatherings at the same time, which leads to the decision of hosting on the 25th at 3 pm to match up with Melbourne's event.
The location I've chosen is The Bavarian at World Square. I've not been before, but it's central, has a decent amount of space, and has a large range of food options around it, as well as some internal options.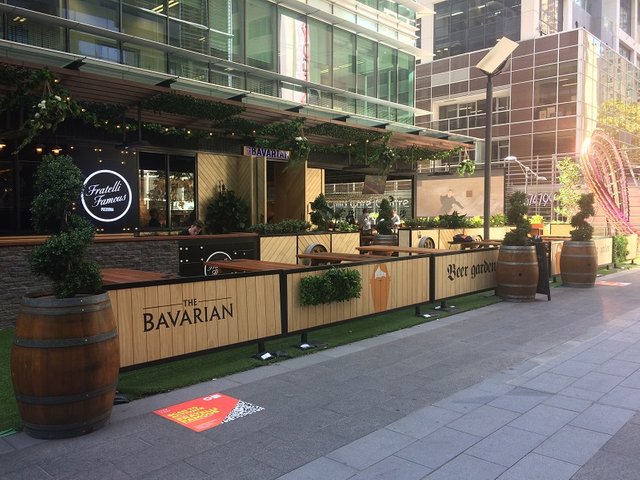 I'm hoping it's a fine day and we'll be able to sit outside at one of these many tables
It is located on Level 1, up the stairs under the dragon tail, and opposite The Cidery, Burger Project and Din Tai Fung. Inside the bar is also a Fratelli Famous cooking up their pizzas (don't think they do any of the pastas at this one)
Getting there is easiest by public transport, with Town Hall station being about 500 metres away, and Central Station being 750 metres away in the other direction.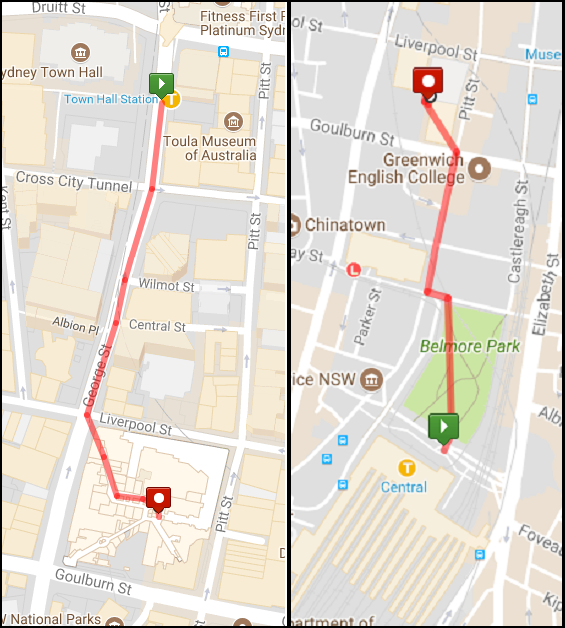 Left: Town Hall to The Bavarian. Right: Central to The Bavarian.
Made in mapmywalk because google maps was being quite wrong when dealing with World Square
Feel free to bring others with you, and certainly spread the word. If I have a vague idea of numbers it would be great to be able to let them know if we're going to be a handful or a dozen+.
I should be there before 3 pm, and still look like the photo of me here or in my Discord profile image. I'll be trying to be at one of the outside tables, and I'll either be reading on my phone or playing a game. I'll have Hive and Tantrix with me. I'll make sure they're on the table too. If anyone else wants to bring something noticeable or identifying, mention it in the comments and I'll update the info here.
Sydney Members I'm Aware of
@bearone @thedrewtrott @bulleth @forexbrokr @phamished @foovler @travelgirl @tony10 @chrismiller @trudeehunter @sourcherry @creeflow @larajt

Just the details
What: Sydney Team Australia Steem Meetup
Where: The Bavarian @ World Square
When: 3 pm, February 25
Who: You, and others that might interested in coming
How to spot me: I'll have games on the table, and probably using my phone.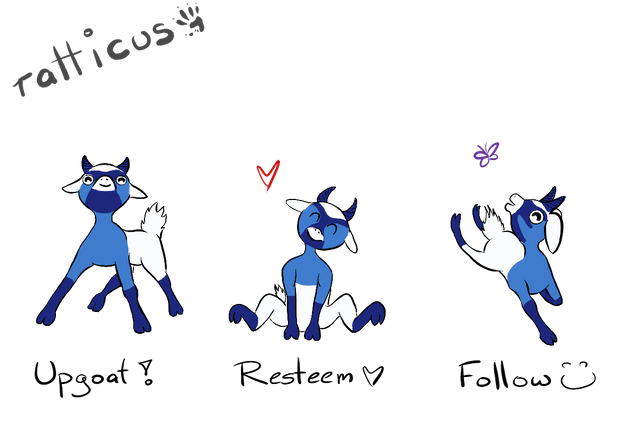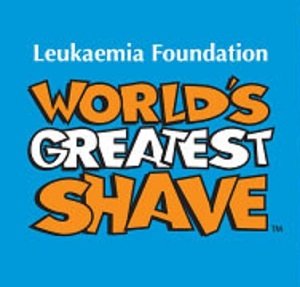 Donations/Sponsorship always accepted - Sponsor me here
Actual Shave Date is looking like being the first weekend in March